Perfect for the kid table, class parties, or during some down time – print out these Christmas coloring pages!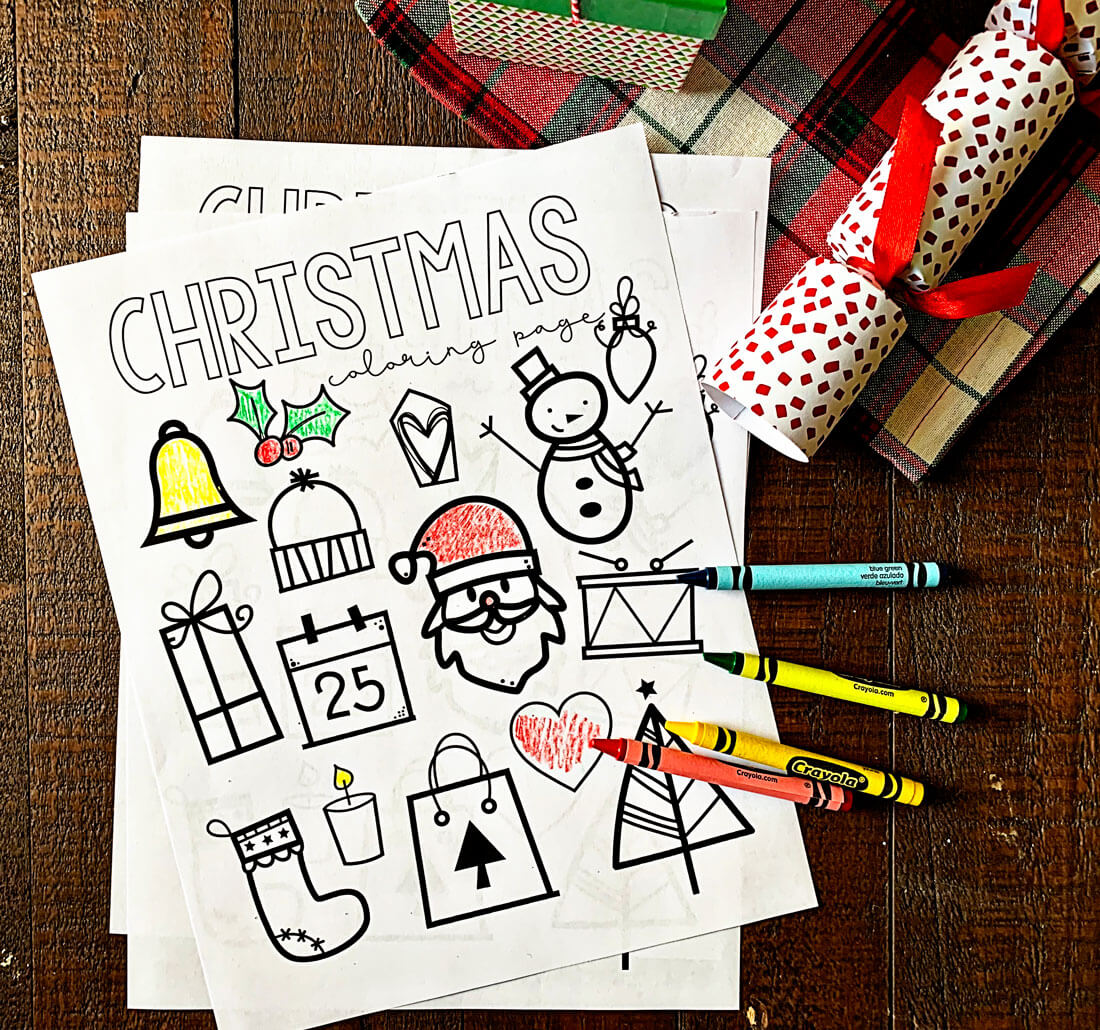 Christmas Coloring Pages
With Christmas right around the corner, I'm pulling out all of the stops and sharing some ideas that your family might like to do.  Even though it's a really busy time for adults with a lot of hustle and bustle, kids inevitably get bored.  Who doesn't love to spend time coloring?  I made these pages for kids but you can color on them too.  Why not?!
Check out this other coloring sheet and download a new one below: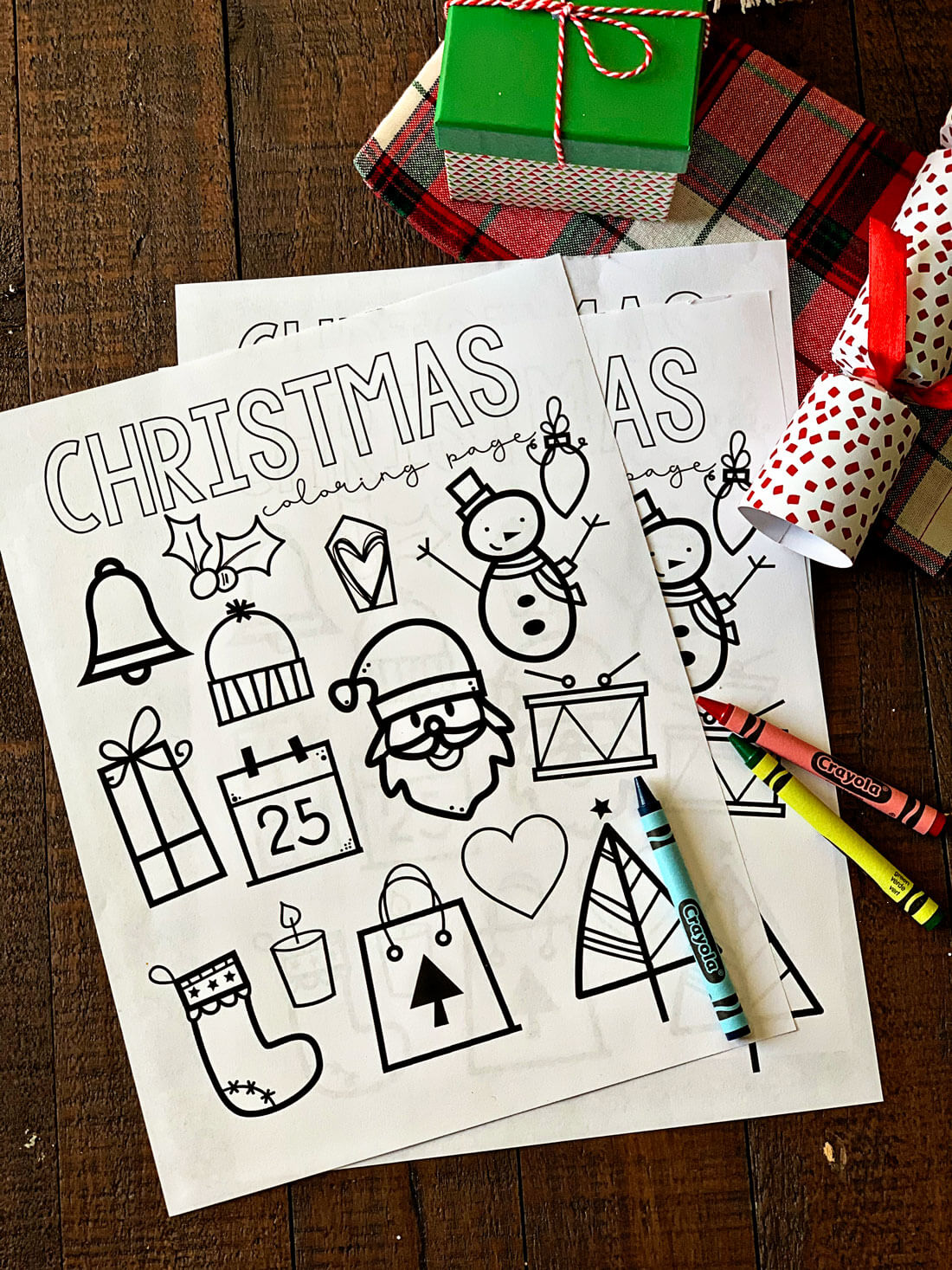 You don't need much for these coloring pages.  Just a printer, paper and crayons.  These are the products I prefer:
Printer – this is similar to the one I have and I LOVE it because I never have to worry about running out of ink.
Crayons – I love this huge collection of crayons!
Other Coloring Pages
If you like this post, you'll like these other coloring pages too: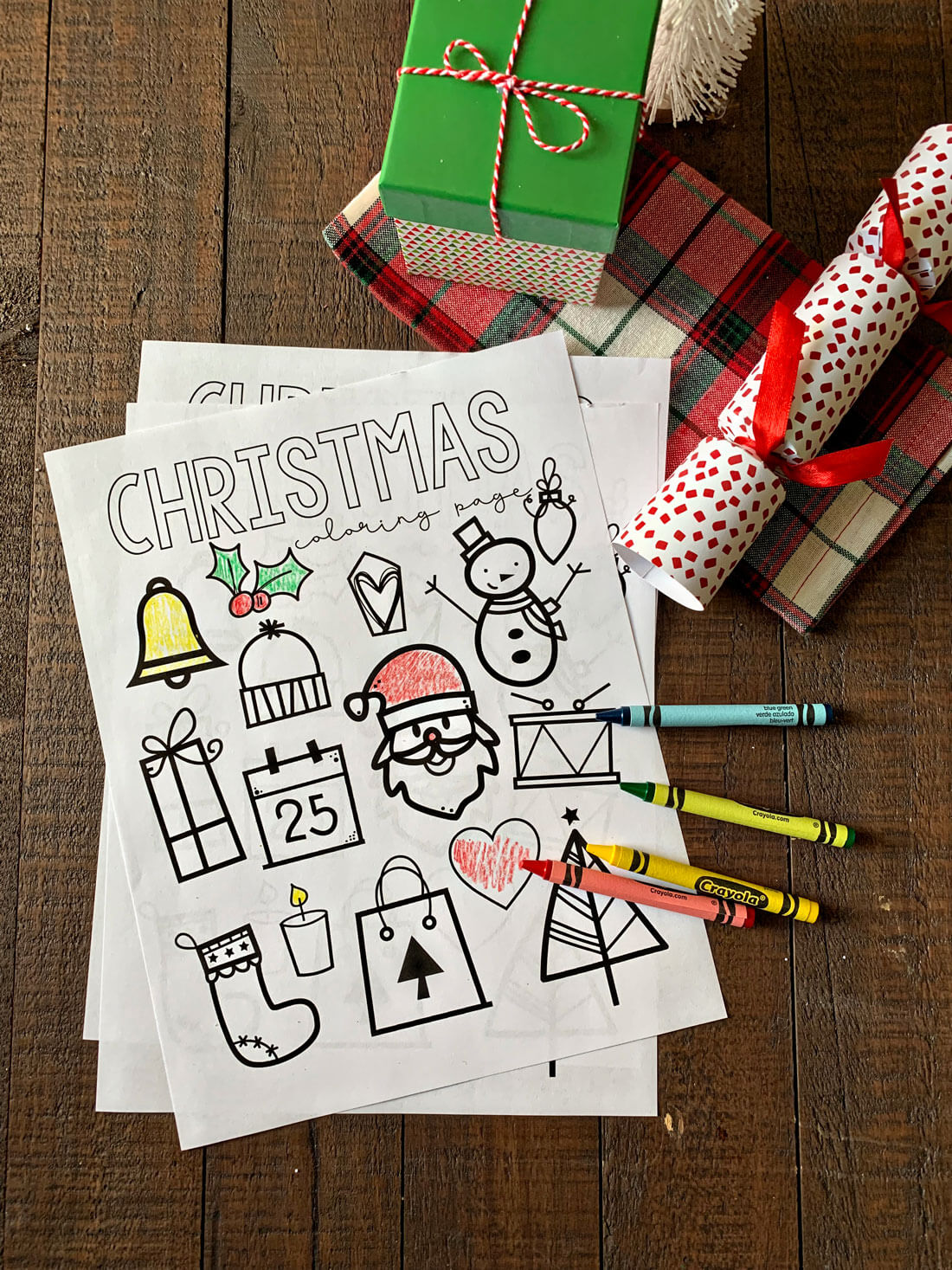 Download this printable Christmas coloring page.  For personal use only.