These sweet little nest coconut cupcakes are a combination of a few of my favorite things…coconut and malt balls. Or as they're known this time of year: Robin Eggs.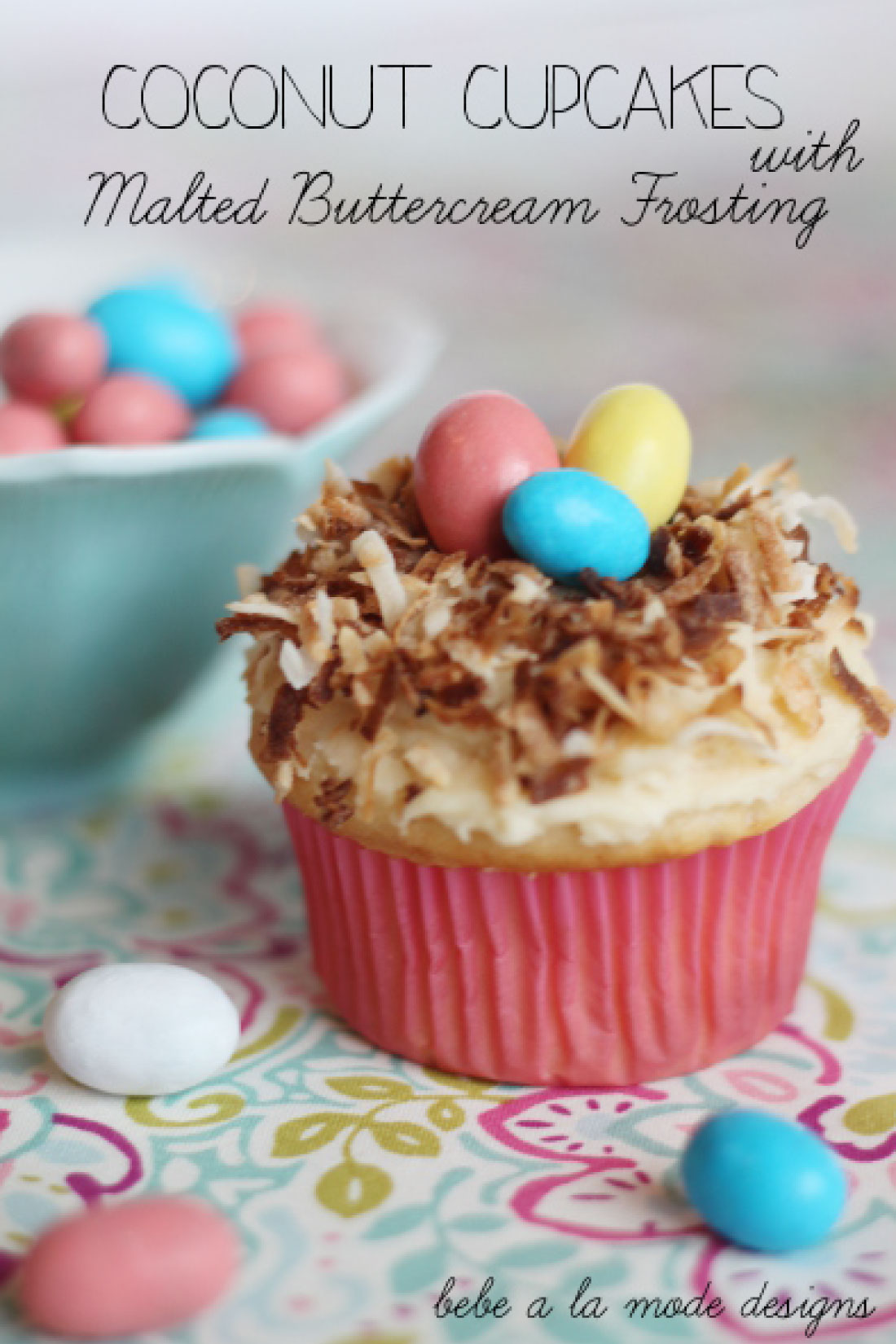 These semi-homemade cupcakes are simple, yummy and perfect for Easter!  You probably have most of the ingredients on hand to whip them together.  They make the cutest cupcakes for spring.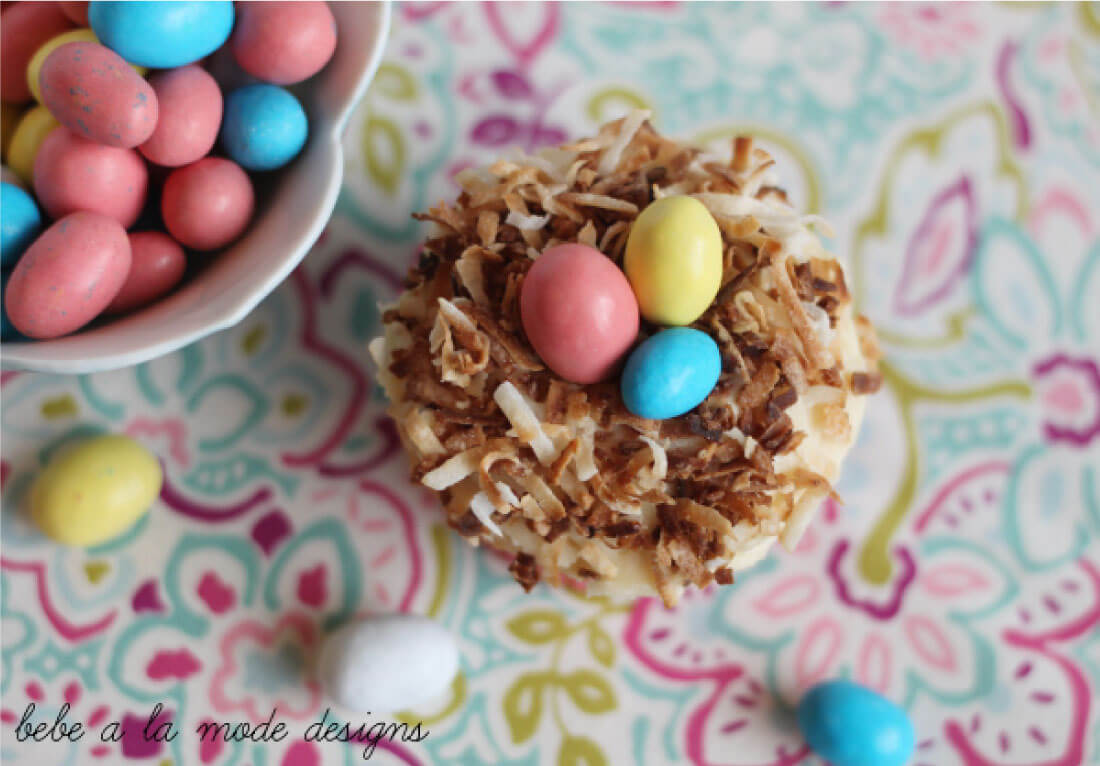 If you like this recipe, you'll like these too:
Coconut Cupcake Recipe
Coconut Cupcakes
Ingredients
CUPCAKES:
Boxed white cake mix
3 egg whites
⅓ c. oil
1¼ c. water
2 tsp. coconut extract.
¾ c. sweetened, shredded coconut
FROSTING:
1 c. butter (2 sticks), room temperature
3 c. powdered sugar
½ c. malted milk powder
¼ c. milk
2 tsp. vanilla extract
TOPPING:
1½ c. sweetened, shredded coconut, toasted
Mini Robin Eggs Candies
Instructions
Mix the white cake mix egg whites, oil, water and coconut extract. Mix well.
Add in sweetened, shredded coconut.
Fill a lined cupcake pan with batter.
Bake at 350 degrees for 20-25 minutes, or until light golden brown.
Cool completely.
Meanwhile, make the frosting. Using an electric mixer fitted with a beater attachment, beat butter until smooth.
Mix in powdered sugar, malted milk powder, milk and vanilla extract.
Beat until smooth.
Set aside.
While the cupcakes are cooling, toast coconut by placing sweetened, shredded coconut in a skillet. Cook over medium heat, stirring frequently until golden brown.
To assemble cupcakes, frost cooled cupcakes with buttercream, top with toasted coconut and three mini Robin Eggs candies.