Make a Face Painting Kit with this fun idea for summer. You can give it as a gift, use it for a party or just make an activity out of it!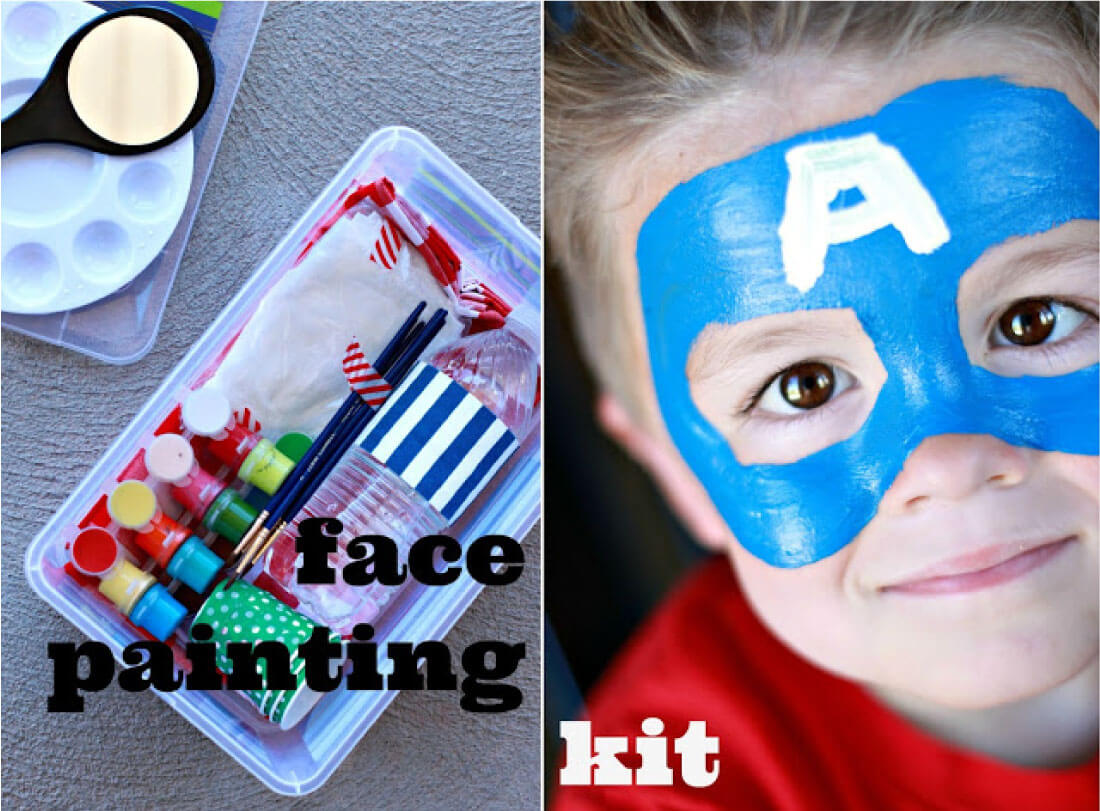 This post was originally shared by Larissa from Just Another Day in Paradise for my Funner in the Summer Series.
I am not sure what is more fun to a kid than painting.
Oh, wait…
That would be face painting.
My boys love to have their faces painted. As I recently found out, most kids love to have their faces painted.
So I thought, what better way to have fun than to come up with a portable Face Painting Kit.
If you like this kids idea, you'll like these too: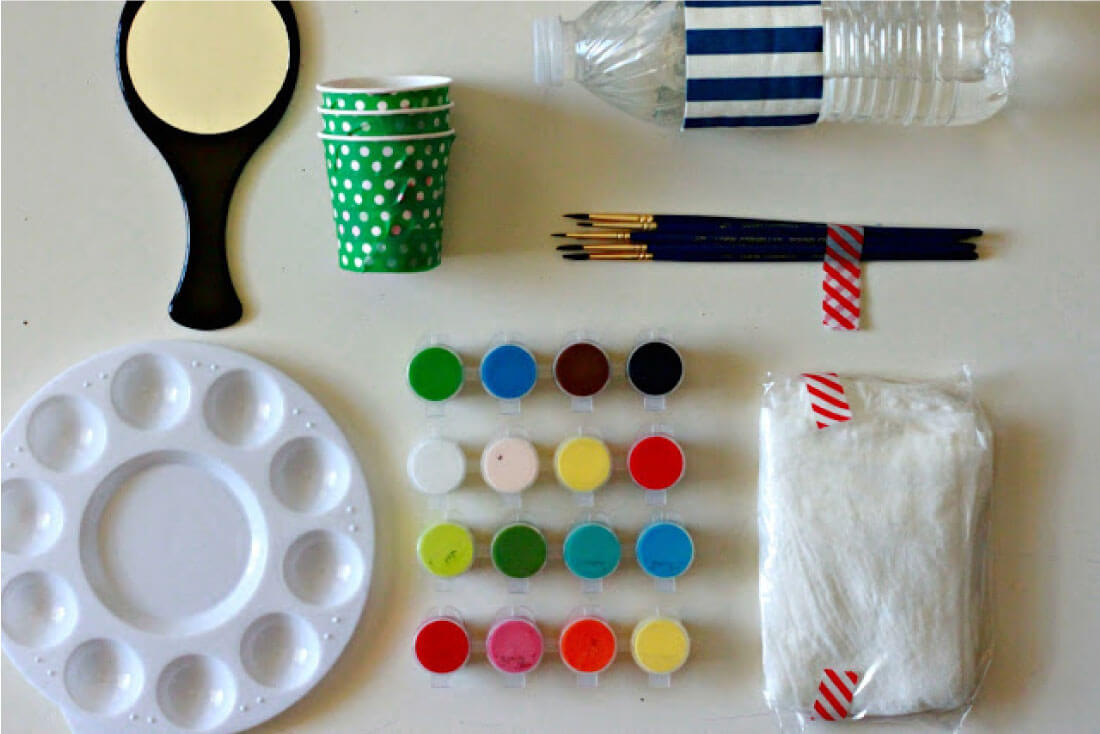 Face Painting
My Face Painting Kit consists of: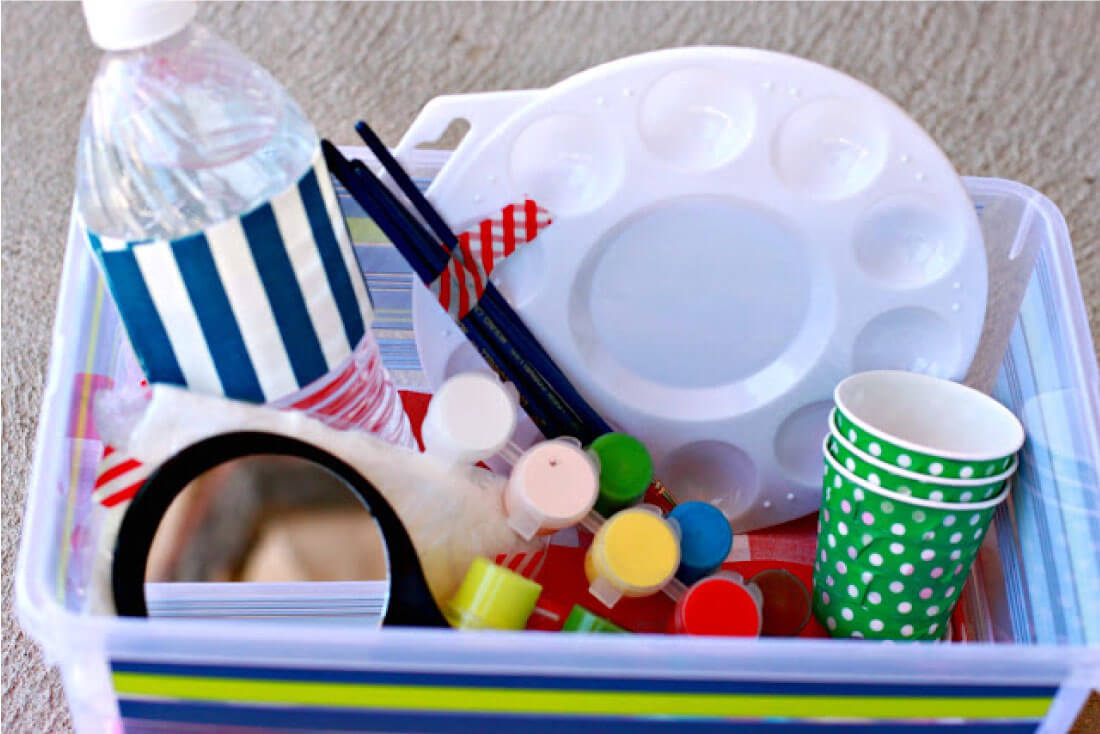 small hand mirror
dixie cups
water
paint brushes
paint tray
face paints
baggie of wipes
To make the kit portable, or even to give it as a fun gift, everything can be put into a fun container.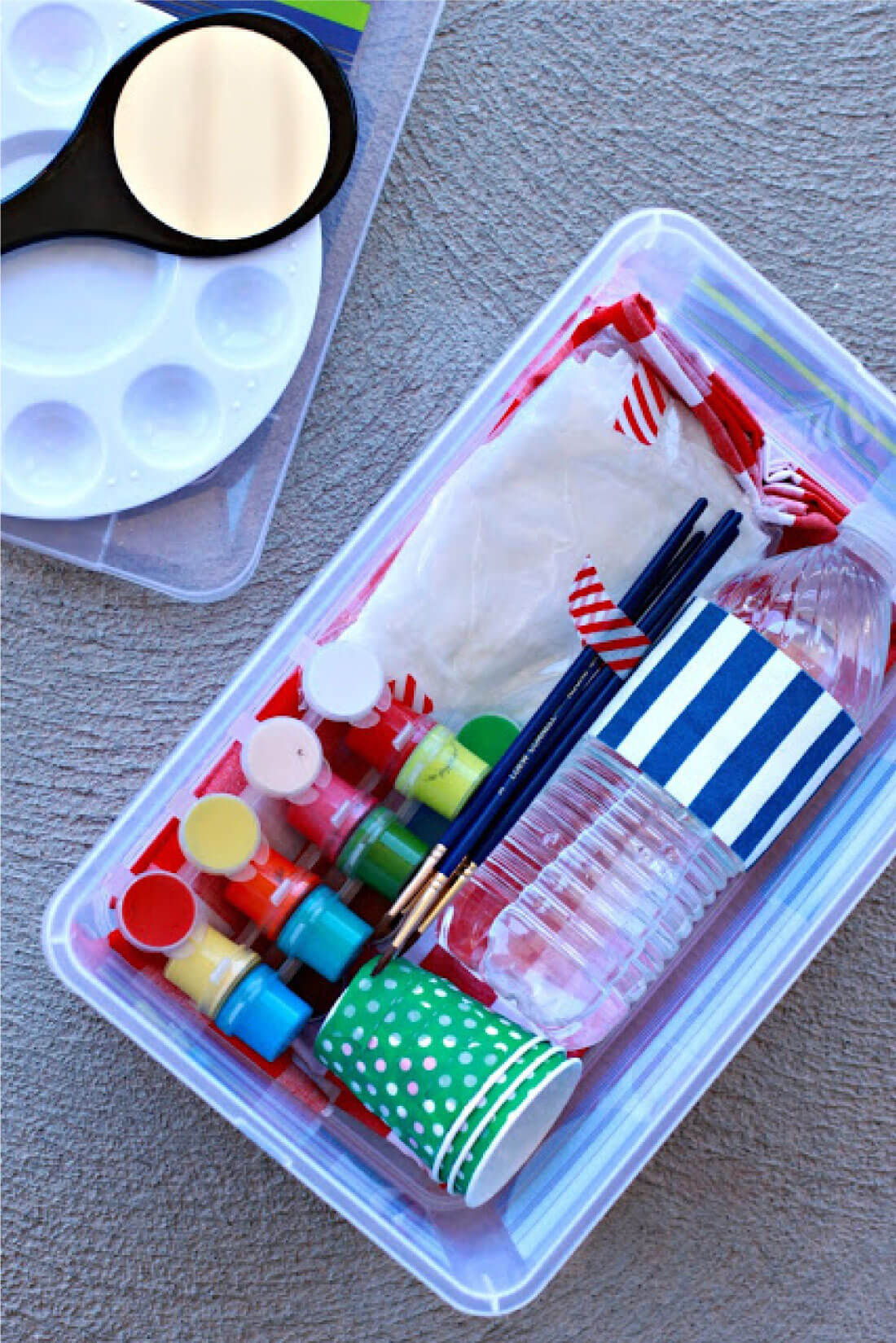 Package it all up. Then you can take some Summer fun where ever you go.
Then the face painting can begin.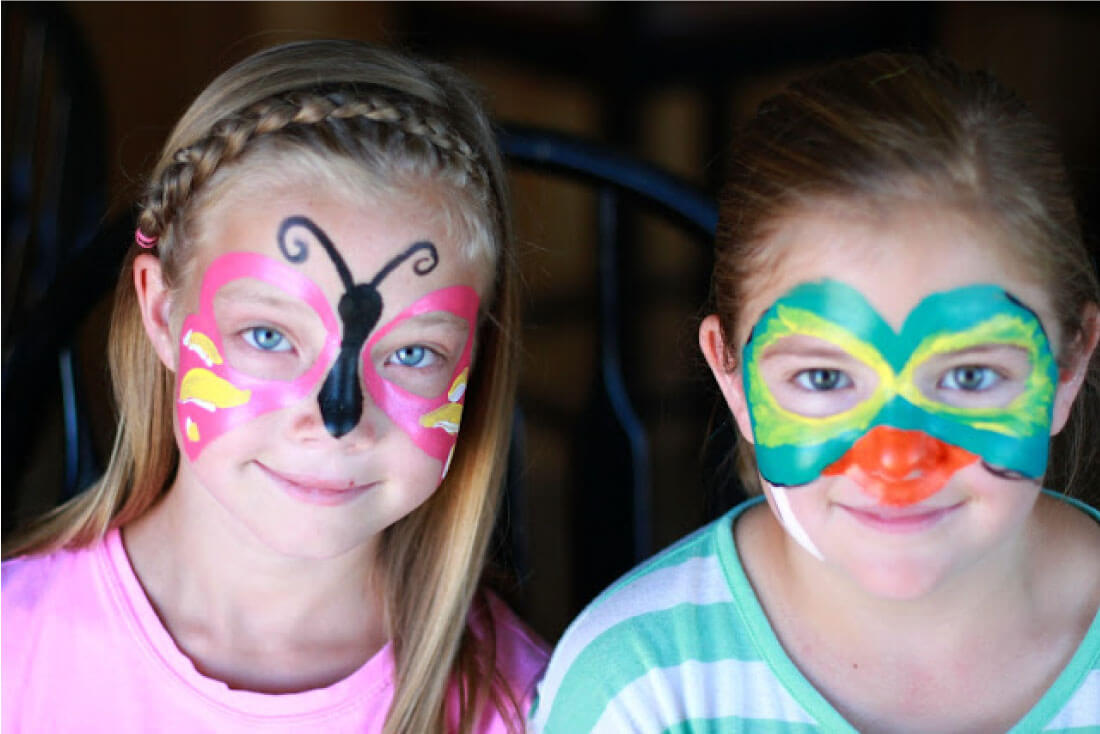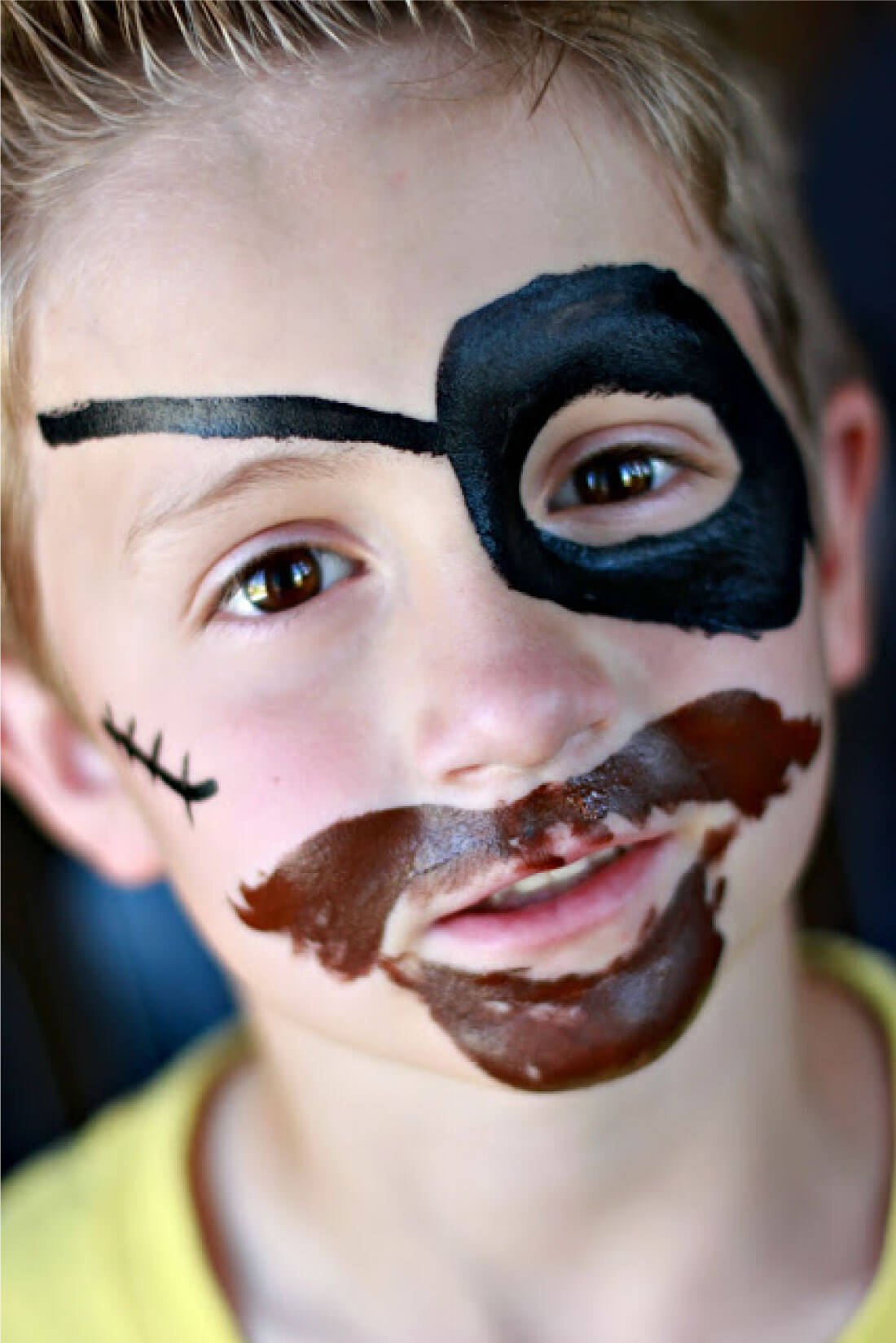 Have you seen happier faces?
So much fun in one afternoon.
They proudly displayed their faces the rest of the day. Captain America may have been spotted at a local soccer game. It has also been rumored that a sweet puppy may have cried the hour leading up to washing time because she didn't want to say good bye to her puppy face.