Take a look at these summer ideas and activities for kids that have been shared in years past and get ready for another summer of fun: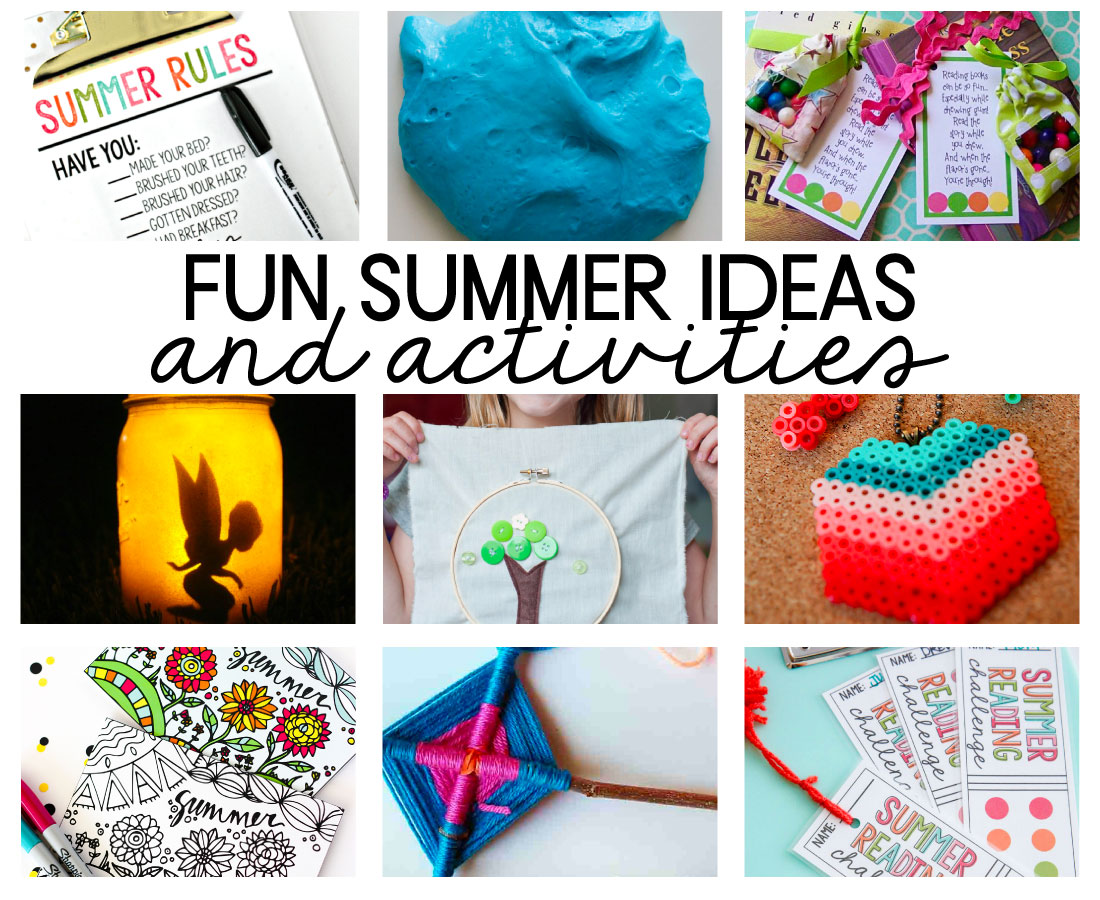 Although I look forward to the downtime in the summer, it can also create all kinds of fights and "I'm booooooored" reactions from my kids. BUT– there are so many easy, good ideas to do with your kids to make summer a little more fun without a ton of work. You don't have to do all of these ideas with your kids. Just pick a few to try and go for it —
Crafts for Kids
Fun crafts for kids ideas! I don't love huge, involved craft projects. All of these are easy to do:
Get an editable version of my Summer Bundle!

Activities for Kids
Your kids will love doing these activities. Some are a little more involved than others (like teaching your child to cook!) but well worth it and they'll appreciate spending time with you:
Summer Reading
One thing I always want to encourage is reading! Summer is the perfect time to get lost in a good book (or 2 or 10). Here are some ideas for how to encourage your kids to read too:
Summer Printables
While I have tons of printables, these are perfect for summer: