Gabriel's Goulash is great year around but hits the spot with the cold weather.   It's hearty and healthy,  the perfect main dish recipe for any family.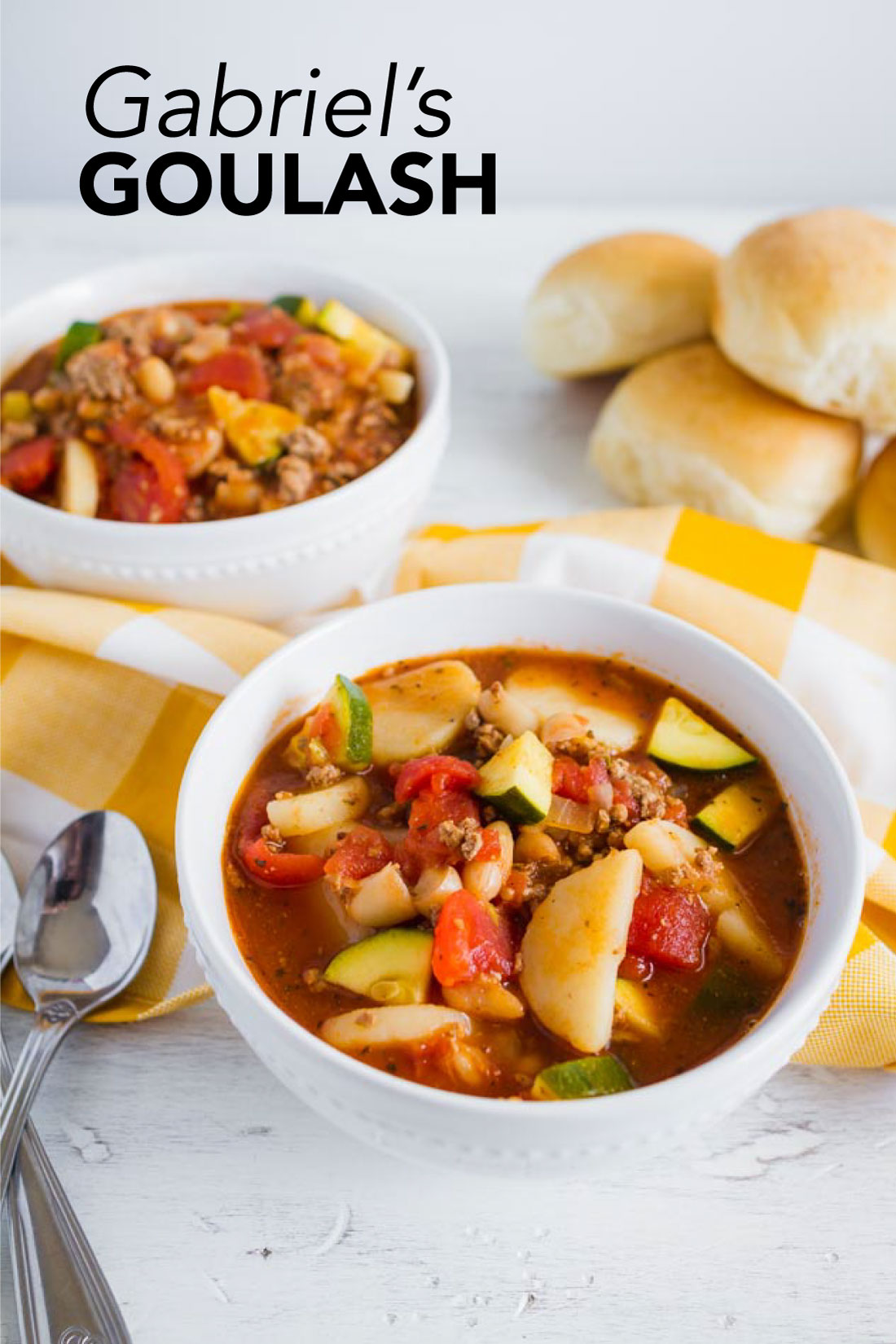 My aunt gave me this recipe to share with you.   Yes, the same aunt who gave me the Sweet and Sour Chicken recipe years ago! She's a great cook and I love making what she makes.  She named this recipe after her oldest son, my cousin Gabe.  So it's kind of fun to make it and remind me of my extended family.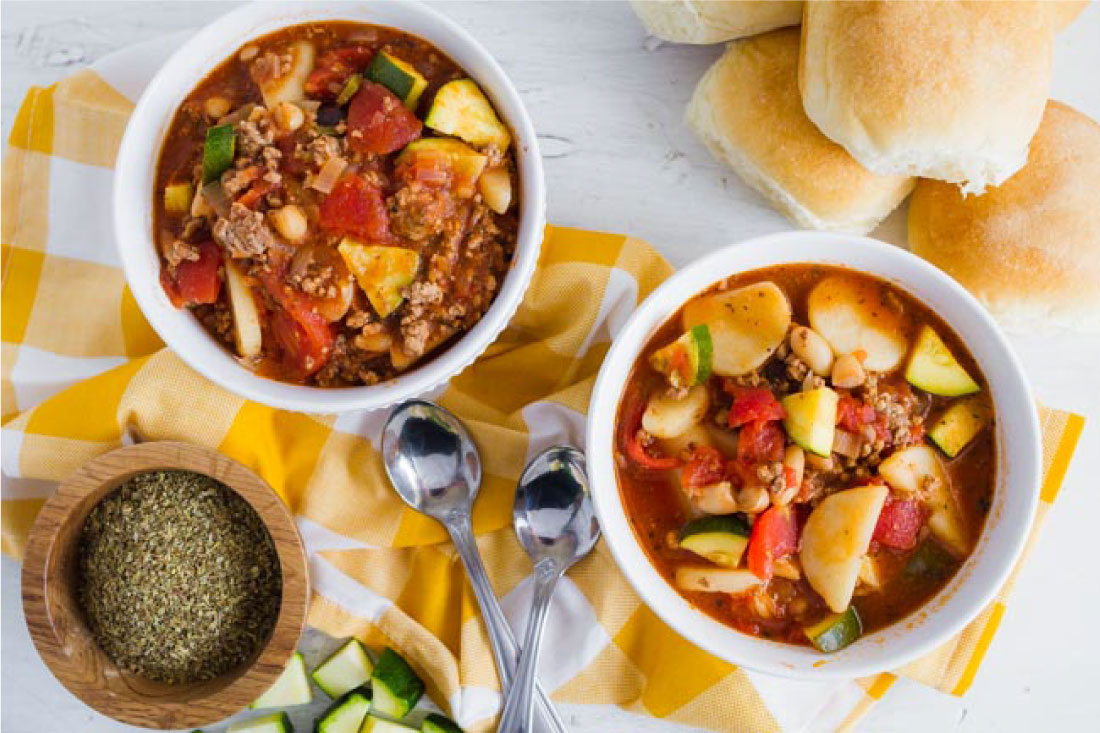 The amazing thing about it is that you can use what you have in your pantry and fridge to add different flavors each time.

Gabriel's Goulash
Ingredients
1 lb. ground beef
1 onion, chopped
3 cloves garlic, minced
14 oz can sliced new potatoes (including liquid)
14 oz can tomato sauce
14 oz can Italian stewed tomatoes
1 can water
salt and pepper to taste
Italian seasoning to taste
Instructions
Brown the meat with onion and garlic.
Then add all other ingredients and anything else from the fridge that you feel like adding (zucchini, beans, different veggies).
Bring to a boil, then simmer for 30 -35 mins.
Serve with salad and rolls.
That means in different seasons, you will have different flavor combinations too.  The vegetables will be different in the summer than in the winter.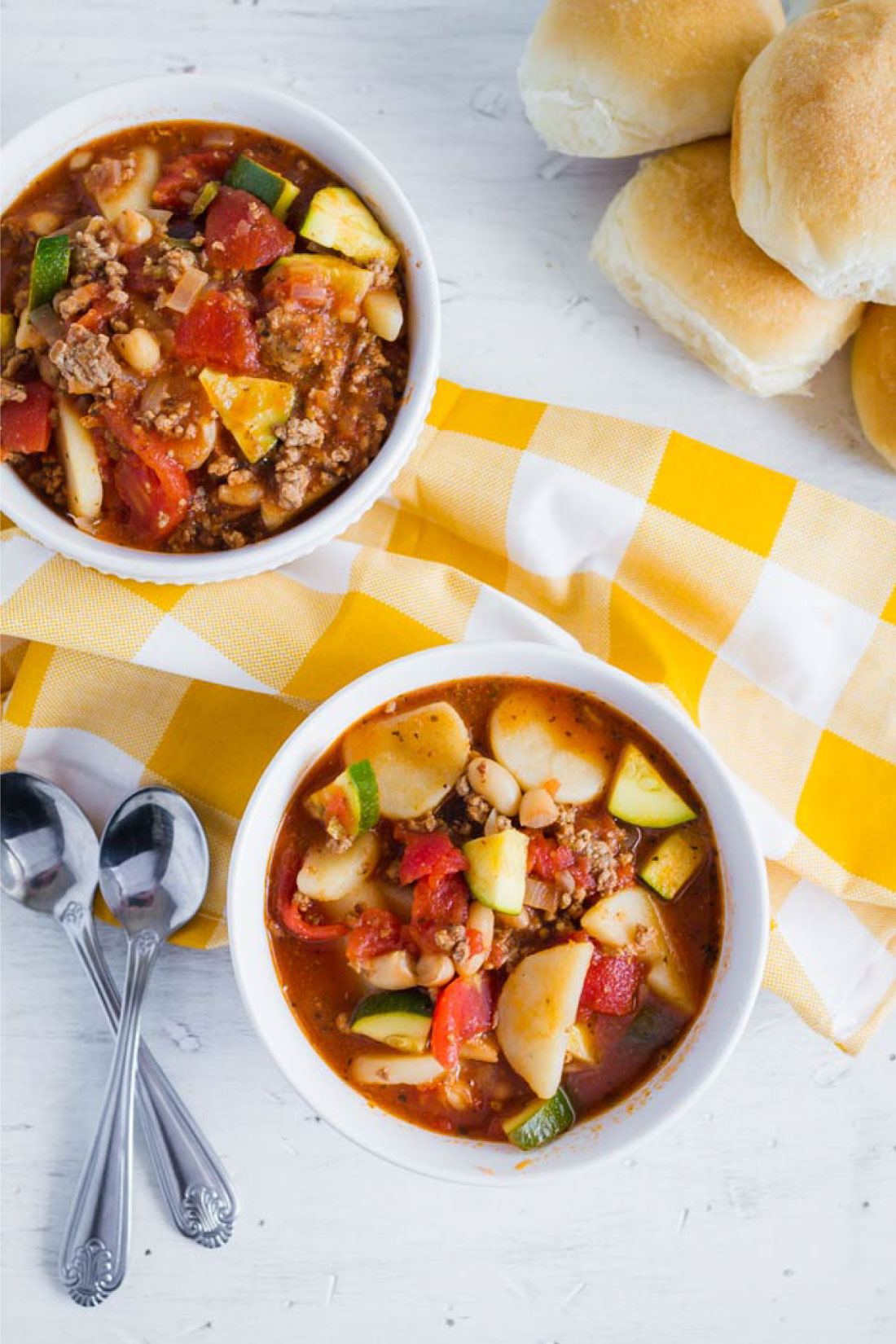 Have you made goulash before?  What kinds of things do you like to add?
Try these other recipe ideas: