With the hustle and bustle that the holidays bring, often we forget to just take a minute and slow down.  We get wrapped up in presents and our to do lists that we forget about the important stuff.  With that in mind, I created this Kindness Christmas Countdown Calendar.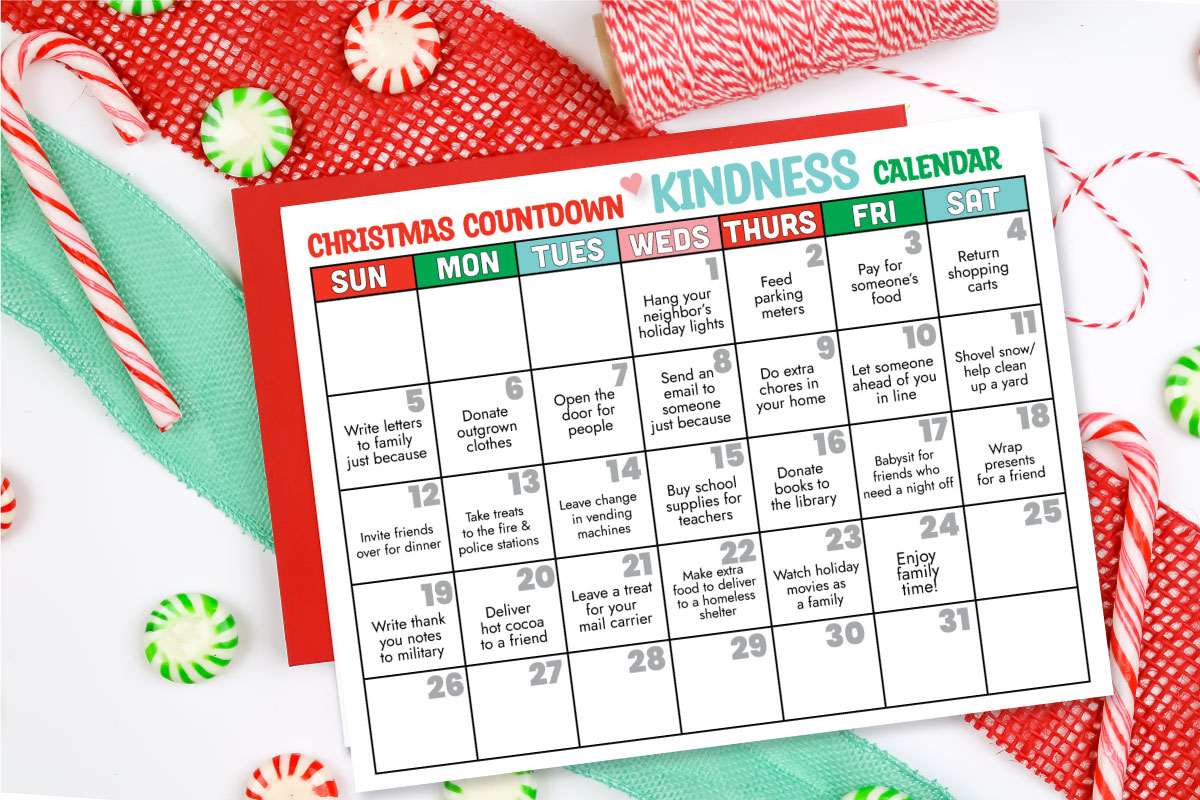 Christmas Countdown
Over the last few years, random acts of kindness have become important to me and my family.   So much so that I even wrote a book about it!   You can learn all about why random acts of kindness are so special to my family and how they became a bigger part of our lives.  
The thought behind this calendar is simple – each day do something with your family that focuses on someone else throughout the month of December.  It doesn't have to be a big gesture.  The small things can make a huge difference in the lives of those around you.
Other Christmas Ideas
If you love this Christmas Countdown, you're going to love these other Christmas ideas.. Please click each link below to find the idea! 
Christmas Countdown Calendar
I shared this idea a couple of years ago and made this calendar: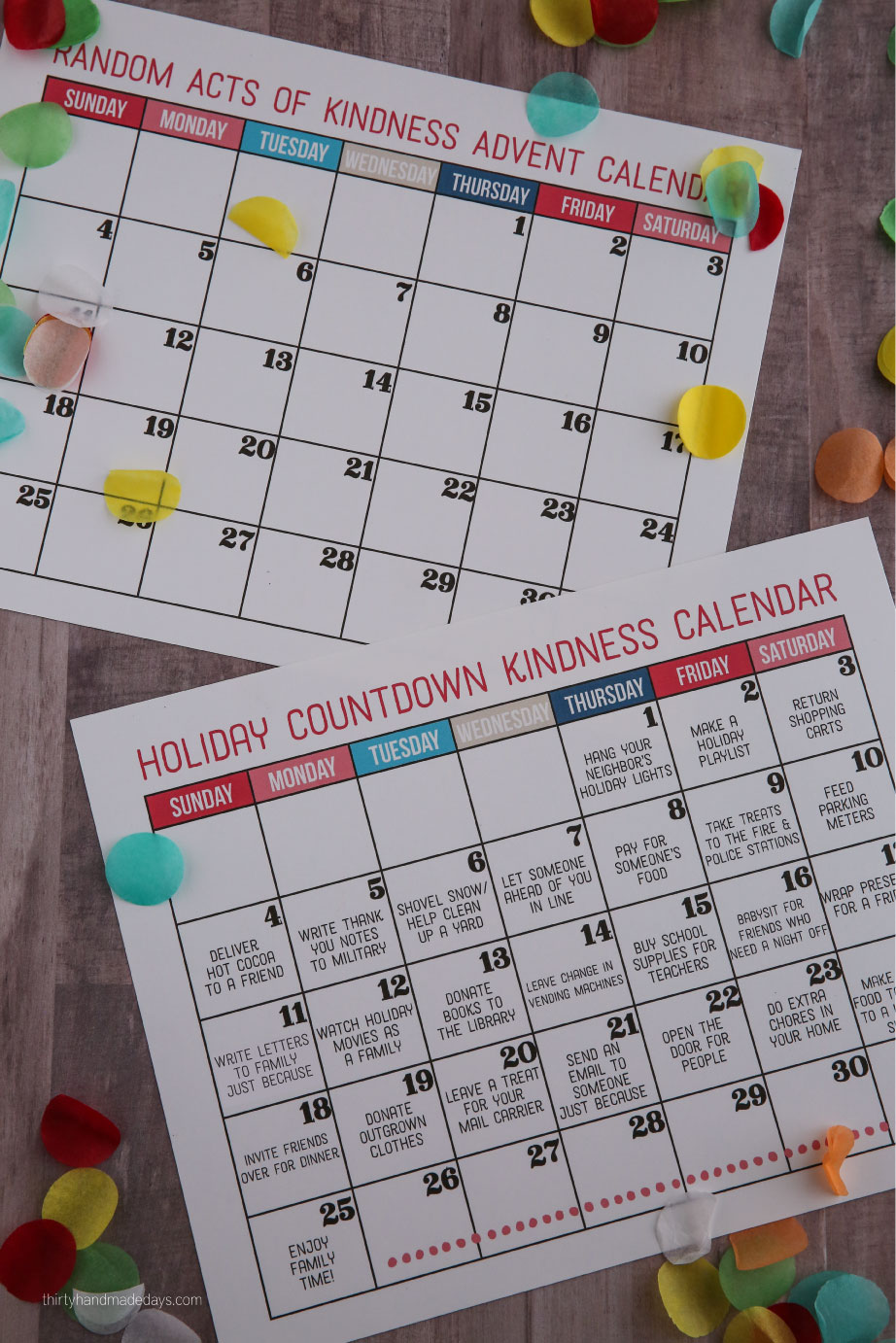 Last year I updated it and here I am again for this year.
Download Christmas Calendar Kindness Countdown.  For personal use only.