With the hustle and bustle that the holidays bring, often we forget to just take a minute and slow down.  We get wrapped up in presents and our to do lists that we forget about the important stuff.  With that in mind, I created this Christmas Countdown Kindness Calendar.
This post is in partnership with Minute Maid.  I am beyond thrilled to work with a company I absolutely love and believe in!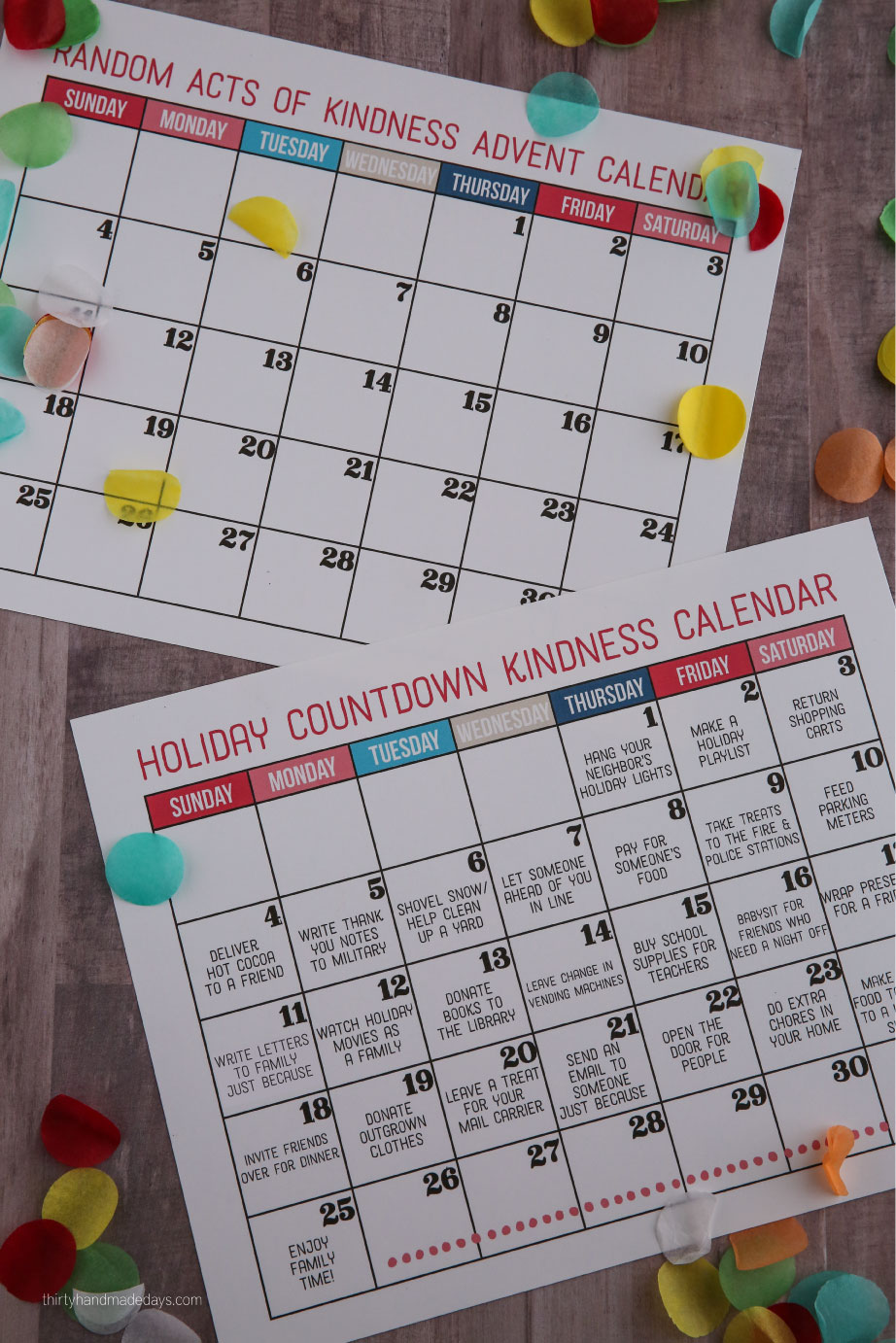 Over the last few years, random acts of kindness have become important to me and my family.  We talk about being kind A LOT.  Kind to those who might need a friend, kind to those who might think differently, kind to everyone we meet.  And you know what? Sometimes I forget to be kind to myself as a mom.  I'm hard on myself.  I doubt myself.  I think I'm messing things up.  (no this isn't a ploy to have people tell me I'm great… this is really how I feel most of the time)  That's why partnering up with Minute Maid for the #doingood campaign has been so amazing.  It's all about letting parents know that they are doing good.  Really good.  A lot better than they think they are.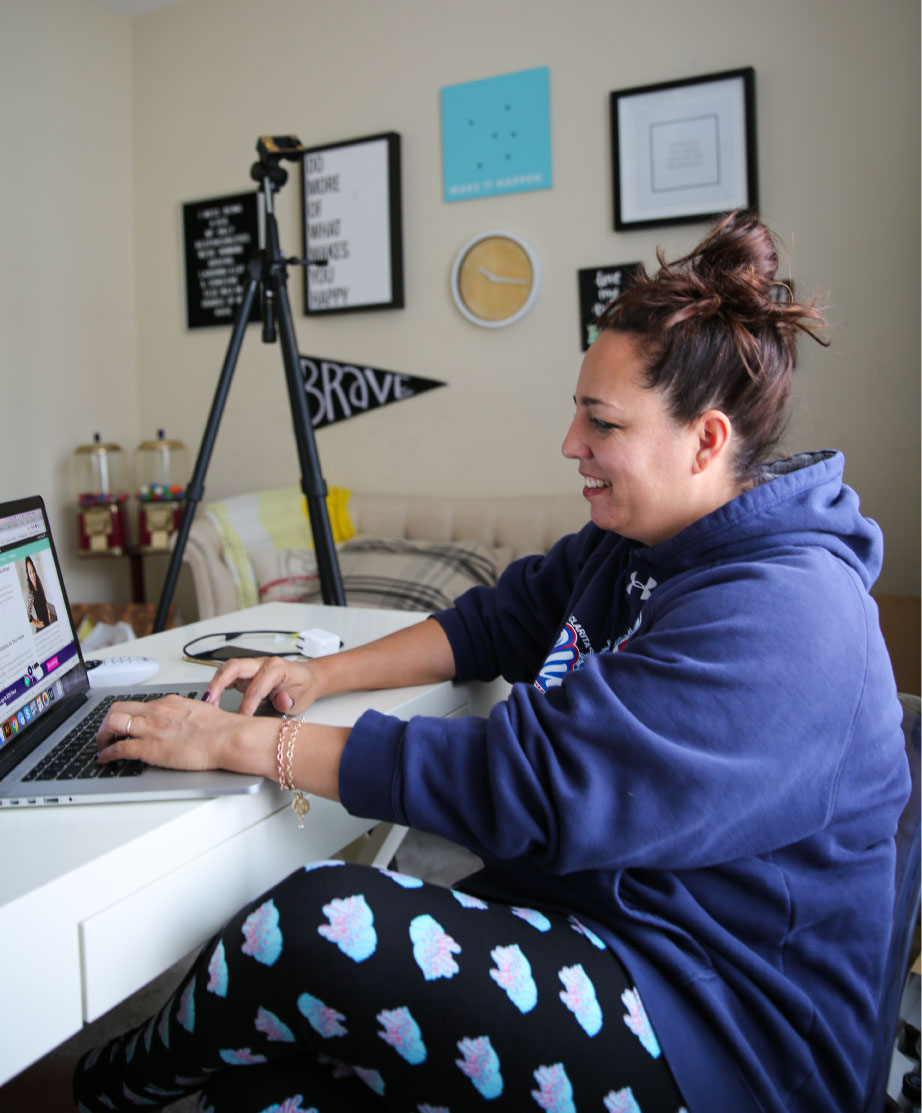 Most of the time my kids will find me looking like this.  I'm working behind a computer, hair up, comfy clothes on and busy.  I'm now a full time work from home mom.  Life isn't really what I thought it would be but in some ways it's so much better.  I hope that my kids look to me as an example of hard work.  And trying over and over and over again.  That they learn to love all kinds of people and to be kind to everyone.  And ultimately, I hope they feel loved and supported.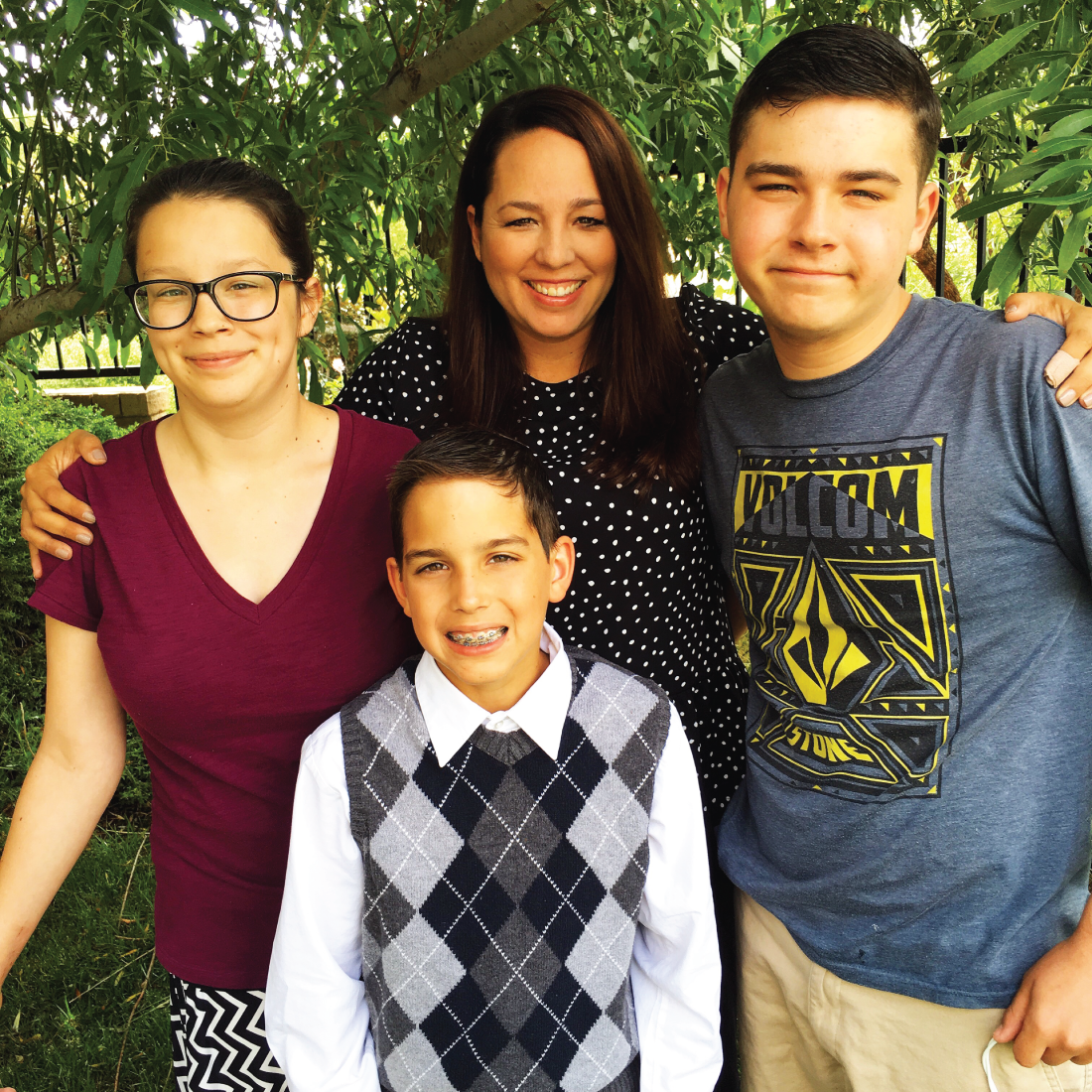 I'm sure I'm not the only parent who experiences these self-doubts, especially during the holidays. Let's shine a light on all the good we're putting in as parents this year! One of the ways I thought it would be fun to step away from the madness this season, was to take a little bit of time and doing really simple acts of kindness.  I preach on here about how you don't have to do HUGE acts to make a difference.  The smallest little things can have a lasting impact on someone's day, or a parent having a tough time.  I'm a firm believer in that.  Will you join with me this holiday season?  Simply download this calendar (both a filled in version and 2 blank versions if you'd rather do your own activities), and do an act of kindness each day.  Encourage those around you.  Take the time to tell people around you that you appreciate them and that they are loved.  Take the time to tell a parent in your life they are #doingood!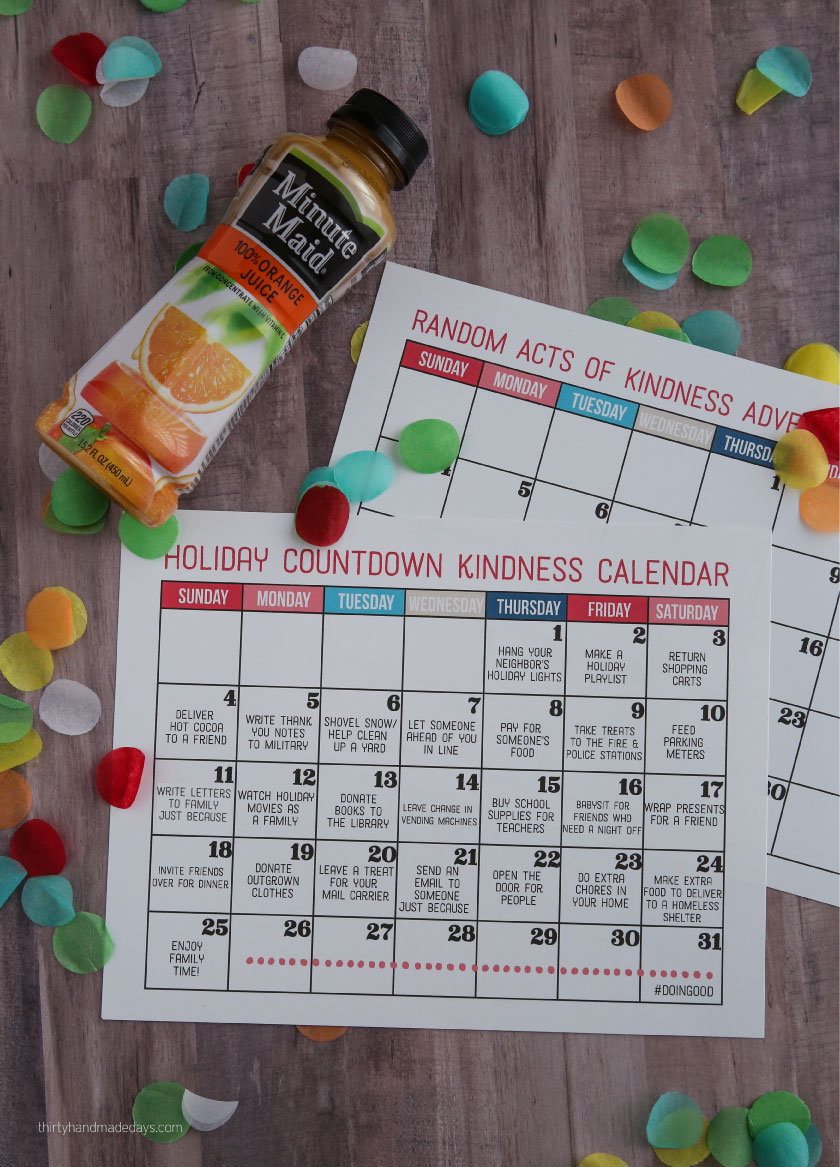 Download these Holiday Countdown Kindness Calendars.
GET THE 2018 UPDATED CALENDARS ——->>> Blank Calendar and Filled In Calendar
If you like this post, you'll like these too: