Are you unsure what this gadget is or how does an air fryer work? The basics on what it is, why you would want one and some of my favorite uses. 

How Does An Air Fryer Work?
Most people seem to be confused by WHAT an air fryer is and WHAT it actually does.  WHY would they need one?   So here are my short answers:
An air fryer is like a small convection oven with more power.  It circulates air at an extremely fast speed to cook it quickly.  Air fryers make food crispy and are a great alternative to deep fryers.  Same idea, healthier version. People also use air fryers instead of microwaves. 
Who needs an air fryer?
I got my air fryer a couple years ago when it was a lightning deal.  I didn't really really know what it was, how to use it but I figured it would be cool to try and for a killer deal, I just couldn't pass it up.  It wasn't until a year or so later that I fell in love with my air fryer and have been talking about it ever since.
You might want an air fryer if:
Like food cooked quickly
Trying to eat healthier
Great for small families, empty nesters, single men/women
People often ask me – do I need a slow cooker, an Instant Pot AND an air fryer?  My answer is: they do different things!
Slow Cooker: cooks things long and slow.
Instant Pot: a pressure cooker that cooks things extra fast. (this is what I use least of the 3.. more of a learning curve with an IP)
Air Fryer: like a convection oven, cooks things quickly and crispy.
I have heard of a few new gadgets that do all 3 but haven't tried them out yet.  If they work well, it'd be a dream to have a 3 in 1.
You do NOT need an air fryer if:
You don't have space for another gadget.
No money: You don't have the money to spend on another gadget.
Big family: you have a large family and want to batch cook a lot of food at once.
What kind of air fryer to get
I'm also asked a lot what kind of air fryer to get.  I love the one that I got but really my biggest pieces of advice are:
Much like an IP, get one that has as a big basket.  The bigger the basket, the more you can make.
Get one that is digital NOT a dial one.
The one I have is awesome but I don't necessarily have a favorite brand.  This is one I have:

Favorite things to make in an air fryer
Really the possibilities are endless but here are just a few of things we love in our family:
Vegetables: my kids LOVE vegetables from the air fryer.  Broccoli is the best in the air fryer.  And it only takes 4 minutes to make, is crispy and with the right seasoning SO SO good!
French fries – once you make homemade french fries in this, you will never want to make them any other way.  THE BEST.
2 ingredient bagels – this is a WW recipe that so many people make.  It's super easy, they taste great and are healthy!
Air Fryer Tip: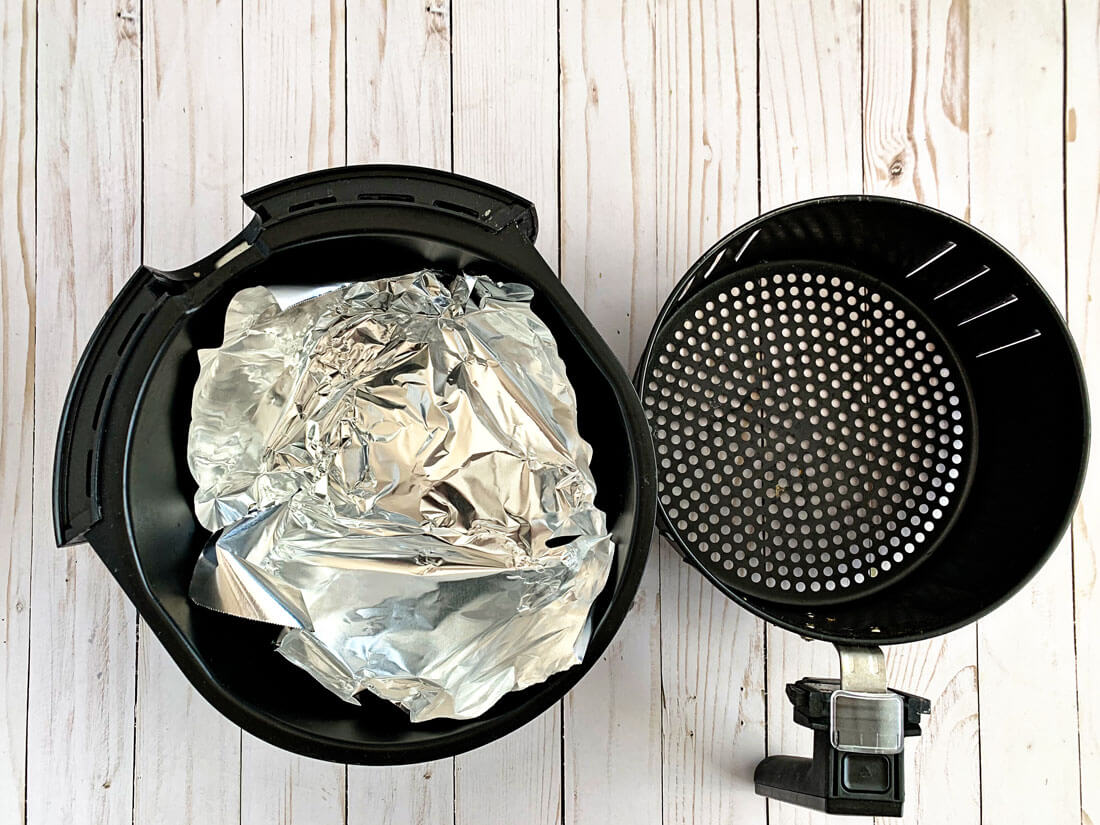 Add a small piece of tin foil to the bottom of the air fryer basket.  This will collect any juices that drip and make for super easy clean up.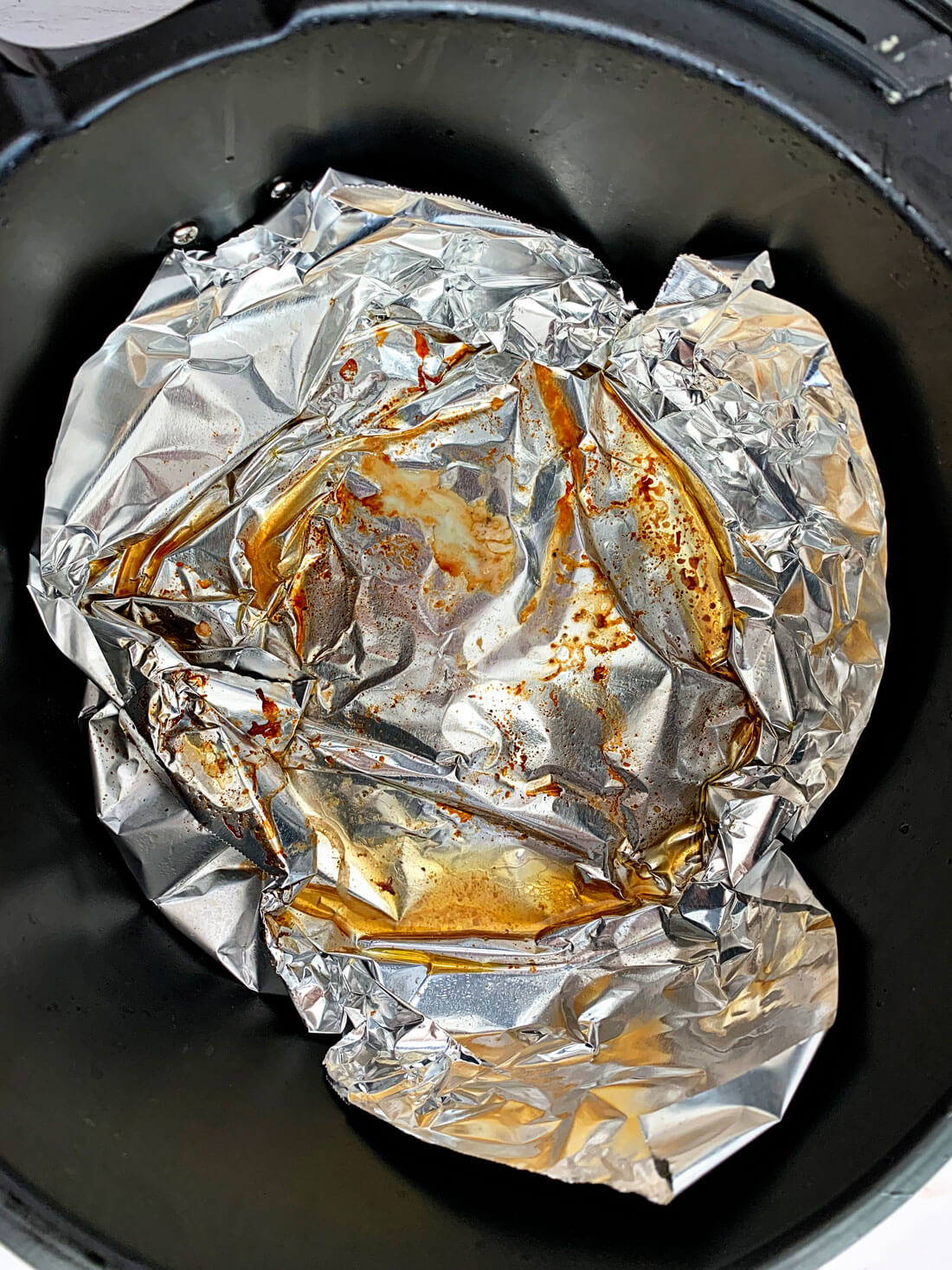 This was after I made air fryer chicken.  I took the tin foil, threw it in the trash and moved on.  Using this trick helps having less stink too.  There's nothing worse than making broccoli in the air fryer and forgetting to clean it out.  TRUST ME!
Other Air Fryer Posts
If you love this air fryer basics post, you're going to love these other air fryer posts. Please click each link below to find the information: