With the air fryer oven becoming more and more popular, I made a free printable cheat sheet for air fryers! Use these air fryer cook times as a reference.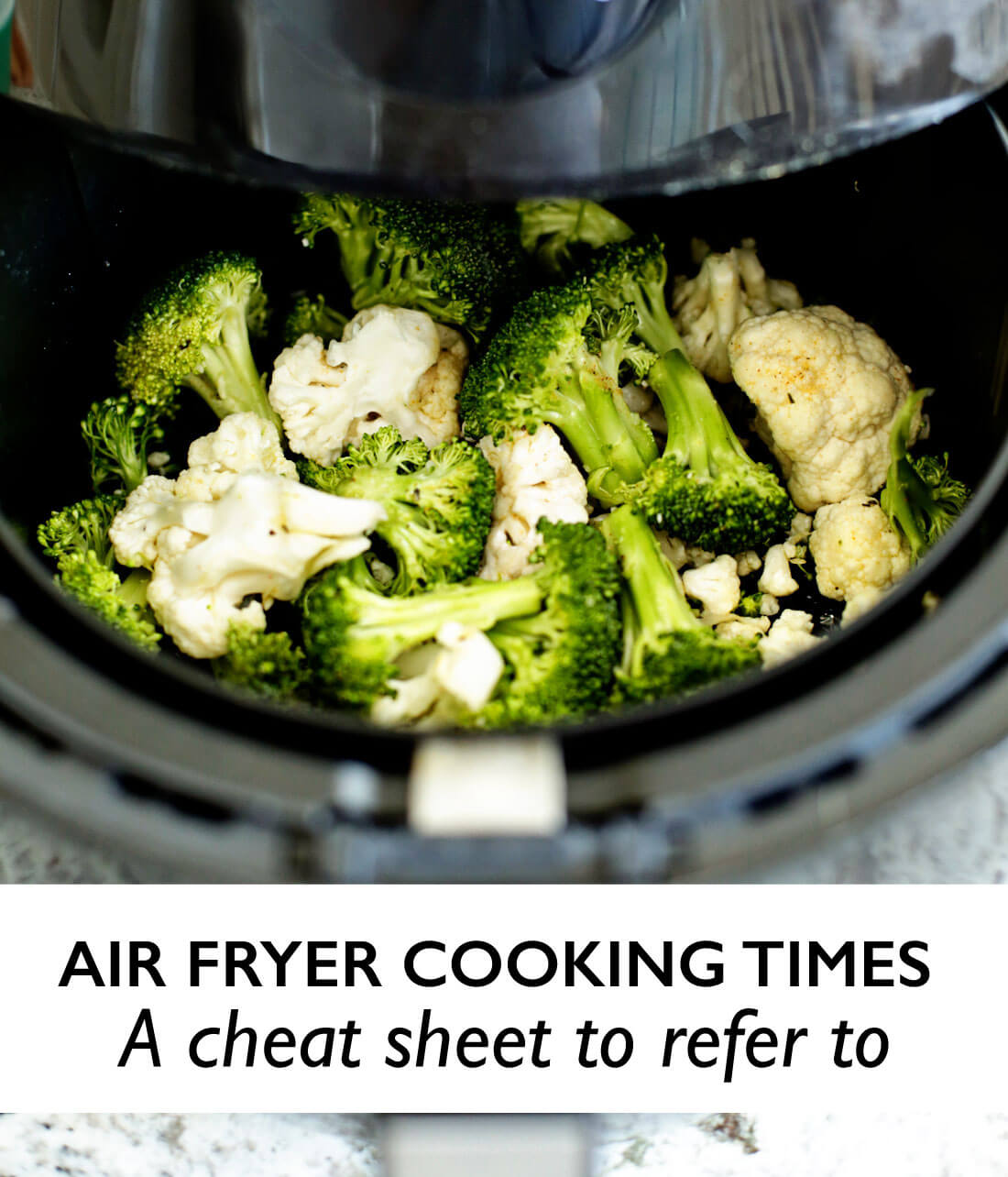 Air Fryer Oven
There's a lot of hype about the Instant Pot and Slow Cooker these days (for good reason!) but I'm excited to dive into the air fryer. Over the last year I've tried all kinds of things – vegetables, meats, potatoes of all kinds and more. It's great for re-heating leftovers and making them crispy. The only bummer is that an air fryer oven isn't huge so it doesn't allow for a lot of food.
What is an air fryer?
An air fryer is a kitchen appliance that circulates hot air around food to cook it. It helps cut down time on cooking/baking and is healthier than a typical fryer. But how does an air fryer work? It's a lot simpler than you think.
Why would you want one over a microwave or traditional oven? Long gone are the days of rubbery tasting microwaved foods. The air fryer oven makes food crispy and so much butter. A traditional oven is great (and obviously bigger) but it doesn't cook as fast as an air fryer. Give it a try and let me know how much you love it:

Air Fryer Cooking Chart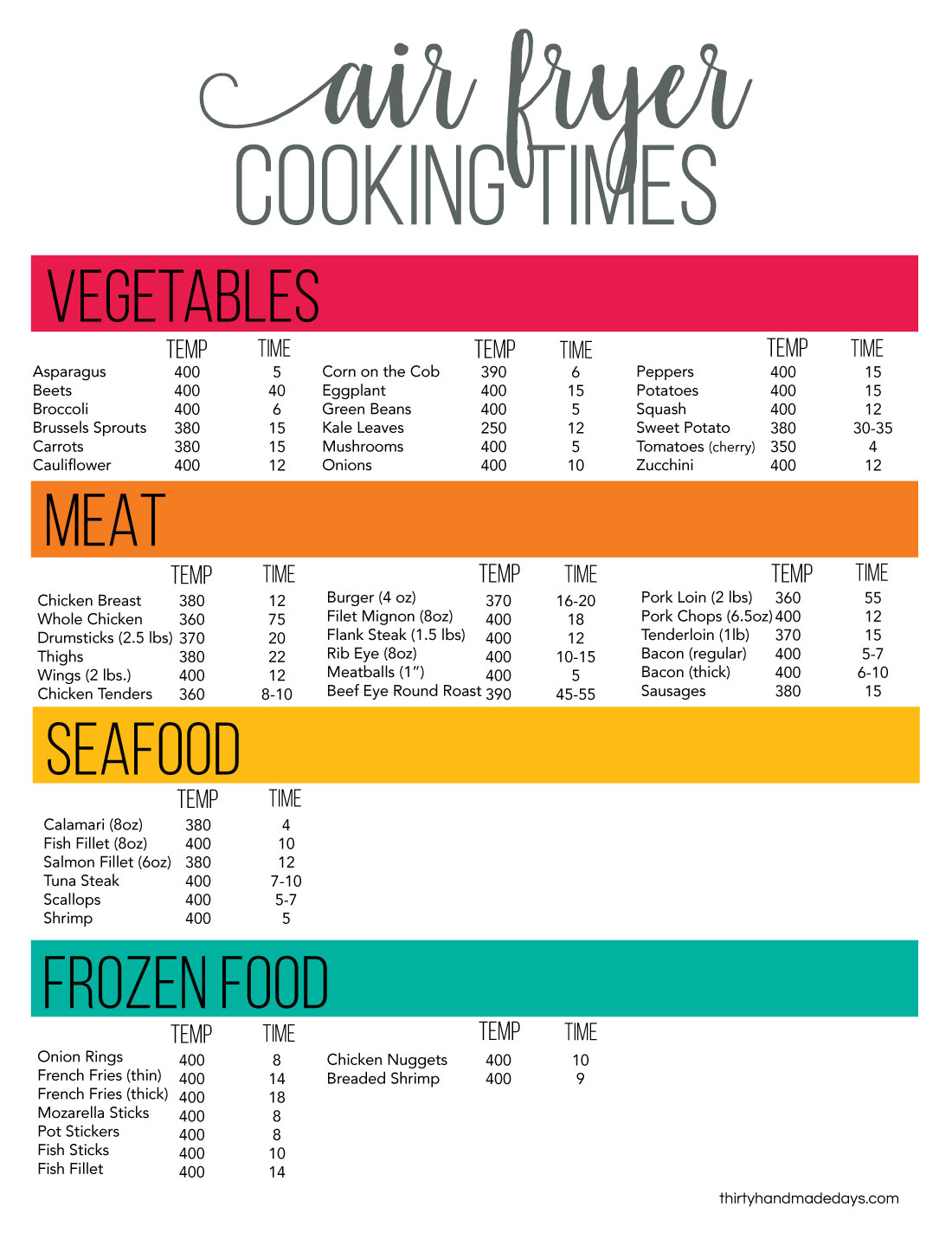 ——>> Download this free Air Fryer Cheat Sheet. For personal use only.
Hang it on your fridge or inside your kitchen cabinet to refer to and use often. As usual, I laminated my sheet and hung it on my refrigerator to refer to often!
Air Fryer Cookbook
Since posting about air fryers, I was asked for good air fryer cookbooks. These are the ones that have great reviews and look good:
Air Fryer Recipes
You already have your air fryer out, why don't you try some of these recipes? They are quick, easy and you'll wonder why you never tried them in the air fryer.