When you need to know how many quarts are in a gallon, use this handy printable to easily figure it out.  Keep this kitchen conversions chart handy so you will never have to wonder again.

How Many Qt in a Gallon?
A gallon has 4 quarts.  And a half gallon has 2 quarts.  But no matter how many times I look that up, I can never seem to remember it.  So here is a full break down of measurements to refer to.  Just print out the kitchen conversions and hang it inside a cabinet door.
Math still is not my subject.  Much like it wasn't when I shared my how many quarts in a cup post.  So you might not ever see me posting a math challenge here on 30days, but you will still continue to see math helps and printables like this one to make math easier.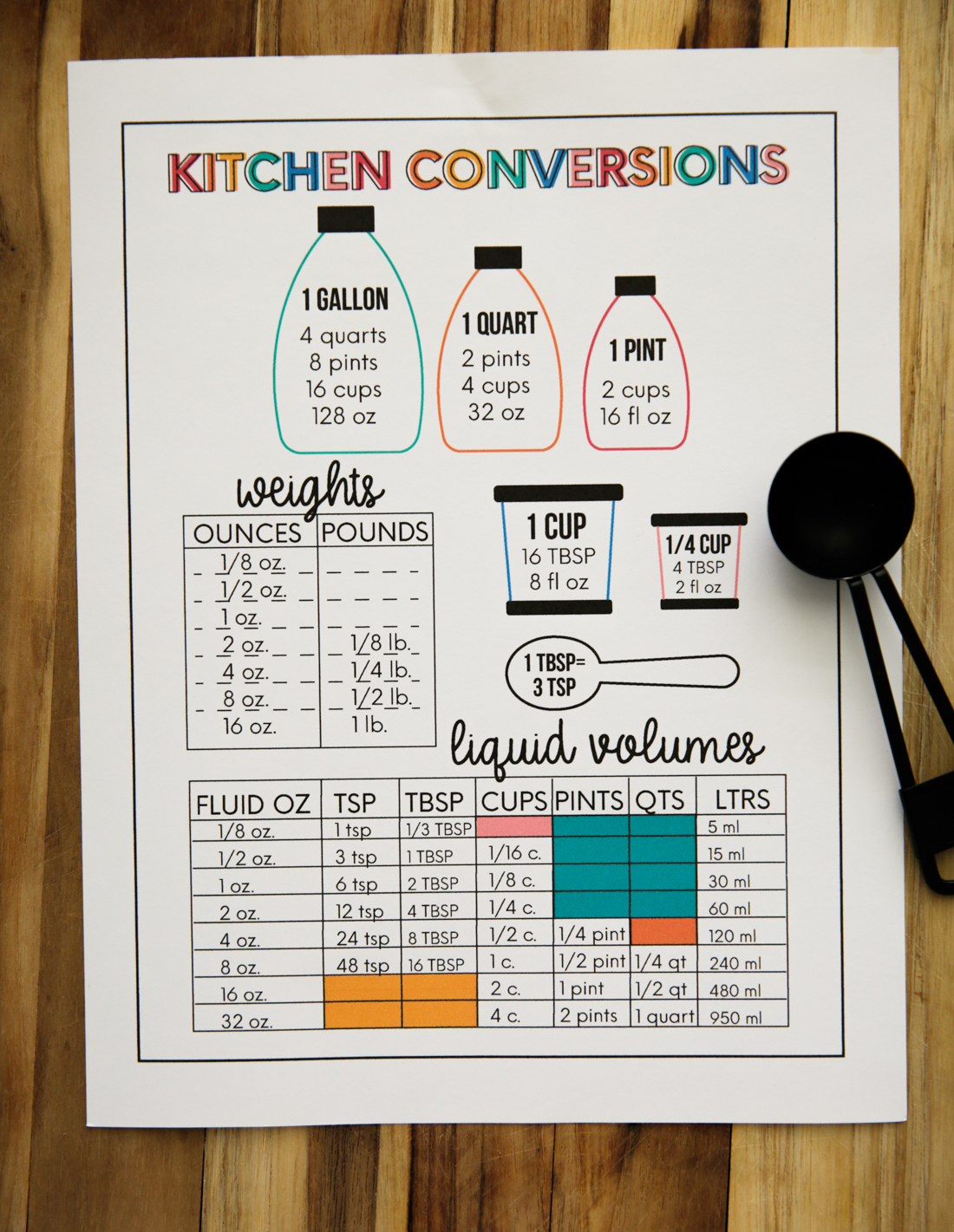 HOW MANY CUPS ARE IN A GALLON?
16 cups in a gallon
HOW MANY CUPS IN HALF GALLON?
8 cups in a half gallon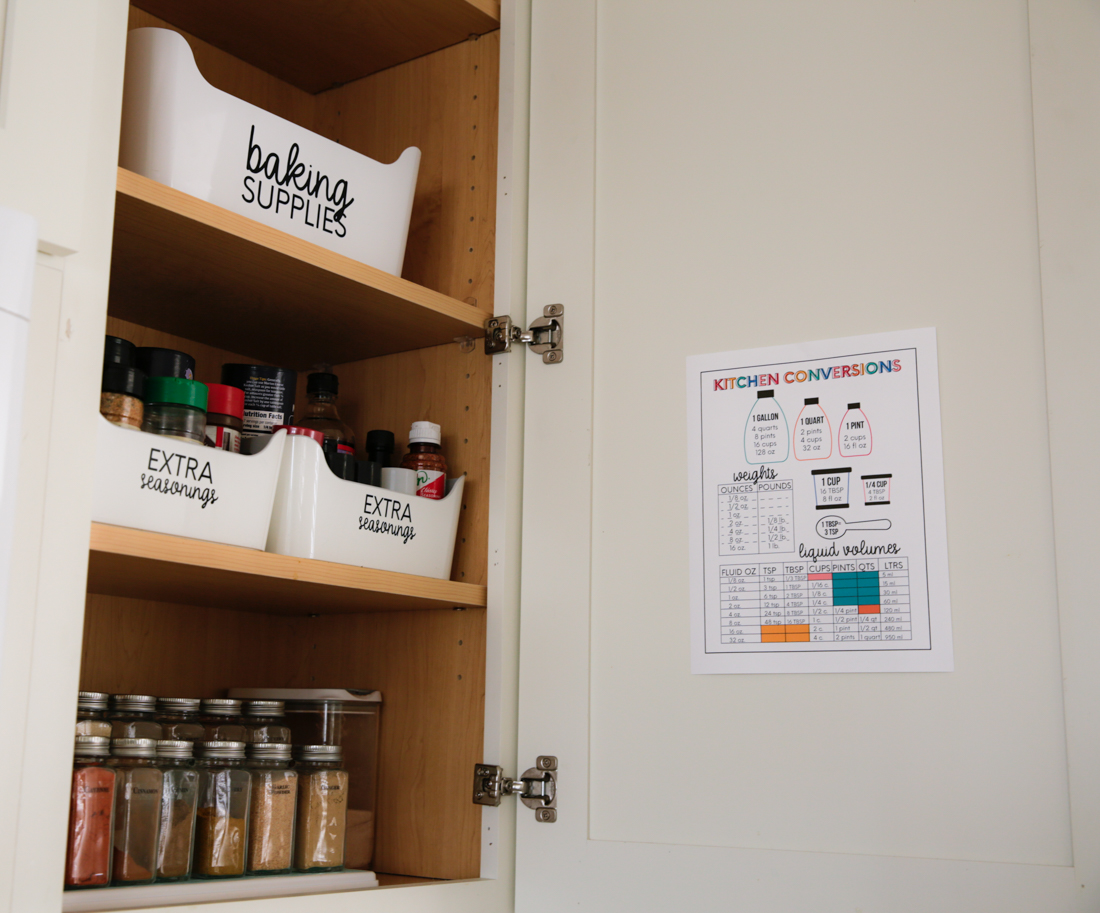 On my recent organization kick I cleaned out some drawers and cabinets.  Learn how to organize your spice rack  and then hang this conversion chart on your wall.  If you want to get really crazy, you can laminate the chart.
DOWNLOAD THE KITCHEN CONVERSIONS PRINTABLE. For personal use only.
Kitchen Measurement Tools
To go along with your kitchen measurement conversions, you gotta get some awesome kitchen gadgets.  These are at the top of my list:
Measuring Spoons – love these so much that I bought a set for my mom and mother-in-law.
2 cup measuring cup – this is the best for baking. I can scoop out so much flour with this bigger measuring cup. It's the little things.
Squeeze and pour measuring cup – so great for melting butter, chocolate, etc. Will come in handy for holiday baking.
Other Kitchen Helps
If you like these kitchen printables, you're going to love these other kitchen helps that I've shared in the past. Please click each link below to find the information: