How to organize your spice rack – there are a lot of different ways to go about it. But follow my suggestions to get a pretty and functional space!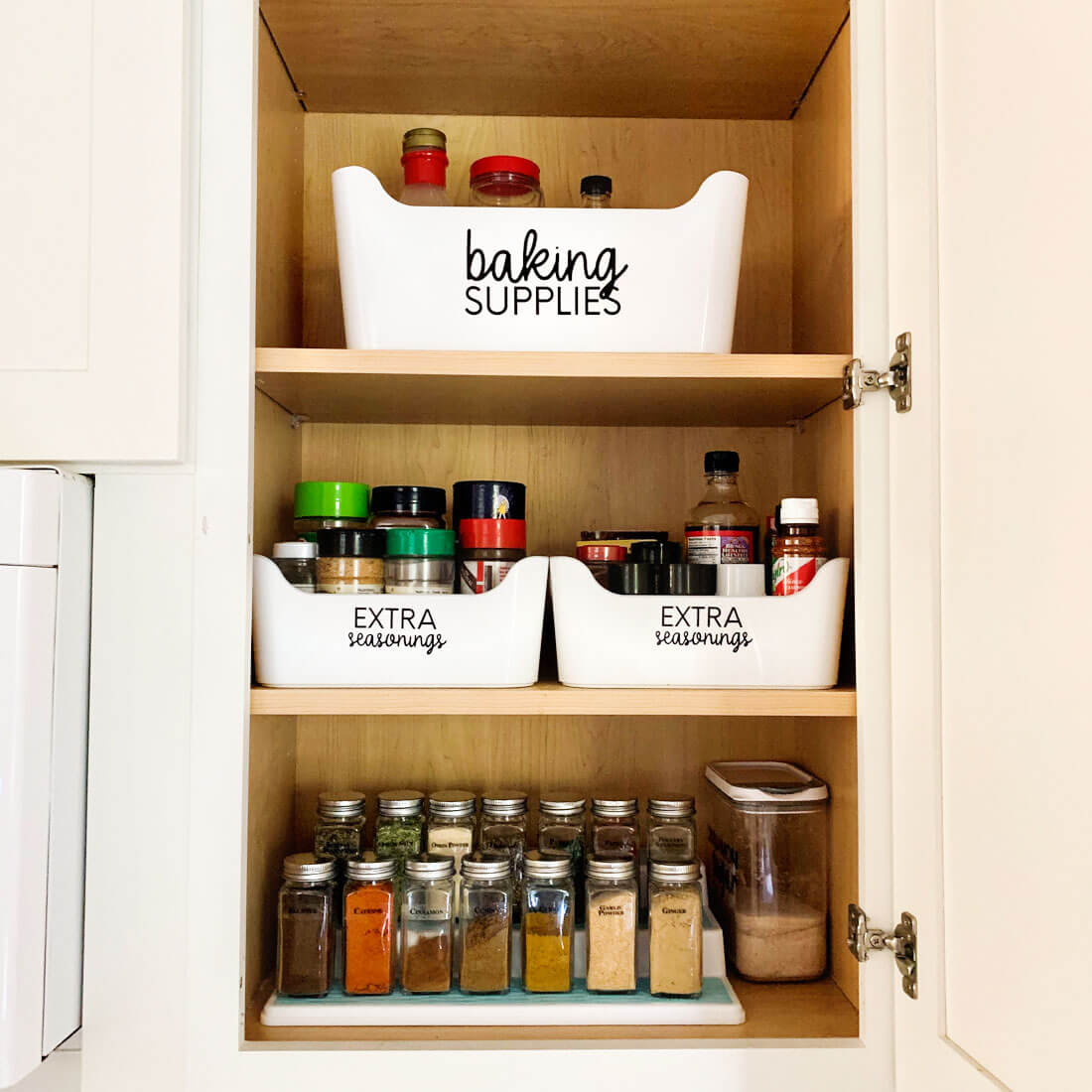 Spice Rack
You might say that I'm on an organizing kick these days. I've been tackling my home, space by space in an effort to get things under control. Even though I talk about organizing a lot, it definitely doesn't come naturally to me. In fact, I'm a recovering pack rat. But I want my kids to learn better habits and want everyone to be able to find what they need.
This spice rack project was something that I tackled in a short amount of time. The before and after pictures are pretty magical! Let's get started: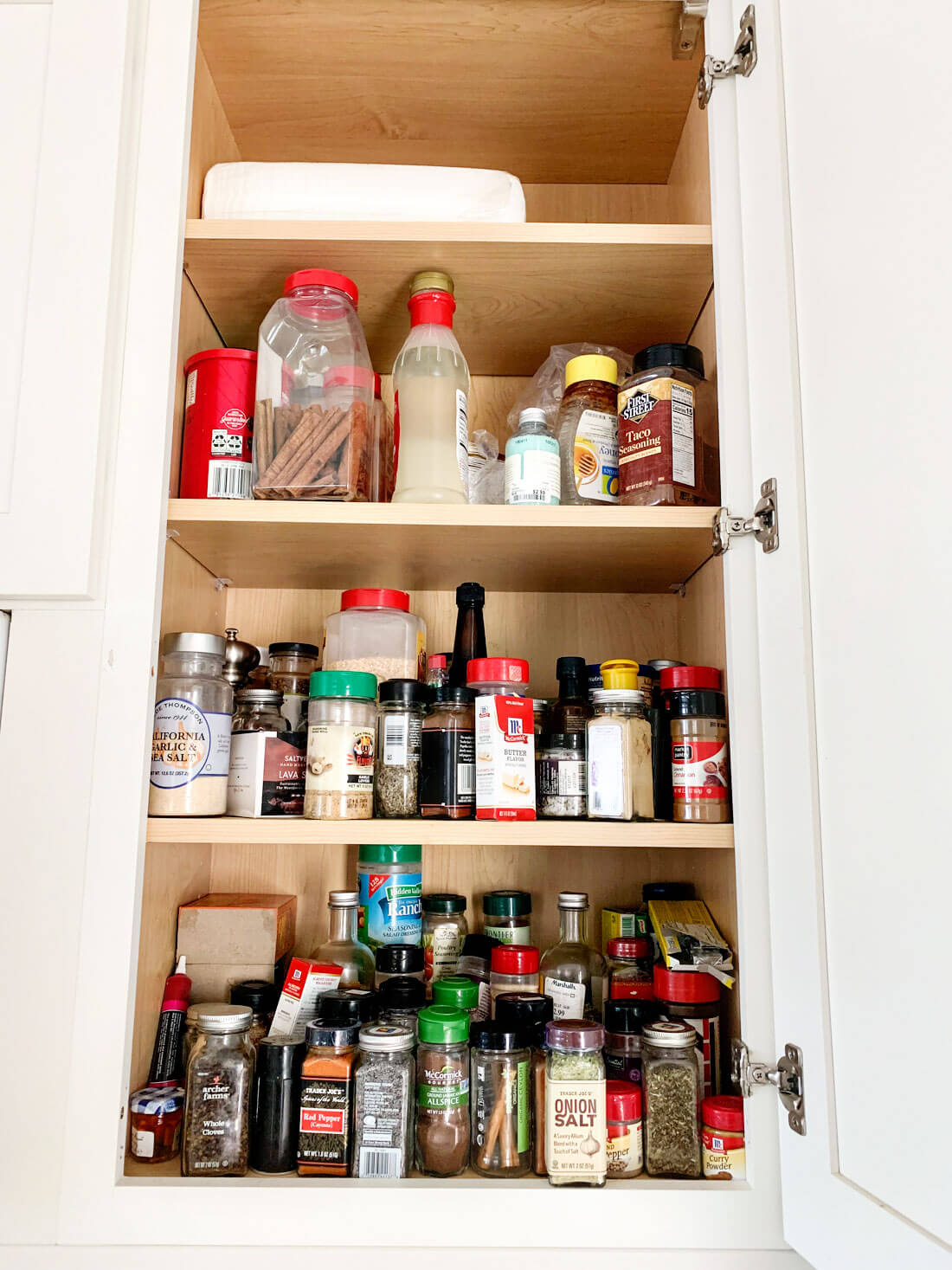 This is what my spice cabinet looked like before. WAY too many spices and thrown in the cabinet. There was no rhyme or reason but it's definitely clear which spices were used the most. As with any organizing project there are some basics to cover:
Measure your space to get some organizational bins. (check out my list below for specifics on what I used)
Take everything out of the space and wipe it all down.
Check the labels on the spice jars to toss expired spices. (I had one that was from 2014!)
At this point you can arrange spice jars to fit your space. My suggestion is in alphabetical order so that they are easy to find. While it's not completely necessary, I transferred all of my spices to the same jars so that they looked uniform and pretty. **I am much more likely to keep a space clean and tidy if it looks nice.
Tweak things until they work for you and your family. Originally when I was setting up this cabinet, I had different containers on the top shelf. It just wasn't working so I substituted them with another, bigger white bin.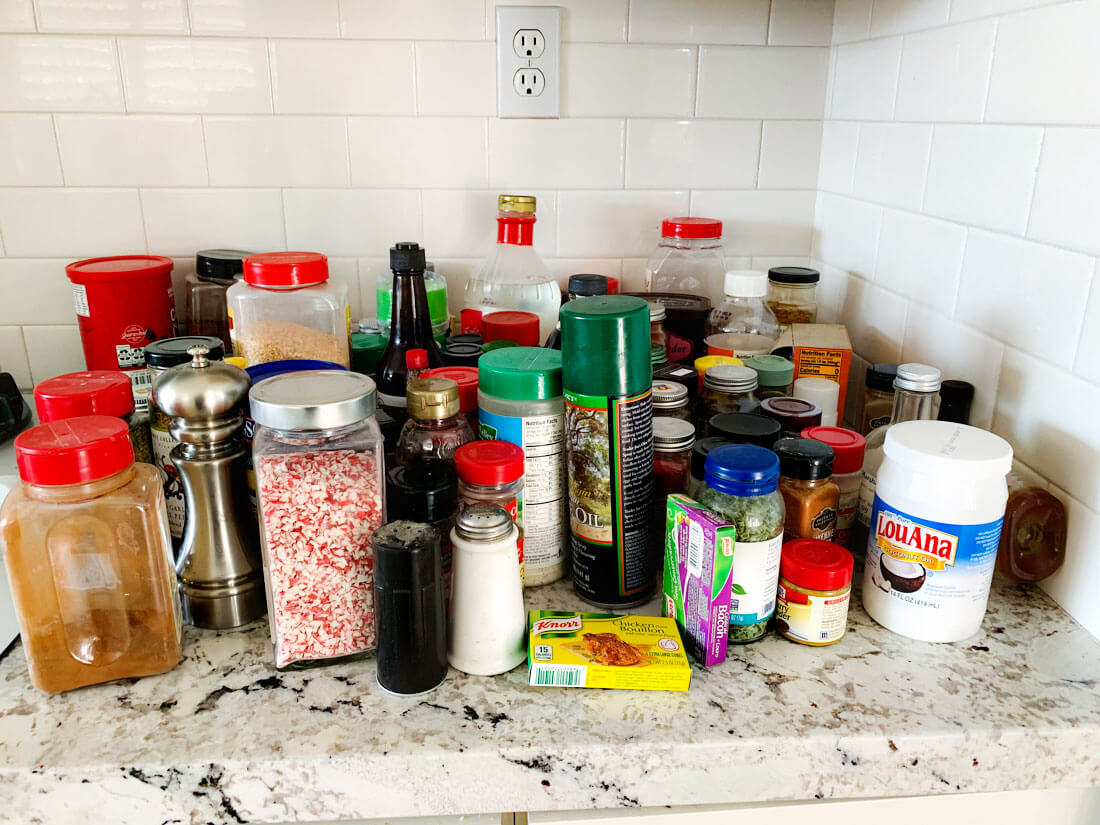 The reality is, I had a whole lot of spices that never saw the light of day because they were just shoved into the cabinet. It was bad news. I'm glad that I took the time to clean it all up and get rid of the old spices.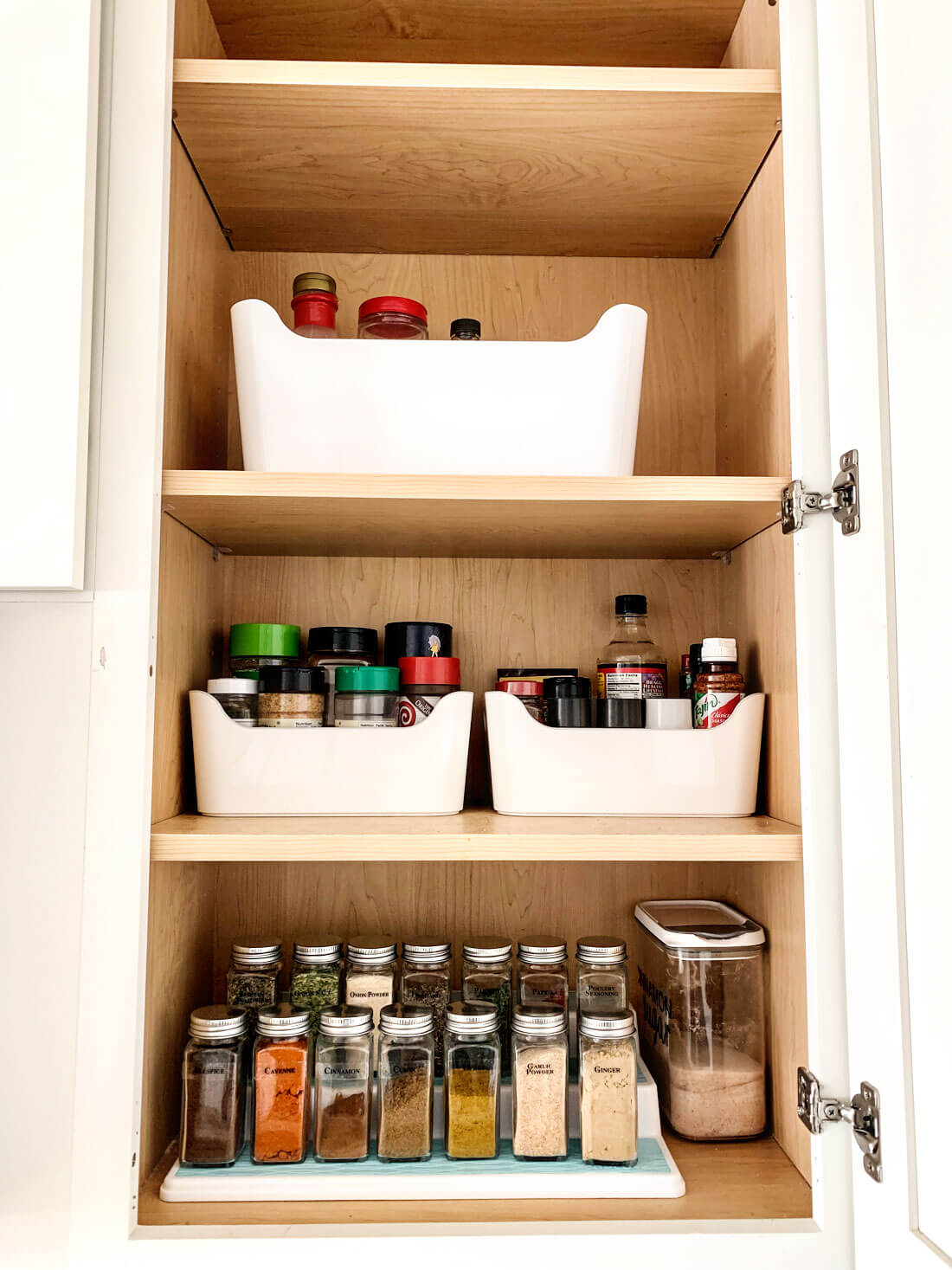 Supplies for Spice Cabinet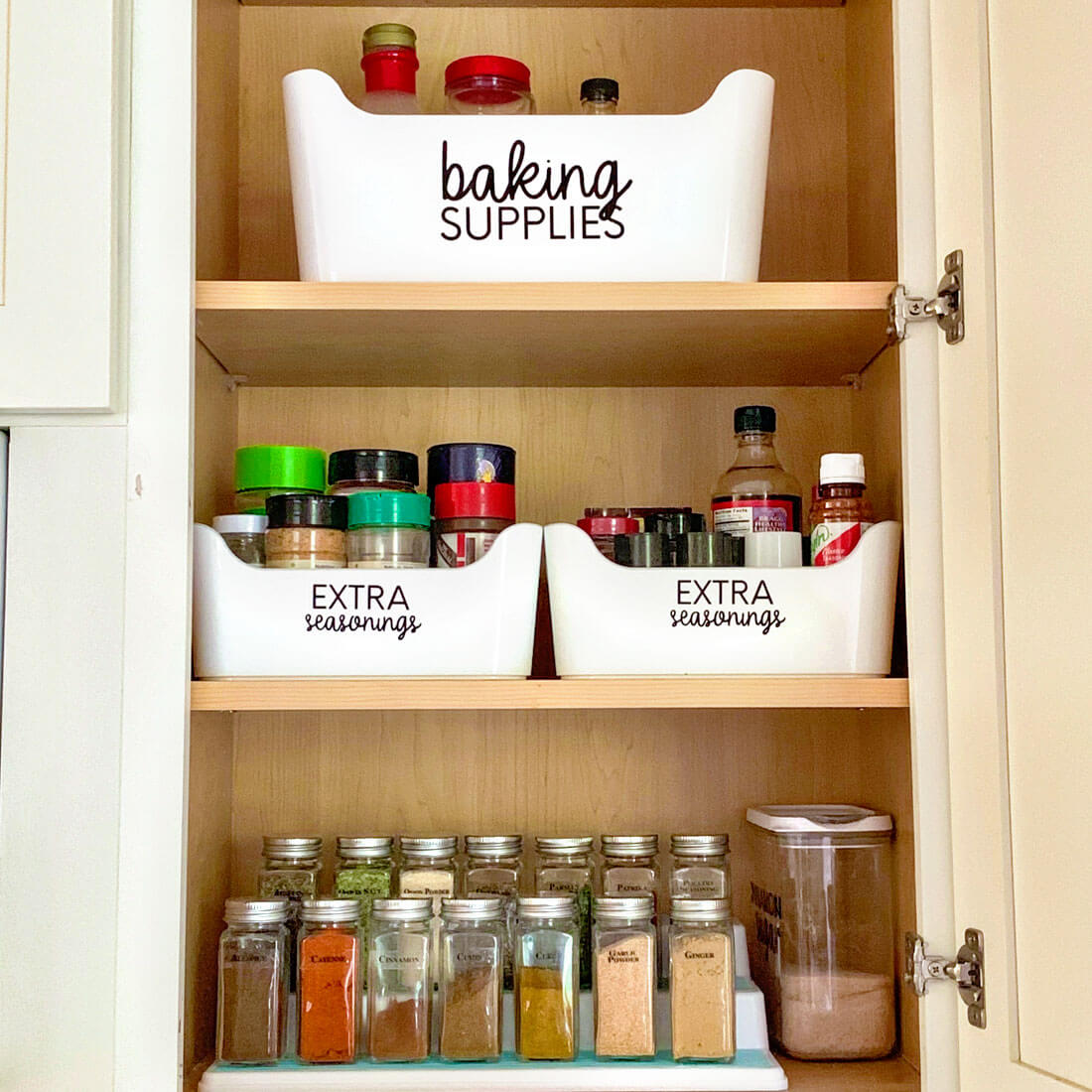 Spice Rack Ideas
Luckily our kitchen has a lot of storage, cabinets, and drawers. For my space I have a whole cabinet that I dedicated to spices. But there are all kinds of other ideas out there to try:
Other organizing ideas
Here are some of the other projects I've been working on that have made a big difference: