This post contains affiliate links, which means that if you schedule through my link I'll earn a small commission at no cost to you.
If you've been dying to try Stitch Fix, I've got a $20 credit for you.  You'll sign up using my link and then you'll receive a $20 credit if you order any item.  If you keep everything in your box, you'll save an 25% off everything in the box.  Woot woot!
Here's the run down of how it works:
Sign up for right here
You'll be charged $20 for your styling because they do the shopping for you.
Your box will come when you schedule it – you choose the day!
If you keep ANY items in your box, the $20 you spend for the styling will be put towards your purchase
If you keep your entire box you'll save 25% off the entire purchase, which if you love the whole box, adds up to a nice discount.
If you like it, tell your friends and family about it.  And if they sign up through you and you'll get $25 in free referral credit.
If you're wondering how in the world your stylist will know what your style is like or what you are looking for, there is style quiz that you take in the beginning.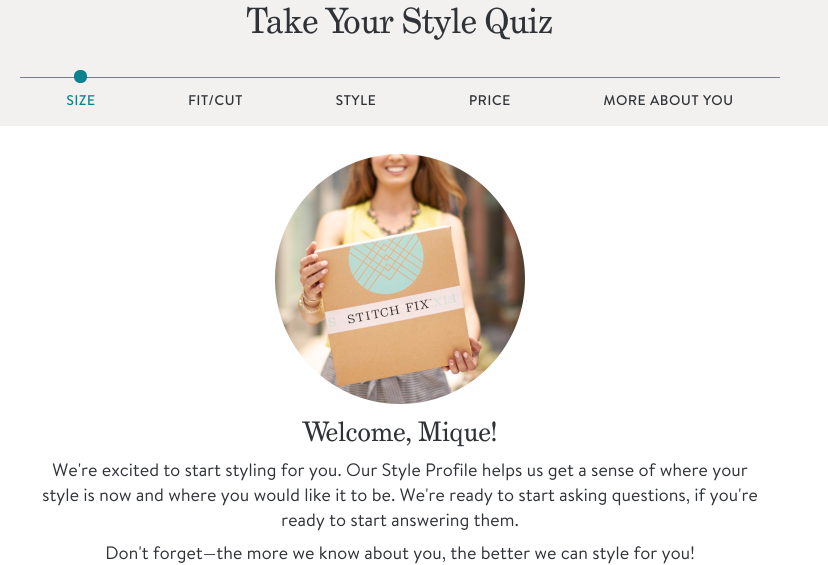 With each "fix" you have the chance to let them know what you like, don't like.  Your stylist will get better and better each time you update them with your preferences.
Give it a try and let me know what you think!
Check out my Stitch Fix posts: