With all of the hype around styling services, is Stitch Fix for you?  I am a big fan but want to be 100% honest in my opinions of what I like and don't like.  Here's another edition in my stitch fix reviews.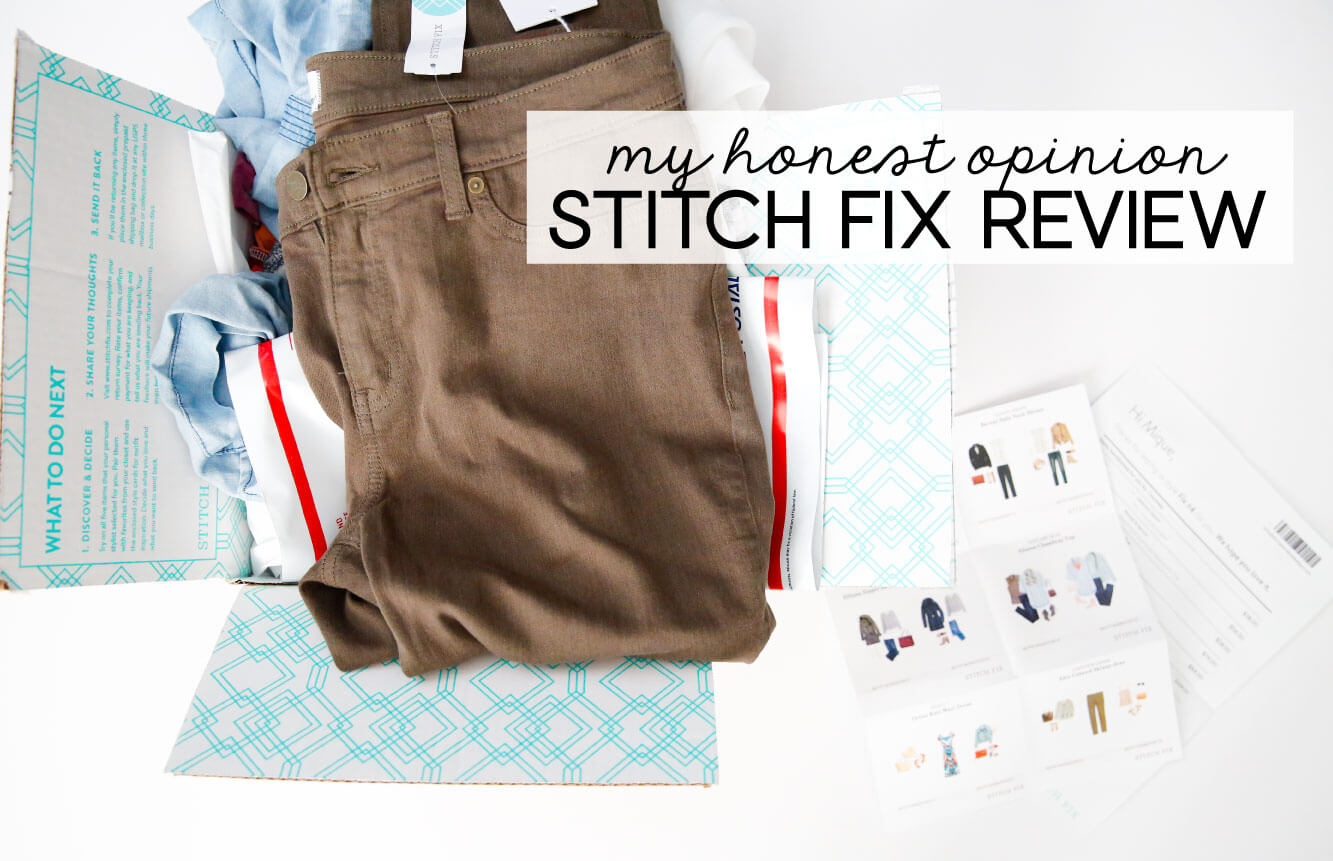 I shared my first time back with Stitch Fix a couple months ago.  I had used the service before but hadn't been thrilled about what I received until I got an awesome stylist.  She sent amazing things.  You can check out my first review post.
This post contains affiliate links, which means that if you schedule through my link I'll earn a small commission at no cost to you.
If you are interested in signing up, you can find out how easy it is to do — How Stitch Fix Works—  or you can just use my link (I will get $25 credit towards future purchases from anyone who uses the link) to sign up here!

This time around, things were a little different.  I sent my requests to my awesome stylist Courtney.  I had an upcoming conference to attend and needed some cute, comfortable outfits to wear that were business like.  I was sent a fix and unboxed it on
FB Live
. 
As always I received my cute box with a style card full of outfit ideas.  That is one of my favorite things about Stitch Fix.  I normally put outfits together one way and don't think of ways to mix and match.  With the styling card I get all kinds of ideas on how to mix and match.  Love it! I also get a price sheet with all of the items broken down.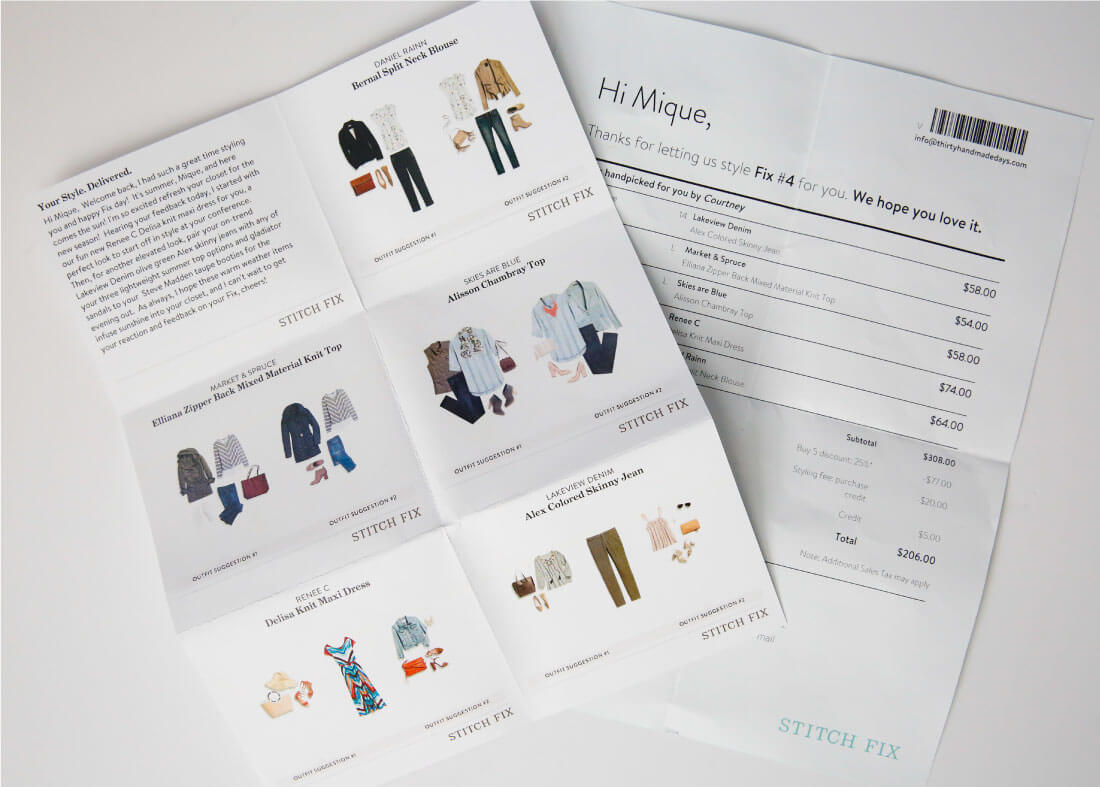 Right away I could tell that the clothes were cute but wasn't sure how they'd be for the summer.  They were more geared towards the fall but that might have been because of what I wrote to Courtney??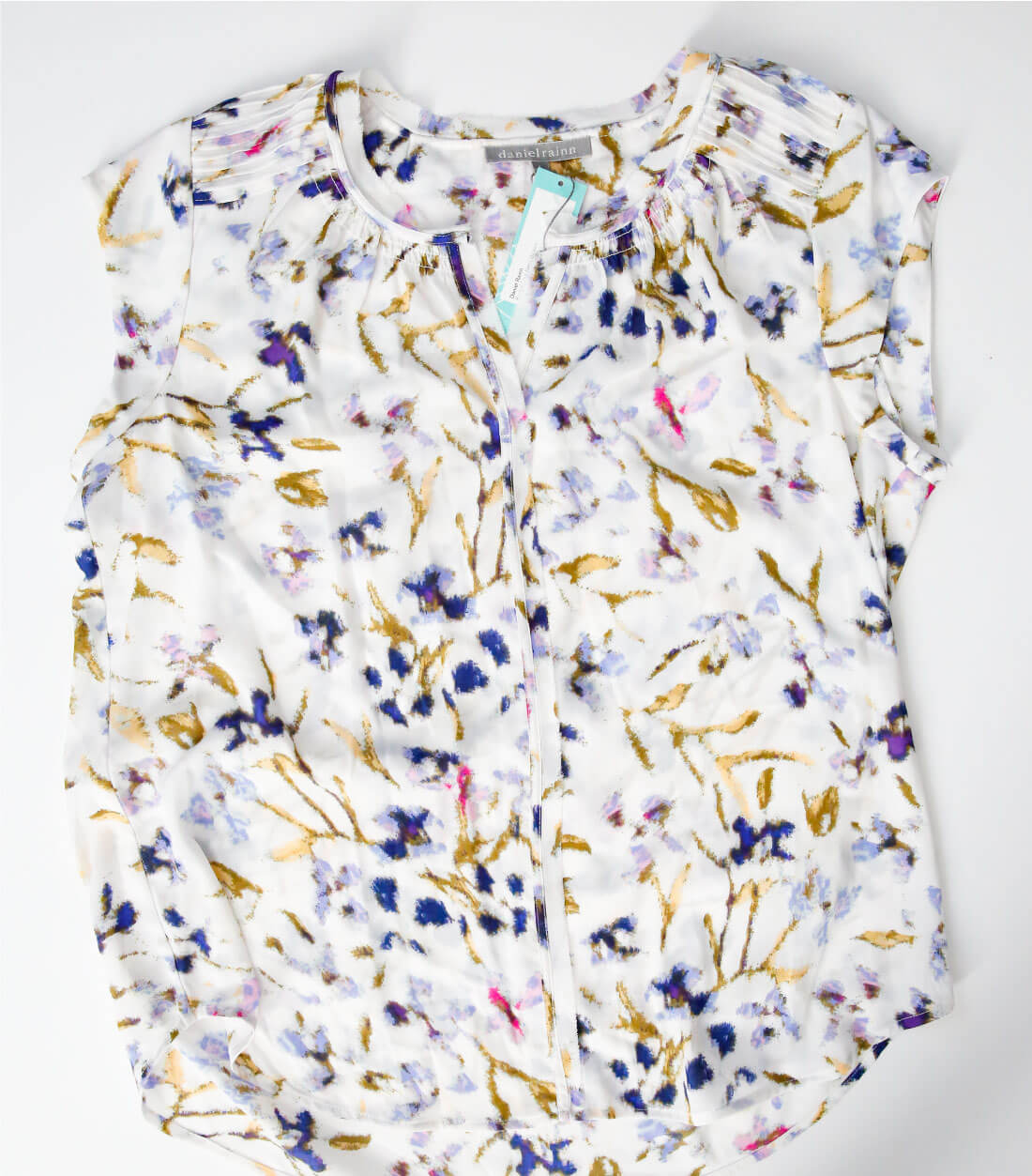 This shirt was adorable and flowy.  When I tried it on, I didn't love the cut at my arms.  It was $64.
VERDICT- sent back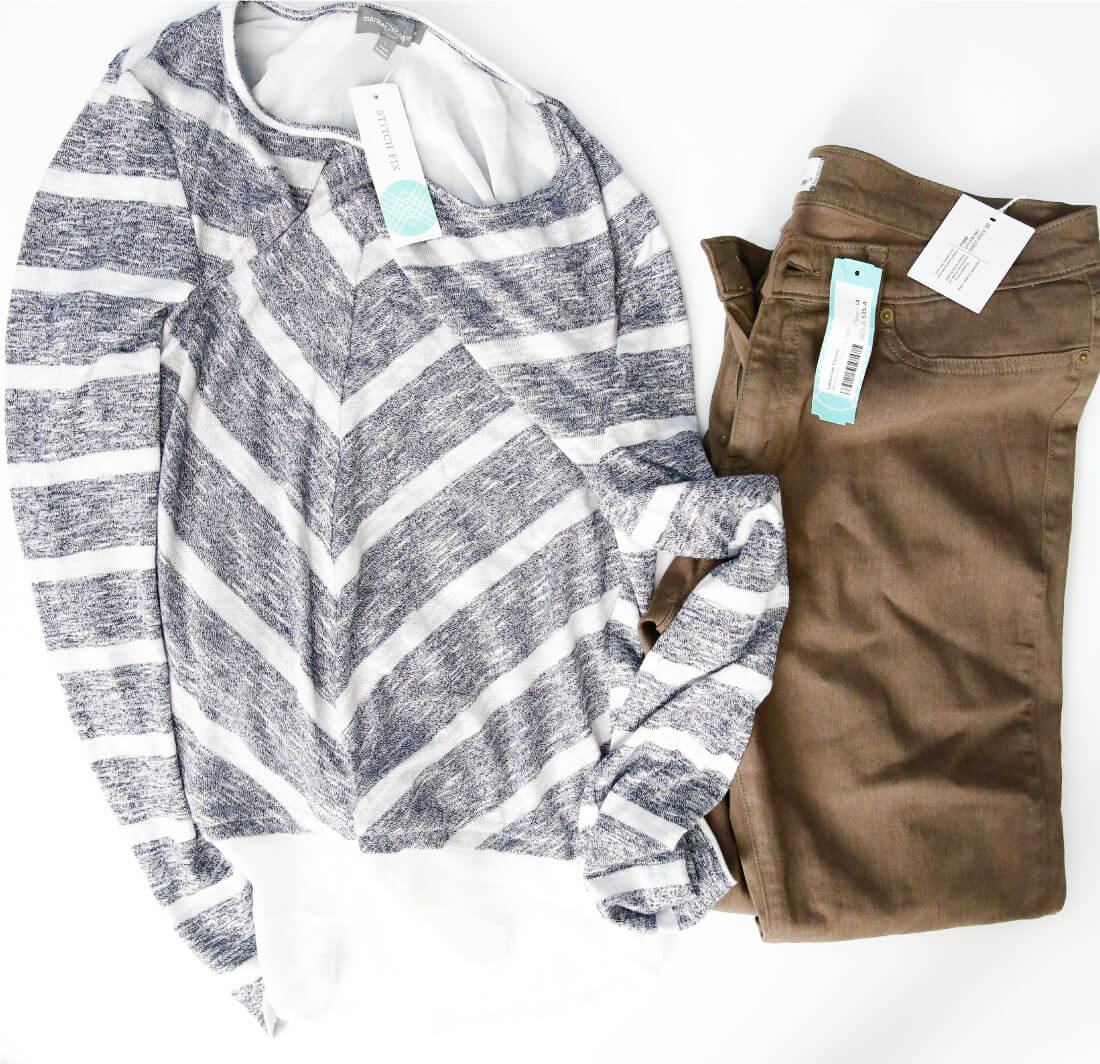 This top was cute and something that I would pick out on my own if I went shopping but when I tried it on, the cut was awful on me.  I was bummed because it was Market and Spruce which I love.  So sad.
The pants were cute but I have a pair like them that I got from a previous Stitch Fix.  They were $58 – which wasn't bad but I just couldn't justify having them.  Especially in the 105 degree weather.
VERDICT – both sent back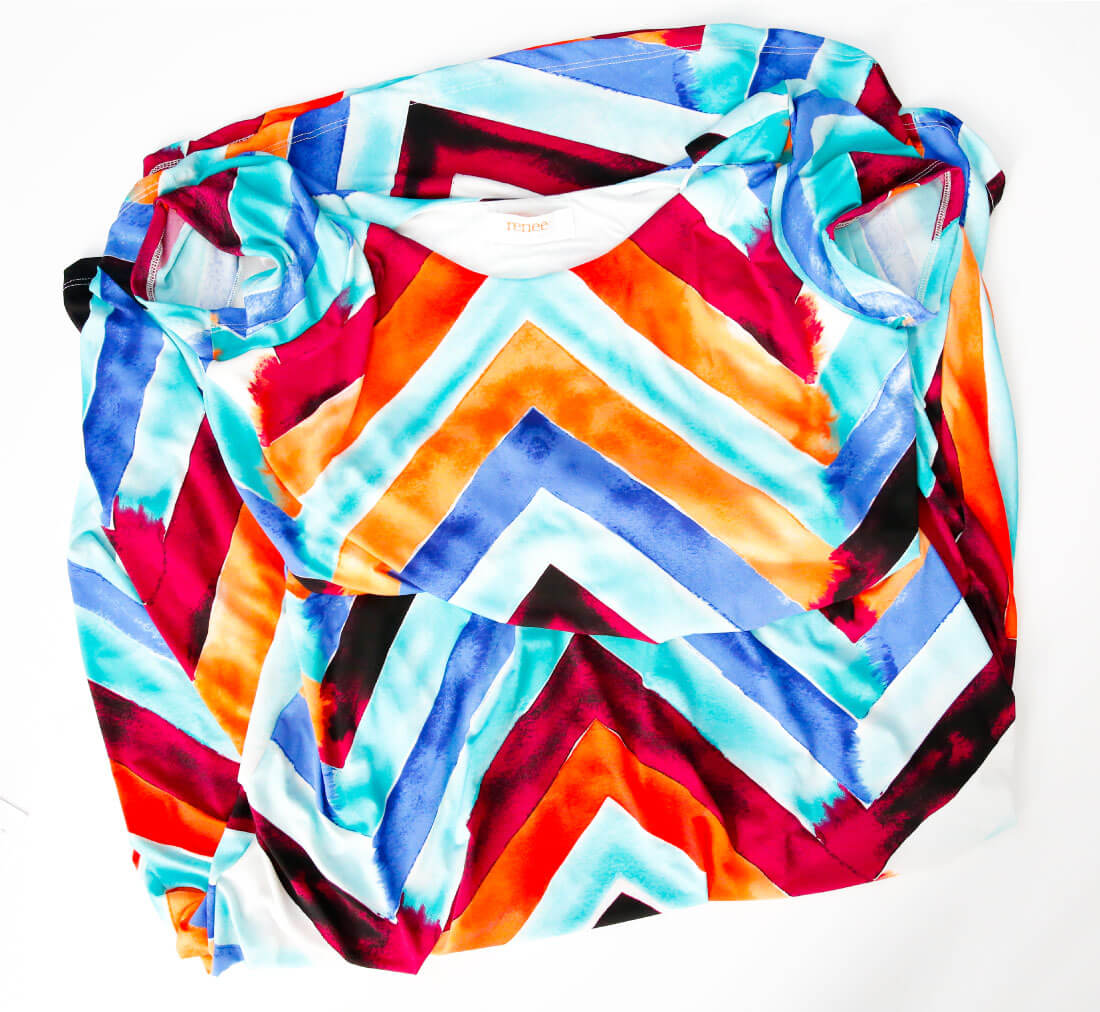 When I pulled out this maxi dress I thought it was not me at all.  I am not afraid of color at all.  I love colorful things but this just wasn't my style.  You can see on my
FB Live
how I wasn't so sure.
And then I tried it on.  It fit amazingly.  And was so comfortable.  But it cost $74 and I just couldn't get over the pattern.  I mentioned to Courtney on my feedback that had it been another pattern, I would've kept it.
VERDICT – sent back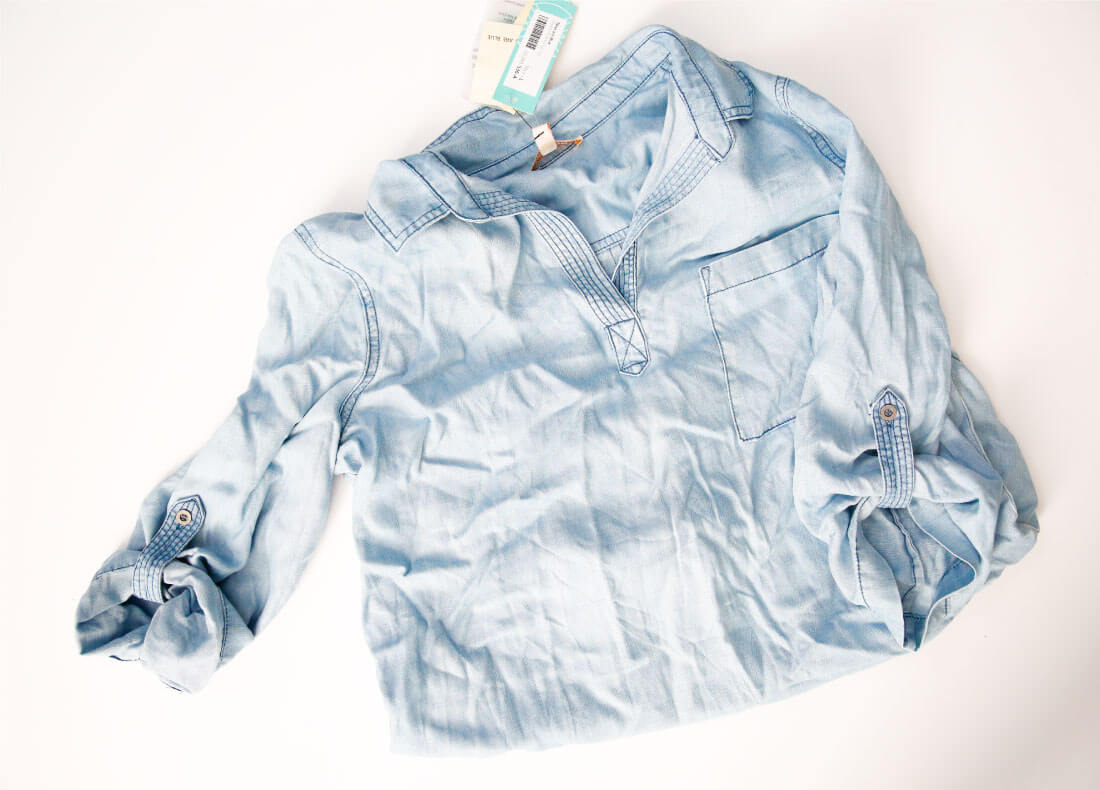 Don't worry about how wrinkly this chambray shirt is in the picture.  It came out of the box looking wrinkly.  That concerned me with traveling BUT it was too good of a staple not to keep.  Normally I wouldn't spen $58 on a top but the $20 styling fee was going towards this and it ended up being $38 with that.  If that makes sense…
This was the only thing that I decided to keep.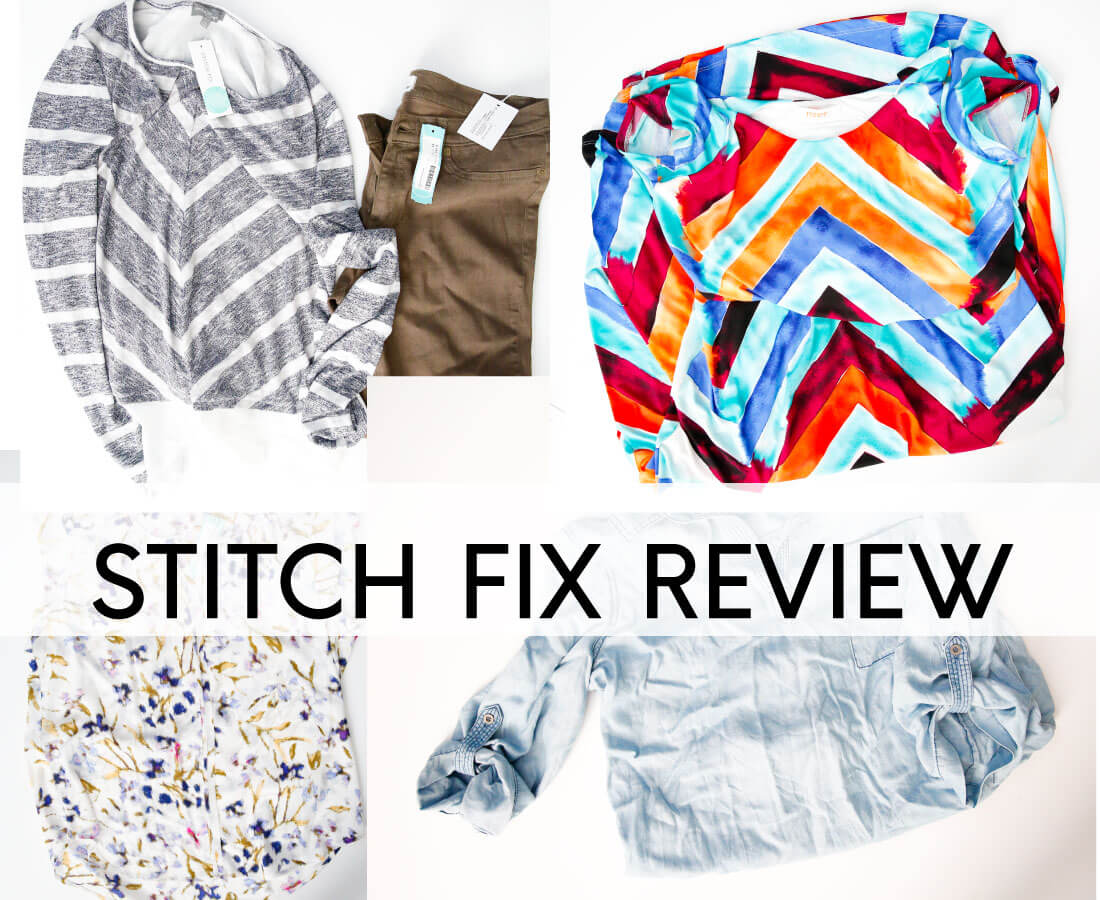 I have another event coming up quickly so I turned around and ordered another fix with more specific instructions.  It's HOT here and in Chicago where I'm going.  I need cute, business like, comfy clothes.  I'm hoping that the next box has more of what I'm looking for.
Remember that if you're interested in signing up, you can use my link (I will get $25 credit towards future purchases from anyone who uses the link) to sign up here!
Check out my Stitch Fix posts: