Use this cute and straight forward "How to Clean Your Room" printable for your kids to lay out the expectations!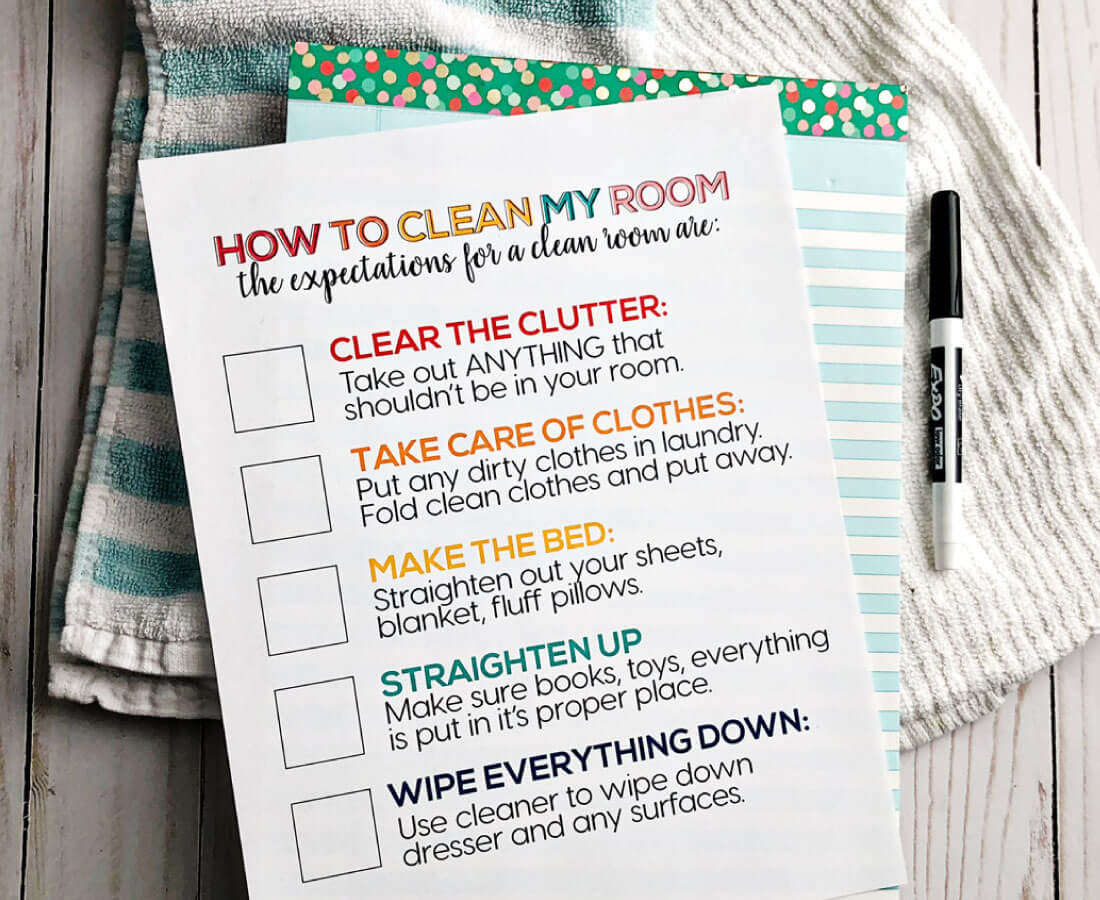 Note: the typo has been fixed on "it's!"
Interested in a full set of cleaning printables? Get them here! Or GET AN EDITABLE VERSION HERE.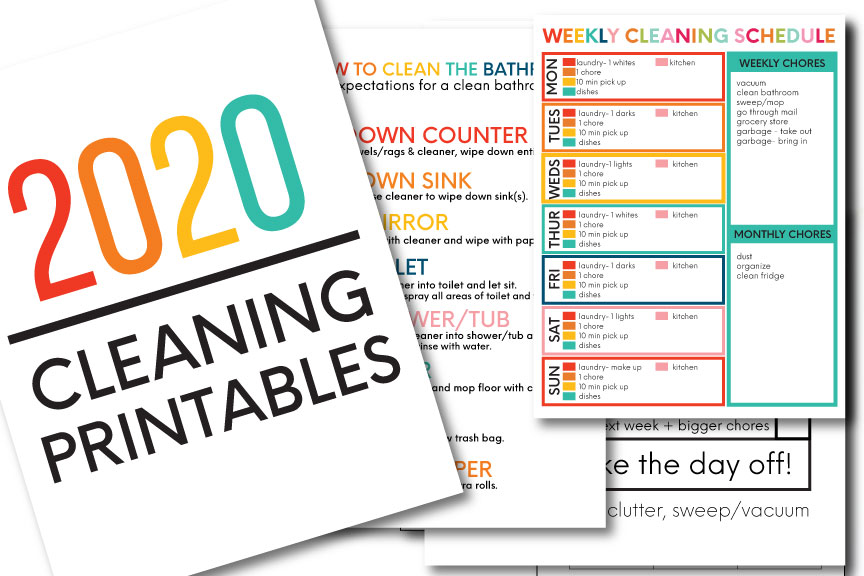 How to Clean Your Room
One of the things I dread most with my kids is nagging them about cleaning up, doing their chores or doing a better job at their chores. But I know that the only way that they will a) do their chores b) learn how to do them correctly and c) become contributing members of society, is by being consistent with them. Here's how to teach them to clean their room:
Clear the Clutter
Take Care of the Clothes
Make the Bed
Straighten Up
Wipe Everything Down
Get the full instructions on the printable, included below.
How to Keep Your Room Clean
Equally as important as cleaning your room, is keeping your room clean. Each family has their own rules and ways of running things but here are a few ideas for how to keep your room clean:
Keep everything in its place.
Having a designated spot for everything is key to having a clean room. If the room is unorganized chaos right now, make it a goal to clear the clutter and assign a place for everything.
Wash your sheets!
Teaching kids how to do laundry is super important. To be honest, I didn't really know how to do the laundry when I left for college. I want my kids to know how to take care of themselves and learning to do their laundry and wash is one of those things. Having them wash the sheets is an easy way to teach them how to do the laundry.
Keep the top of your dresser clear of clutter.
It is way harder to keep a clean room with a dresser full of stuff. If you take the time to clear all of it off, you're one step closer to a consistently clean room.
Throw stuff away regularly.
This one has been hard for me over the years. I am sentimental and like holding on to all of the things. As I've gotten older, I've realized that I don't need things to keep memories so I've gotten better about throwing things out. I hope to pass this on to my kids.
No food in the room.
In our family we have a no food rule in the kids rooms. We haven't been 100% on this (I have one child who likes to sneak food to her room, ahem) but when we do it helps keep the room clean. And it majorly cuts down on the stink!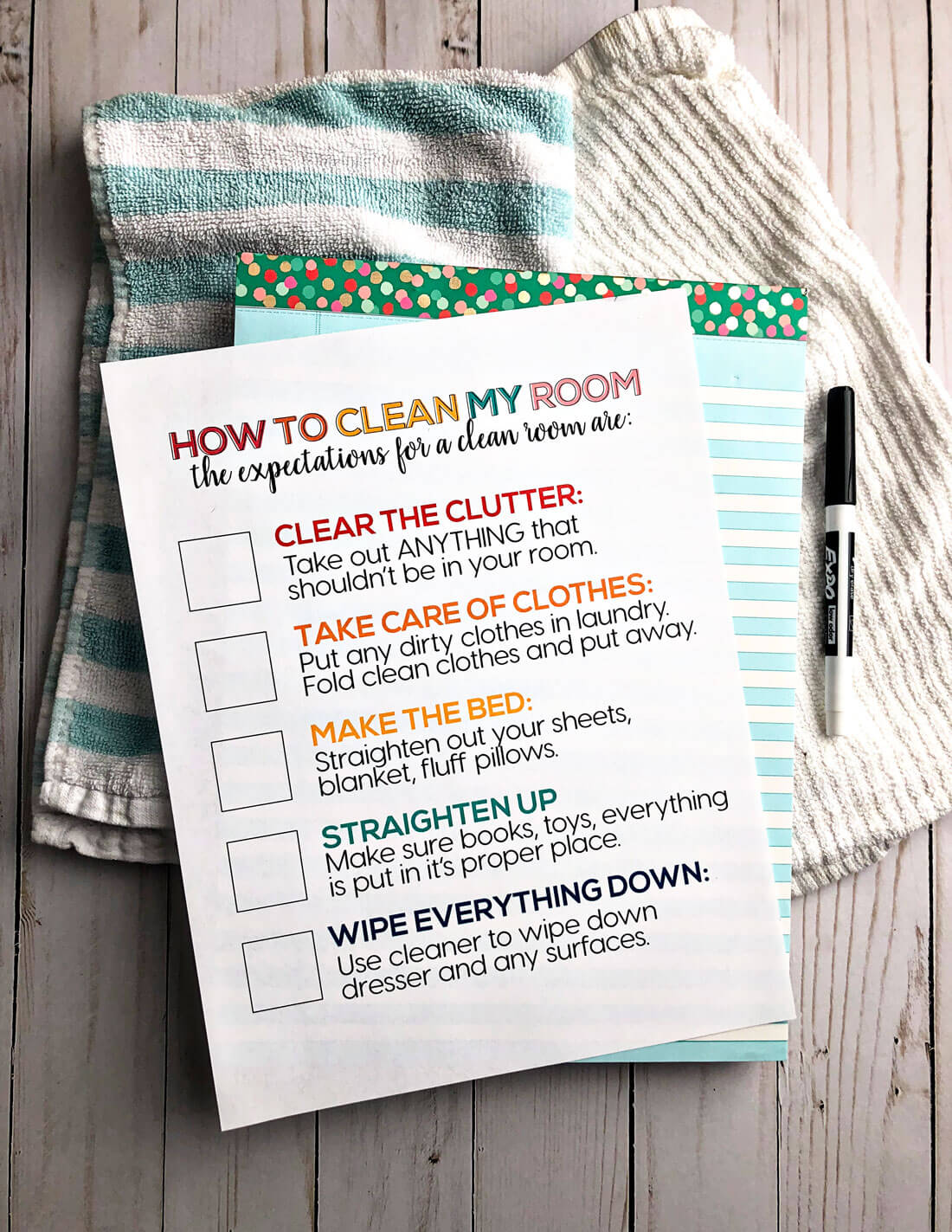 Other Cleaning and Chore Posts
If you love this how to clean your room post, you're going to love these other cleaning posts. Please click each link below to find the information: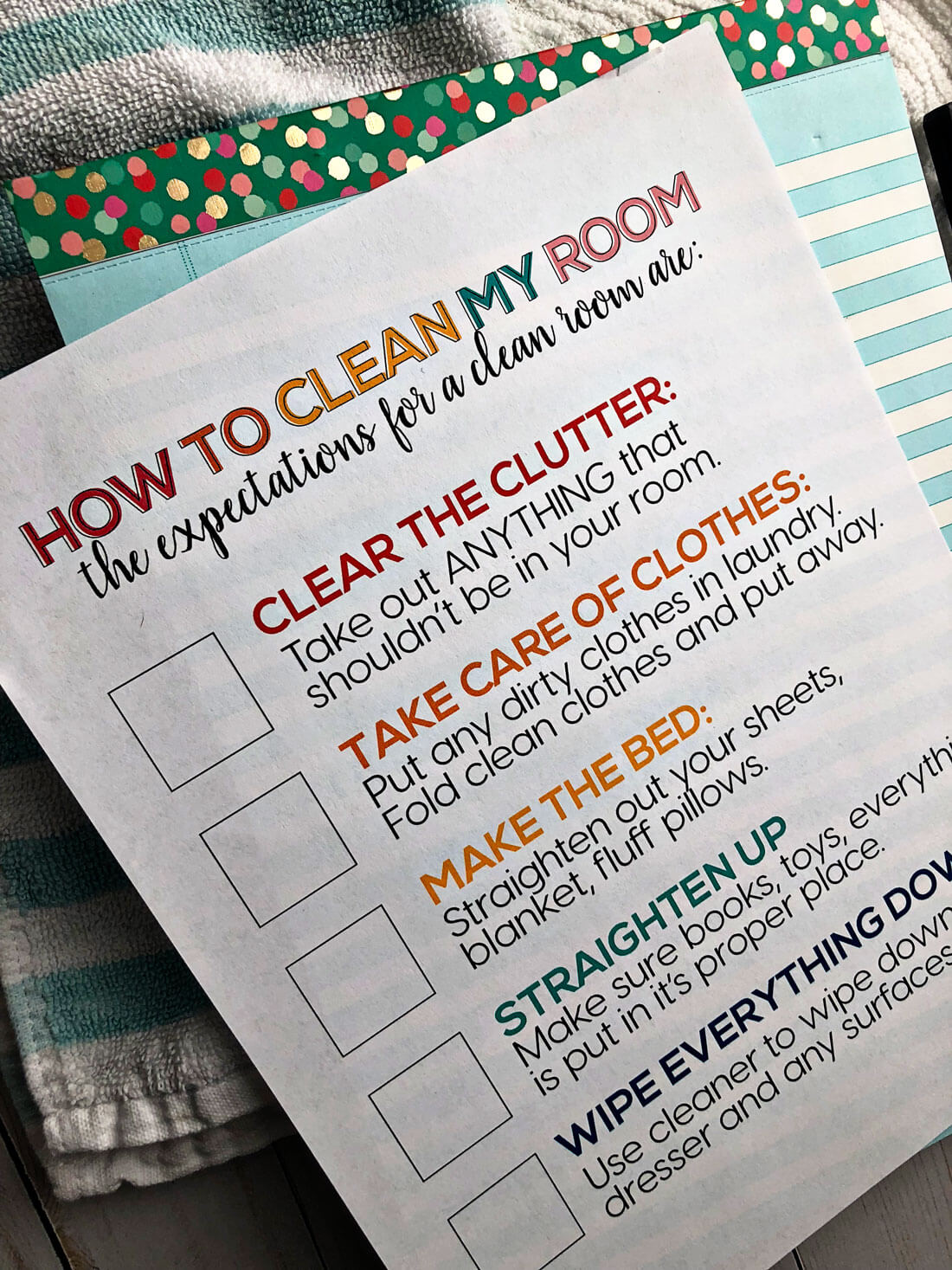 Download this How to Clean Your Room printable. For personal use only.