Make this simple but delicious potato salad to serve with any main dish. Yum!  It comes from my Mom's kitchen and is one of my fall time favorites.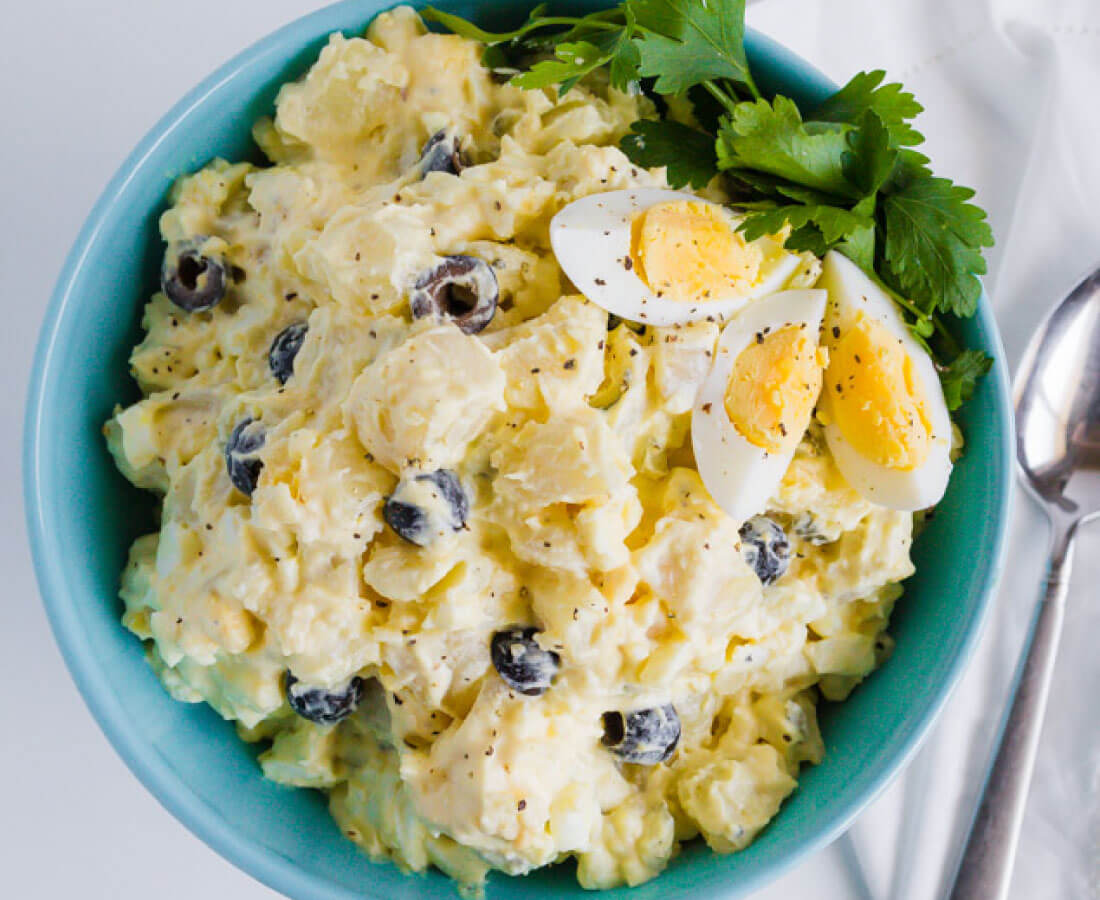 Potato Salad
I struggle with side dishes. Am I alone or do you have the same issue? Other than salad or bread, I'm stumped for what side to pair with what dish. My Mom made a simple but super good potato salad growing up. It's the one that I now make for my family. It's usually in the summer to go to a barbecue or something like that.
With some pretty basic ingredients, you can put this recipe together quickly.  The best is when you leave it in the fridge for a bit and it's cold.  Yum.
There's no reason that you couldn't make this potato salad throughout the year.  But it's especially delicious on a warm summer day.  Bring it to a potluck, a neighborhood party, or family get together.  Everyone will love it.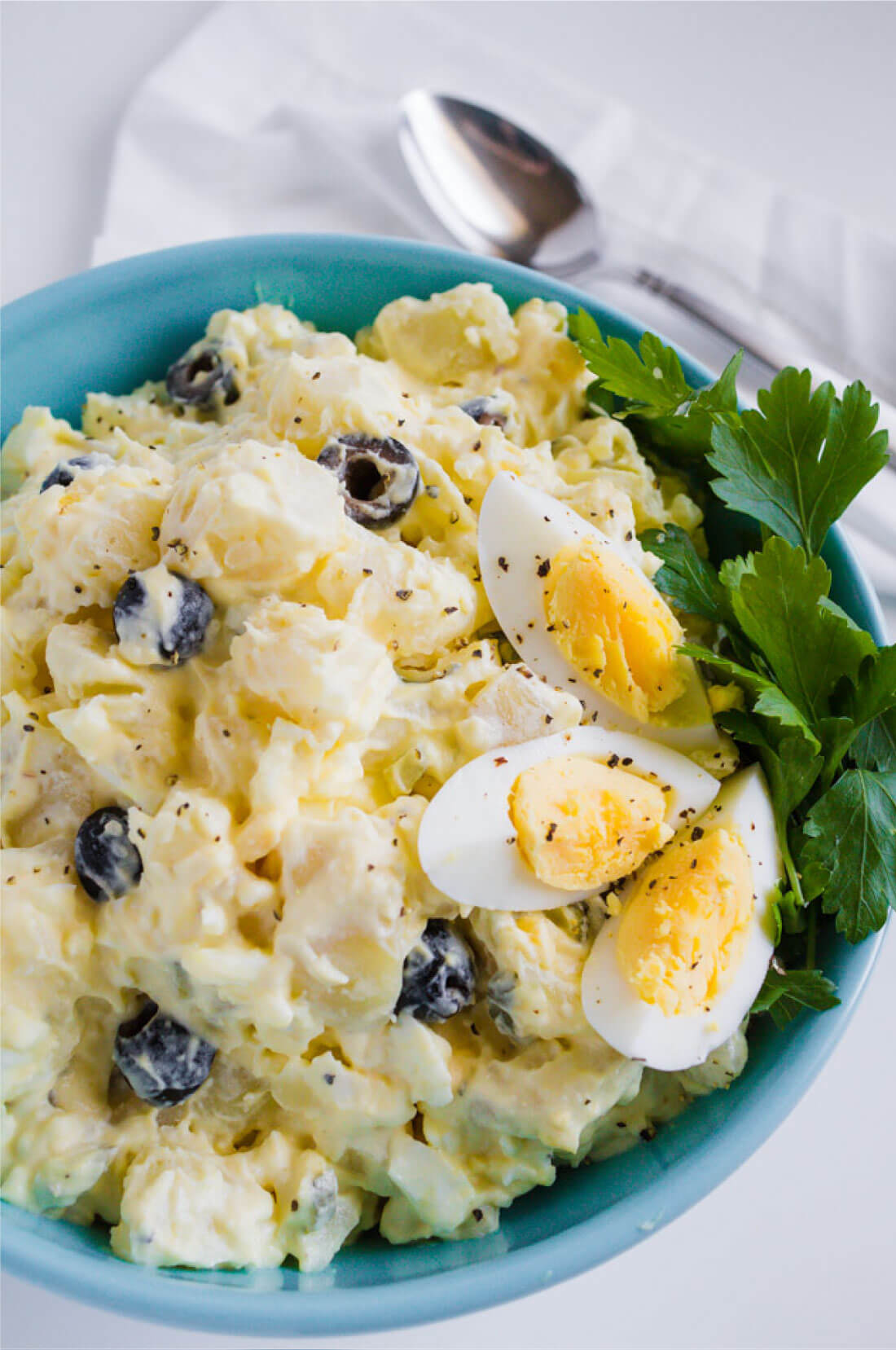 If you like this recipe, you'll like these too:
Potato Salad Recipe
Your family will love this potato salad recipe.  It's delicious!

Mom's Classic Potato Salad
Ingredients
5-6 medium potatoes (brown or red)
2 eggs, hard boiled
¼ c. sweet relish
2 stalks celery, sliced
1 small can sliced olives
½ green pepper, chopped (optional)
½ c. mayo
1 tsp. mustard
2 green onions (optional)
salt & pepper to taste
Instructions
Boil potatoes with skins on until soft. Approximately 45 mins. Drain.
Cool potatoes for about an hour. Peel.
Boil eggs for approx 12 minutes.
Cute potatoes and eggs.
Mix in all other ingredients.
Refrigerate 1 hour before serving.
Note: You could lighten this up using low-fat or light mayonnaise. You can also omit olives if your family members don't like them.
I love that the recipes that my Mom made and I loved, I am now making for my family. I've added some from Josh's side too.  Our kids kind of get the best of both worlds- some from my side, some from his side.