Seasoned ground beef with lettuce, tomatoes, chips for crunch and a creamy dressing to top it off.  This Taco Salad that I grew up on is the best!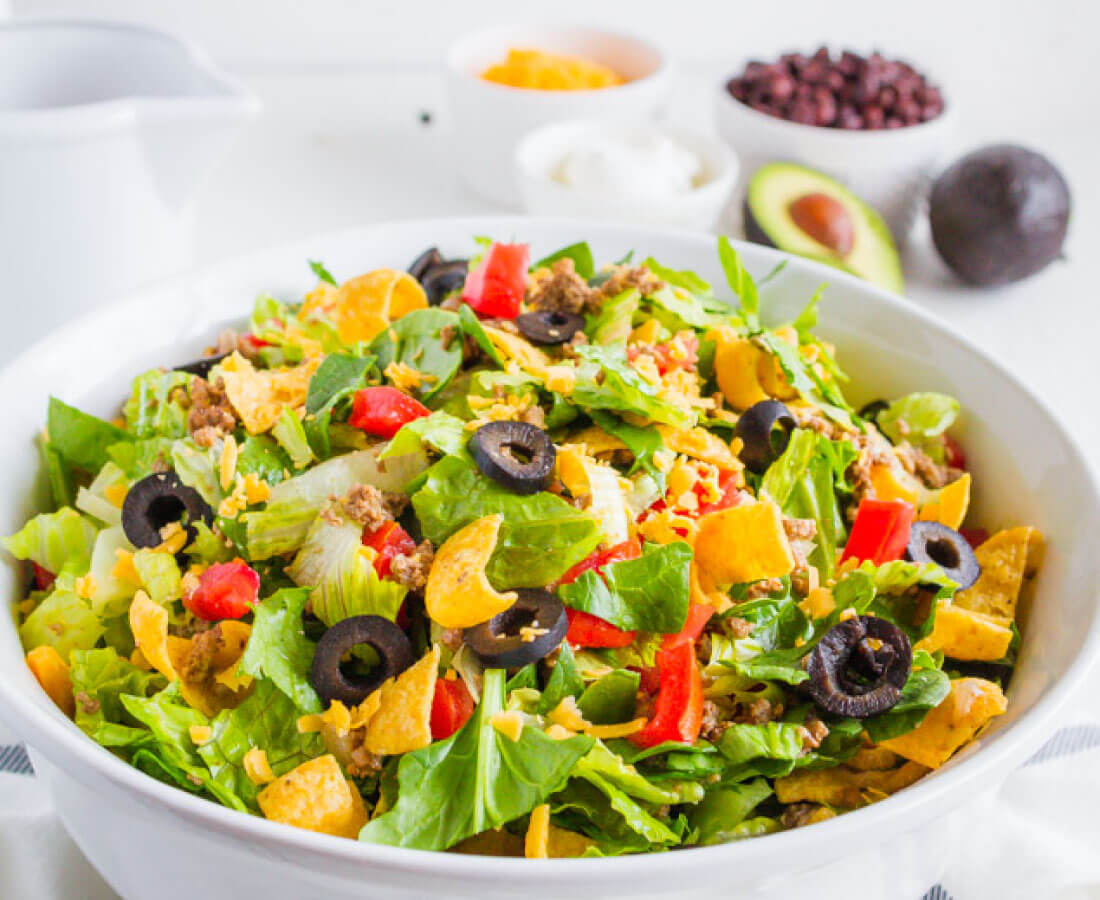 I've seen variations of this taco salad floating around and recently I was just craving it. My Mom made this version for us growing up and I loved it. I called her to make sure that I remembered the ingredients correctly. Everyone in my family approved even though they normally don't love salads as the main dish for dinner. Winner!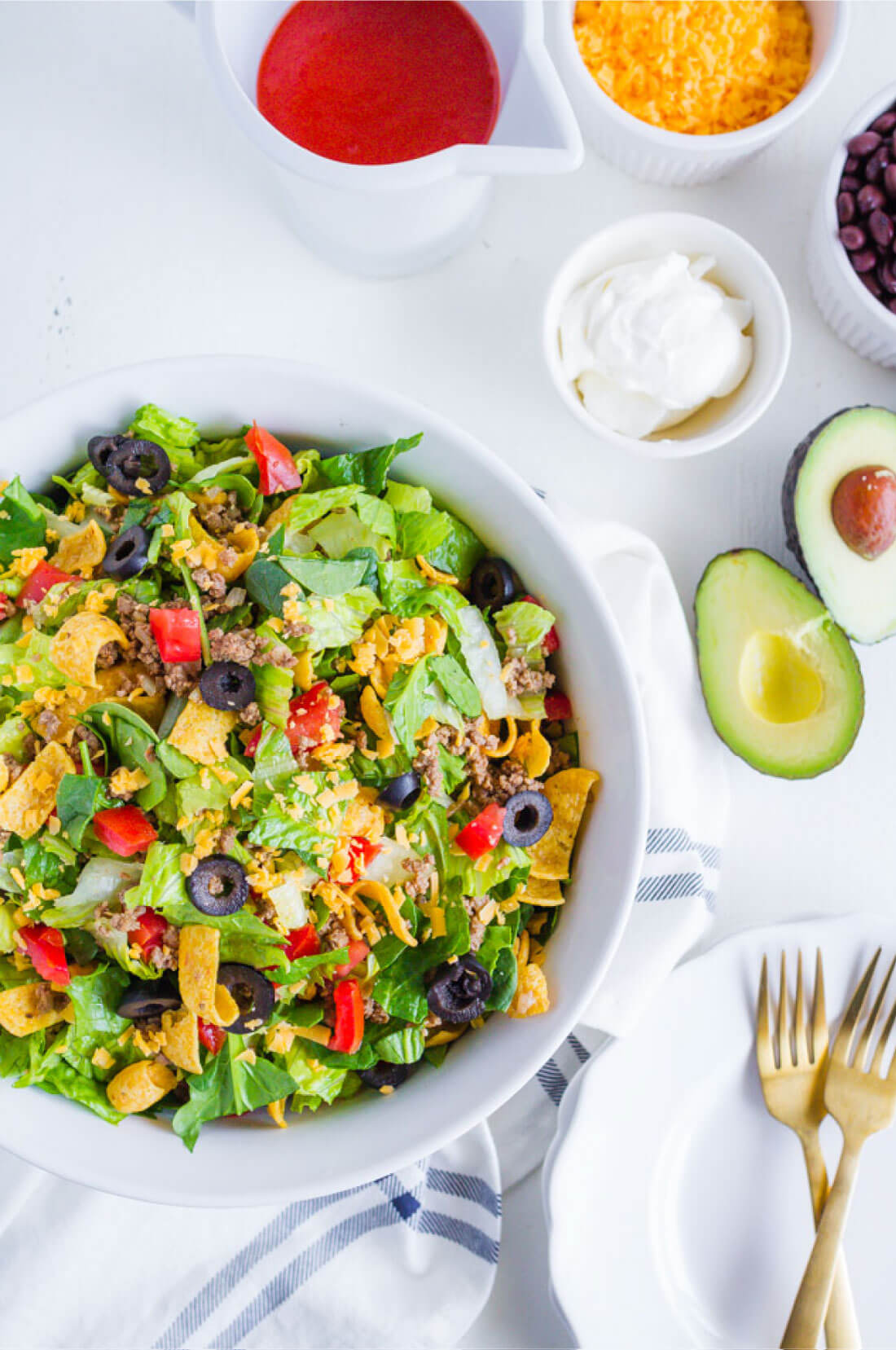 I love being able to make the meals I grew up on for my family and having them equally love them as much as I did.  It doesn't always happen.  That's just the honest truth – things that I think my family will love, they don't.  I don't share those recipes here.  I file those away as ones not to make again.  You win some, you lose some.
If you like this recipe, you'll like these too: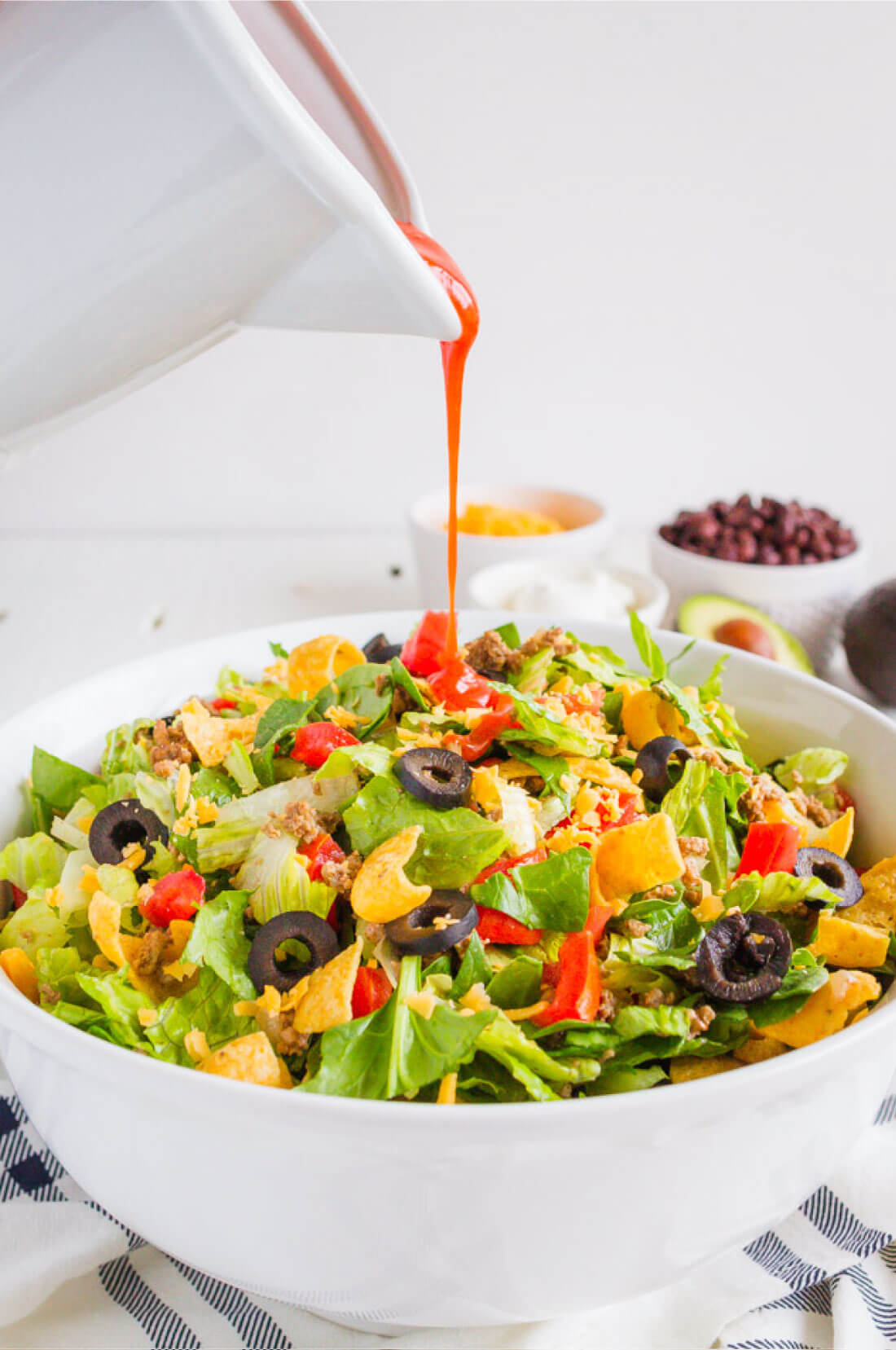 Taco Salad Recipe
An easy to make salad that your whole family will love!

Mom's Taco Salad
Ingredients
approx 8 c. of romaine or iceberg lettuce, chopped
1 lb ground beef or turkey, browned
package of taco seasoning
2 tomatoes, chopped
1½ c shredded cheese (more if you want it extra cheesy)
2 cups of Fritos
1 small can sliced olives (optional)
1 small bottle Catalina Dressing
Instructions
In a skillet, brown beef or turkey and drain. Set aside and cool while preparing the other ingredients.
In a large bowl, combine lettuce, grated cheese, and olives.
Prior to serving, add cooked ground beef /turkey and corn chips.
Combine with other ingredients.
Drizzle salad dressing over salad mix and toss salad until the desired amount of dressing is used.
Notes
Optional add ins - avocado, sour cream, corn, black beans
There are lots of ways you could prepare this salad.  You can add in avocado, tomatoes, green onions if you want.  You can omit the sliced olives if they aren't your thing.  Do what your family loves!