This idea for planning a pie night from Bethany is so great– what a fun tradition.  Every year, on the Monday before Thanksgiving, they hold their annual Pie Night… here are some more details.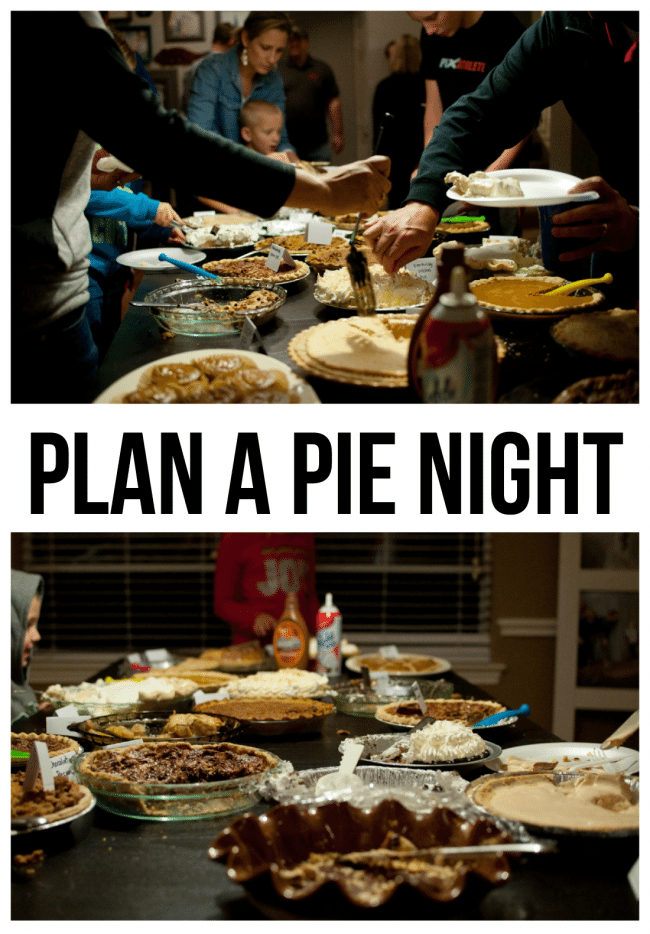 This year will be our fifth annual Pie Night and each time, it gets bigger and bigger.  Normally we have 80-90 friends in our home enjoying good company (it is so loud, but the good, happy kind of loud) and twenty five to thirty different pies.  It is one of our family's favorite traditions.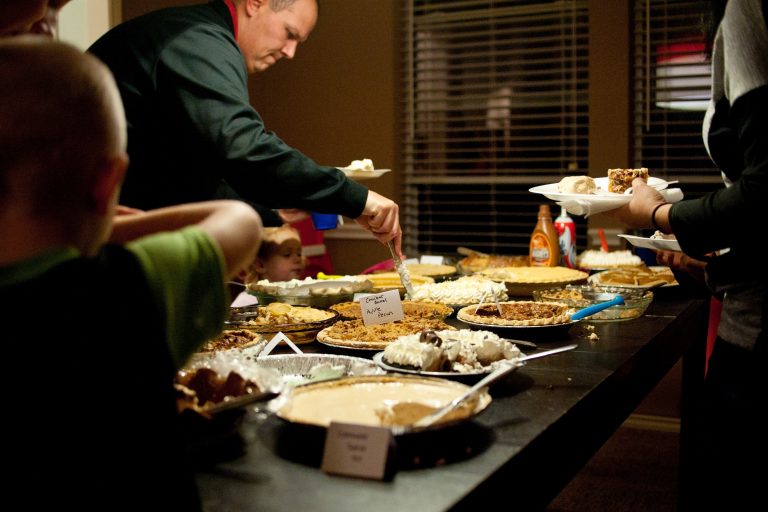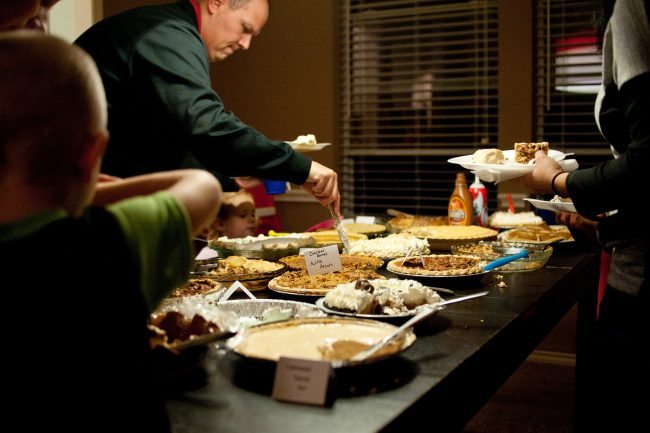 Pie Night is great because it doesn't take much prep work on my part.  I just provide the venue, paper goods and water, my husband makes a couple of pies (his famous cherry pie is always a hit), and everyone brings a pie.   The pies can be store bought or homemade, we aren't picky.   The kids run in and out of the house (we set up lights in the backyard so they can be wild out there) and the adults stand around eating and swapping stories.  It's a fantastic, low key way to kick off the holiday season.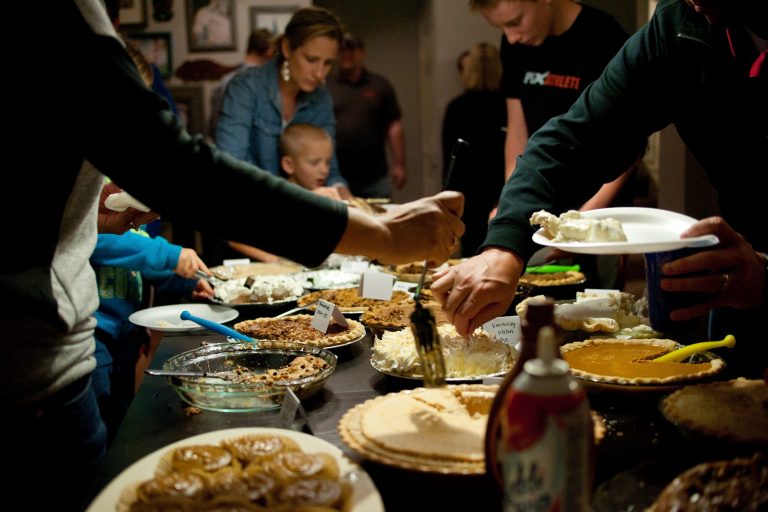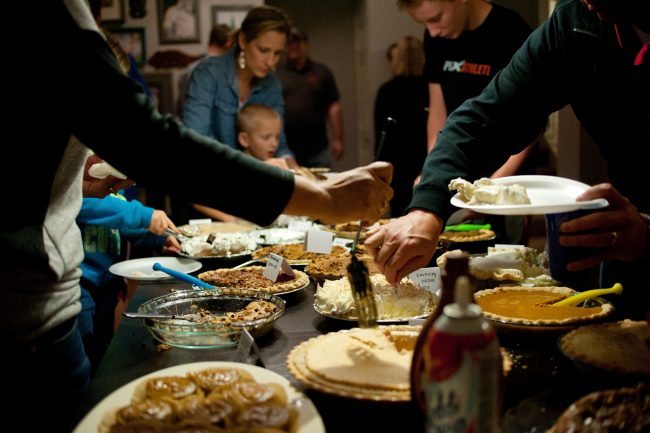 If you are interested in starting your own Pie Night tradition, here are a few easy tips to get started:
Send out an online invitation around November 1st.  This gives everyone a chance to put it on their calendar and respond to you.  Online invites are FREE! and you can often find really adorable ones that fit the theme.  I've used Purple Trail and Evite in the past, but I know there are a lot of other great companies that offer similar services.  
Feel free to start small.  Our first pie night only had about 10 or so guests, but it was still lots of fun!
Set out note cards before pie night starts so that everyone can label their pies as they come in.  No one wants to eat the mystery pie!  This helps anyone who might have an allergy (such as a nut allergy) avoid the pies they aren't able to eat.
Make sure you have lots of pie servers!  We resort to butter knives as a last resort most years, but that's definitely not ideal.
Relax.  The most difficult part is letting go of my normal issues about kids acting crazy in my house.   Somehow we have managed to get away without any major injuries or broken bones, a fact that never fails to surprise me.  At one point last year I caught the kids upstairs having a pool noodle war and shutting themselves in our toy lockers.   Ahhh!
Have fun and eat pie!  Enjoy the start to the holiday season with deliciousness and friends!

Check out some other Thanksgiving posts: