There's nothing quite like journaling, especially in a unique time. Print out these journal pages and have your kids of all ages write down their thoughts.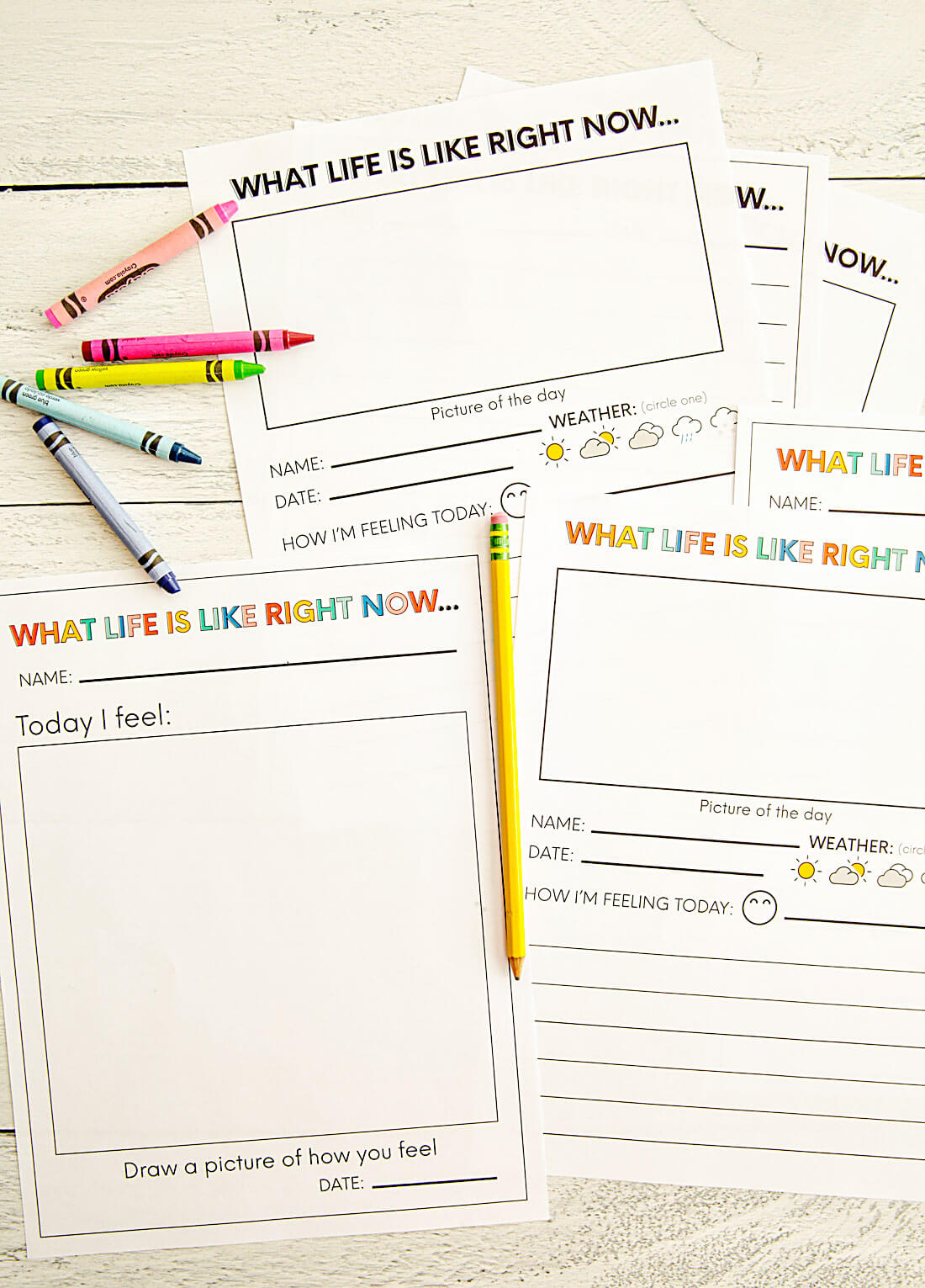 Want more ideas for what to do indoors with preschoolers? Kids? Teens?
Journal Pages
Encourage your family members to take a little bit of time and write down how they are feeling right now. You might find out some new information and things to help them work through!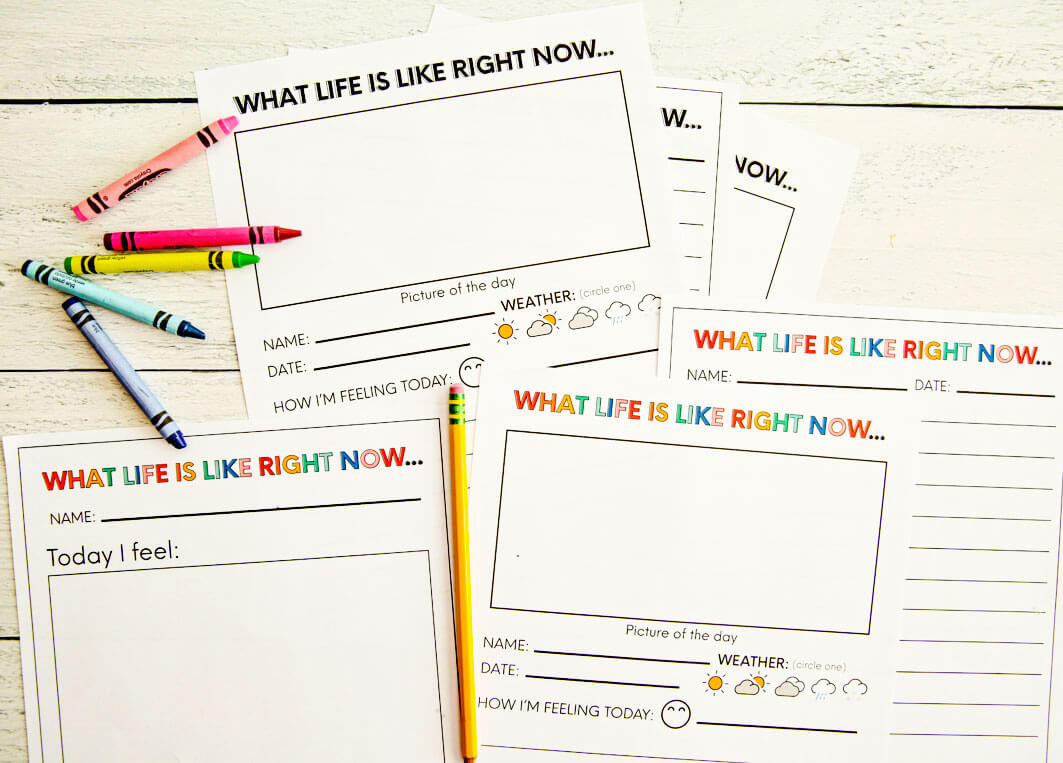 With these journal pages, I created a few different prints for a wide range of ages. There's one that's meant for a pre-schooler who is just learning to write, one for someone in elementary school and one for older kids or even adults.
Download these printable journal pages. For personal use only.
Journal Ideas
My high school English teacher told us about how she went through a really hard time in her life and her journal was her lifeline. She made journaling a requirement for every class period. She also challenged us to continue doing it, so for several years, I wrote in a journal every single day. I even took my journal on vacation with me. Those journal entries are funny to look back on now (lots of talk about cute boys!).
Spiral bound notebook – just like the good old days.
Bullet journal – there are a ton of great ideas out there! Like this one.
Binder with journal pages – print out these pages and others, hole punch them and add to a binder.
Benefits of Journaling
There are so many benefits to journaling! For some, it's therapeutic. Others might not be quite as excited to write but there are definite advantages.
Journaling helps with:
Stress relief
Record ideas and thoughts
Improve writing
Boosts your memory