Not sure what to do with your kids over next bit? I've gathered a TON of indoor activities for kids! From printables, to educational sites and games, movies and more.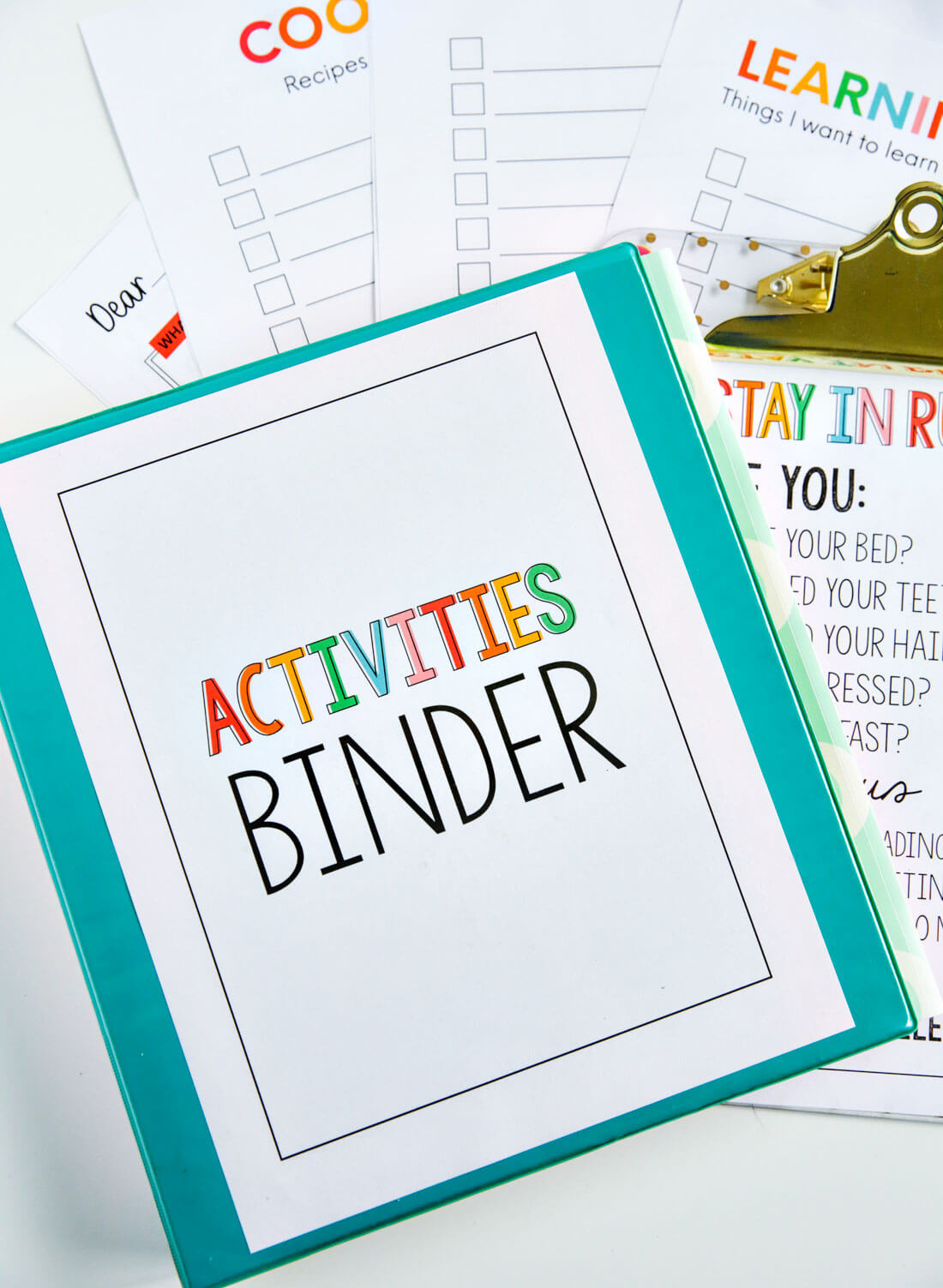 With the world pandemic COVID-19, my kids will be at home and out of school for the next month (at least). There are more and more schools closing and people asked to engage in social distancing. In my 40+ years of life, I've never experienced anything like it. As parents, this is time to set an example to our kids of positivity and calmness. However with 4 weeks at home, it can seem a bit overwhelming for parents. I've gathered all kinds of ideas to help make things a bit more manageable.
Check out my Printable Emergency Home Quarantine Checklist , Activities for Teens and Indoor Preschool Activities
Instead of spending all of the time at home to zone out on tv (although there will be time for that!), sit down with your family and decide what types of things you'd like to do. We get so caught up on the busyness of life that we feel like we don't have time to do anything. Now we do!
Make an activity binder and fill it in: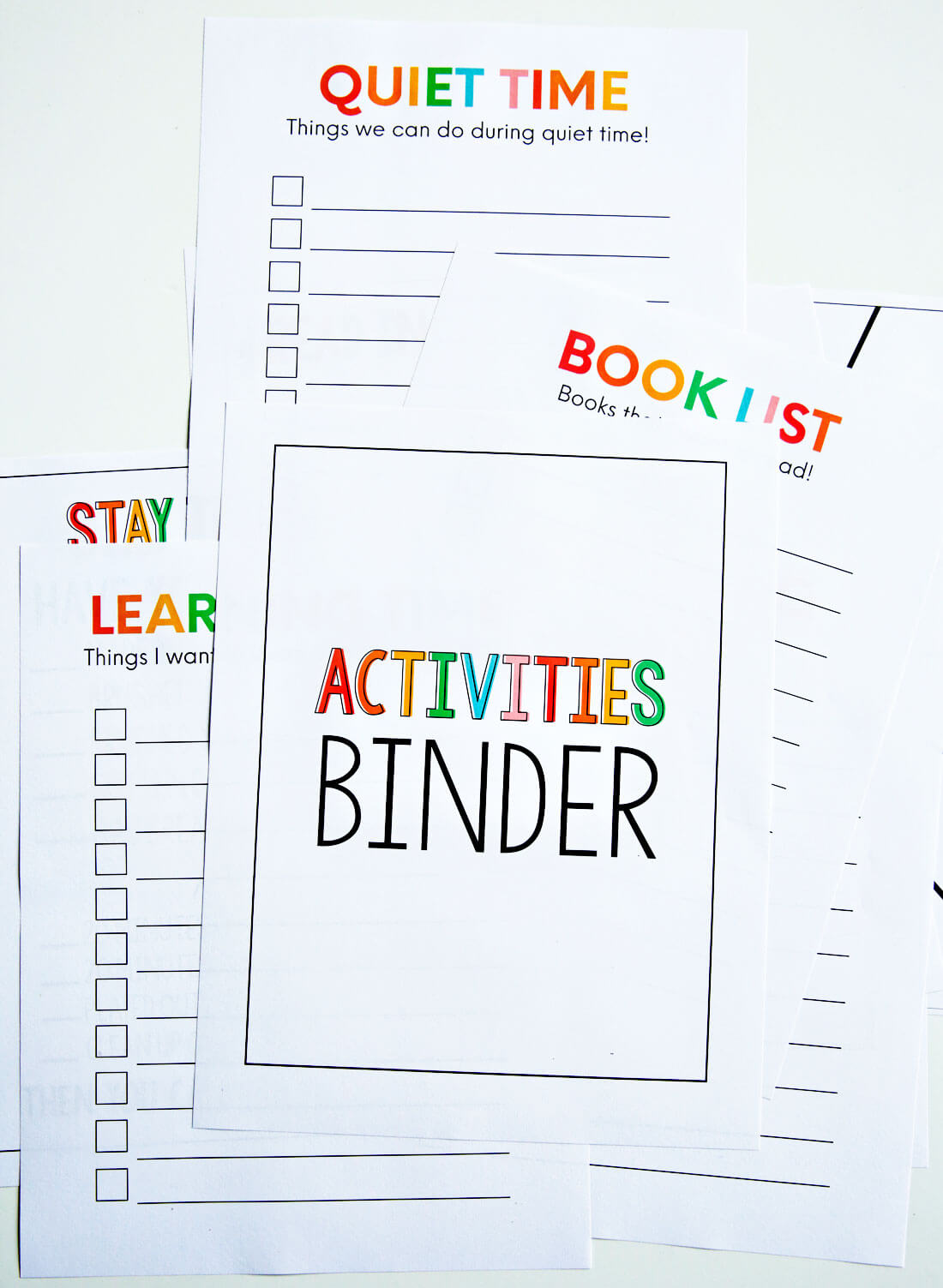 To make your own binder, consider getting these items:
Included in this activity binder:
Learning Time
Book List
Quiet Time
Cooking
RAOK's
Stay in Rules
Letter to send to family/friends
Read In Challenge Bookmarks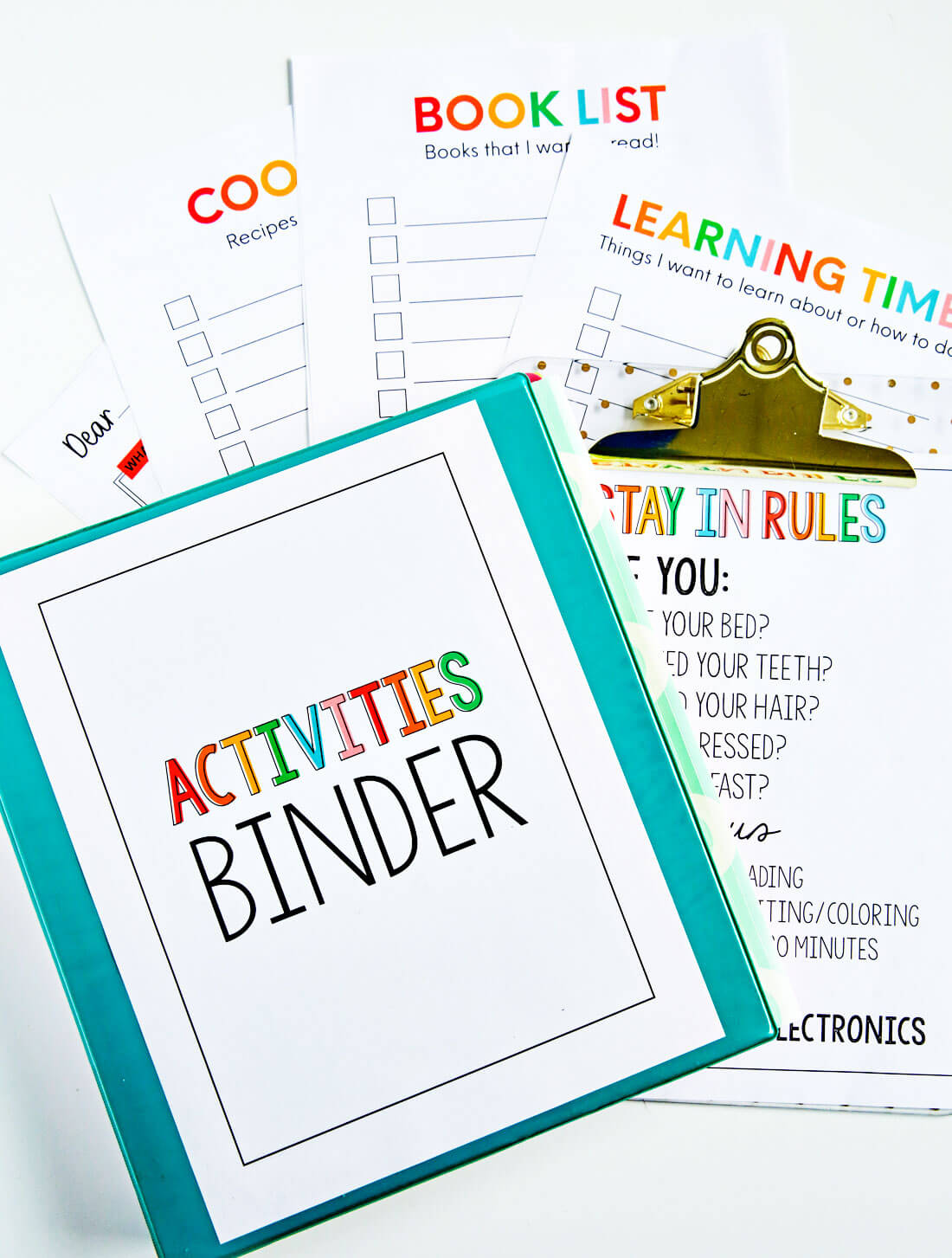 Download my free printable activity binder packet. This is for personal use only.
Add another page with my printable journal pages.
Activities for Kids at Home
To go along with the activity binder, here are tons of indoor activities for kids:
Educational Activities for Kids
Our school district has set a schedule for our kids to continue to learn over the next several weeks. Even though they won't be in a physical class, they are still expected to learn. Here are some supplemental educational ideas:
Enjoy these free online resources:
And this is a list full of free resources for school closures.
Easy Crafts for Kids
Use the activities binder and add some fun and easy crafts for kids. Try these out:
Ready to give it a go? Let's do this!