Help ring in the new year with these fun printables. There are six different BINGO sheets to use for this New Year's Eve!
The new year is upon us and it's time to celebrate! Do you have plans for New Year's Eve?  We've got some low key plans that I'm so looking forward to.  I've got some cute updated printable New Year's Eve BINGO sheets to share in case you will be with your kids for the night.  Or even if you won't be with them, you can still print these out and let them use them!
There's a whole set of them to be printed out.  You can watch shows on tv to fill in your BINGO cards or you can throw a party… or you can do whatever you want.  The sky is the limit. 
BINGO Sheets
I have been making these BINGO sheets for years.  I always look forward to pictures and people tagging me gathered with their kids using these printables.  It's so much fun! I love knowing that around the world, we're all bringing in the new year together.  (even if I typically fall asleep before midnight…. shhhhh….) 
Every year I make a year in review for kids and a year in review for adults too! They are so much fun to fill out.  I love seeing what the kids put because they always make me laugh.  If you have a party to go to, you should bring this bottle tag.   Or you could even give a gift card!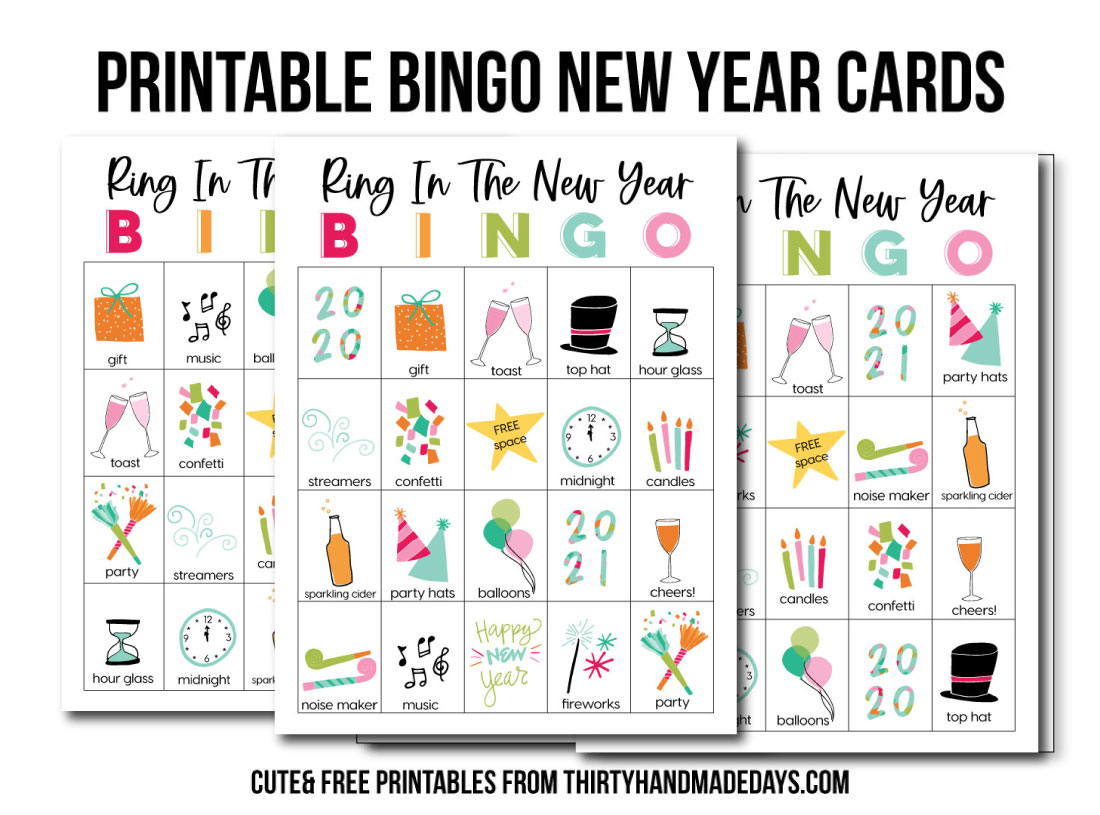 To get these BINGO sheets, subscribe to my newsletter below:

You will receive an email with the download.
*Note: You can use these BINGO cards to watch a NYE show or you canprint one extra sheet and cut it up to pull from and play BINGO in the typical way.