Help maintain expectations with this cute printable summer rule sheet. It's colorful and editable!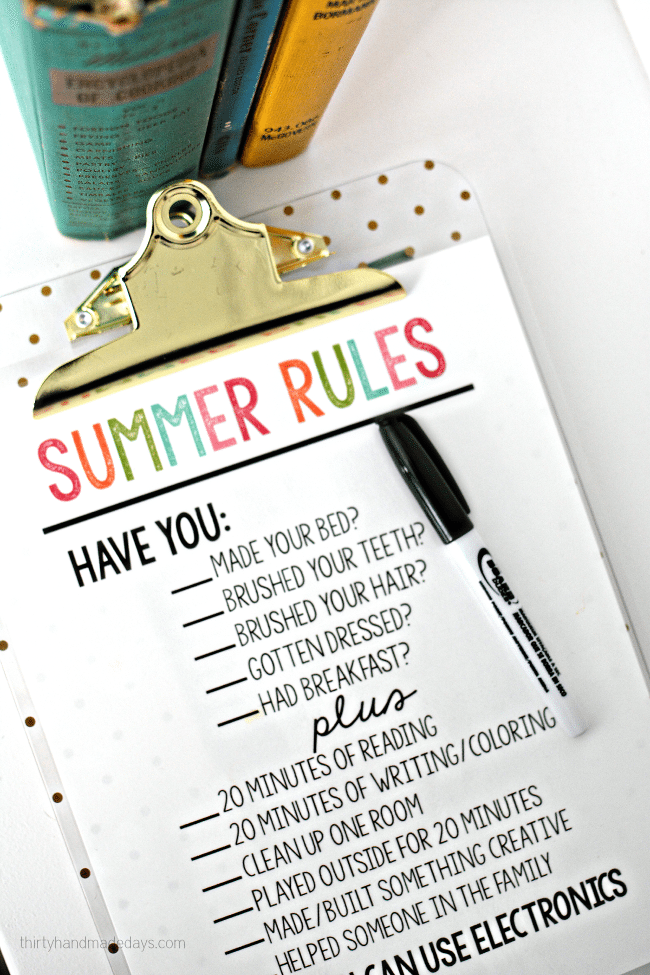 Last week schools started getting out in our area.  My two oldest are officially on summer break while my youngest still has a few days left.  As much as I am excited to have a more lax schedule and sleep in, summer always scares me a bit for that exact reason.  We do much better with predictability.  Here's my solution to that — this printable summer rules sheet.
Summer Rules
While on Facebook I saw a post and knew that I had to design my own version.  I love the idea of having expectations every day.  I also love the idea of not having to say the same thing 1392038382380 times because my kids will know what I expect since it's all spelled out for them.
If you like this post, you'll like these too:
And grab this SUMMER BUNDLE!!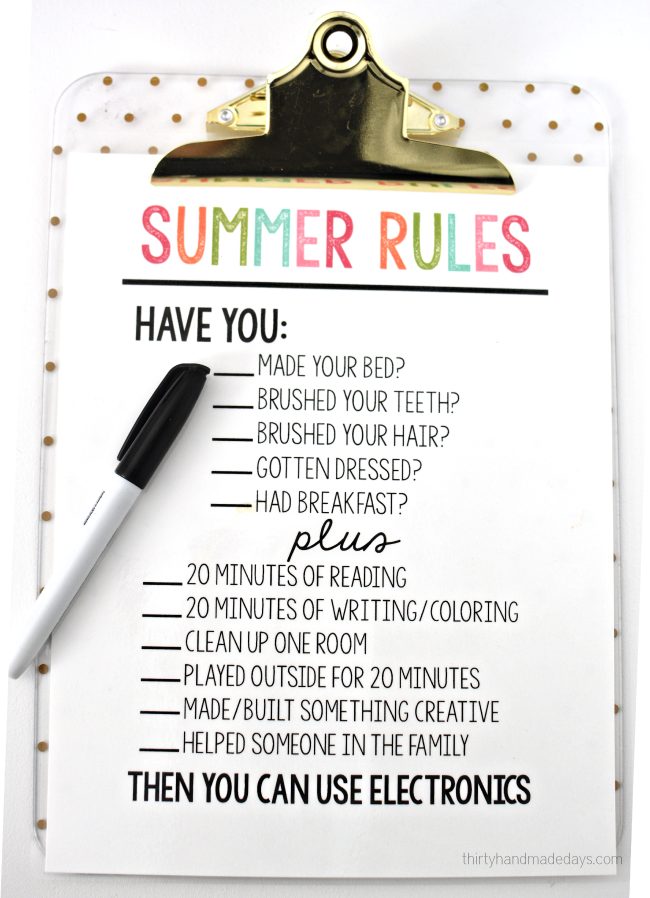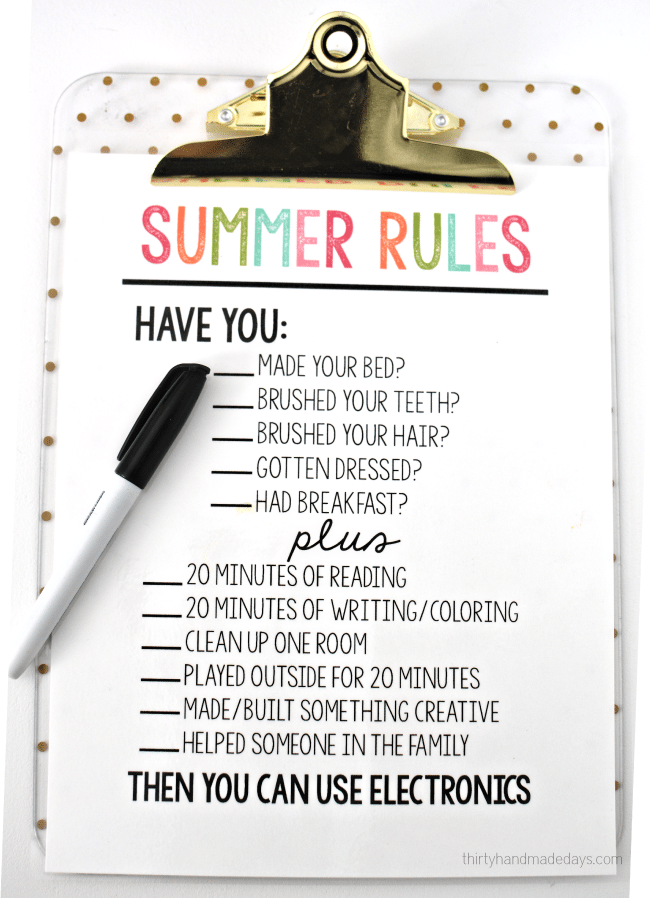 My kids (like most kids today) LOVE being on the computer, iPad, phone, tv, etc.  It can be hard to steer them away from electronics.  But I really don't want them to spend their whole summer glued to a screen.  This simple list will ensure that they are getting things done and earning time with their gadgets.  I know each family has to do what they feel comfortable with.  I've talked about kids and the internet in the past.  Figure out what works best for your family and go with it.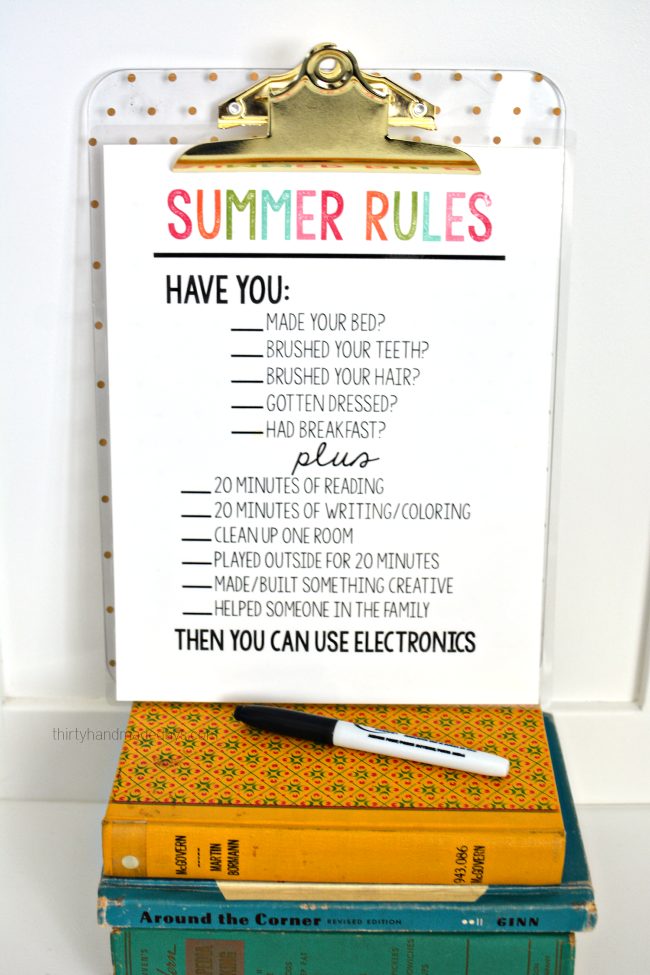 After I designed the printable, I whipped out my laminator.  Because I love my laminator.  I look for any reason to laminate something.  The awesome thing about laminating these summer rules is that my kids can use it as a checklist.  They can use a dry erase marker and wipe it clean every day.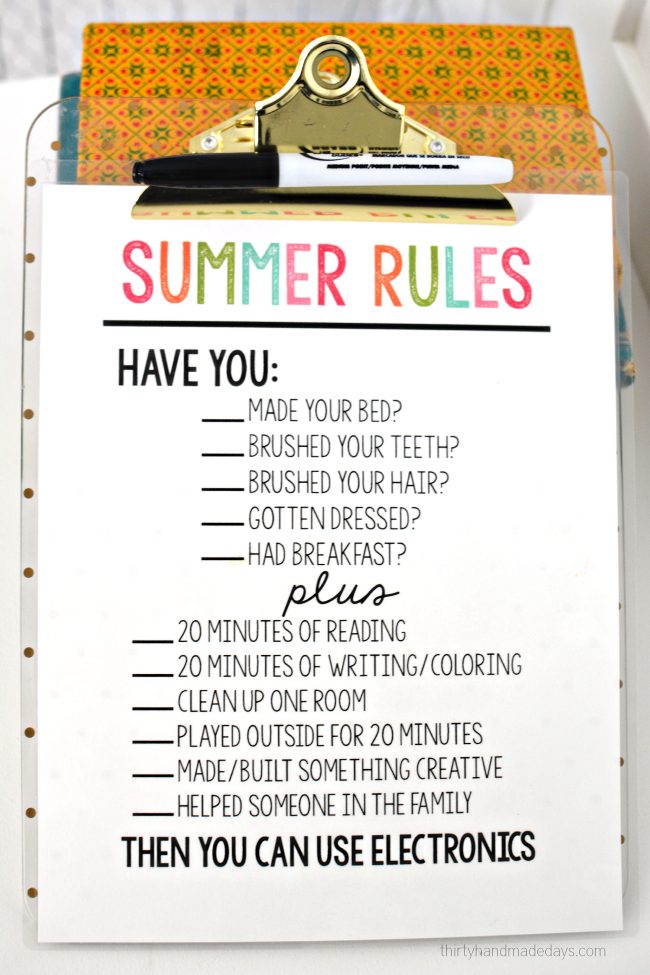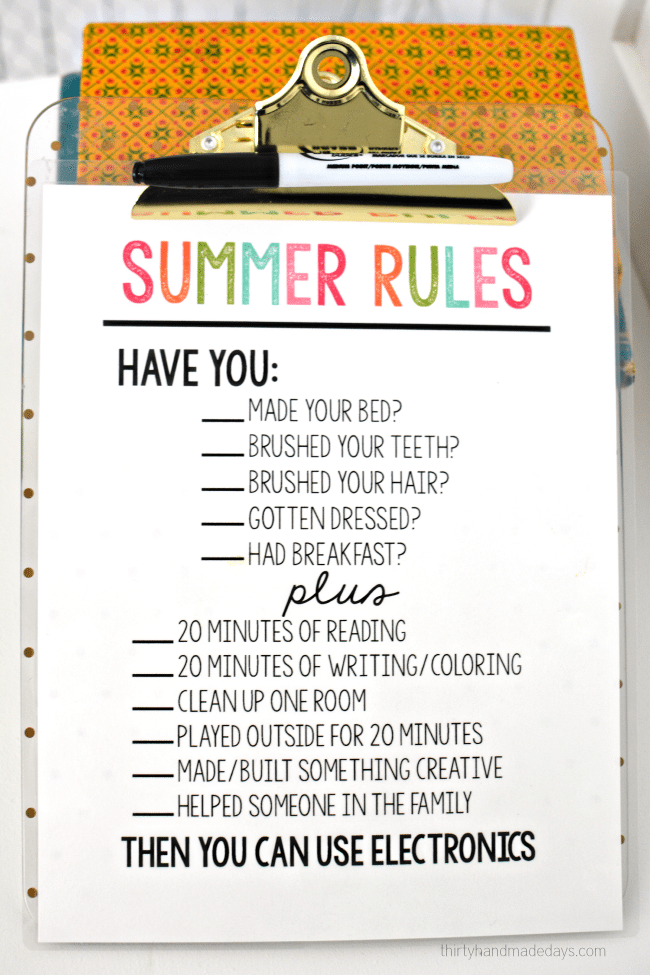 I'm sure in the beginning there will be a little hesitance and some whining.  There usually is.  Either that or excitement for a new program to try.  But, as with anything related to parenting, the key is consistency.  I know, sometimes it's no fun… but it's worth it.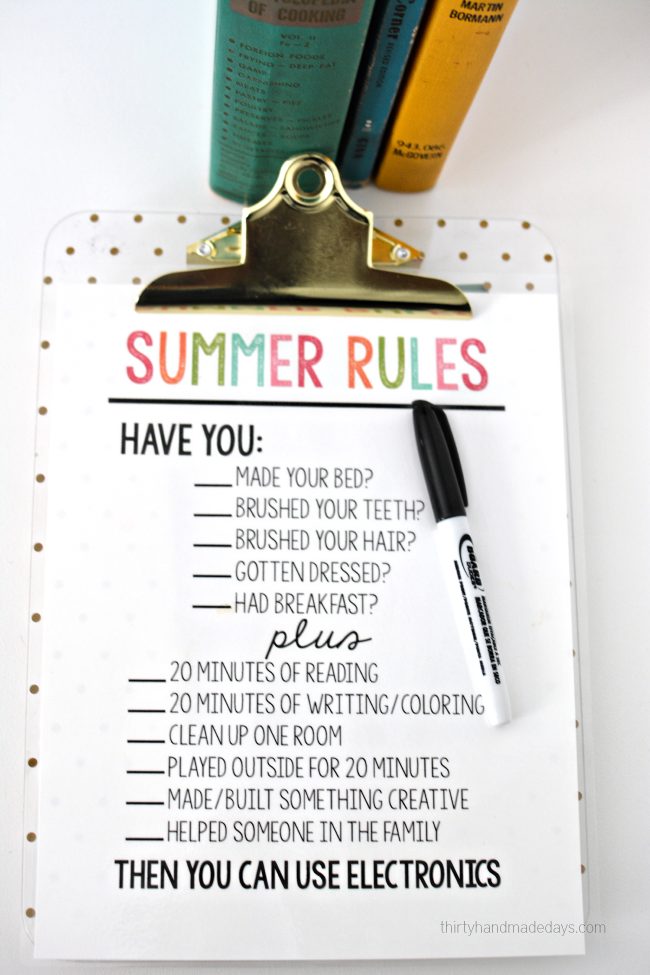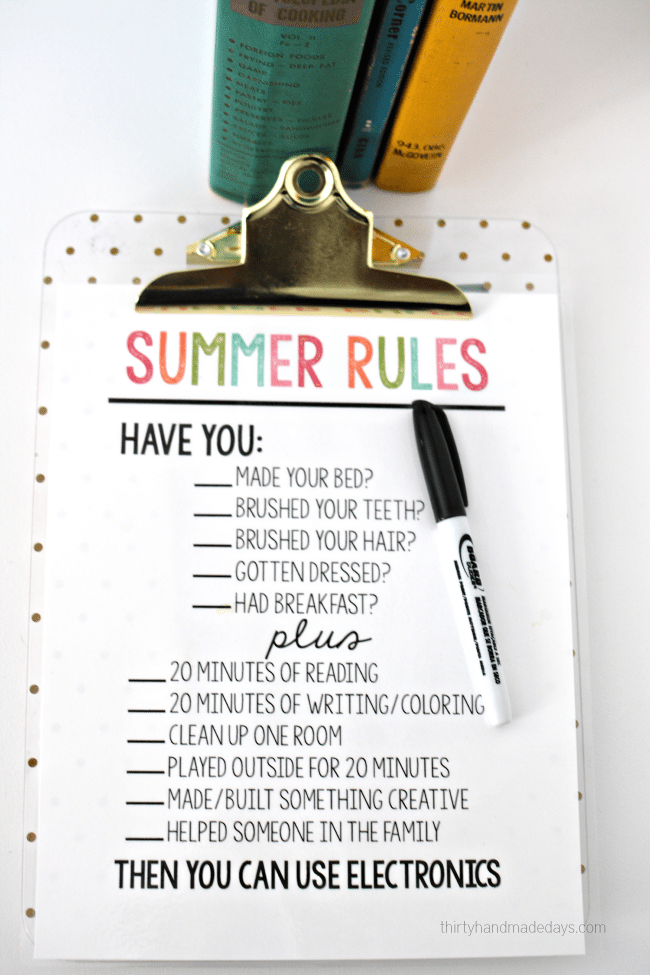 I'm sharing my filled in version and a blank version if you'd like to fill yours in with things that apply better to your family.  As always, these printables are for personal use and 30days subscribers only.  Thank you!

Summer Ideas
Check out some of my other summer printable ideas: