A new take on a summer bucket list – play BINGO with your family and fill it out as you go along!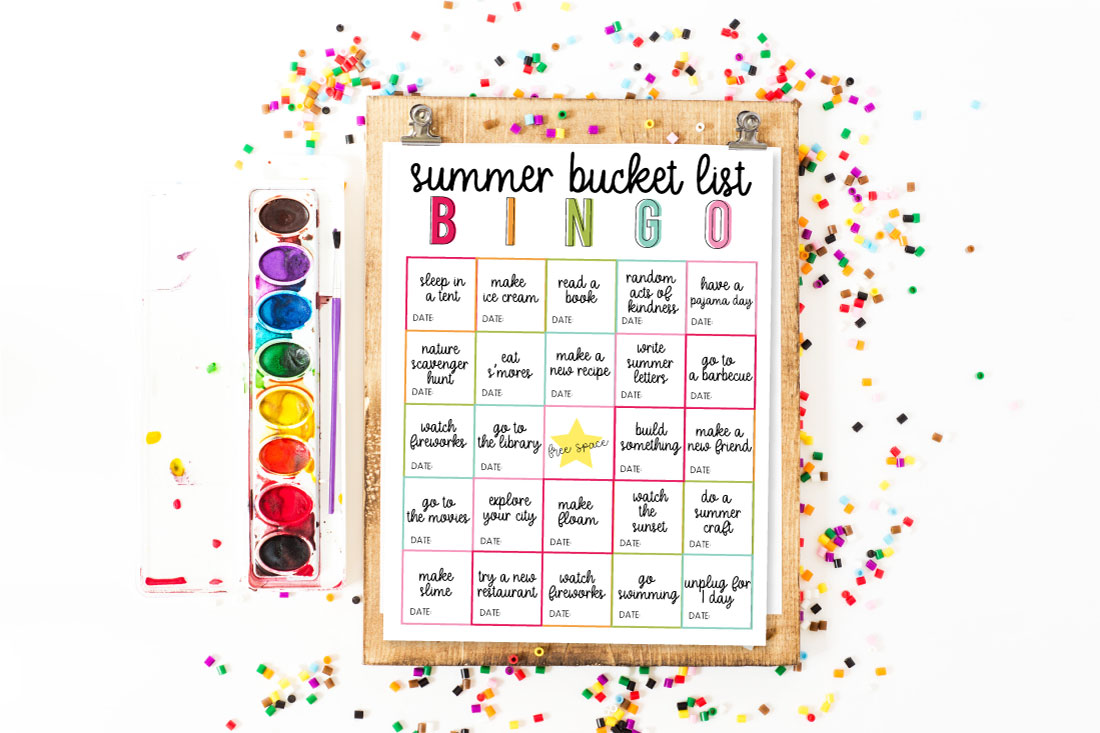 The last few weeks of school are crazy! We have so many meetings, performances, awards, parties and more. I think they do this so that we're more than ready for the long summer days by the time kids get out of school. We can't wait to hang out, sleep in and explore.
Summer Bucket List
But part way through summer, the "I'm bored" whining is guaranteed. I have tons of ideas to use here on 30days and thought it'd be fun to make a printable to go along with all of those summer bucket list ideas.
Get an editable version of this printable as a part of my Summer Bundle!

If you like this post, you'll like these too:
Summer Bucket List Ideas
The idea with this BINGO sheet is to write in the date that it was completed and cross out the square as you do the activity. I have a filled in one that I created and a blank one if you'd rather come up with your own ideas.
You can do something fun once you get a row done, black out the whole page, etc. What you do with your kids is completely up to you. Because you'll already be doing all of these activities, it can be as simple as go get ice cream or as big as taking a road trip.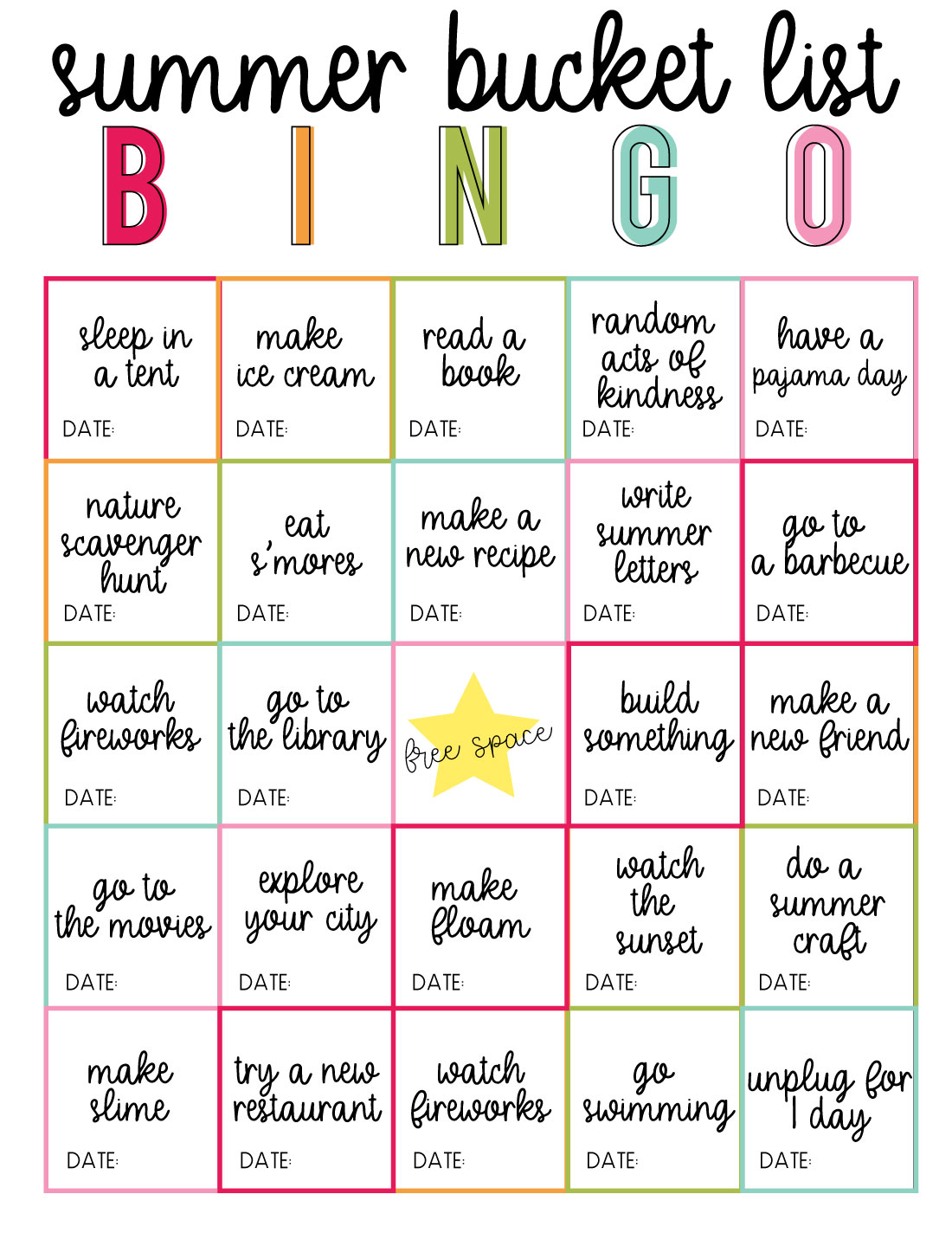 Download this Summer Bucket List BINGO Sheet! Here is a Summer Bucket List BINGO blank version too.
For personal use only.