School's out for summer! What better way to kick it off then with a summer bucket list?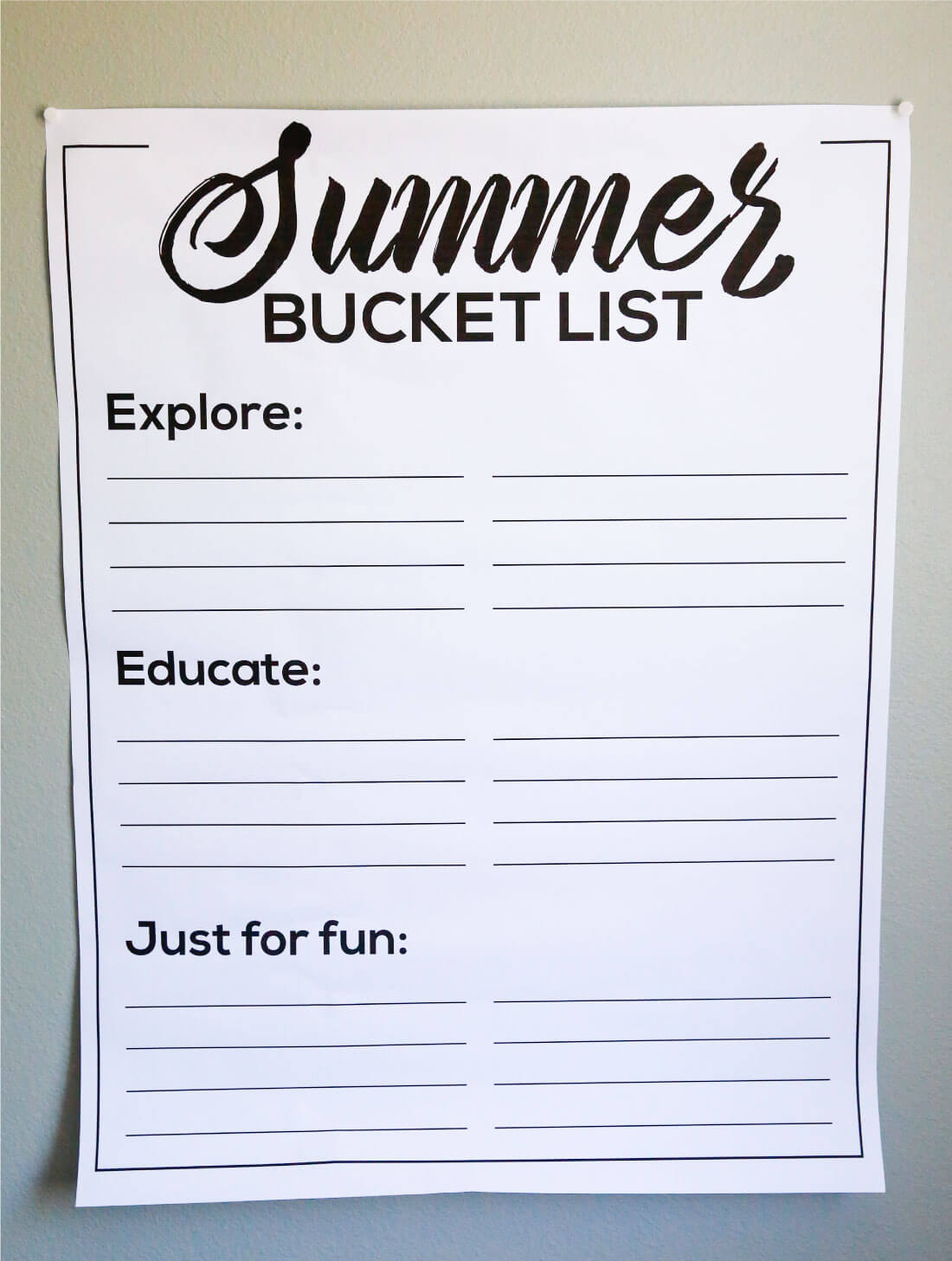 I'm back at it over on Build Design Live with this fun idea.  I know there have been about a million different versions of this but I designed mine in Adobe Illustrator and had it printed as an engineer print.   It's easy peasy.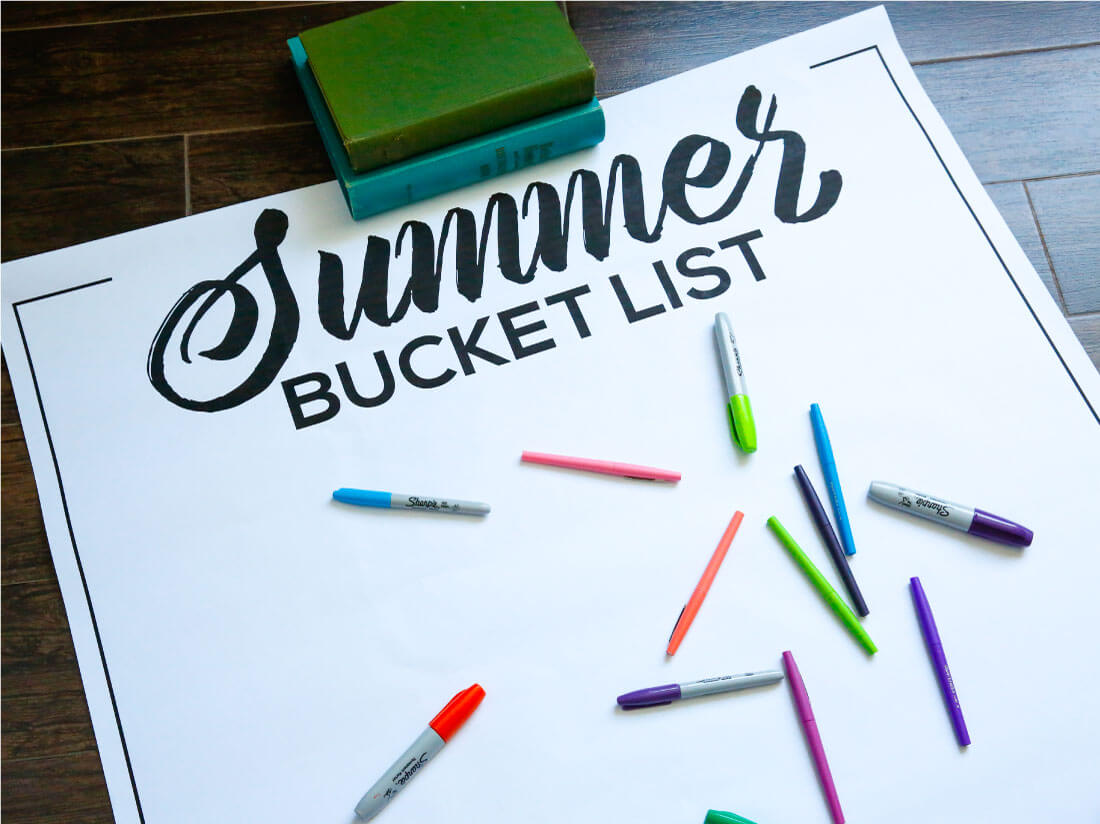 Drew loved that I let him put things on our summer bucket list that I normally am telling him we can't do or don't have time for.  He can't wait to check each thing off.  
——–>>>>Make sure to visit the Summer Bucket List post to download the printables.
To make summer even more fun, try these ideas: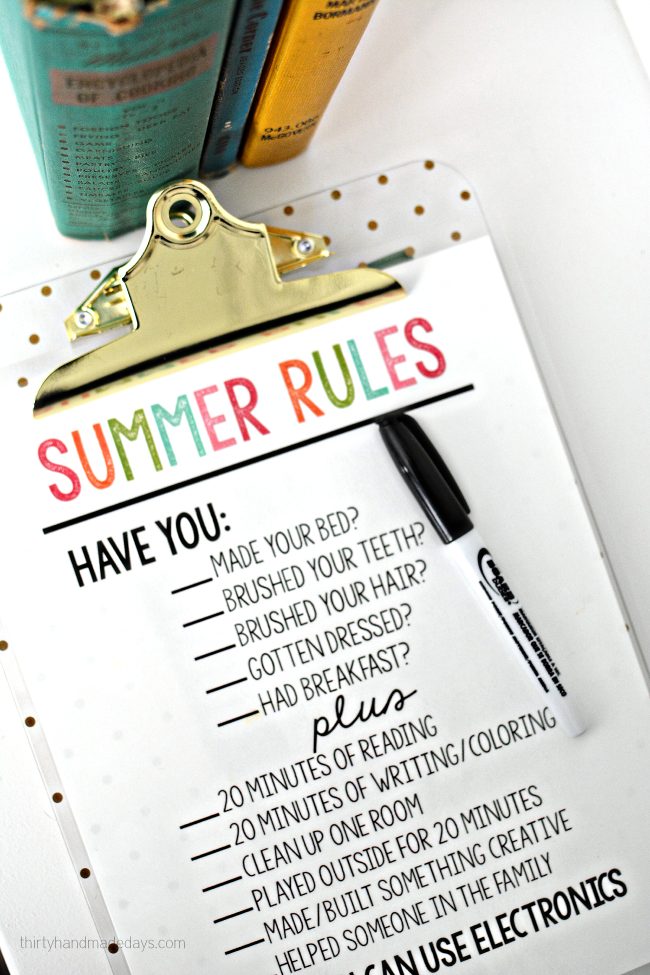 Summer Reading Challenge Bookmarks