What better way to kick it off then with a summer bucket list? With an editable checklist, you and your family can have a bunch of fun together!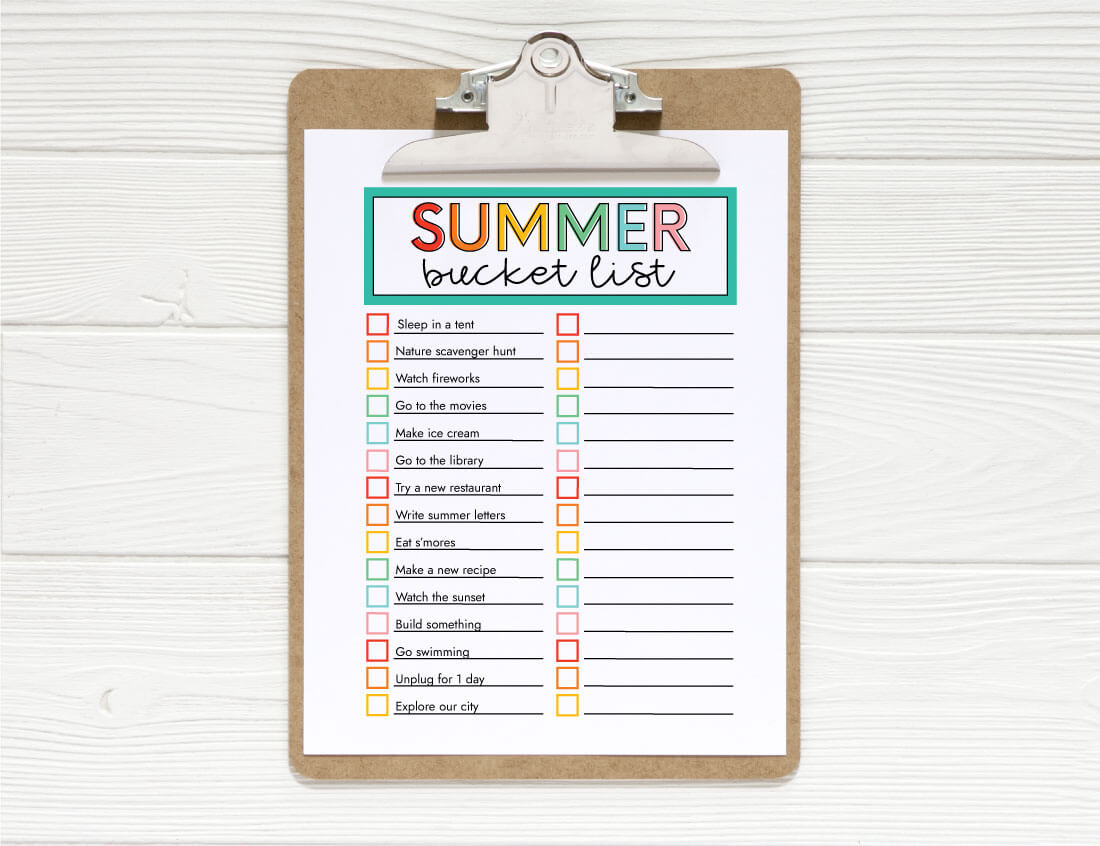 Summer Bucket List
There are lots of different opinions about how summer should go. Some people think kids should sleep in, relax and do whatever they want. Others think that they should be on a set schedule and keep a routine. We fall somewhere in the middle – see printable summer rules. Some structure, some relaxation is the balance I try to keep.
If you like this idea but want a different variation, check out this BINGO version.
Looking for a fun summer packet? Everything is all together in my summer bundle –


Summer Bucket List Ideas
My site is full of all kinds of ideas that can be done in the summer but here are some of my favorites:
Craft Ideas for Kids
Are your kids into crafts? Here are a few ideas that they can tackle throughout the summer:
Download this printable. For personal use only.