Instead of sitting around being connected to electronics, why not get your kids involved in a summer reading challenge? With these cute printable bookmarks, you can easily track their progress.

Get an editable version of my Summer Bundle!

I talk a lot about reading here on my site. It's something that I love and that I hope to pass onto my kids – the love of reading. My daughter already loves getting lost in a book like her mom. My youngest? Not as much. I'm hoping this is the summer that we turn that around!
This is a super simple idea sort of based around my summer punch cards. Most kids like having visual cues and these summer reading challenge bookmarks are perfect for that. They can easily track how many books they've read using a bookmark.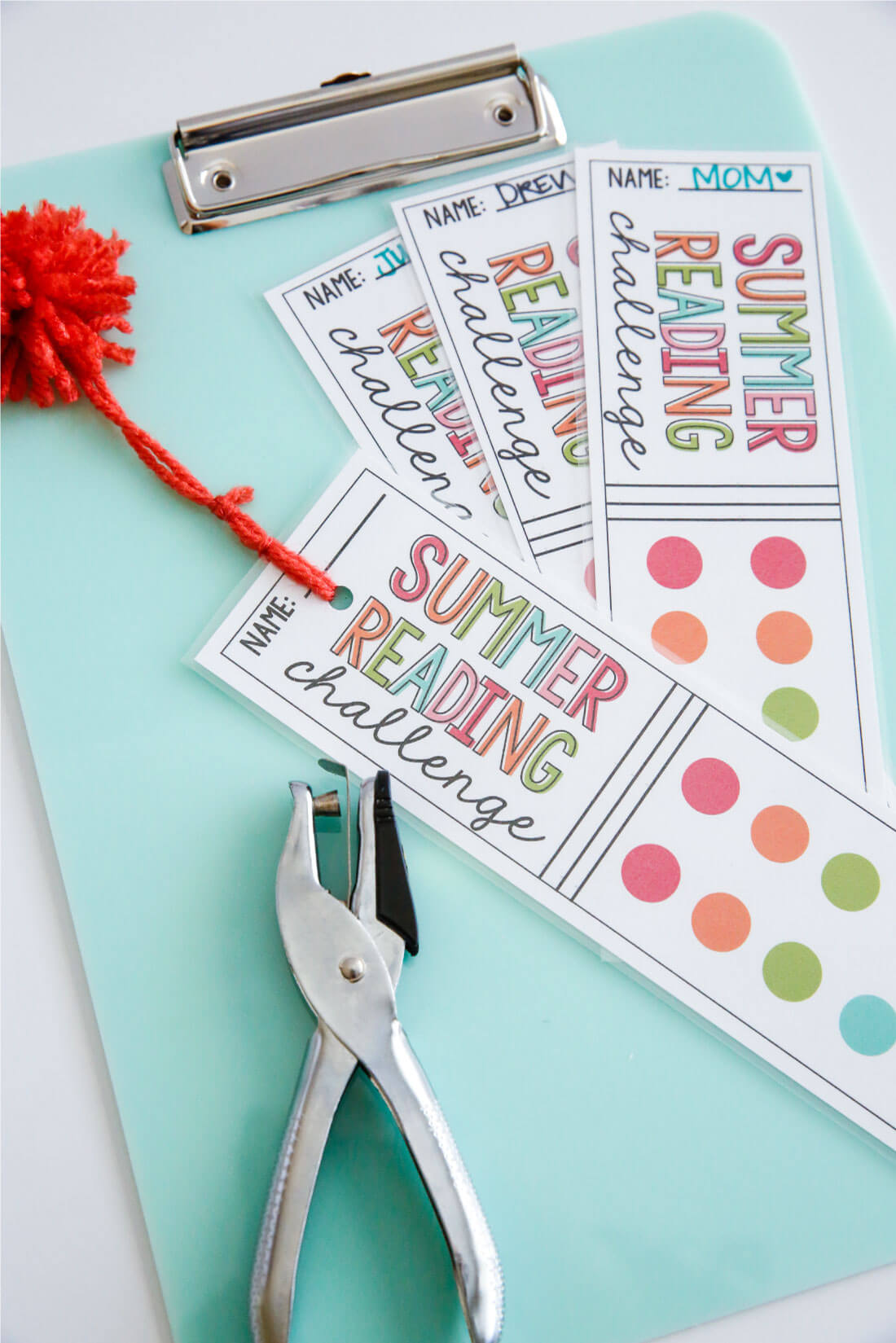 Here's what you'll need to make them:
bookmark printable (below)
cardstock
hole punch
laminator (optional)
yarn for pom poms (optional)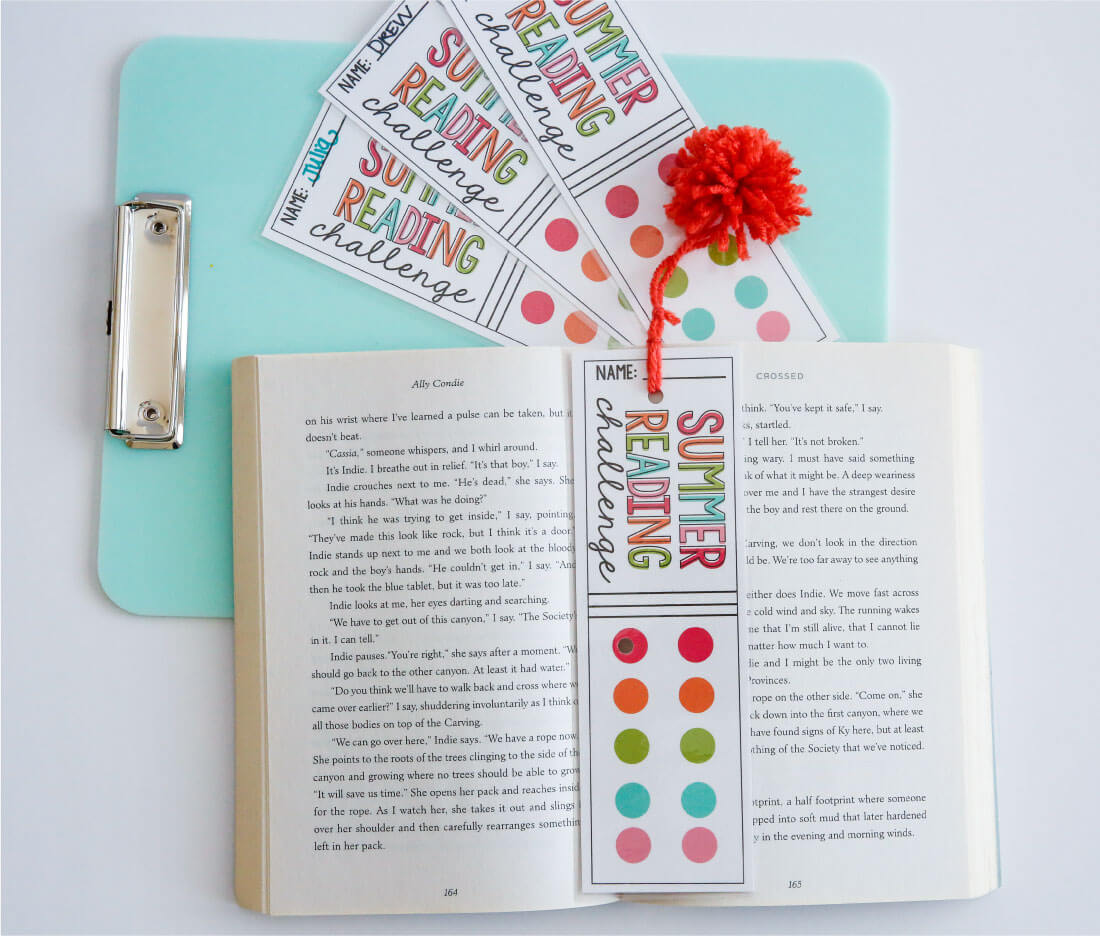 Simply download the printable and print it out. You can then run it through the laminator if you feel like it! I am obsessed with my laminator. I want to laminate all of the things. You can then add a pom pom to the end of the bookmark by using this easy peasy tutorial for making your own pom poms. Or some pretty ribbon. Or nothing at all if you want to leave it alone.
You will then punch out one of the colored circles for every book that your child reads. You can have them work towards something – an activity, a toy, etc – if you want to encourage (aka bribe) your kids even more.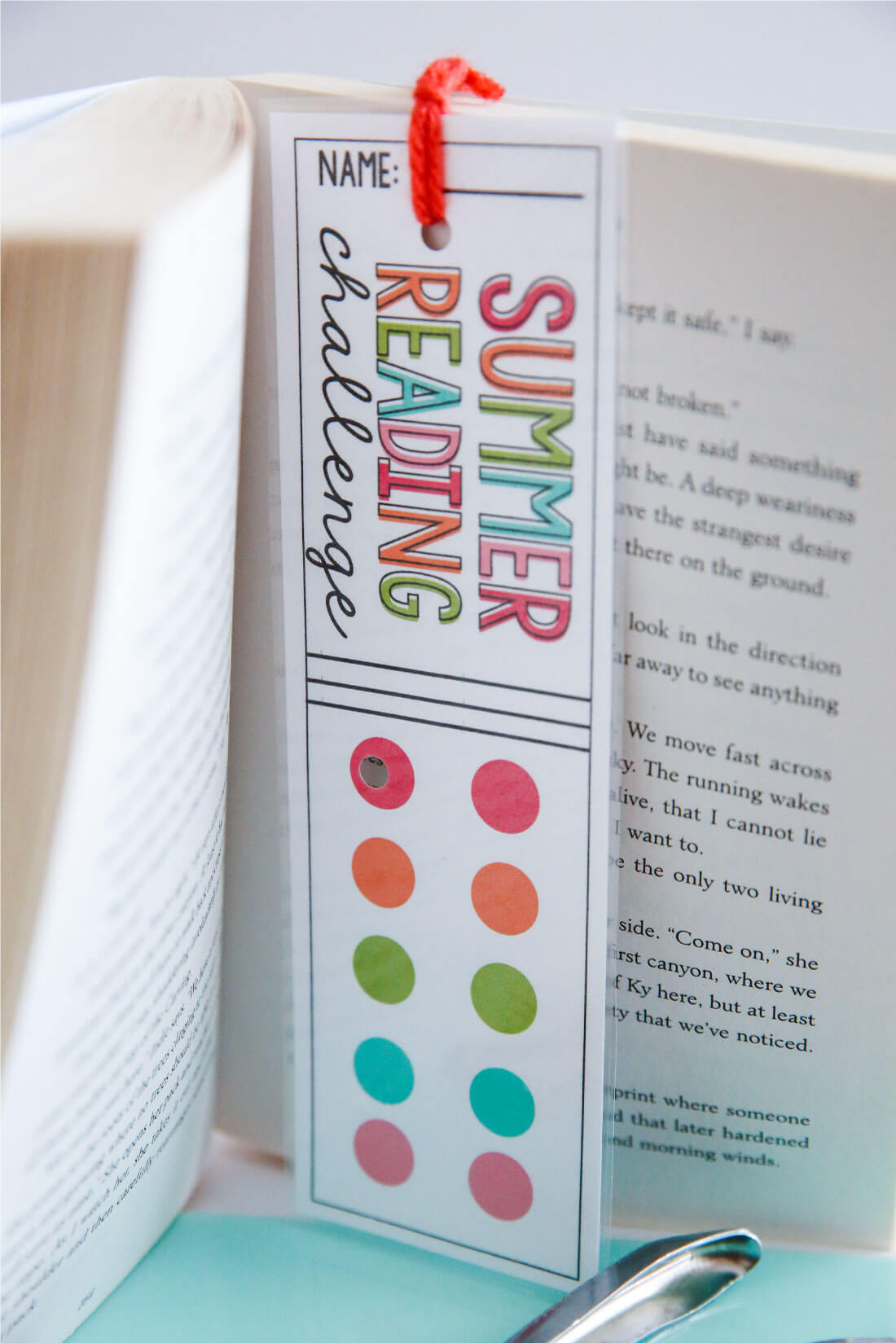 Download the Summer Reading Challenge Bookmarks below:
Please note: The download should happen right away, but in case it doesn't you'll receive an email from me in a few minutes with the bookmarks. Make sure you check your spam or promtional folders if you don't see it in your email right away.
Some other suggestions for the summer:
And specific to reading: