I'm feeling way on top of my game when I have my weekly meal planner all filled in and ready to go.  In case you want to earn rock star status, I'm sharing my printable with you!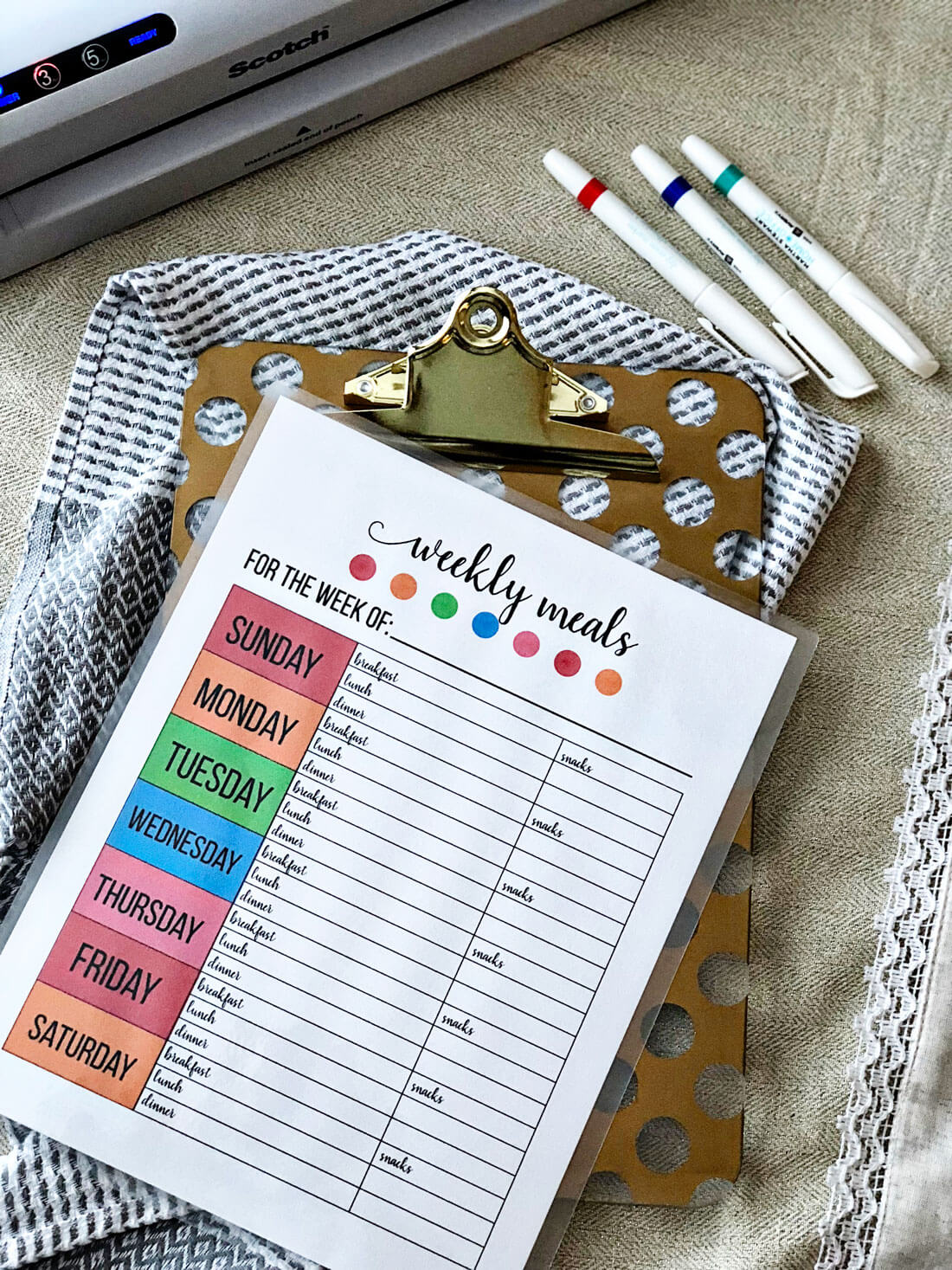 Since I started Weight Watchers, the thing that has helped me the most is to plan ahead.  You know the quote "If you fail to plan, you are planning to fail" from Benjamin Franklin?  That is everything.  Not having a plan makes it really hard to be successful on this Weight Watchers journey.  But even if you aren't doing something like that, having a weekly meal plan is so helpful.
I've shared a few different options in the past but wanted one that had the whole week, with all the meals and snacks in one place.  You can check out my meal planning template, weekly meal planner template, use my printable health and fitness binder , or my meal prep post that has TONS of info on it including a monthly planner.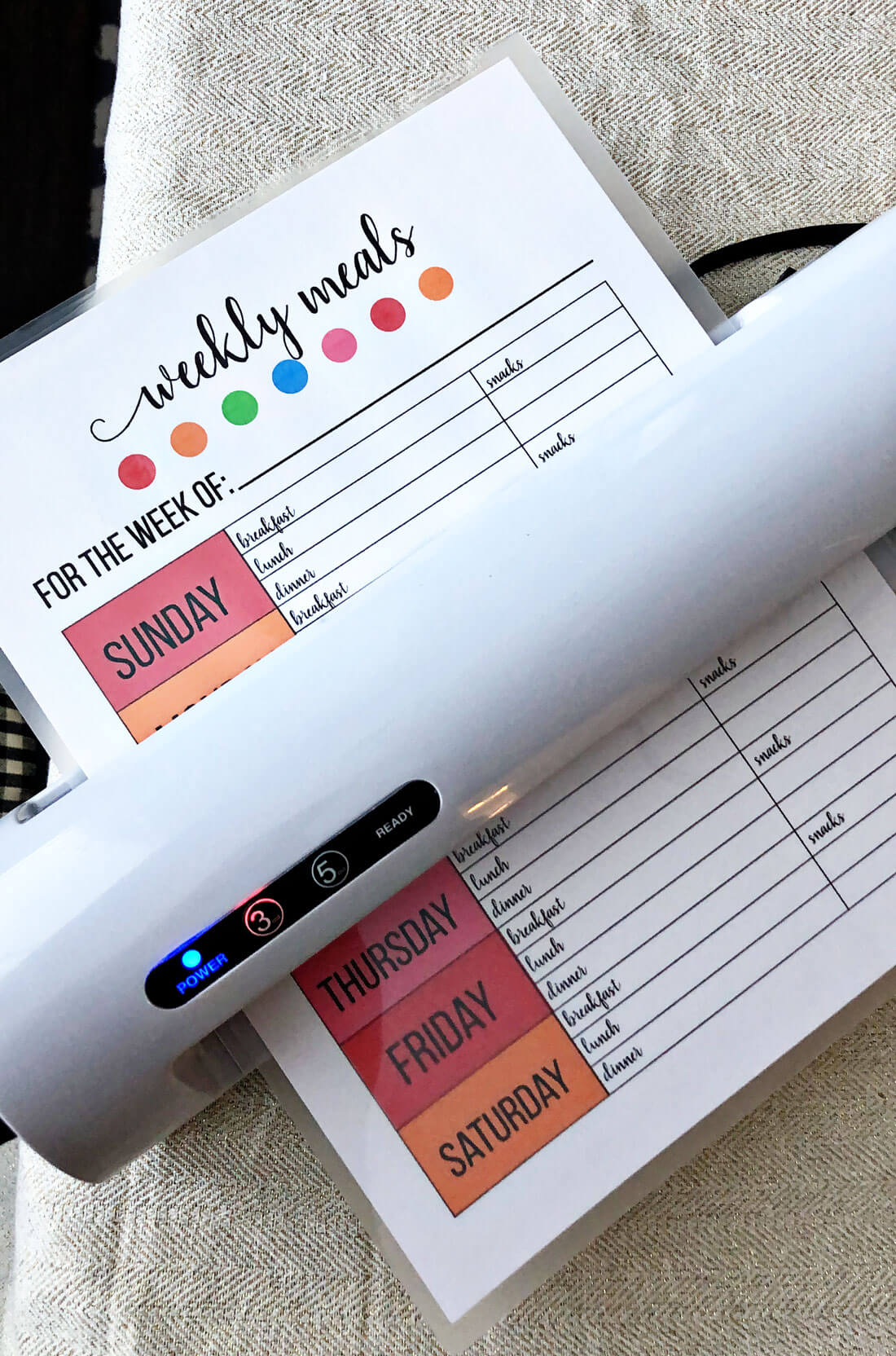 Of course this wouldn't be complete without pulling out my laminator.  You know how much I love it right? You can read all about why I'm obsessed with my laminator.  This is the one I have and love! After I ran it through the laminator, I used a dry erase pens to fill it all in.  I even put the Smart Points on the weekly meal planner so that I could make sure I was staying within my allotted Weight Watchers points.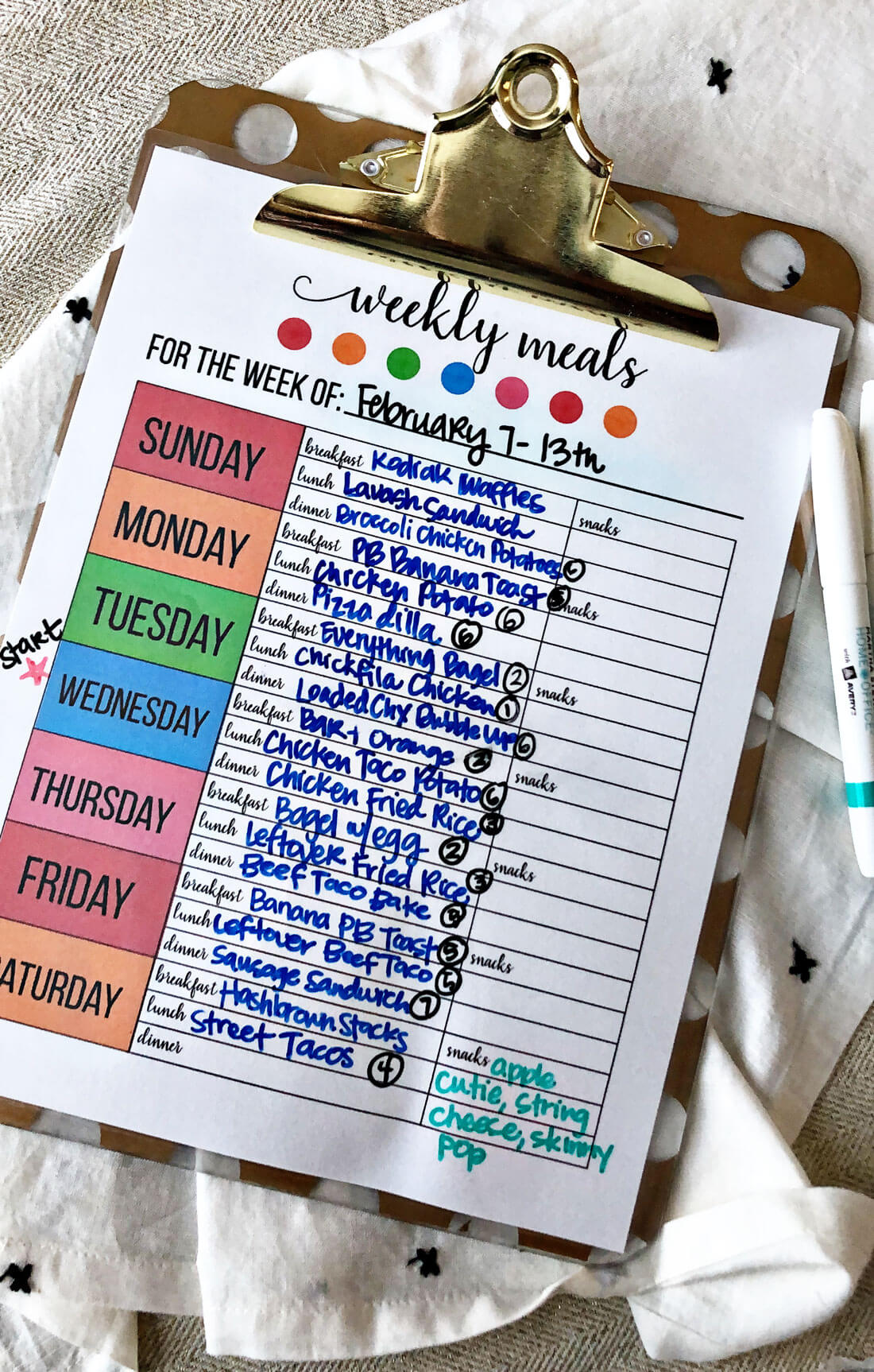 Download this Weekly Meal Planner printable.  For personal use only.