Help the grandparents feel extra loved by celebrating Grandparents Day with these cute fill in the blanks!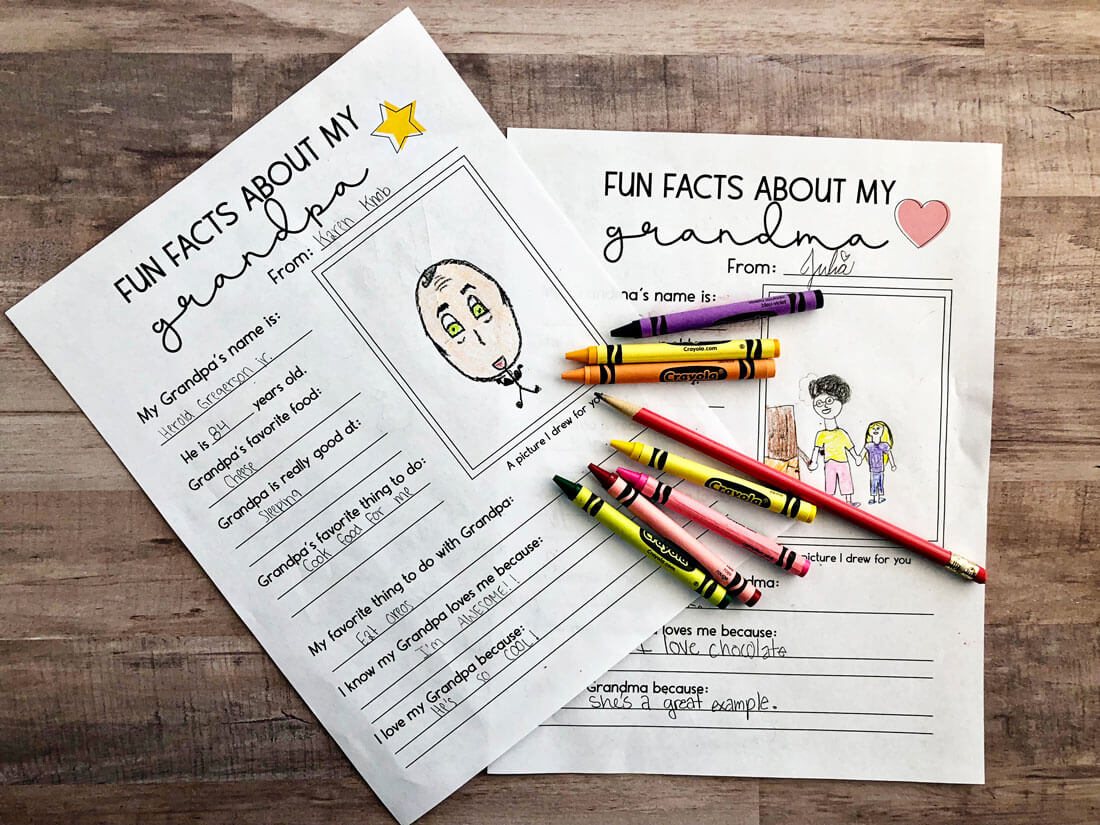 Grandparents Day
I didn't really know that Grandparent's Day was a celebrated holiday until well after my kids were born.  The truth is that I haven't been the most consistent with this holiday but I know how important grandparents are so I'm vowing to do better.  I created some easy to fill in printables to print out.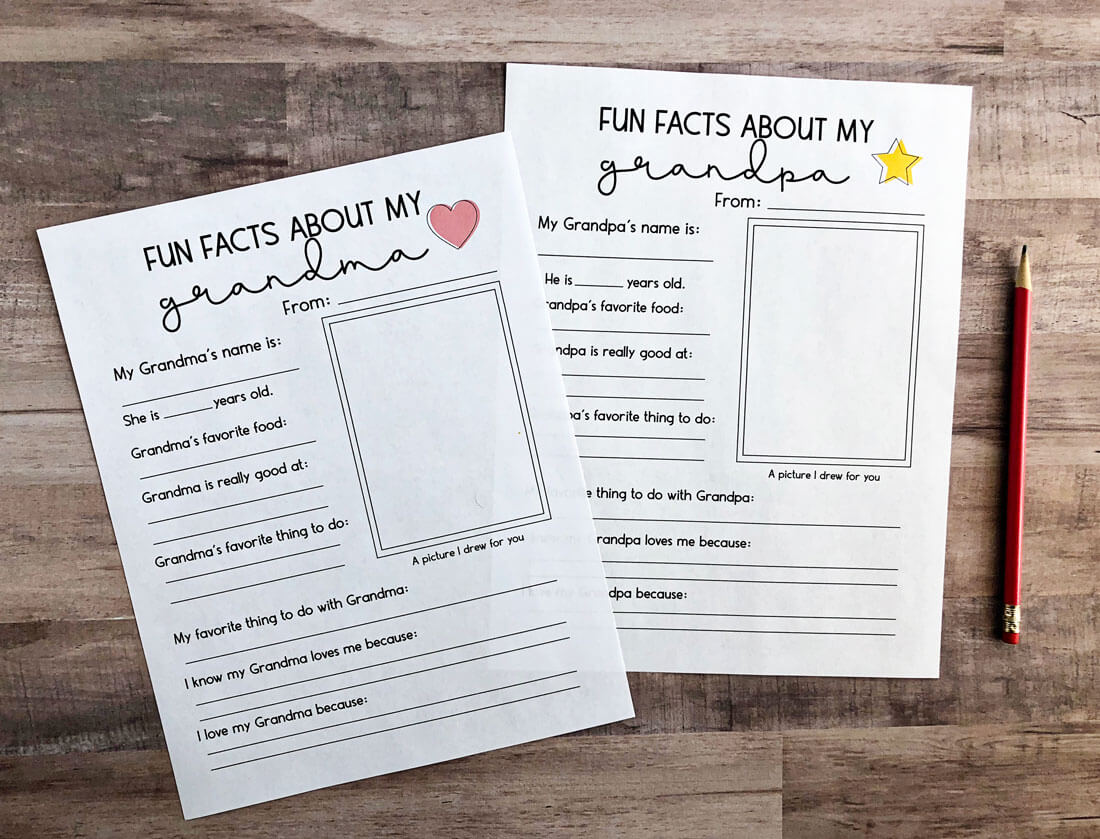 My kids are lucky to have both of their grandmas involved in their lives.  Sadly both grandpas passed away, but they have good memories with them too.
If you like this post, you'll like these too:
When is Grandparents Day?
Grandparents Day is celebrated the first Sunday after Labor Day in the United States.  It was started in the 1970's by Marian McQuade who was passionate about honoring senior citizens.  Although it might not be as popular a holiday as some of the more traditional ones, I'm sure any grandparents would be thrilled to be thought of.
Did you know that there's even a flower and song to celebrate this holiday? The flower is the forget-me-not and the song is "A Song for Grandma and Grandpa" by Johnny Prill. How appropriate!
The next few years this special day will fall on: Sunday September 9, 2018, Sunday September 8, 2019 and Sunday, September 20, 2020.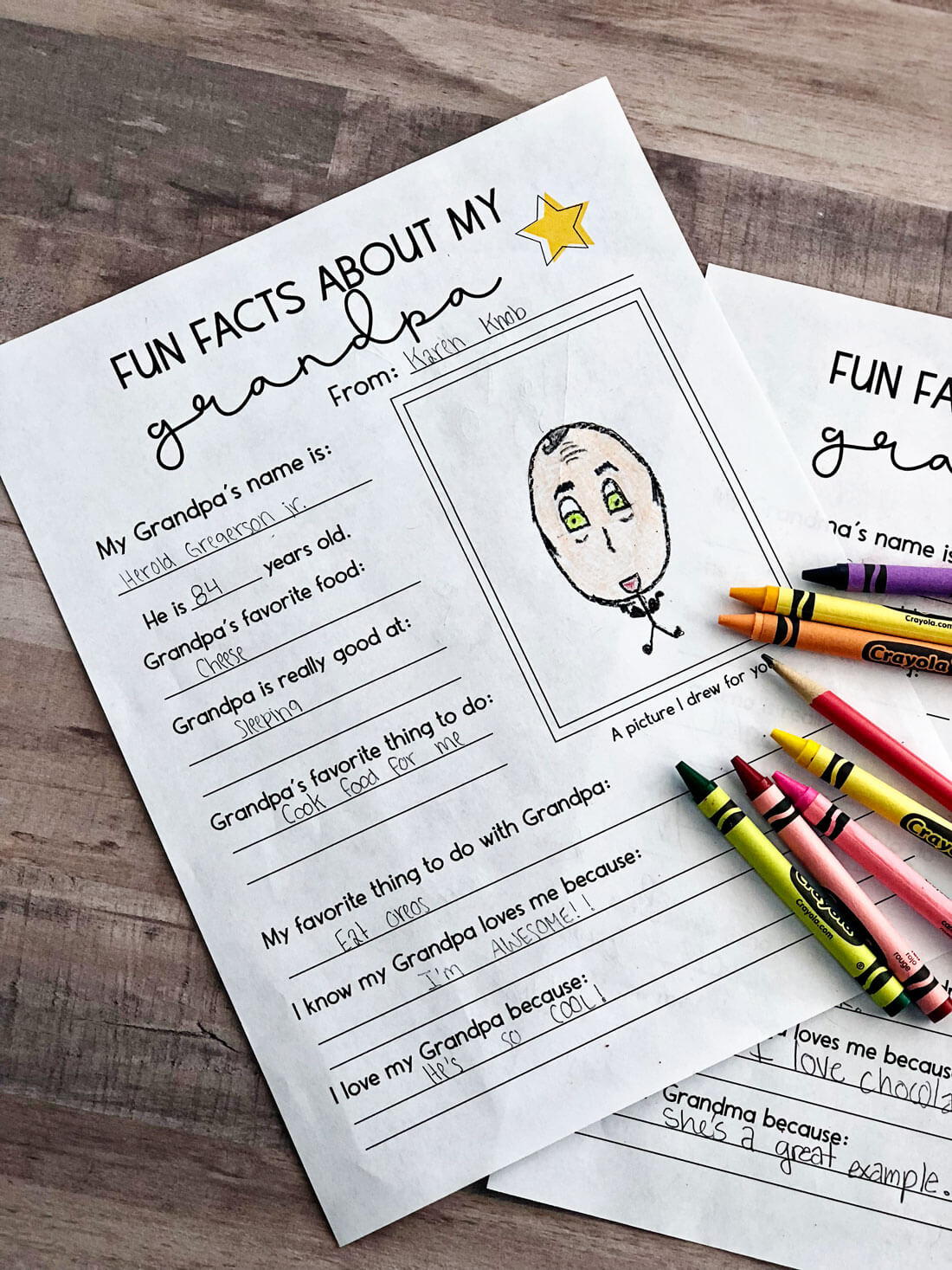 You can help your kids fill them in or have them work on their own.  Either way, grandparents will love that their grandchild(dren) took the time to write a little bit about them.  I know that I love hand written cards, notes, letters more than anything else.  It's the little things that make the most impact!
Download these grandparents day printables here.  For personal use only.