When you're looking for the perfect meal that your family will love that doesn't take a ton of time, try this Slow Cooker Zesty Italian Chicken!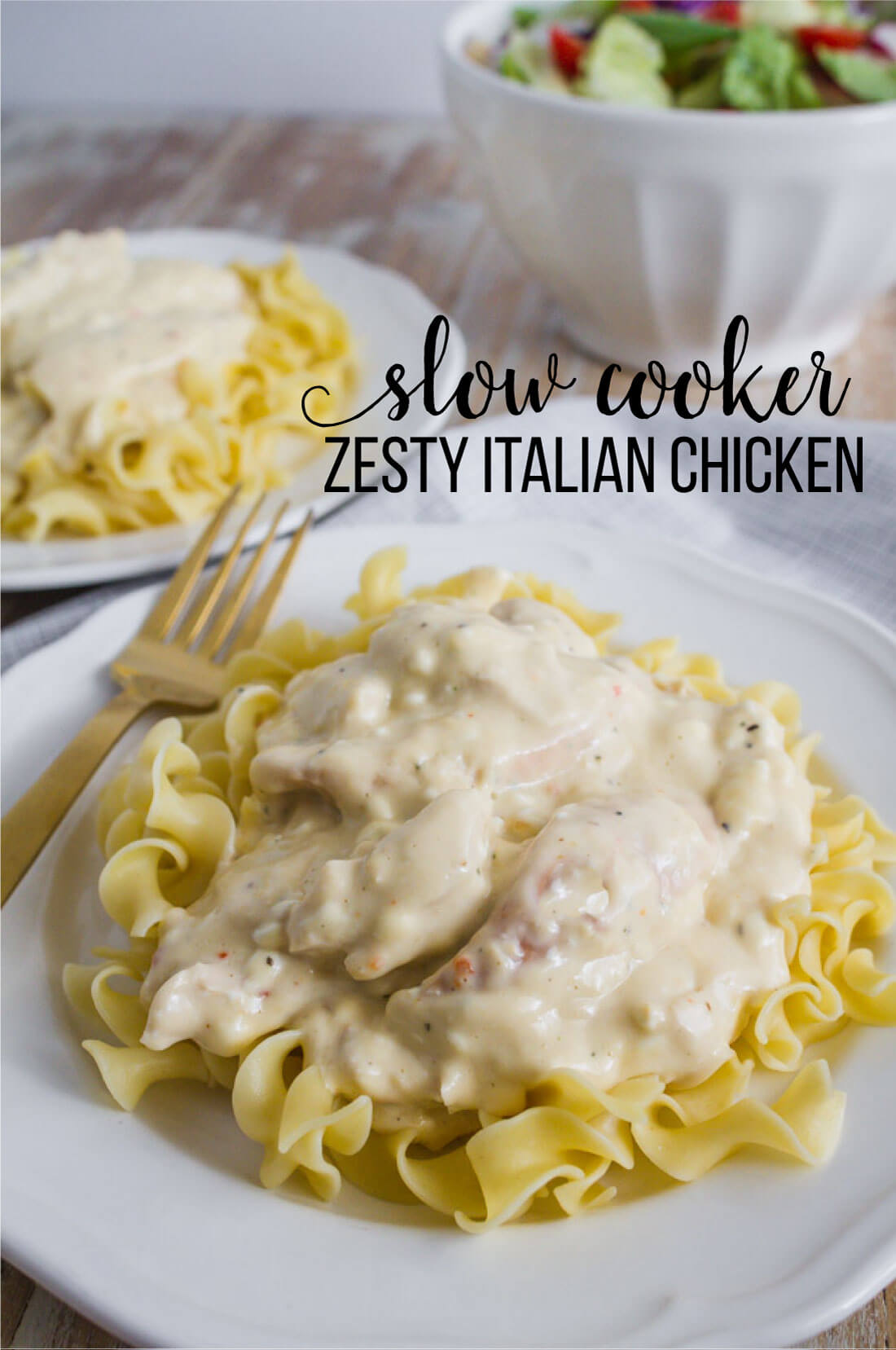 One of these days I'll have nice relaxing afternoons with all the time in the world to cook. Right now that's not the case. I feel like I'm running from one activity to the next. On those days, my slow cooker comes to the rescue. This ridiculously simple recipe is another family favorite with very little effort.
Crockpot Italian Chicken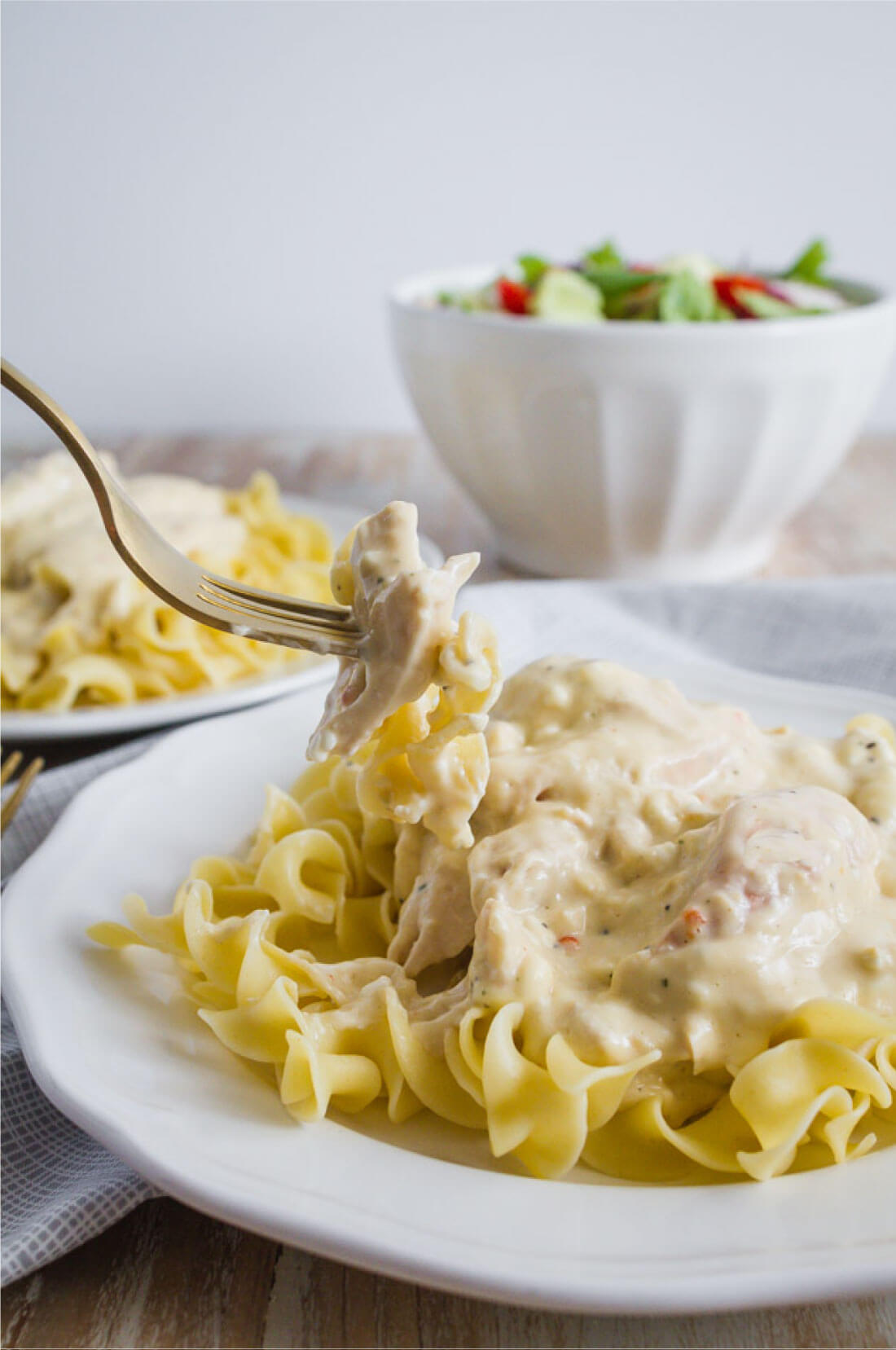 My friend Nicole passed this recipe on to me over ten years ago.  I made it right away and it was a hit.  It's one of those "set it and forget it" kind of things.  Gosh I love my slow cooker.  There are days that I kick myself for not using it.  Most days.  The problem is, it takes just a little bit of planning.  But then once it's set for the morning, I'm good to go! What about you? Do you use your slow cooker often?
Looking for other simple slow cooker meals?   Here you go:
Italian Chicken Recipes
Slow Cooker Italian Chicken
Ingredients
4 boneless chicken breasts (frozen is fine)
1 can cream of chicken soup
1 pkg Good Seasons zesty Italian salad dressing mix
1 c. milk
1 pkg cream cheese
1 tsp Lawry's Seasoning Salt (optional)
Instructions
Place chicken in crock pot.
Pour Zesty Italian dressing over chicken.
Blend soup, milk, cream cheese and seasoning salt (optional) and add to the slow cooker.
Cook on low for 6 to 8 hours.
Serve over rice or noodles (we love both but prefer noodles).
I've made this Italian Chicken with rice (and use my
rice cooker
) a million times but every time I make this with noodles I love it all the more.  Either way works for sure though.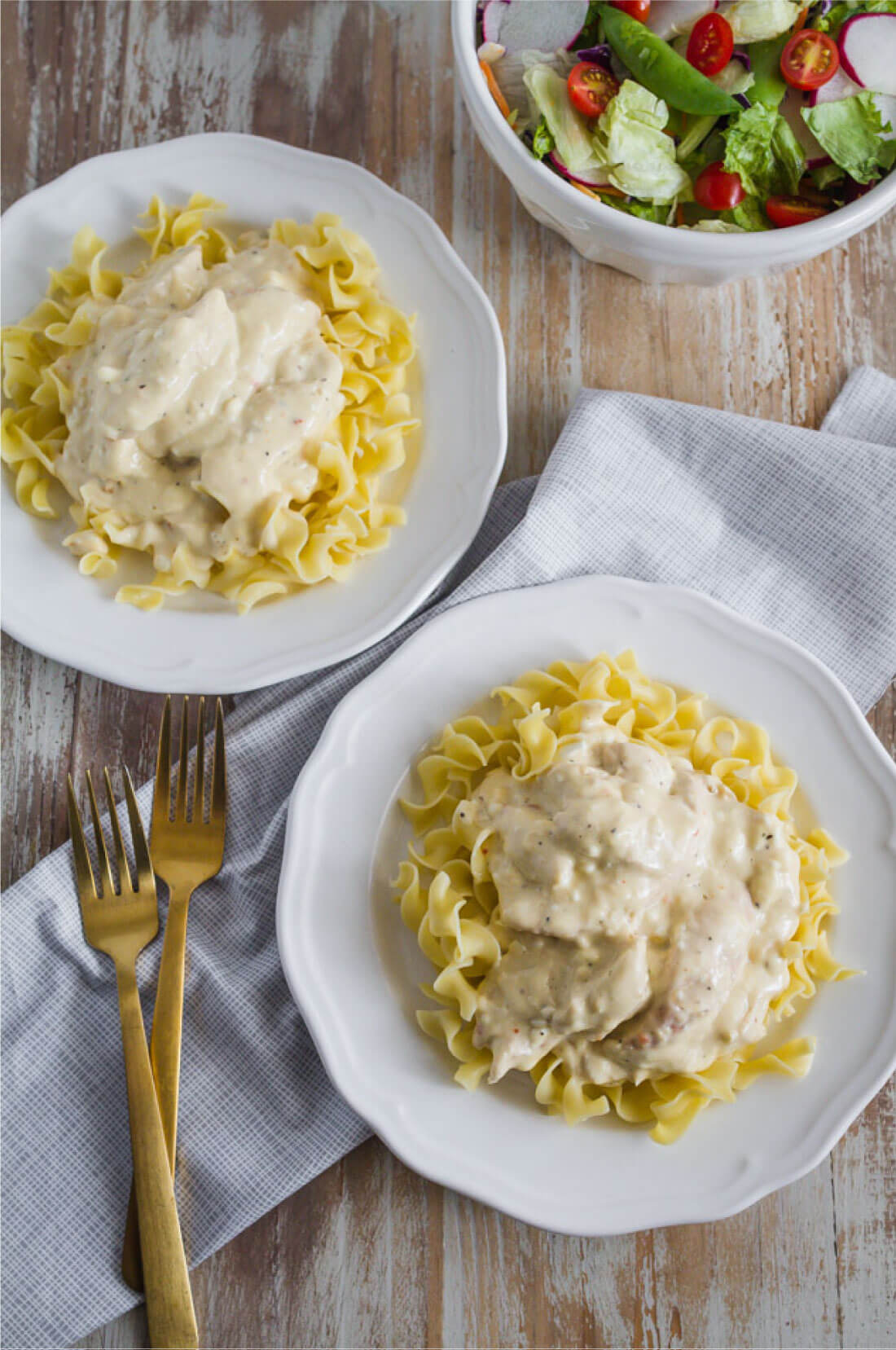 Admittedly this is another — might-not-look-the-best-meal.   But it's simple, it tastes good and all five people will eat it.  So it passes my test.  Done and done.
Here are a few other Italian Chicken Recipes that you might want to try out: