An easy to throw in a pan, stick in the oven meal – this Southwest Chicken Bake is one of our family favorites!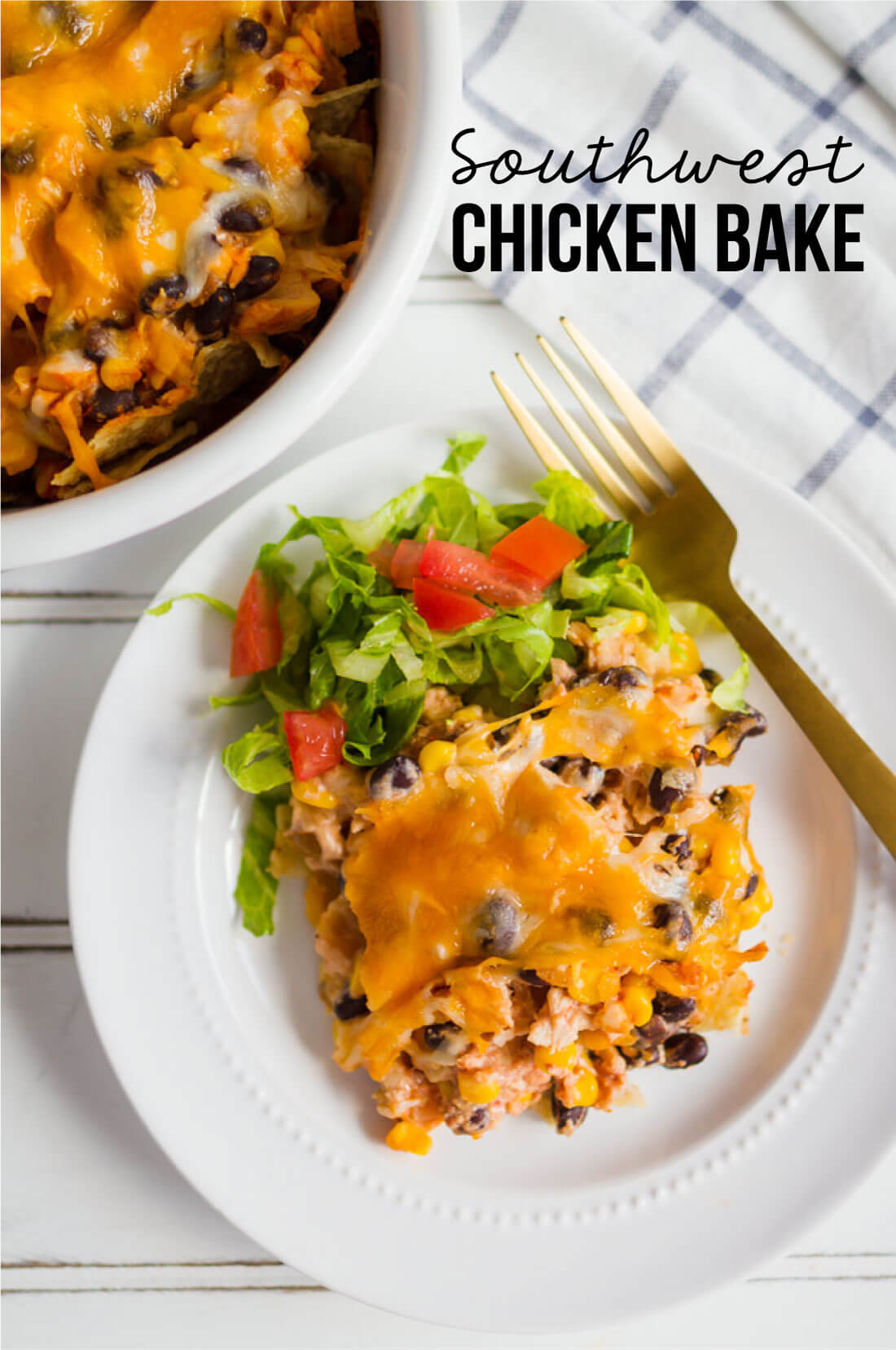 By now you know easy is what I do when it comes to cooking. Sometimes I go all out but most of the time it is the quickest and meals that I know my family love that win out.  This chicken bake doesn't take much effort but the results are so so so good.
I've had this recipe from one of my closest friends for probably close to ten years now.  I've added different things here or there to give it a little variety but every time I make it, my family loves it!
Southwest Chicken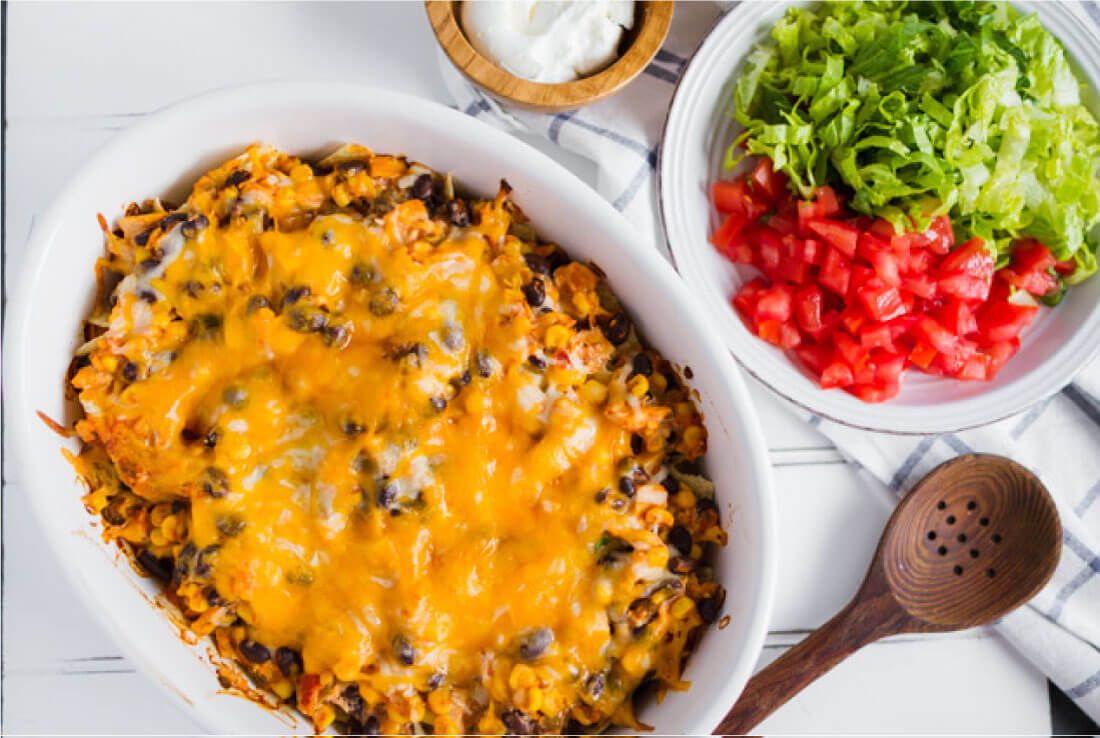 This recipe is also one that you can throw in whatever you have on hand in your pantry to give it a little different flavor.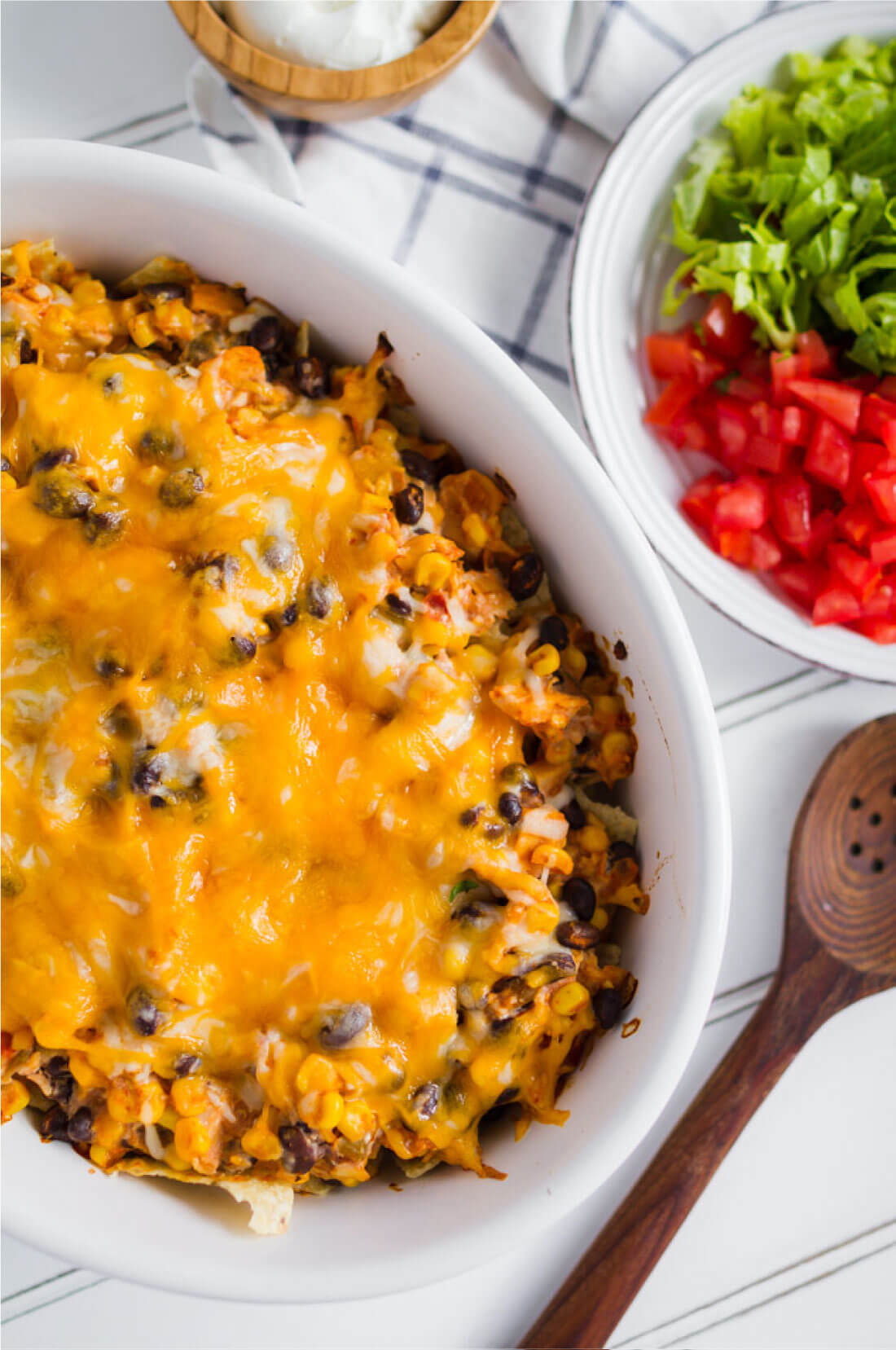 One of the things my kids love is adding toppings to it.  One kid likes sour cream, another doesn't.  They can put whatever they want on top of it.
If you like this recipe, you'll like these too:
Southwest Chicken Bake
Ingredients
3-4 chicken breasts, cooked and diced
Salsa (below or 1 c. pre-made)
1 c. sour cream
2 c. shredded cheddar cheese
2 c. tortilla chips, crushed
Easy Salsa
(1) large can diced tomatoes
1 small (4 oz) can green chiles, diced
1 can corn, drained
1 can black beans, drained and rinsed
½ c. onion, chopped
¾ tsp garlic salt
⅛ tsp oregano
1 tsp salt
Instructions
Spray 9x13 pan with cooking spray.
Mix chicken, salsa and sour cream.
Spread layer of chicken mix on bottom.
Sprinkle with 1 c. of crushed tortilla chips.
Sprinkle with 1 c. of shredded cheese.
Repeat one more time.
Bake at 425 degrees for 12-15 mins or until cheese is bubbly.
Notes
Store bought salsa can be substituted.
I use cans in cooking my main dishes sometimes because they are a time saver.  I know it's not for everyone but a well-stocked pantry can help save time and make an awesome home-cooked meal.  It's homemade made easy.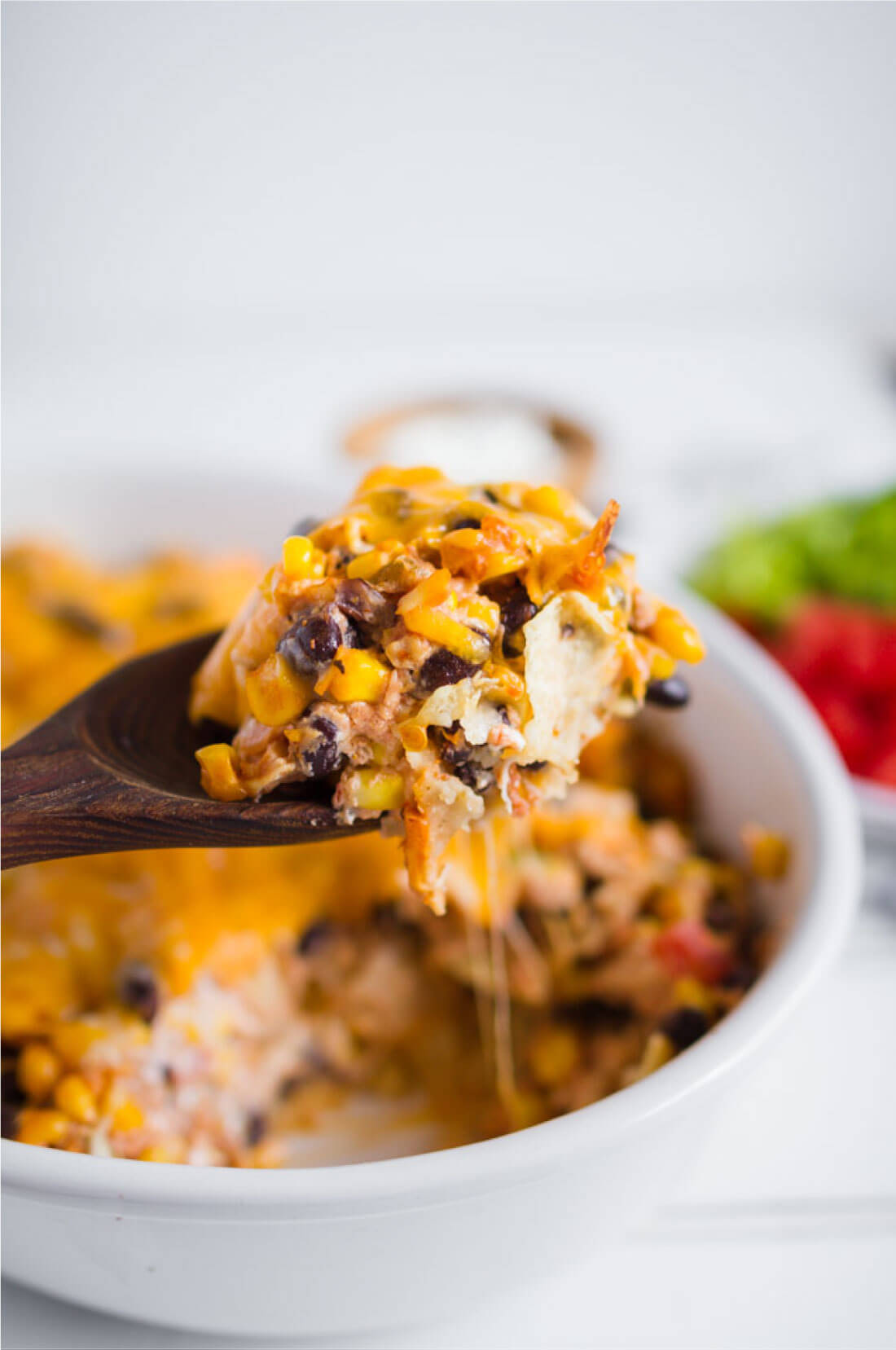 It's sort of a cross between nachos and a chicken bake.  I love the cheese and the crunch.  Yum! So good.