3 Ingredient Peach Fruit Dip is easy to make and absolutely delicious! Use this fruit dip recipe to try out all kinds of flavors.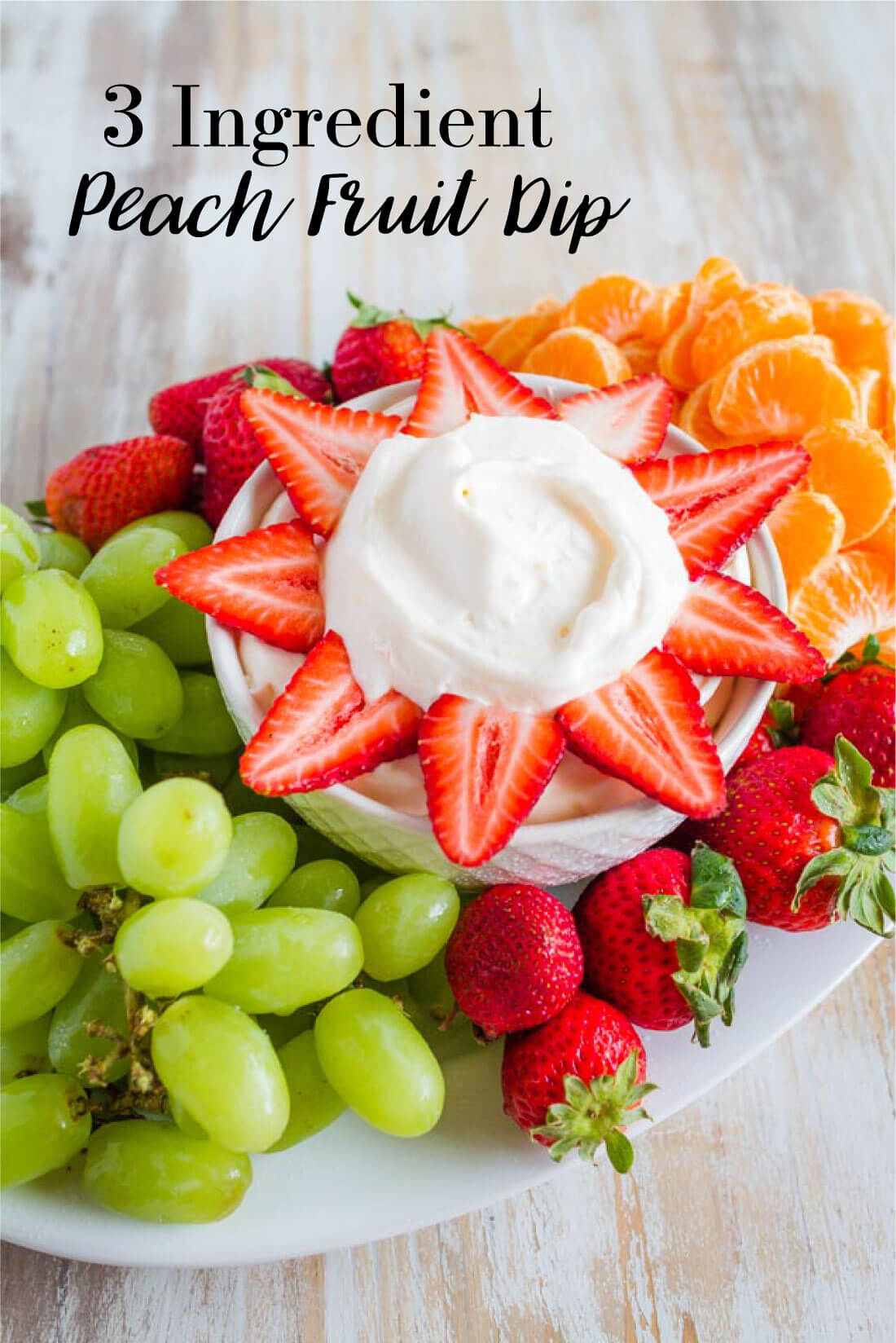 I'm all about simple, easy and yummy.  In case you couldn't tell.  This fruit dip recipe is high up there in all three ways.  It takes minutes to make and people will ask you for the recipe because it really is that good.  The cool thing too is that you can switch out the peach yogurt for whatever kind you like and you'll have a whole new type of dip.  
Here's how you make it –
Yogurt Fruit Dip
You can make shapes out of the fruit you use to add a little extra something.  Or you can leave it as is because the dip speaks for itself.  I love using bananas, apples (although if you leave both of those out too long they start to brown – something to keep in mind), grapes, strawberries, oranges.  You can also use pineapple, any type of berries.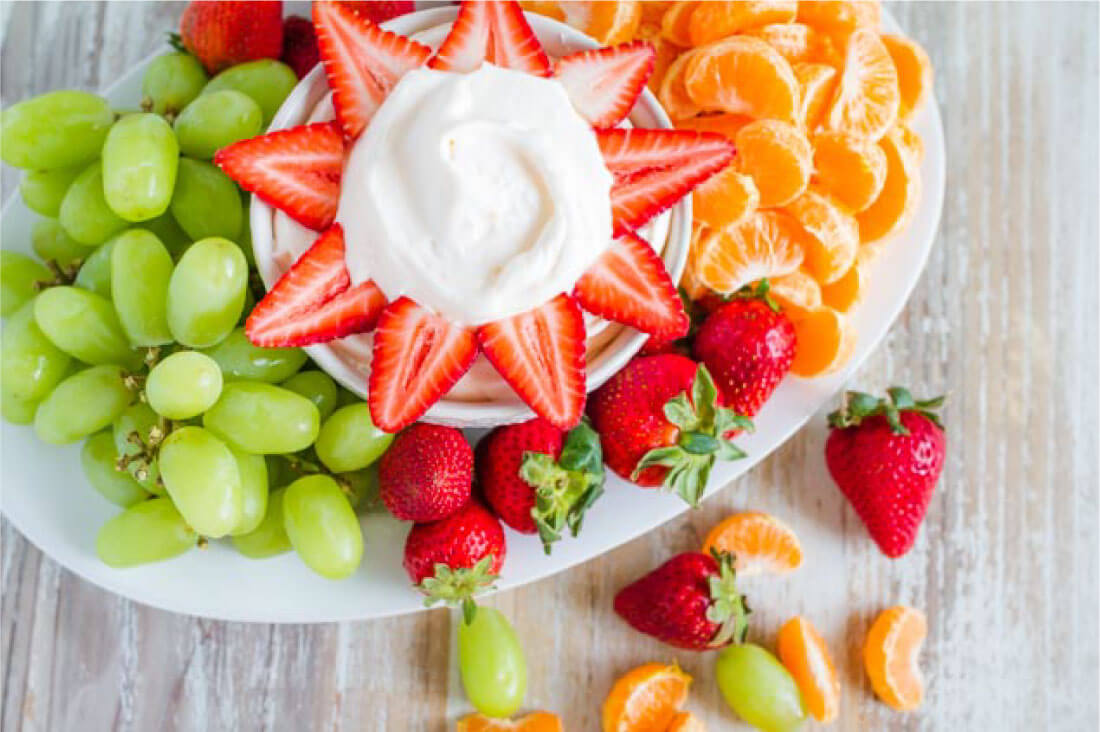 My love for fruit dip goes on and on.  Here are some other variations to try out:
In case you want the exact break down
Fruit Dip Recipe
Peach Fruit Dip
Ingredients
1 (8 ounce) container whipped topping (like Cool Whip)
2 (8 oz) Peach Yoplait yogurts
Fresh cut up fruit - bananas, strawberries, pears, grapes, oranges, etc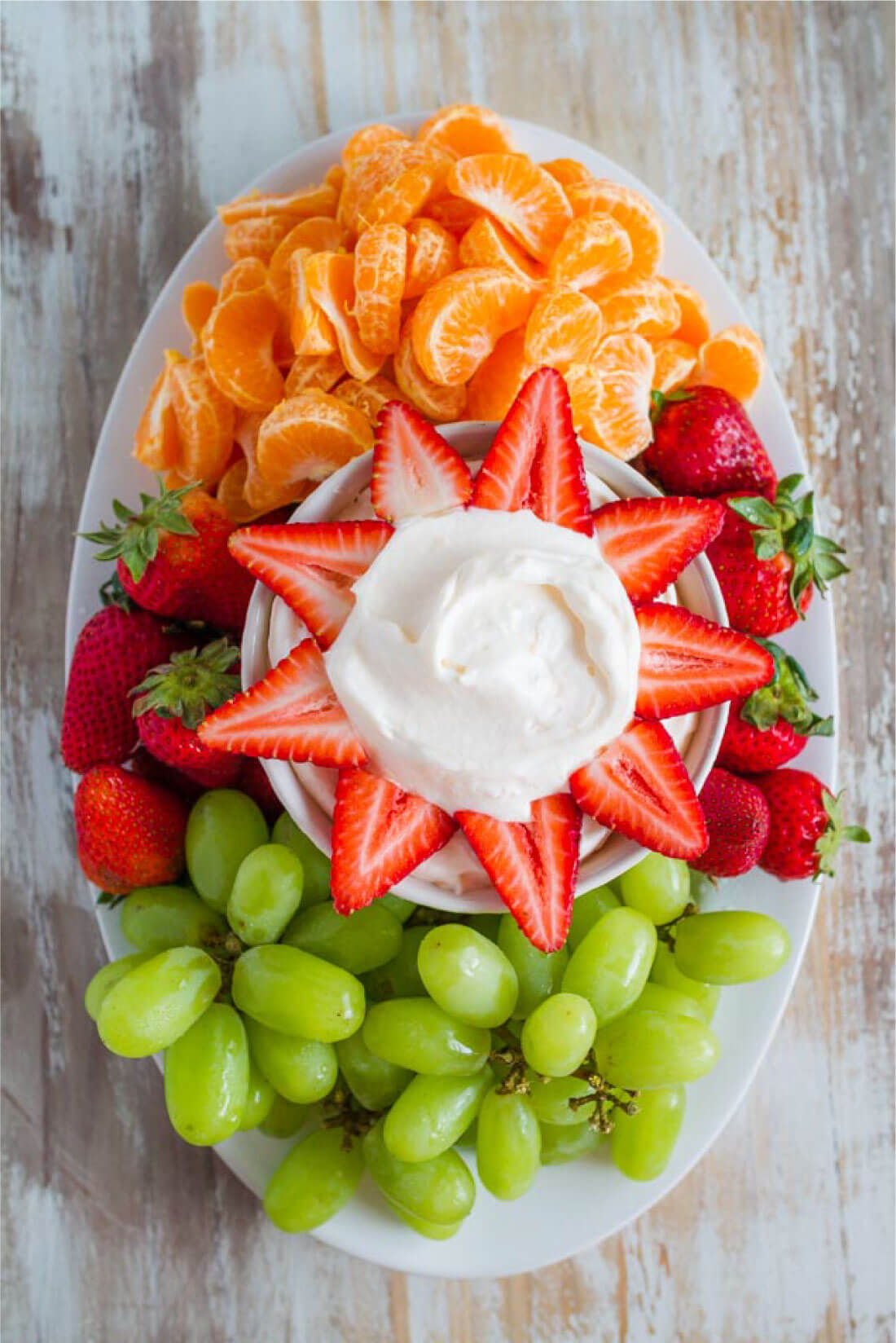 Food photography and styling courtesy of My Name is Snickerdoodle.