Just because you're a mom, doesn't mean you can't have cute summer outfits.  We've gathered 10 summer outfits for mom that are comfortable and stylish too.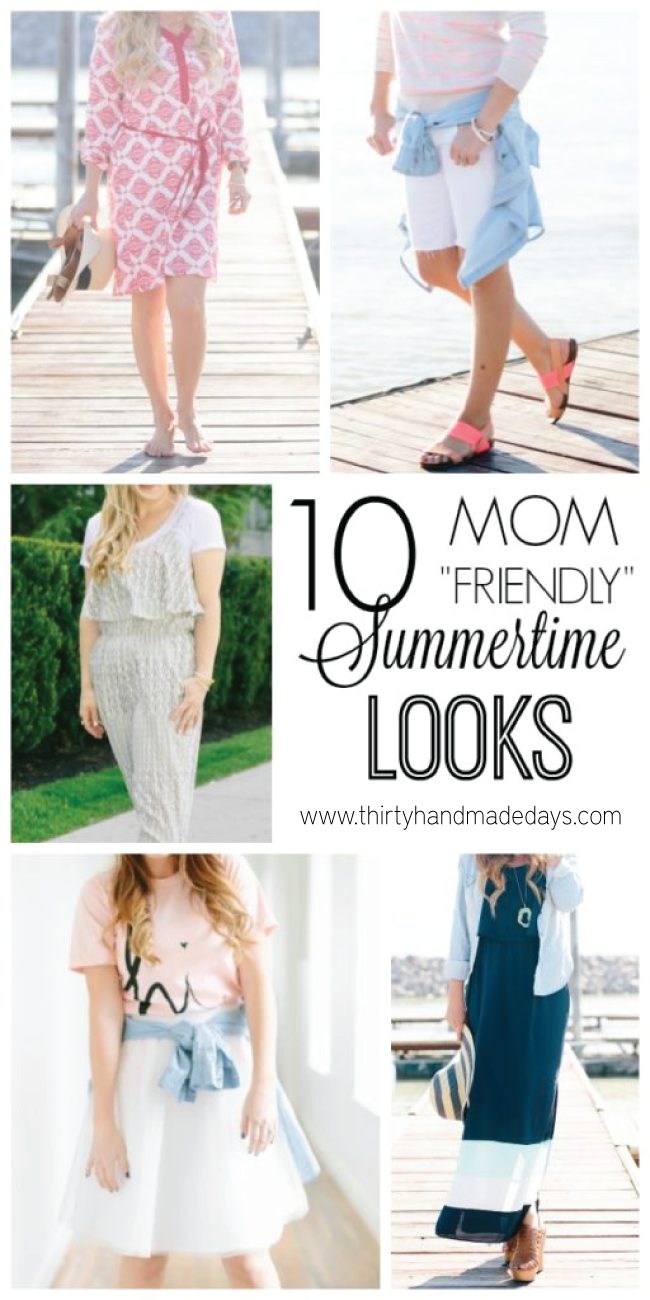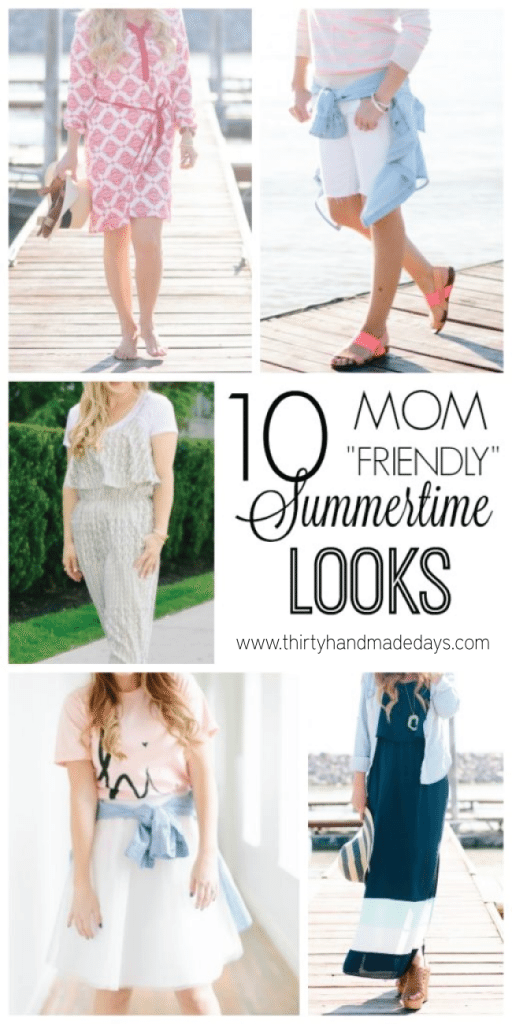 Hey there!  Summer from Elevate Everyday back again and I'm excited to talk about one of my favorite things…clothes!  Summertime is right around the corner and that means another wardrobe transition.  It is so hard to get out of the T-shirt and shorts rut and as a Mom, most of the styles I see are meant for a "younger" audience.  Who has time to think about what to wear when you have to get kids out the door to school or summer camps?  Nobody!  That's who.  I've gathered 10 Mom "Friendly" Summer outfits that you can easily put together for little to no cost.
If you like this post, you might like these too:
You probably have most of these items in your closet already and just need ideas on how to pair them together.  For more details on each outfit click on the links below.
There is a reason that jeans and a Tee are your go to for most occasions, it's so easy and comfortable.  Jen paired these distressed jeans with lace up ballet flats and a flannel around her waist to add color and her own personal style.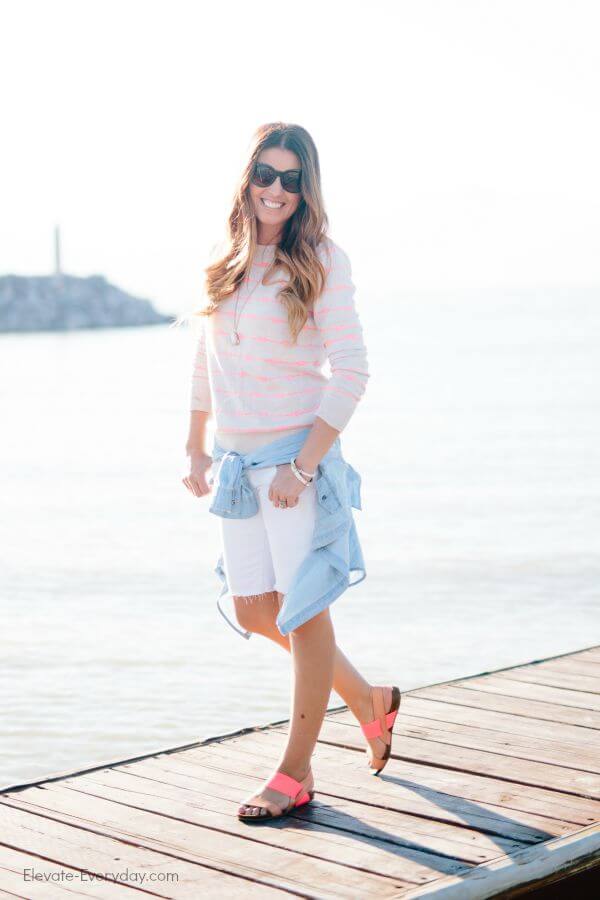 Sweaters aren't just for Winter.  They are great paired with shorts and sandals for those cool Summer nights or a day by the beach.
When you find a great silhouette like this it makes it easy to feel pulled together with minimal effort.  The light cotton material breathes great, is super flattering and the looser fit is perfect for running around with the kiddos.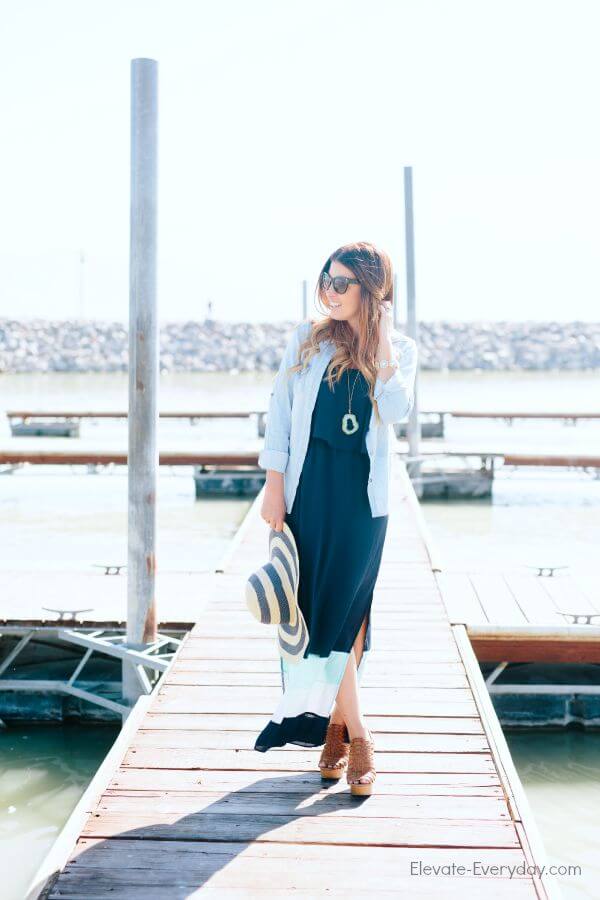 The great thing about maxi dresses is that they are pretty much like wearing a night gown.  Covers any area you may be self conscience about showing and keeps you nice and cool.
Rompers are great because you don't have to think about pants and a top, it's all connected!  If you want a little more coverage you can put a tee under just like Jen did here.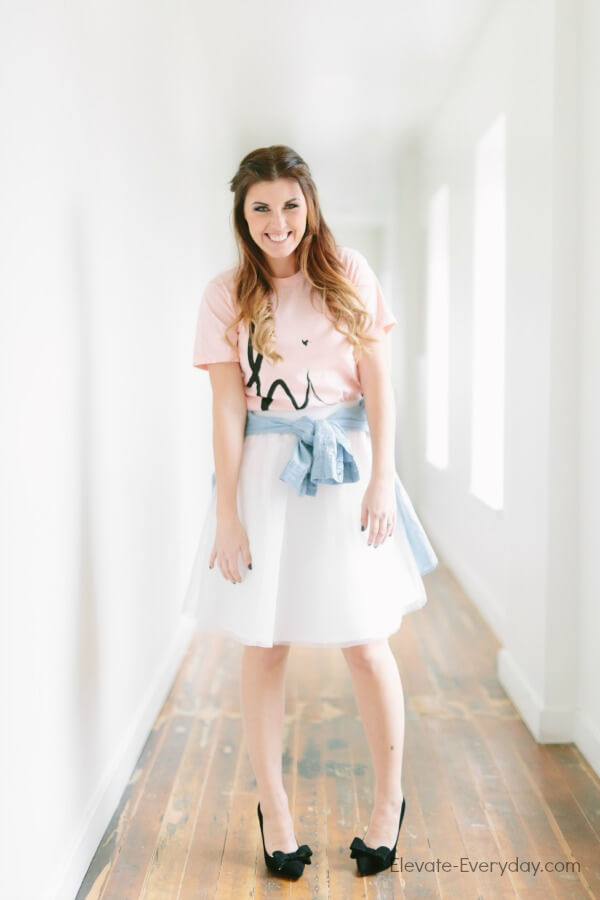 We love mixing something a little more fancy with some casual pieces.  Wearing your favorite tee with a great skirt and flip flops makes for a great outfit to run errands in, then you can throw some heels on for a night out!
Overalls are such a great option for denim!  No zippers or buttons to cut into your waist means no muffin top.  You may be a little apprehensive to give this one a try, but we promise you will love them and so will everyone else.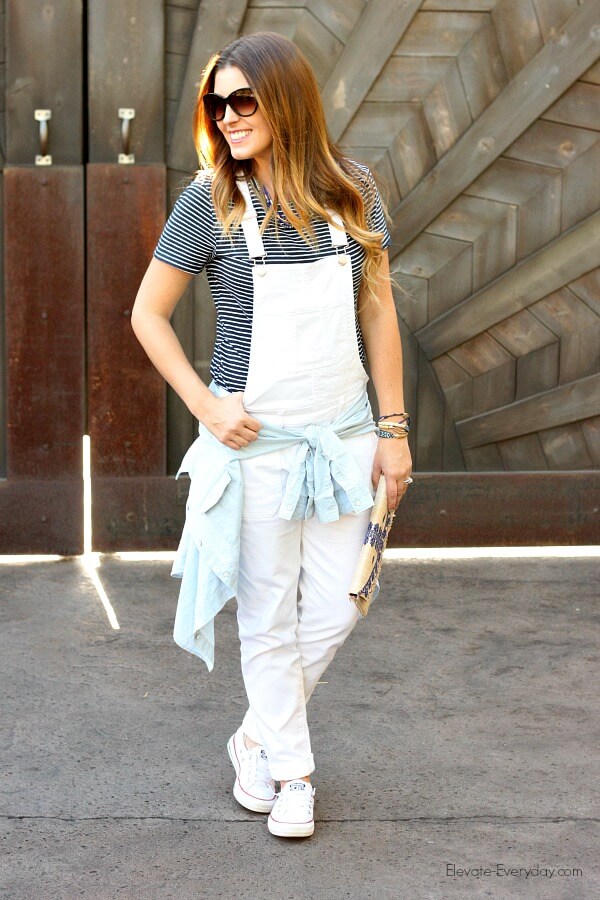 White denim is so fun for Summer!  You may have to keep wet naps in your back pocket for those little sticky fingers running around, but with a little bleach they are easy to maintain.
Crop tops are a big trend this Summer, but it's not always flattering to have your mid section out on display.  Pair a great floral crop top with high waisted jeans to keep all the important parts covered and tucked in tight.  We promise this will be one of your favorite styles this season.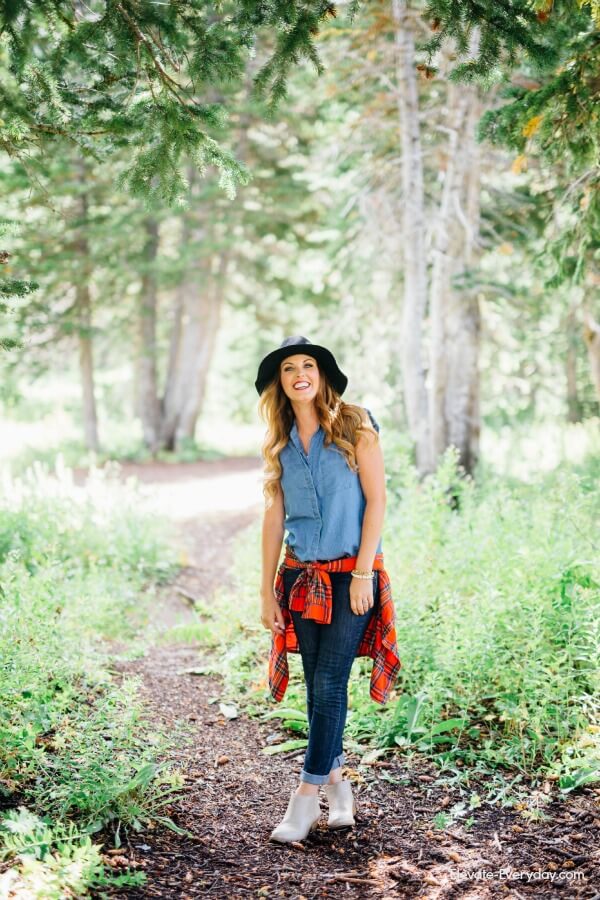 Jay Leno was hip way before anyone caught on to this trend.  Partner a lighter denim or chambray top with your favorite jeans or denim shorts for a monochromatic look that is on trend for Summertime.