Make this fun spray chalk with your kids! Super easy too.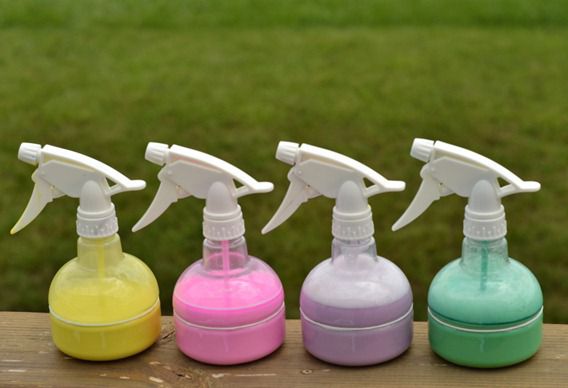 Hi 30 Days fans! I am Beckie from Infarrantly Creative. I am a think-outside-the-box crafter and DIY'er and today I am here to show you a summer fun idea to do with your kidlets. I love chalk. It is so fun to watch my kids make designs on our driveway. But it is sooooo messy, isn't it? Besides the guaranteed bath after chalk time you also have to do a load of laundry. Well here is a pretty mess-free solution to your child's creativity. Spray Chalk!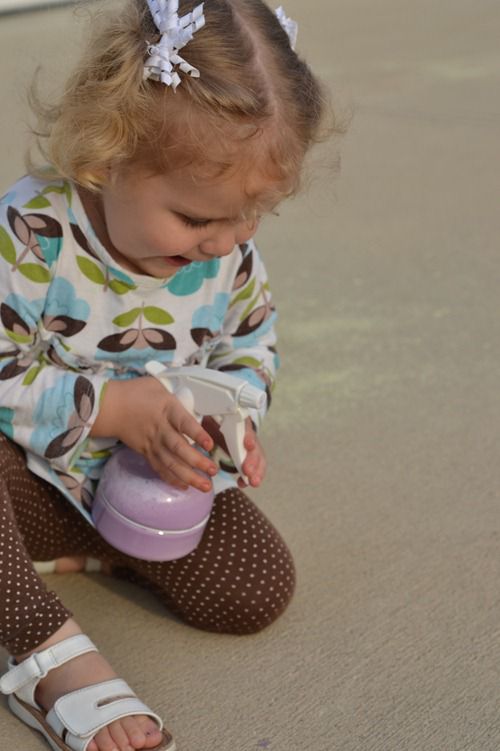 Here's how you make it —
Spray Chalk
Chalk Spray Supplies:
1 tsp. washable tempura paint
1 cup of hot water
1/2 cup of cornstarch
squirt of dishwashing liquid
1 squirt bottle
1. Add cornstarch to one cup of hot water whisking to mix so that there are no clumps.
2. Add one teaspoon of washable tempura paint and a quirt of dishwashing liquid. Mix well.
3. Pour it into your squirt bottles and shake well. Watch your kids enjoy making designs and pictures on your driveway. I always spray my driveway down when we are done. After you let your spray sit a while it will separate. Shake it really well before you use it each time.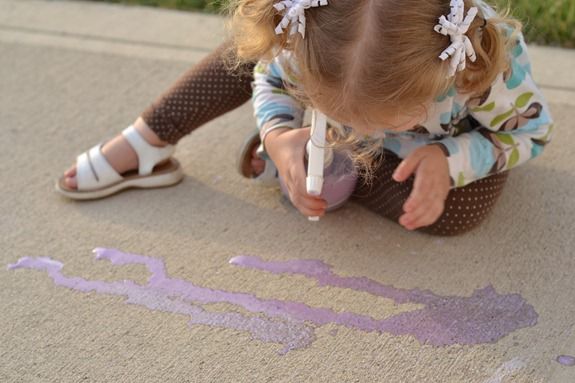 Looking for other fun kid ideas?  Check these out: