Looking for some teacher appreciation gifts? I've got a whole bunch that any teacher would love!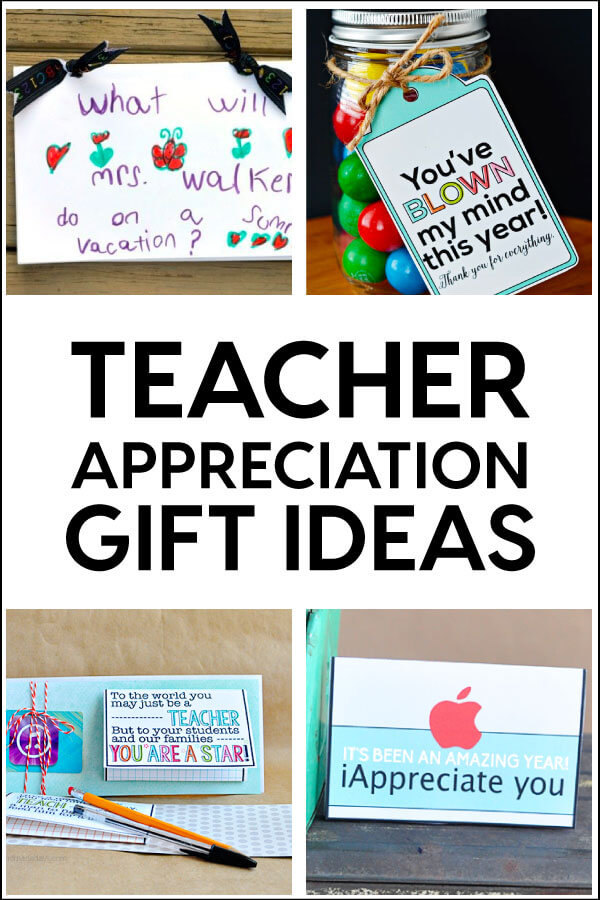 It's hard to believe that the school year is coming to a close.  Time flies when you're having fun! Before we have the end of the school year festivities, we have teacher appreciation week.  At my kids' elementary school they plan out a whole week of different types of gifts to bring.  But I wanted to share some of my very favorites with you to use for the teachers in your life.
Teacher Appreciation Gifts
I had one of my contributors write all about teacher gift ideas from a teacher's perspective.  She talked about how much she appreciates ALL gifts given to her.  But that there are some she gets a lot of and doesn't use.  I don't know about you, but no matter who I get a gift for, I want the receiver to like it.  Her go to suggestions are – gift cards, small baskets with things that are from their interests, anything made from a child, supplies for the classroom, a heartfelt note from YOU.  Allie goes into more detail in that post.  Especially things that teachers DON'T want.  Hint – apple related decor.  Teachers get a lot of that!
I love giving gift cards to the teacher's favorite store, restaurant, etc but adding a personal touch.  Here are some of the gift card templates that I've given that you can print from home and use too: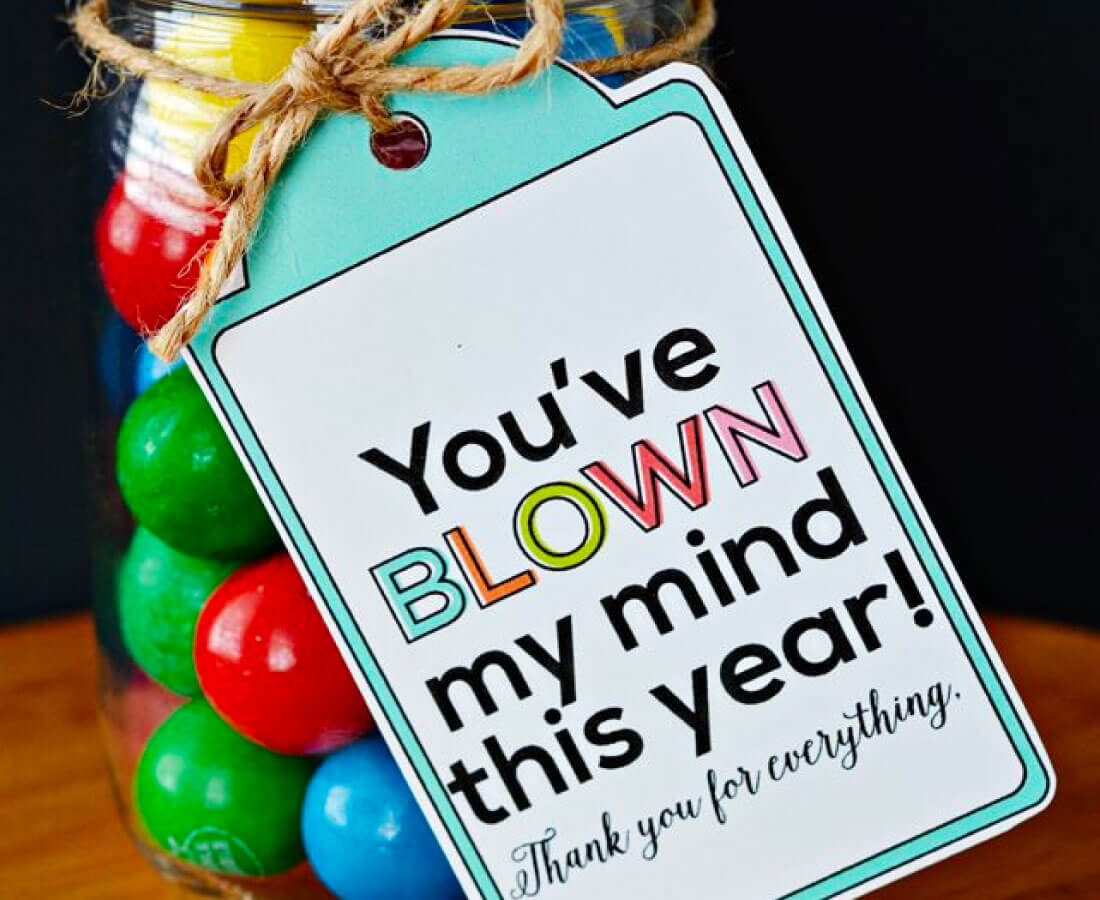 You've Blown My Mind teacher gift – I added a gift card to the back of the tag for this one.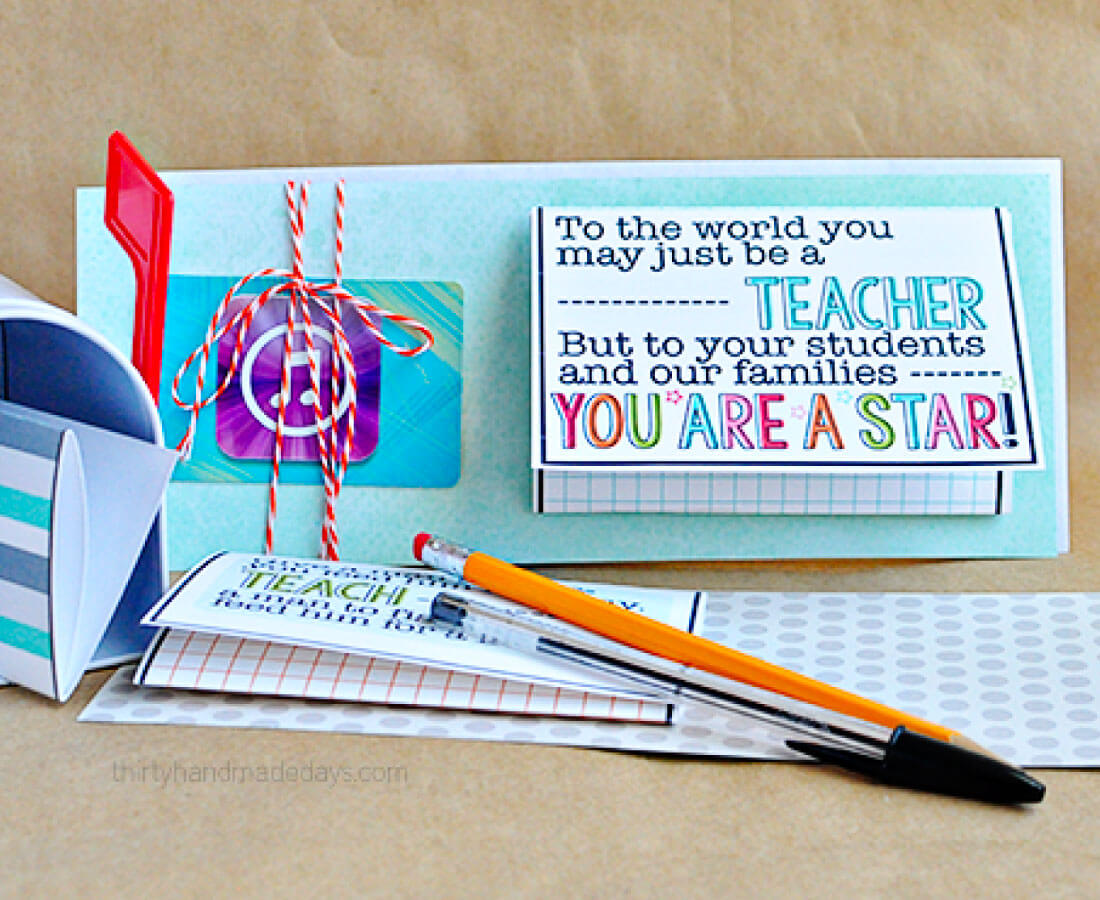 Printable Teacher Appreciation Gift Card Ideas – teachers love that there is a gift card but handwritten note!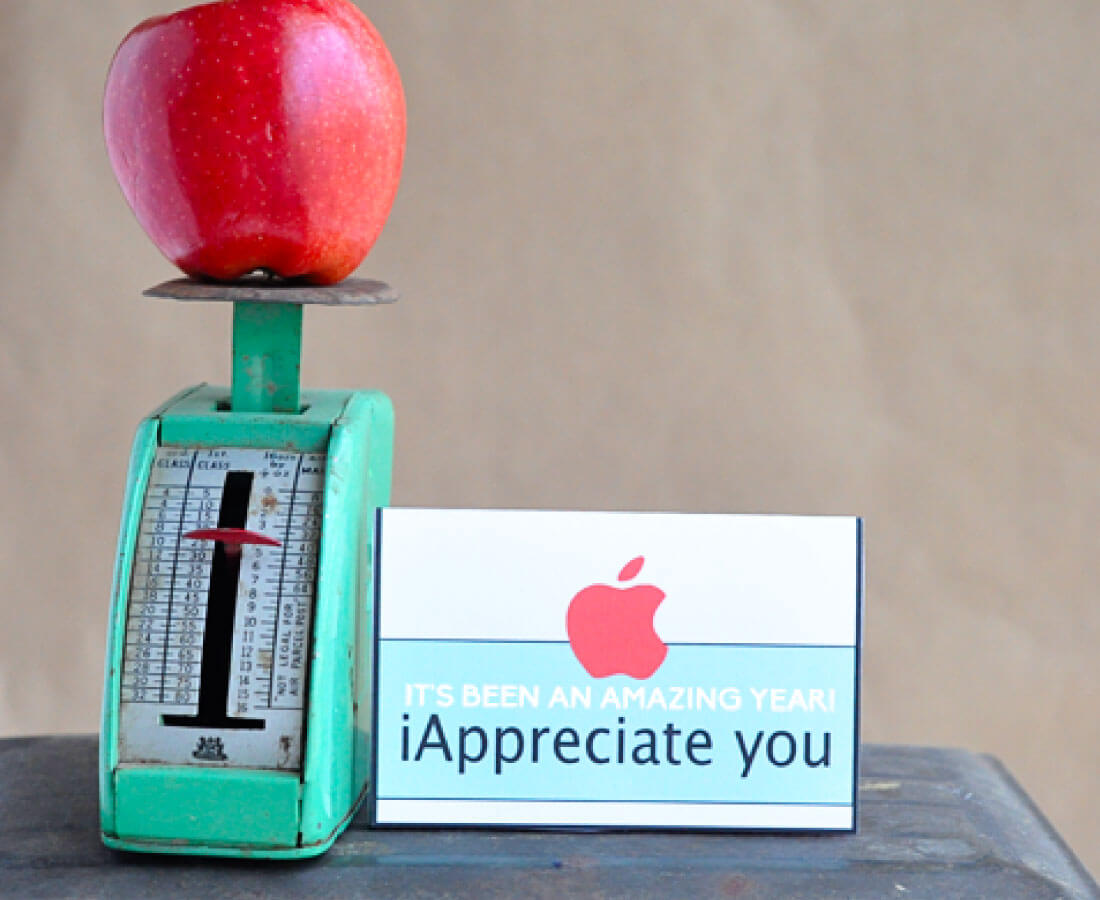 Apple Gift Card Template for Teachers – who doesn't want an Apple/iTunes gift card?
Teacher Appreciation Gift Ideas
Here are some ideas from some of my friends that are adorable and that all teachers would love!