For teacher appreciation week have your child fill in this printable and add a gift card!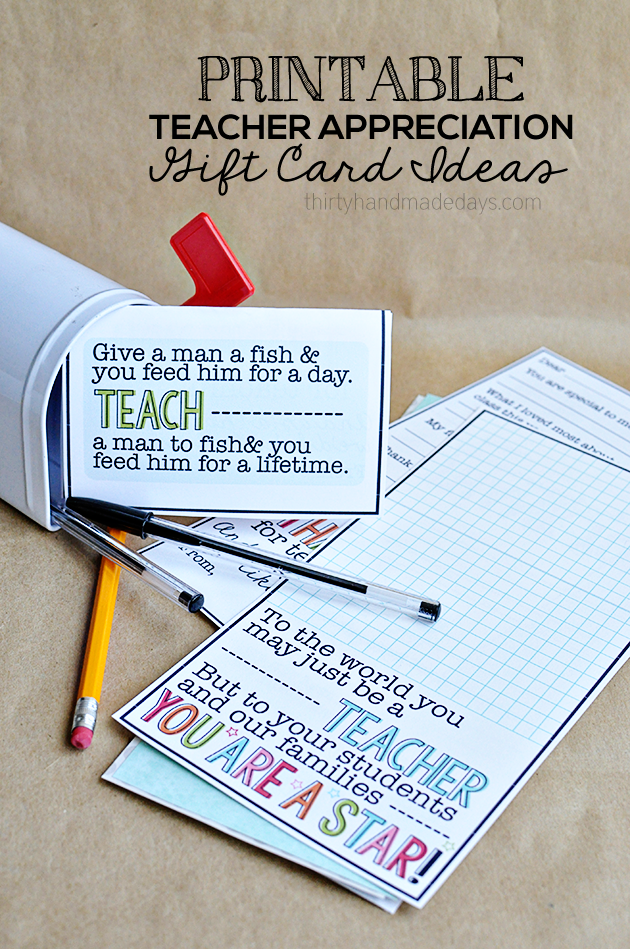 I love having my kids write down why they are thankful for their teacher.  Teacher appreciation week is the perfect opportunity to do just that.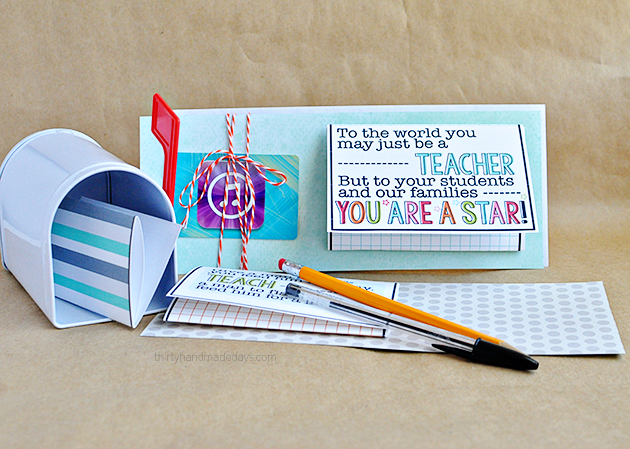 The idea behind this is simple- I wanted to do a gift card for my kids teachers but to make it more special.  Inside the gift card holder, is a spot for them to write what they liked most about the year and why their teacher is special to them.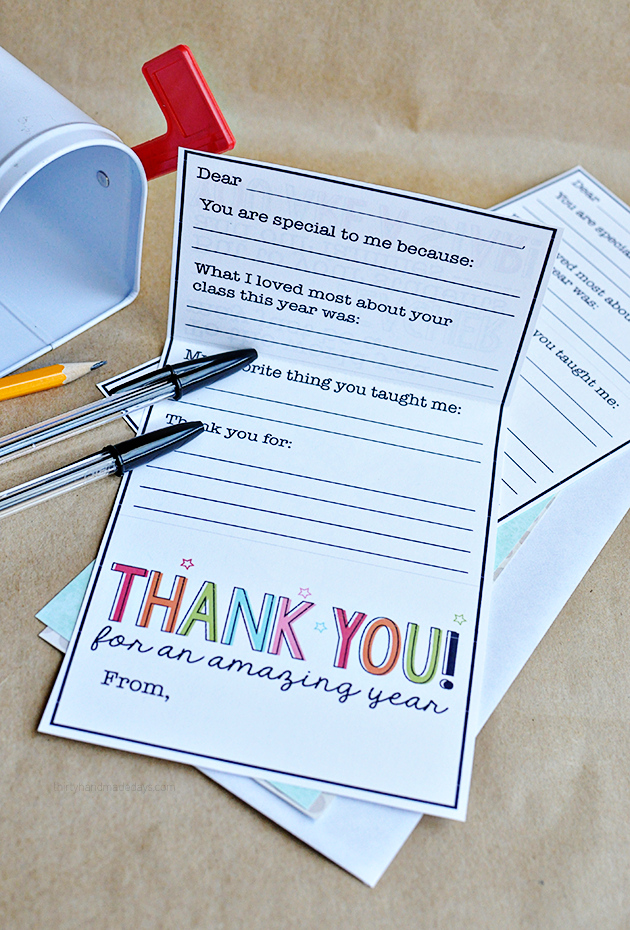 I've asked lots of teachers over the years what their favorite gifts are and they have all said gift cards and handwritten notes.  So with this, they are getting both.   You could easily just print out the gift card template, cut it out and add a gift card to call it good.  Or you can cut a sheet of cute card stock, cut it to the size of a regular envelope and attach the gift card like shown here.  I used baker's twine to add even more cute detail.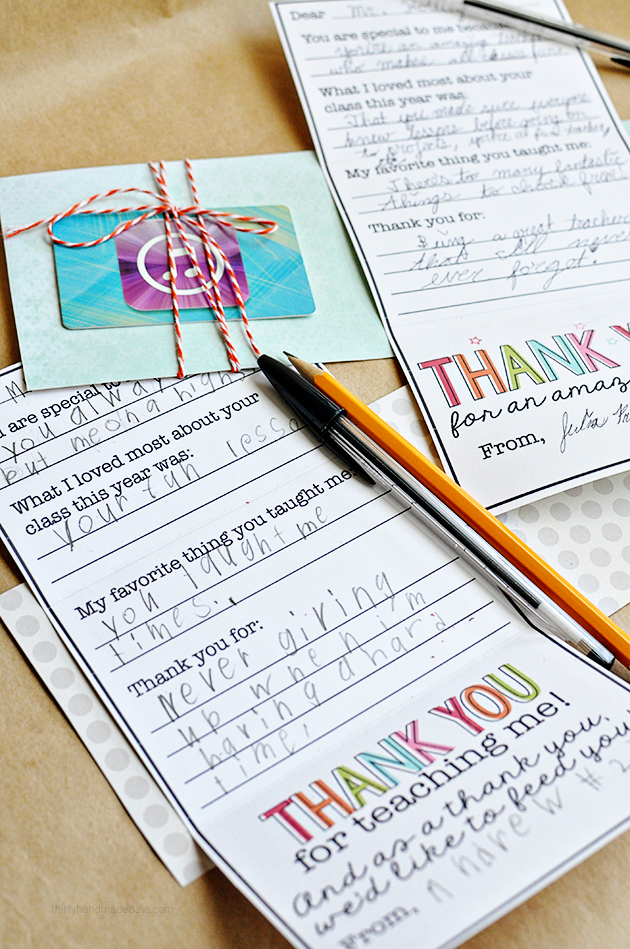 I hope my kids teachers enjoy being able to spend money at their favorite stores and having a note from the heart.
Download this gift card template.  For personal use only.  Thanks!
This download is a PDF.  Please refer to my printable FAQ's.