Gifts for Teacher Appreciation Week- for appreciation week, have your child fill in this printable and add a gift card!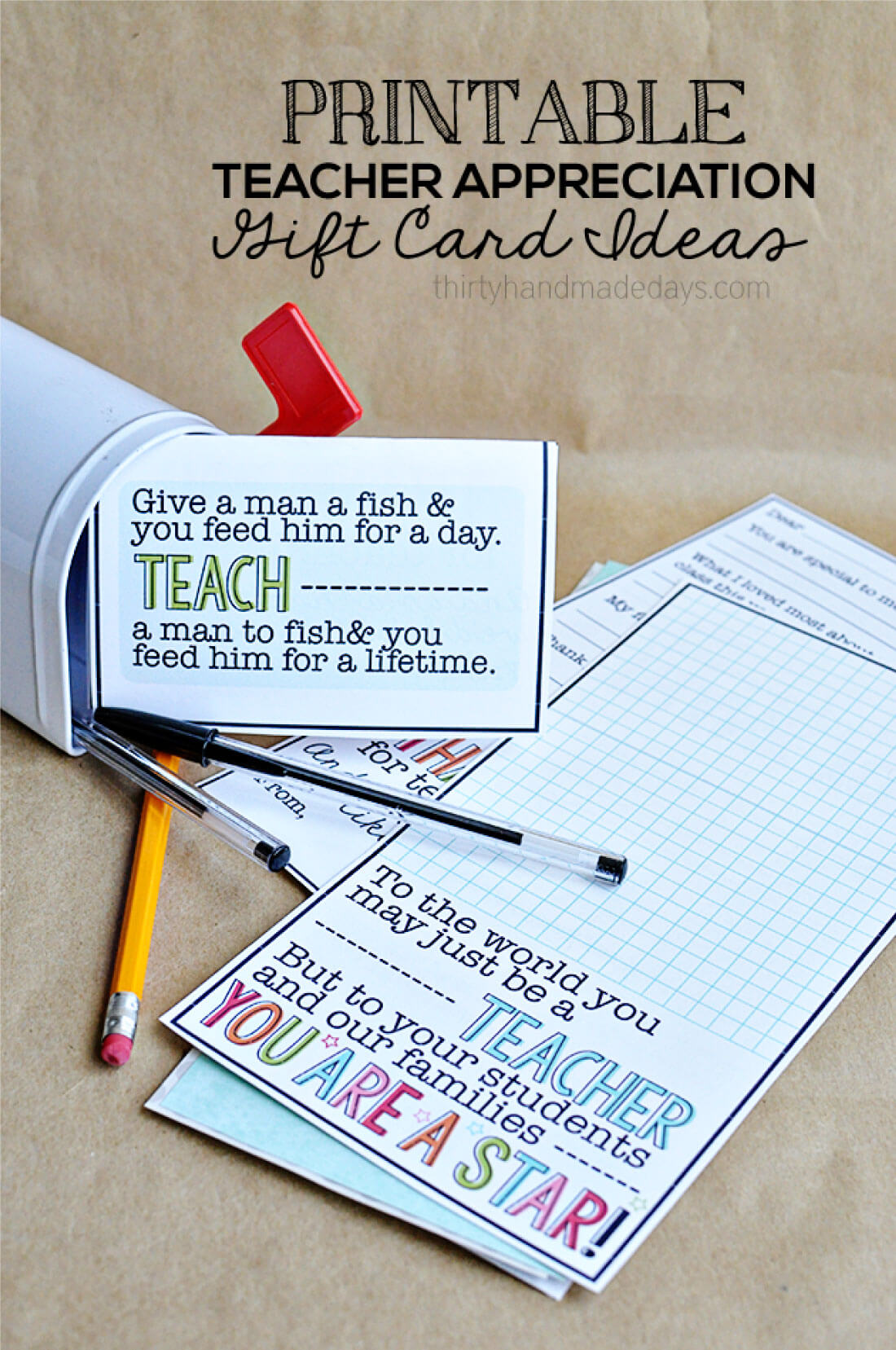 Best Teacher Gifts
To show our appreciation for all of the hard work they do, we love showering my kids teachers with gifts. But it can be hard to know what they really want. I went straight to the source and asked a teacher what teachers really want! At the top of her list was gift cards to places that she loves, but she also love handwritten notes. For this gift idea, we combined those two things: a handwritten, heartfelt thank you and a gift card.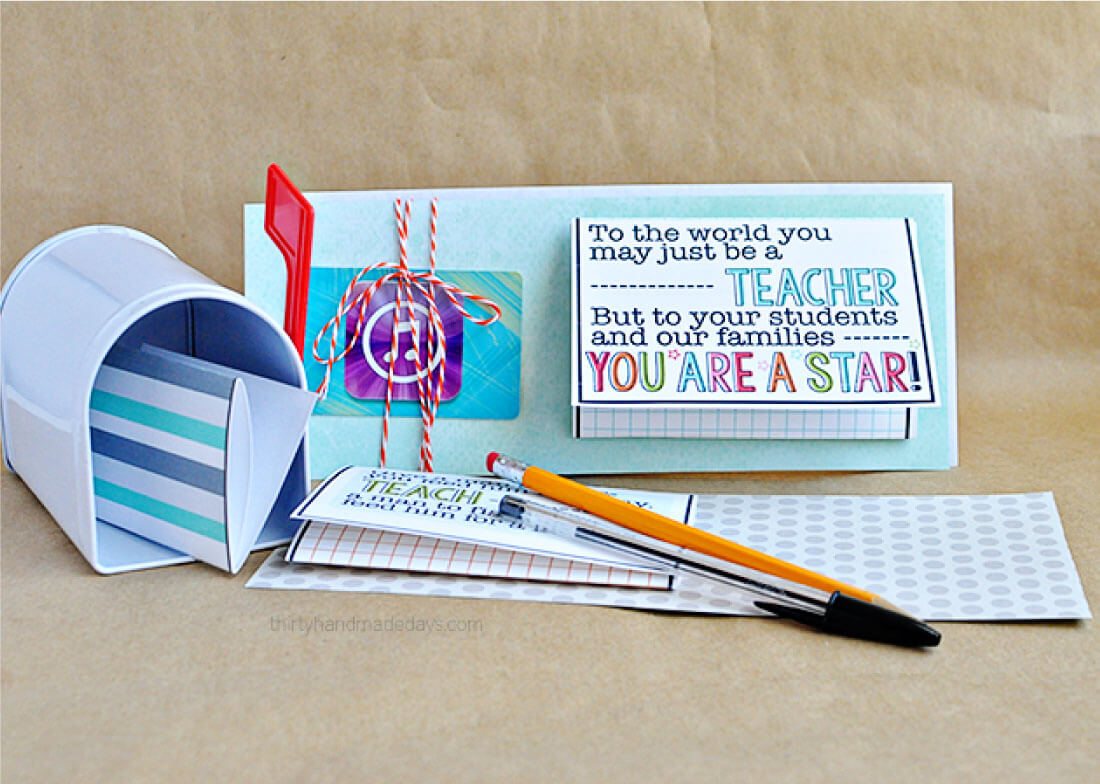 How to Make this Gift Card Template
The idea behind this is simple- I wanted to do a gift card for my kids teachers but to make it more special. Inside the gift card holder, is a spot for them to write what they liked most about the year and why their teacher is special to them.
Download the printables below and insert cardstock into printer.
Print out one side of the template. Flip cardstock and print the other.
Note: each printer will be different, follow your specific printer guidelines to make sure that both sides line up right.
Cut out template and have your child fill in the blanks.
Fold along the lines to close template.
To go the extra mile, cut a sheet of cute card stock to the size of a regular envelope and attach the gift card like shown here.
I used baker's twine to add even more cute detail.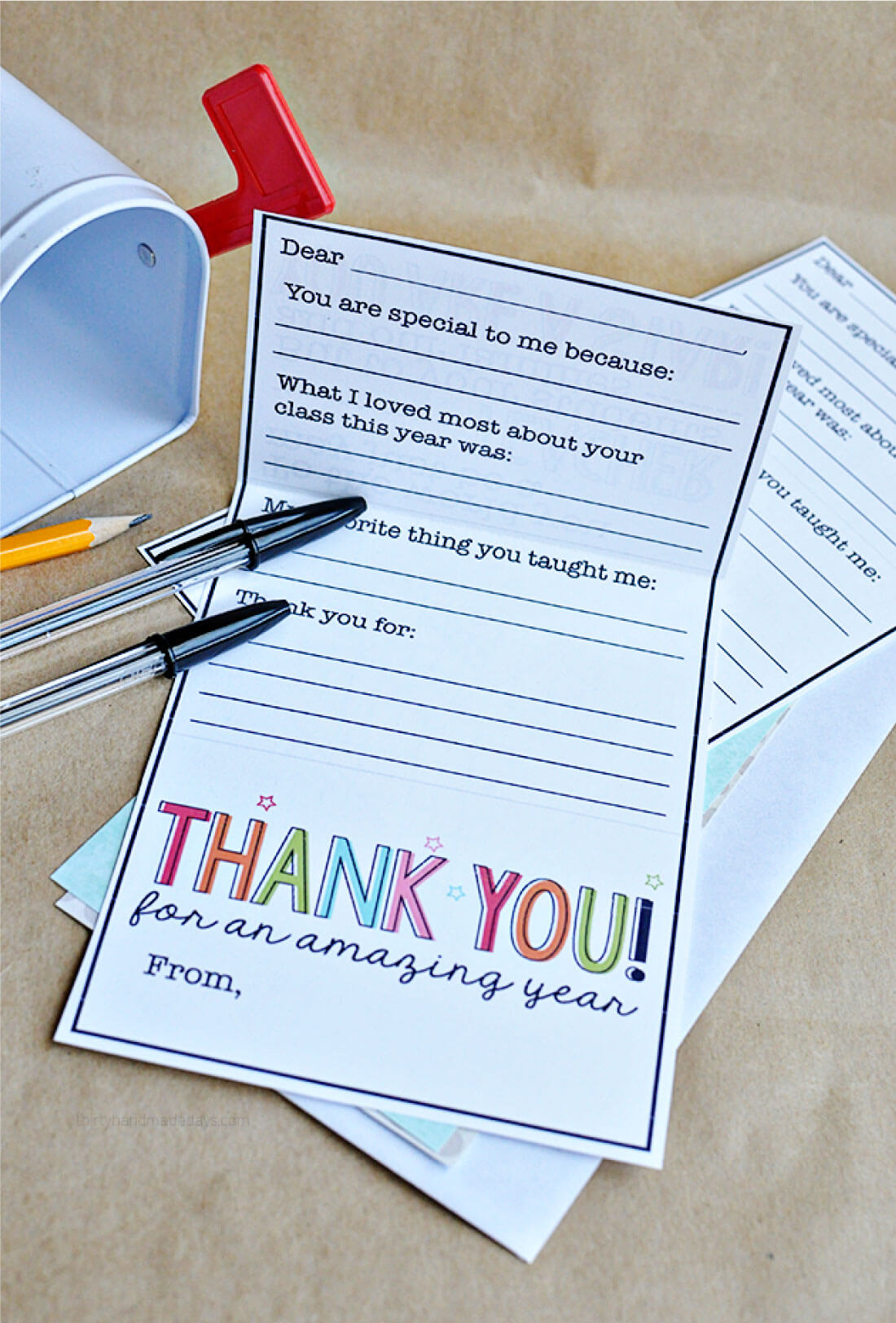 I love having my kids write down why they are thankful for their teacher. Teacher appreciation week is the perfect opportunity to do just that.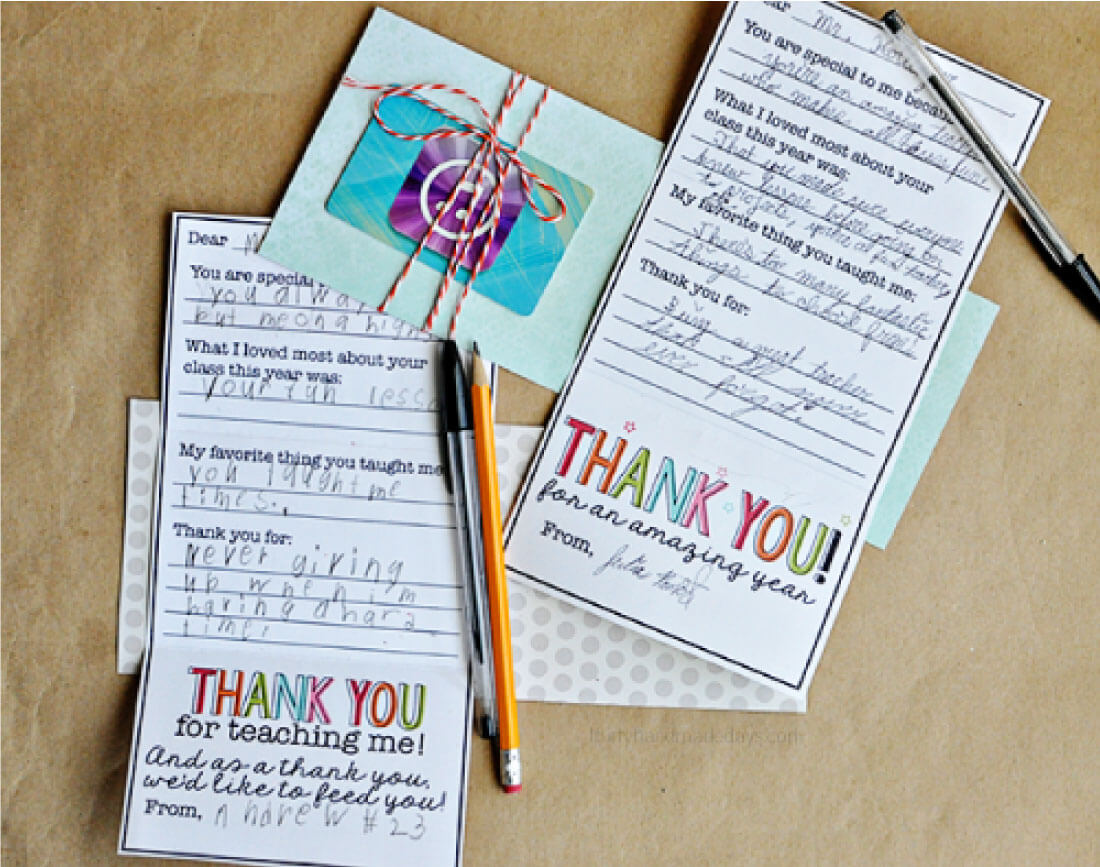 End of the Year Teacher Gifts
If you're looking for other teacher gift ideas, I have a bunch. Use any of these here:


For personal use only. Thanks!
This download is a PDF. Please refer to my printable FAQ's.