Thinking of visiting the UK? There are so many amazing things to do in Scotland!
This post is in partnership with Princess Cruises. I am beyond thrilled to work with a company I absolutely love!
While I was super excited to go on a British Isles cruise, I wasn't prepared to fall in love with all of the ports we visited.  At the tip top of all of my favorites were the stops we made in Scotland.  It was absolutely incredible and I hope to get to go back and spend more time there because there are so many things to do in Scotland!! The excursions we went on with Princess Cruises were fantastic.  My favorite thing about cruising is that I get to see a whole bunch of places in a short amount of time.  I don't have to drive anywhere and get to experience new parts of the world.  It's seriously the best. 
Map of Scotland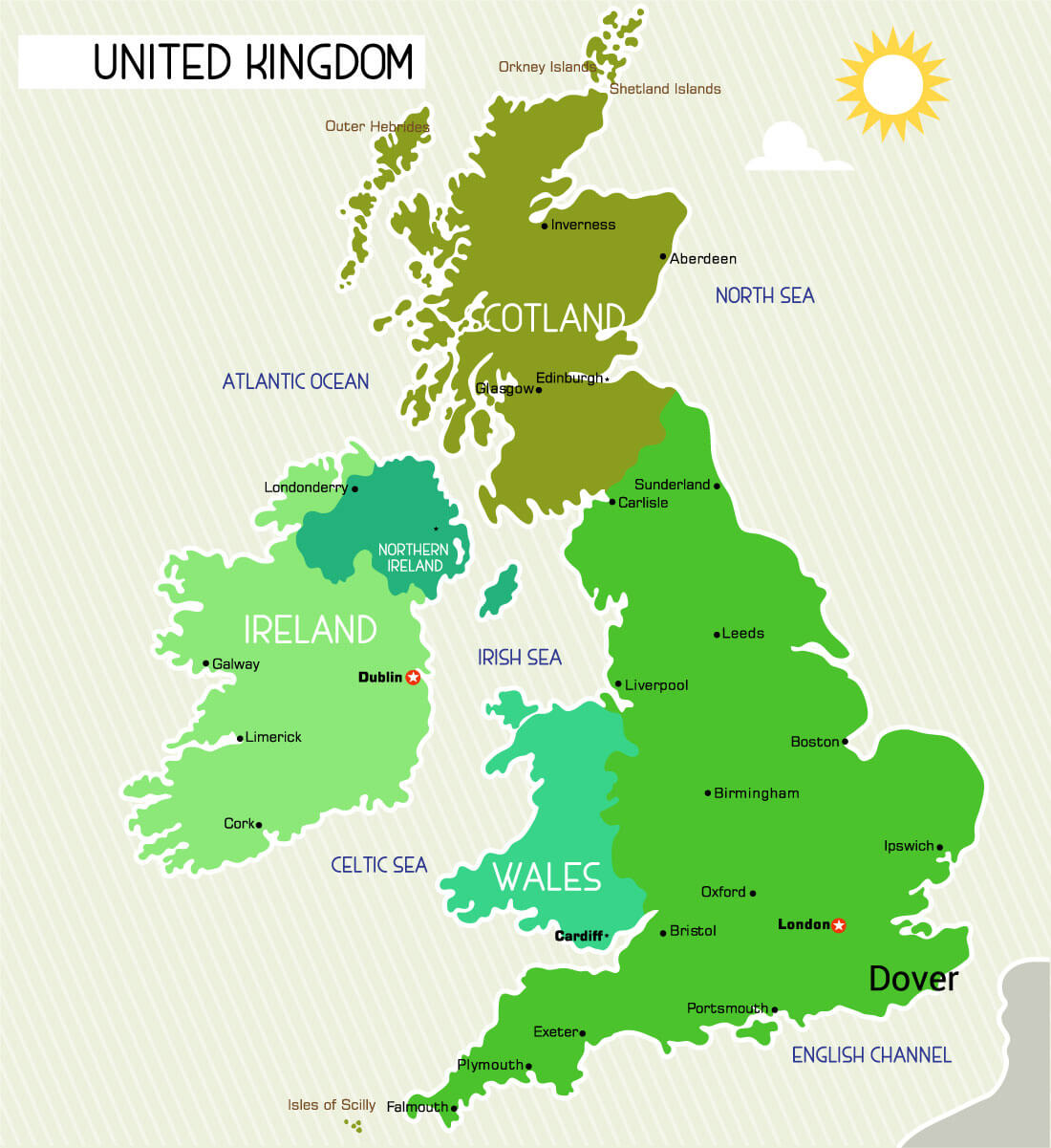 Before going on this trip, I didn't really know much about the United Kingdom.  I knew it was over there and had heard how incredible it was, but other than that.. I was kind of clueless.  I was especially unaware of the geography.  I know, kind of embarrassing, right?  Now that I've been on this cruise, I have a better understanding of where things are in the UK, including Scotland.  You can use this map to navigate the places we visited, mentioned below.
Things to know before visiting Scotland
Time in Scotland: they are on GMT (Greenwich Mean Time), the same as Ireland.  It is 7 hours ahead of my Pacific Standard Time, here in Los Angeles.
Weather in Scotland: the weather seemed really similar to Ireland to me.  It wasn't too hot or too cold in the beginning of September.  Because of this, you'll want to pack layers to wear throughout your trip.
I've heard the saying "There is no such thing as bad weather in Scotland, only the wrong clothes."
**I also bought the cutest rain jacket in Edinburgh at Cath Kidston.  I can't wait to wear it.
Scottish Money: They use GBP in Scotland or Pounds.  Most places take "contactless payments" and credit cards as well.
Scottish Accent: Be prepared to have a hard time understanding people in Scotland.  Their accent is lovely! But I had to ask people to repeat things to me several times.
Things to Do in Scotland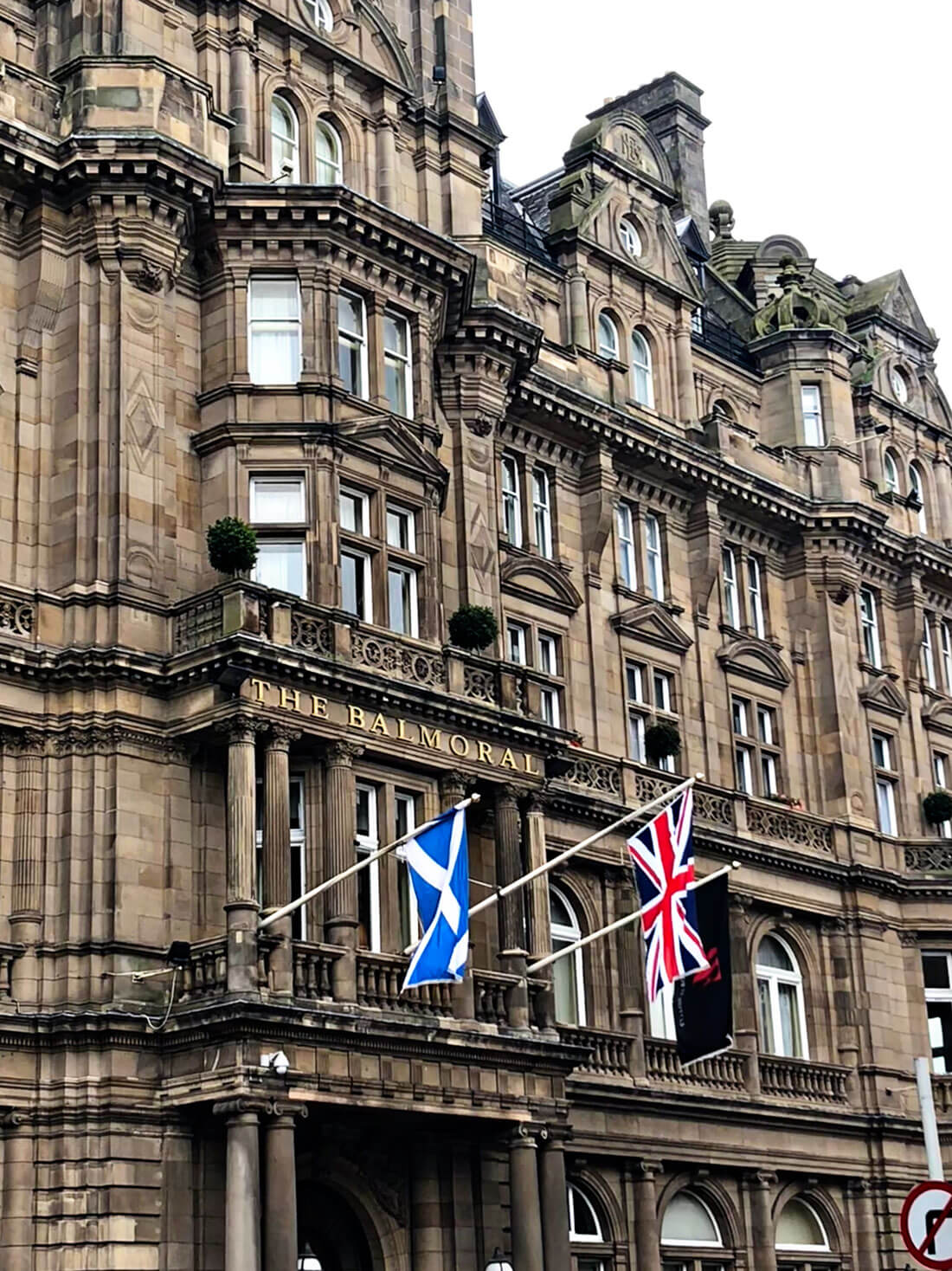 I feel like I could've spent a week in Scotland and still not experienced everything.  We took several days to cruise around it and enjoyed every minute of it.  There are a lot of reasons to add Scotland to your bucket list but just a few – the castles, the highlands, the people, the food, the shopping, the architecture, the lochs!
These were the stops that we went on while in Scotland:
Glasgow Scotland
When we arrived in Greenock (the name of our port), we had several options.  We went on an excursion that had Loch Lomond and the Inveraray Castle in it, along with the Scottish Highlands.  Not only was the drive absolutely beautiful, but everywhere we stopped took my breath away.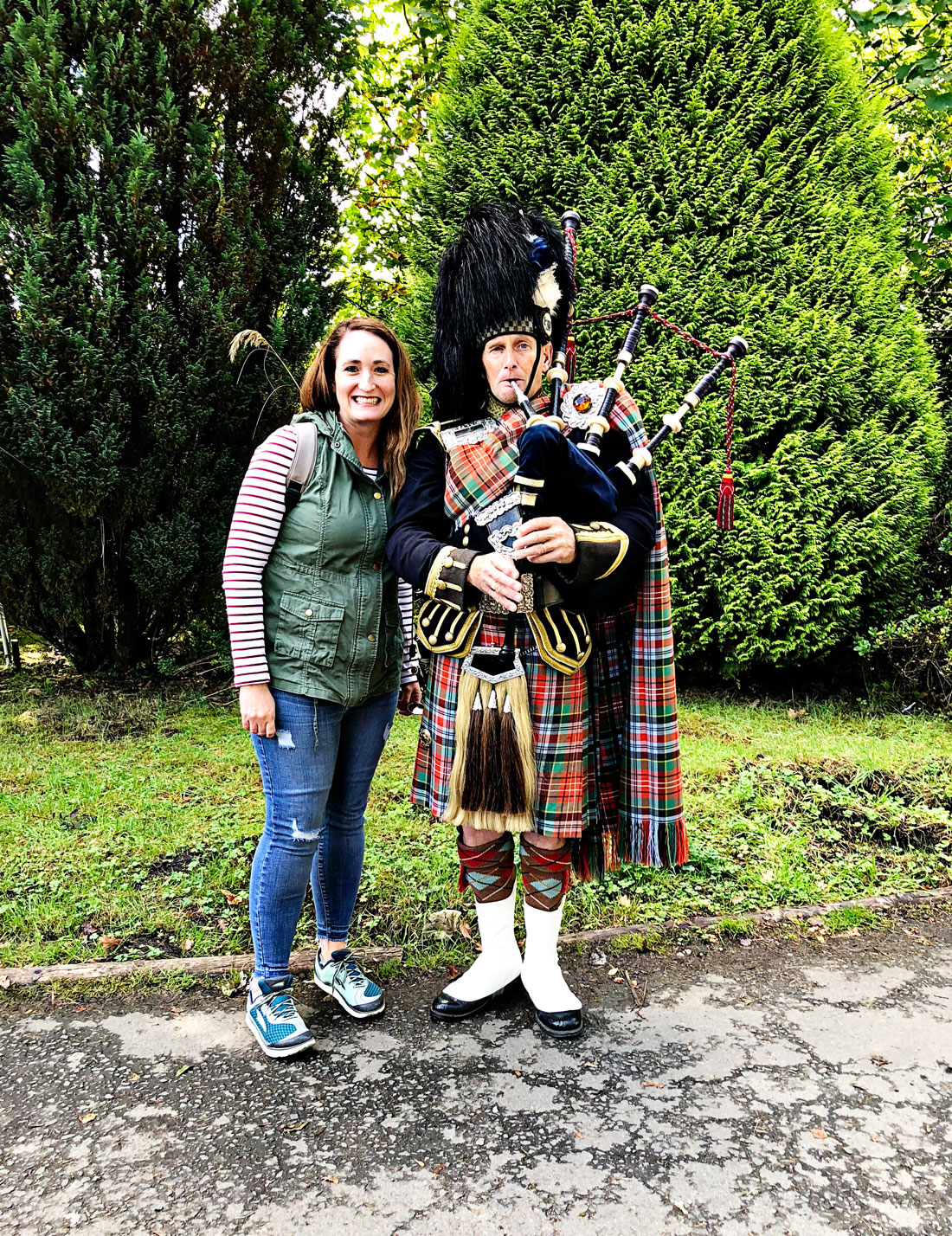 When we got of our tour bus, we were welcomed by a Scottish bagpiper and couldn't resist taking a picture with him.  When in Scotland….. right?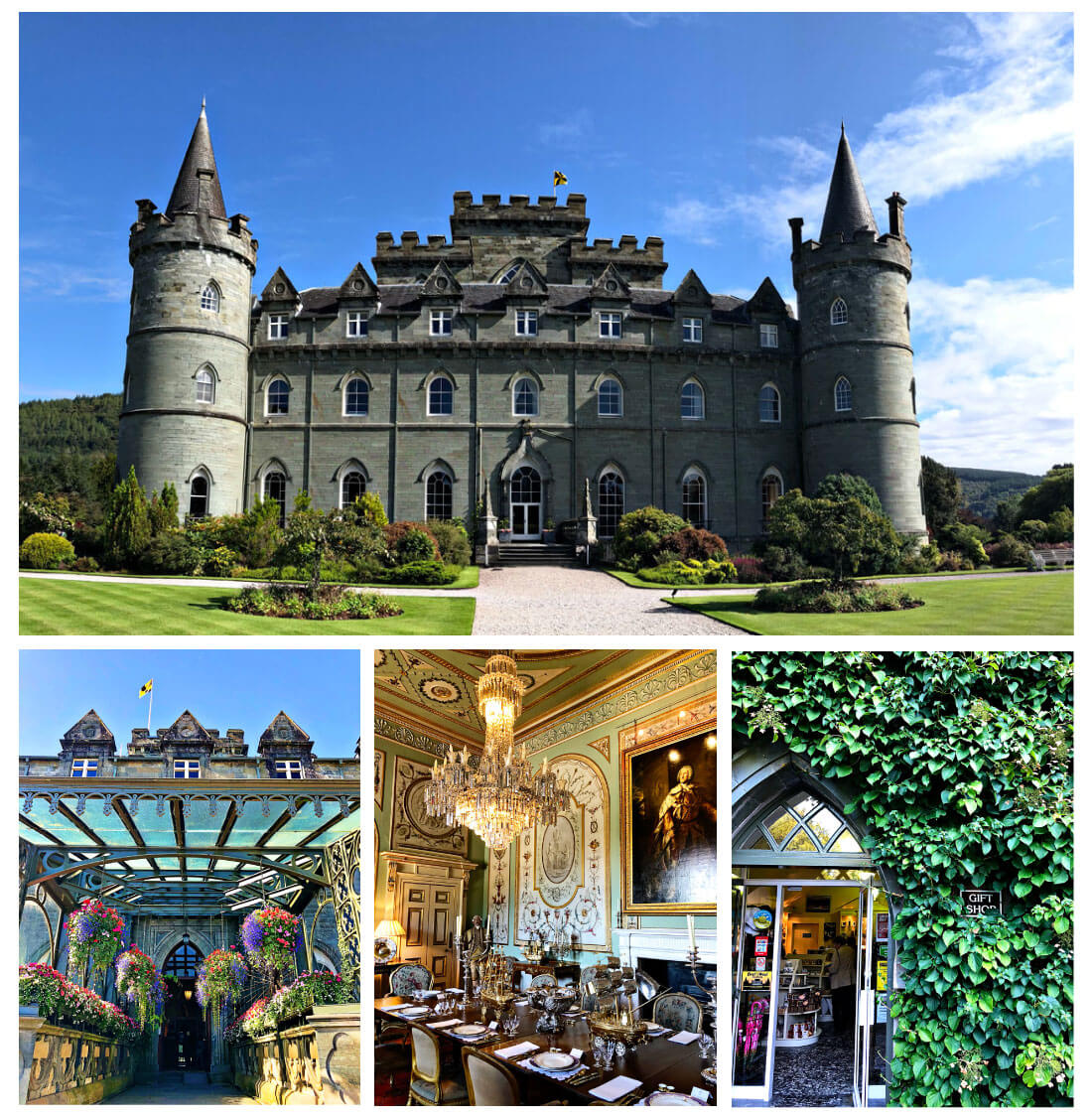 Seeing Inveraray Castle in person was amazing.  The castle sits on 16 acres and every detail was impeccable.  It was interesting learning about the Duke and his family through pictures and memorabilia.  You might also recognize the dining room of the castle from an episode of Downton Abbey for a Christmas special.
It never even occurred to me before visiting Scotland that the word "loch" means lake.  We visited Loch Lomond after our tour of the Inveraray Castle and it was such a cute little town and lake.  There was a tiny little ice cream shop on the dock of the loch and I got the best raspberry graham cracker ice cream I've ever had.  Yum!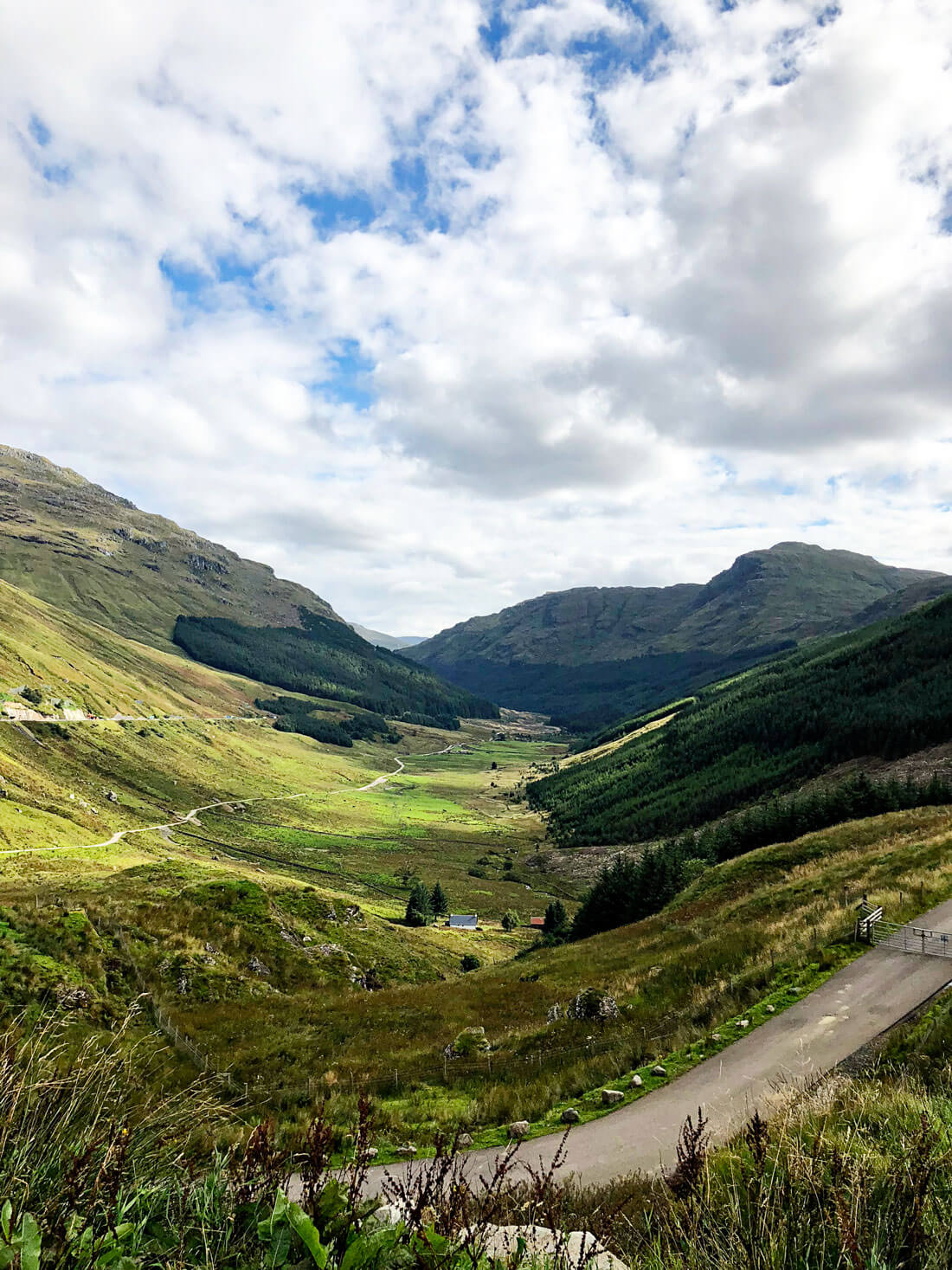 One of the things that surprised me most about this excursion was driving through the Scottish Highlands.  On our way to Inveraray, it felt like we were driving through Oregon or Washington with lots of mountains and trees.  Then we went to the castle, and the loch – we say so many different types of scenery on our first day in Scotland.  It was amazing!
Kirkwall Scotland
Kirkwall is the capital of the Orkney Islands at the very tippy top of Scotland.  We had a short excursion to the Standing Stones of Stenness and the Ring of Brodgar.  It was beautiful to be out first thing in the morning with the sun barely rising.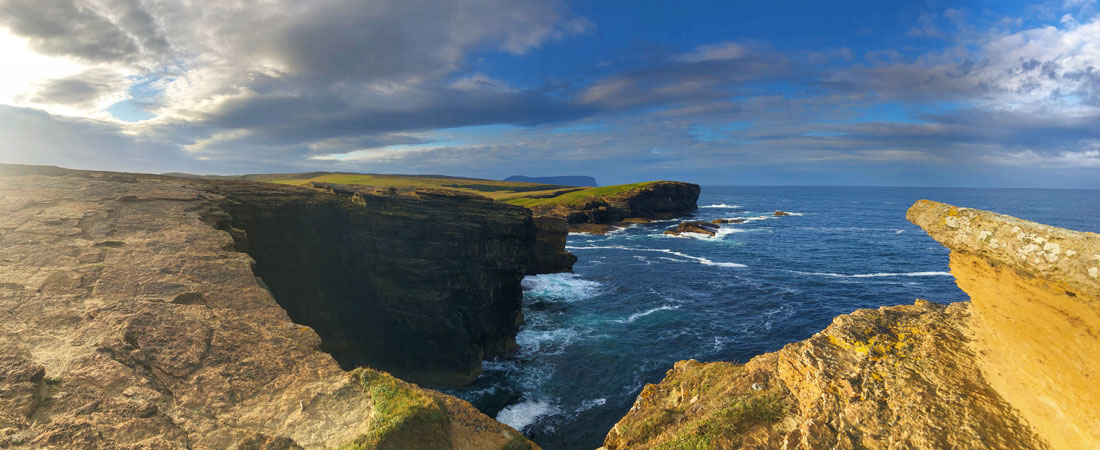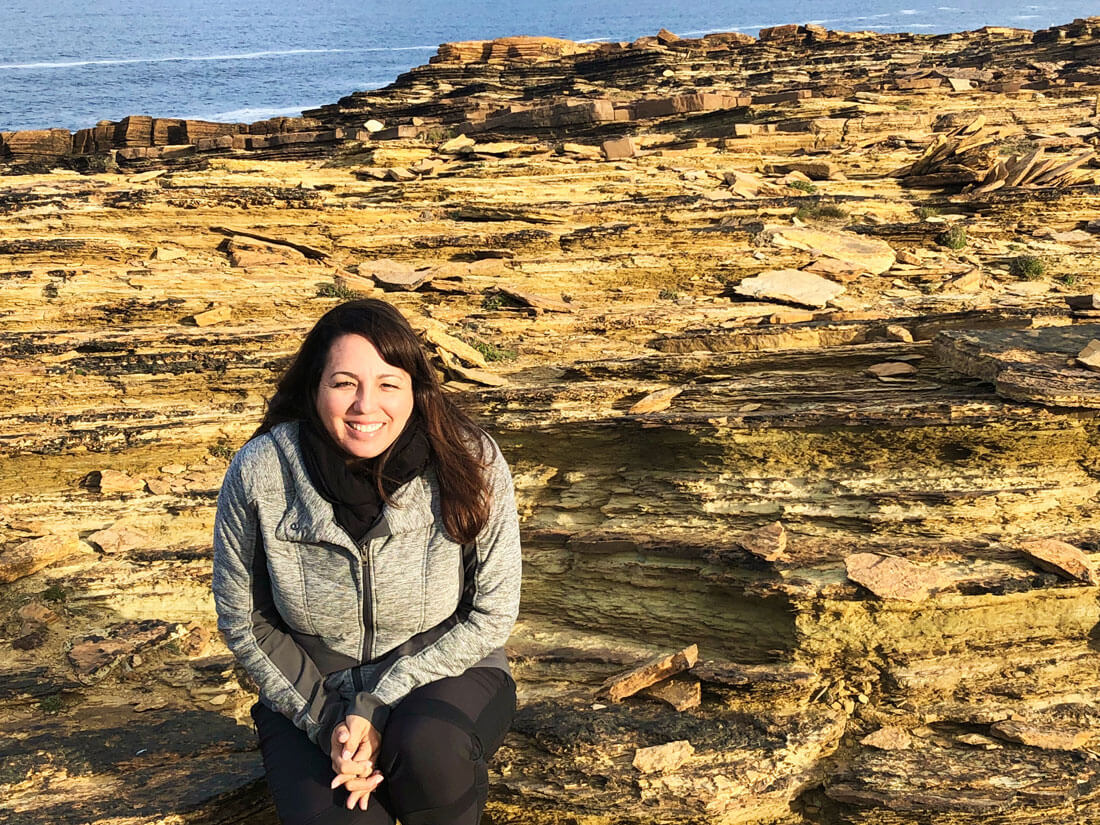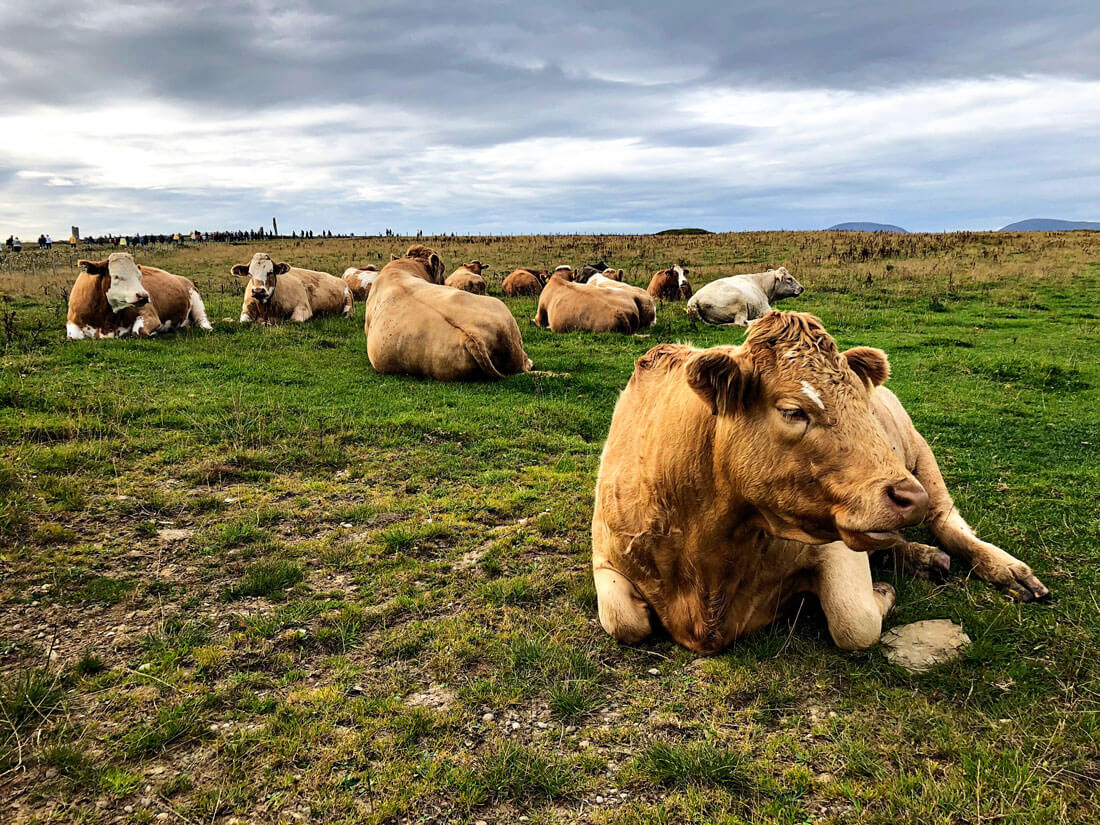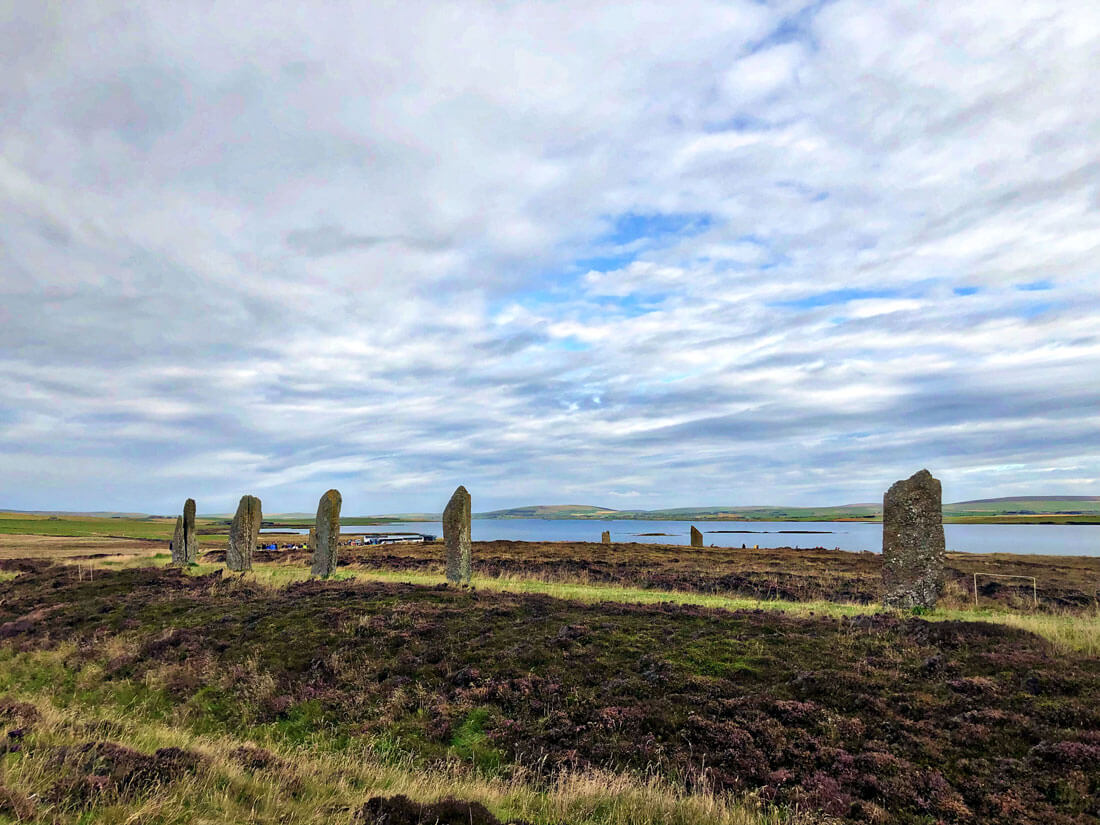 Inverness Scotland
Inverness was one of my favorite stops in Scotland.  We had a hard time choosing between a few excursions for our Invergordon port (where Inverness is located) because there were so many good ones.  I had friends who went to the Dunrobin Castle and absolutely loved it.  Taryn really wanted to go to find Nessie, so we went with a Loch Ness and Urqhart Castle ruins tour.  We didn't see Nessie (dang it!) but it was cool to be at a place that has been talked about so much.
The day we went was one of the few times it rained on us.  It wasn't raining hard and there were still lots of people at the Urquhart Castle.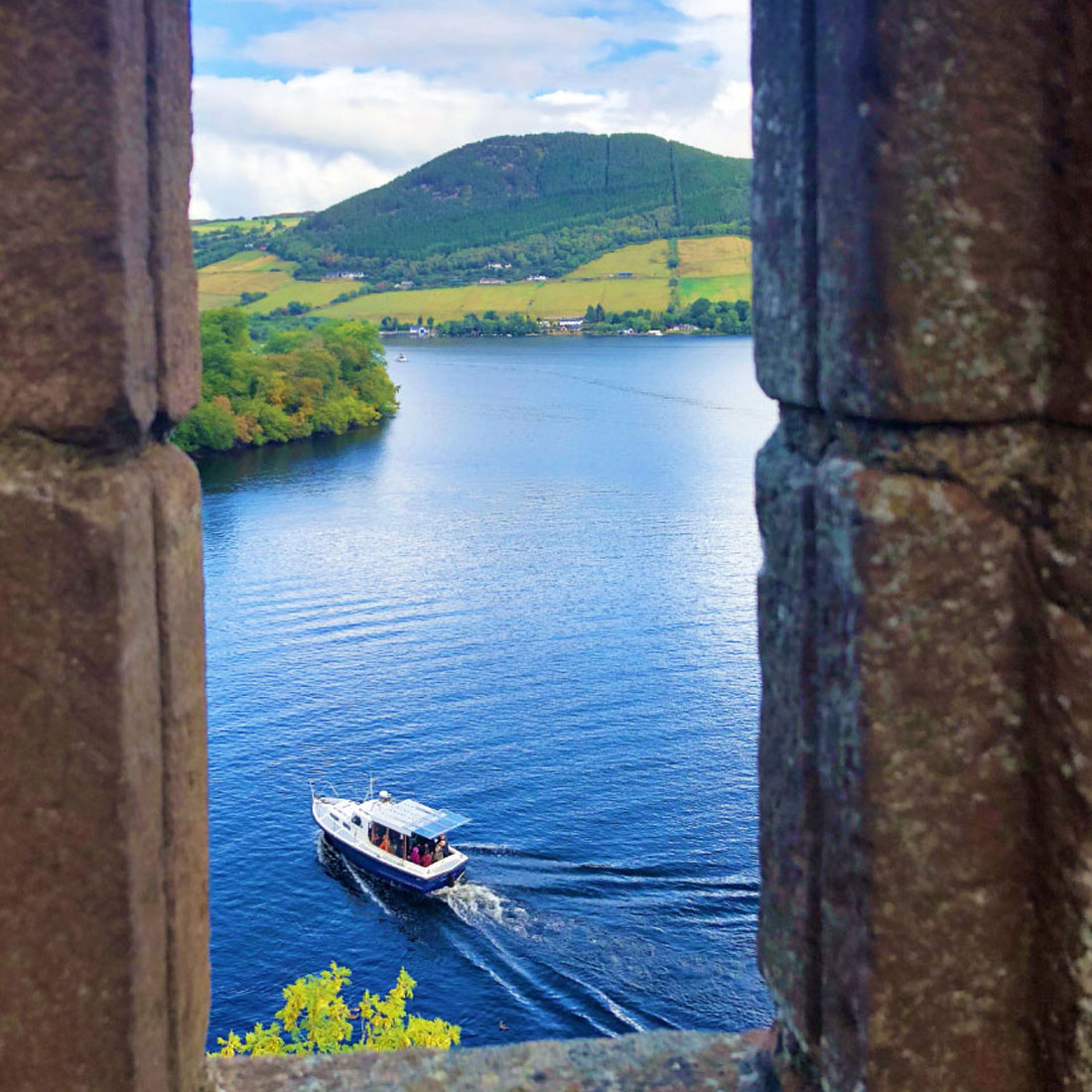 It was so cool to be at the top of the castle looking down onto Loch Ness.  It was very crowded though – hard to make it up to the top and back down because there is very little room to walk.  There wasn't a wait like there was for Blarney Castle in Ireland, just a little tricky to get up and down.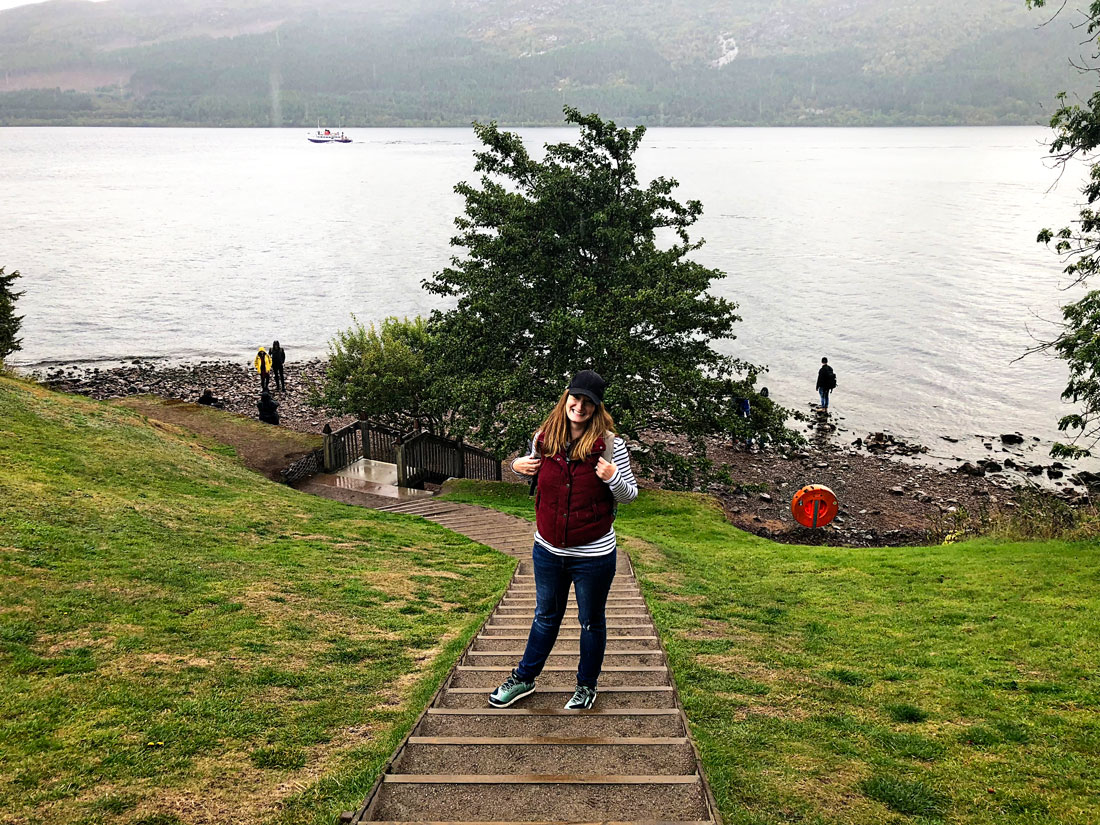 Taryn was so happy to have made it to Loch Ness – it was serene being right next to the water.
After going on our excursion, we had a little bit of time to walk through Inverness before going back to our Princess Cruises ship.  It was magical.  The flowers, the streets, the shopping.  I can't wait to go back someday!!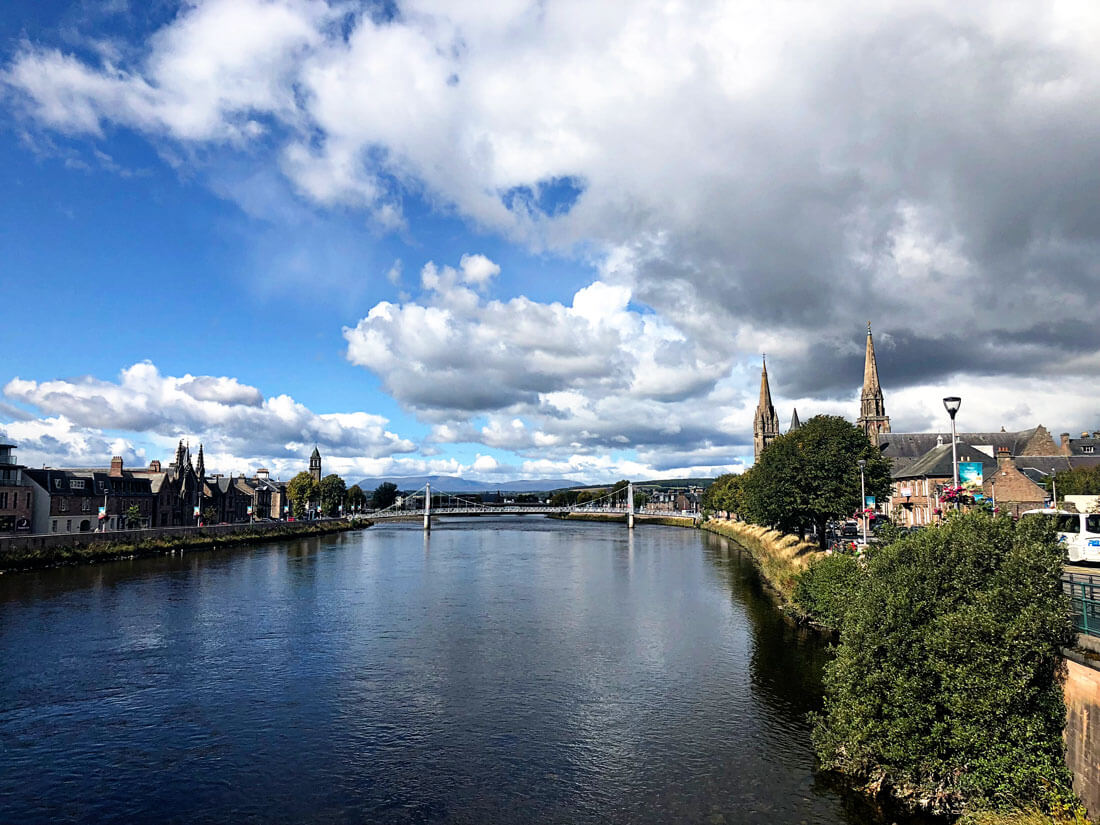 Edinburgh Scotland
I could spend an entire post just on Edinburgh (maybe I will someday).  I have told as many people who will listen that it's my new favorite city.  Edinburgh (pronounced ed-in-bruh, bruh is like the first part of "brush" without the sh sound, NOT Edin-burgh) has an incredible vibe – the architecture, scenery, restaurants, shopping, everything!! The only sad thing is that we only had 1 short day here. I hope I get to go back and spend at least a few days to experience more of it.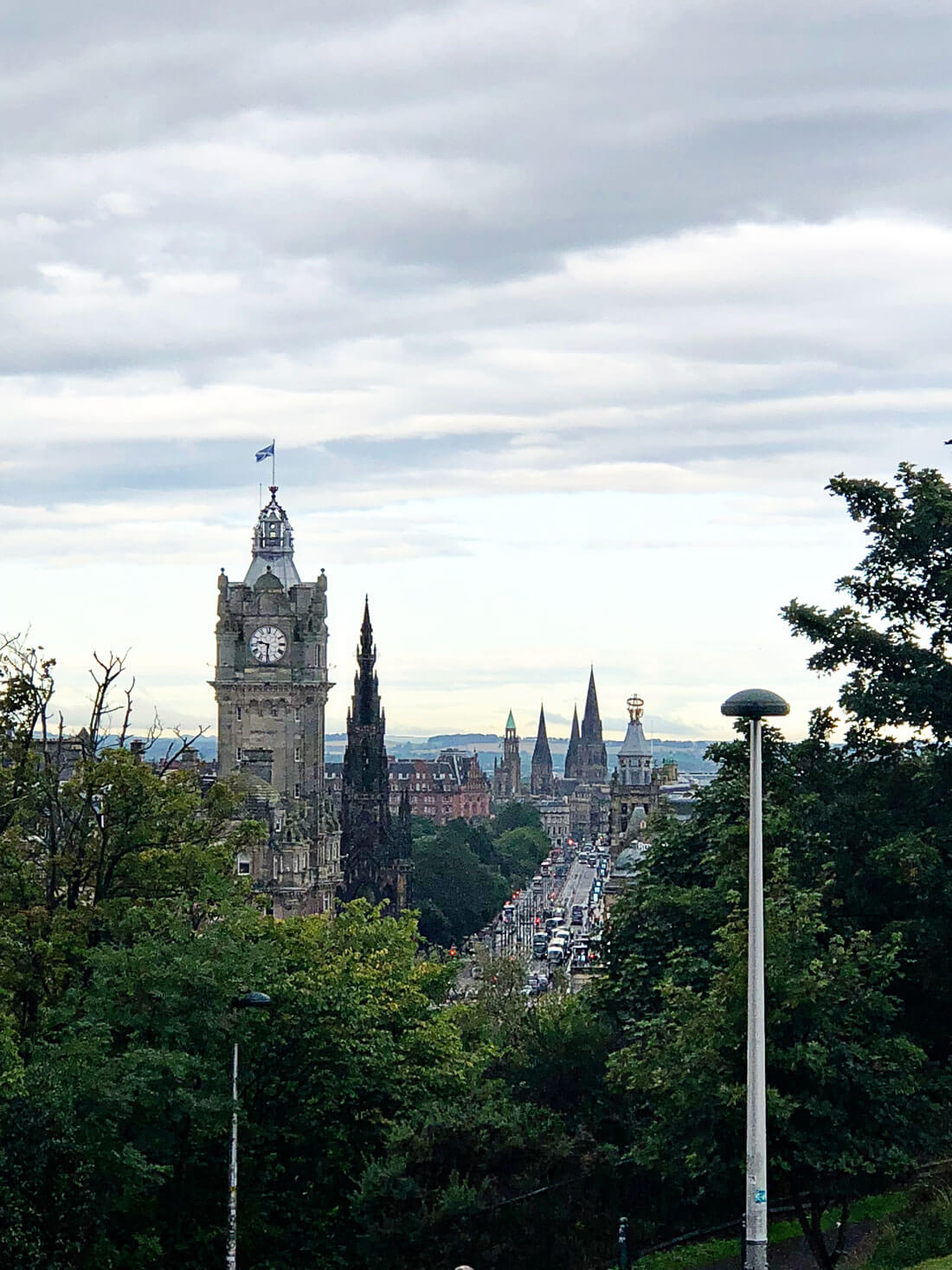 We took a short bus ride from our port to the city and immediately climbed about a million stairs to Calton Hill.  From there, you can see the entire city (picture taken above).  We got so excited to spend the day there after seeing the views from above.

There was no doubt that we wanted to make it to Royal Mile as that's what everyone talks about.  It's a succession of streets that come together of the Old Town in Edinburgh. I saw these red phone booths and knew I had to take pictures of it: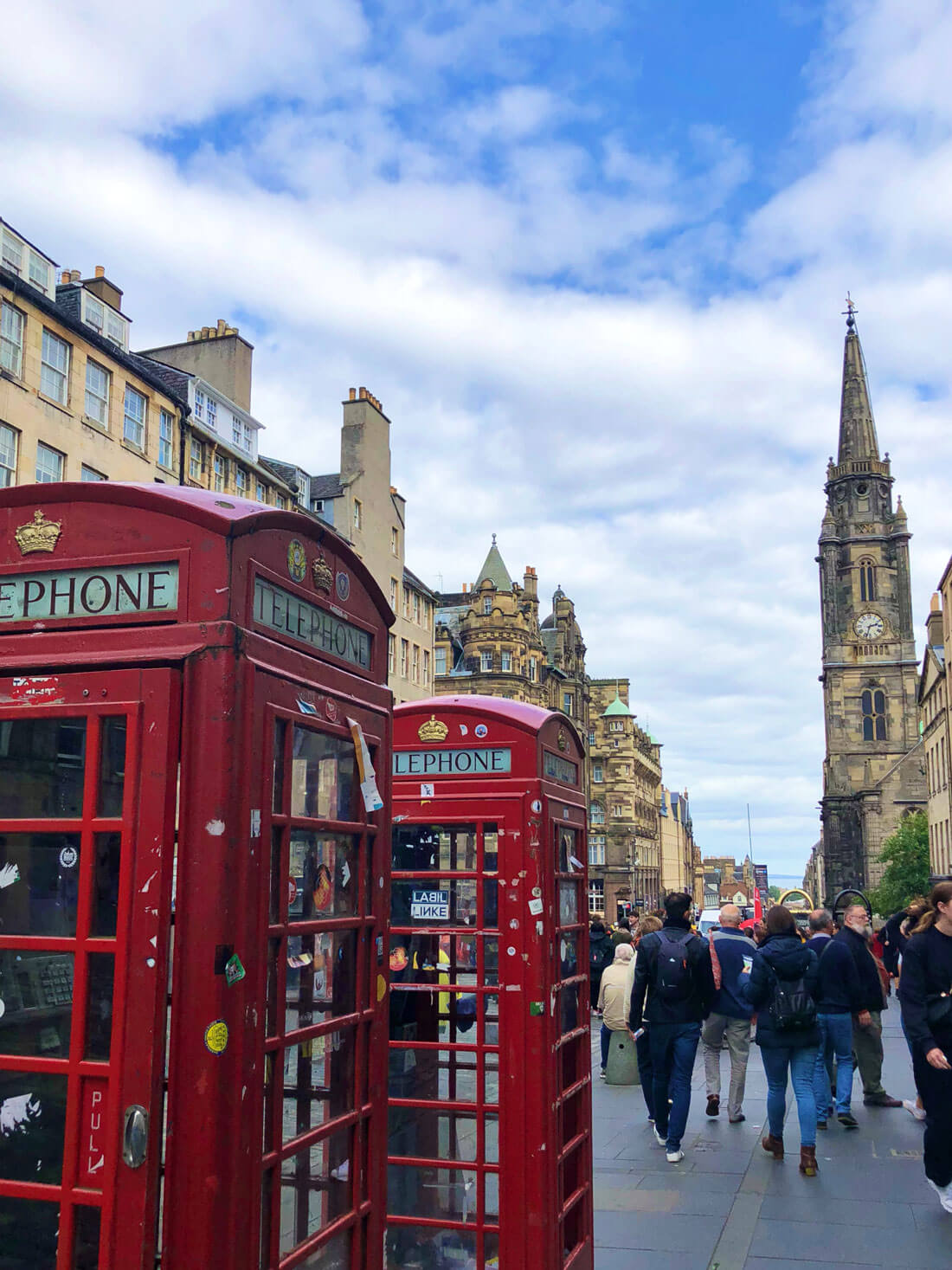 St. Giles Cathedral took us by surprise.  Because I am from a different faith, I hadn't heard of it but we walked past it and wanted to go inside.  It was absolutely gorgeous inside.  Built in 1124, all of the details are incredible!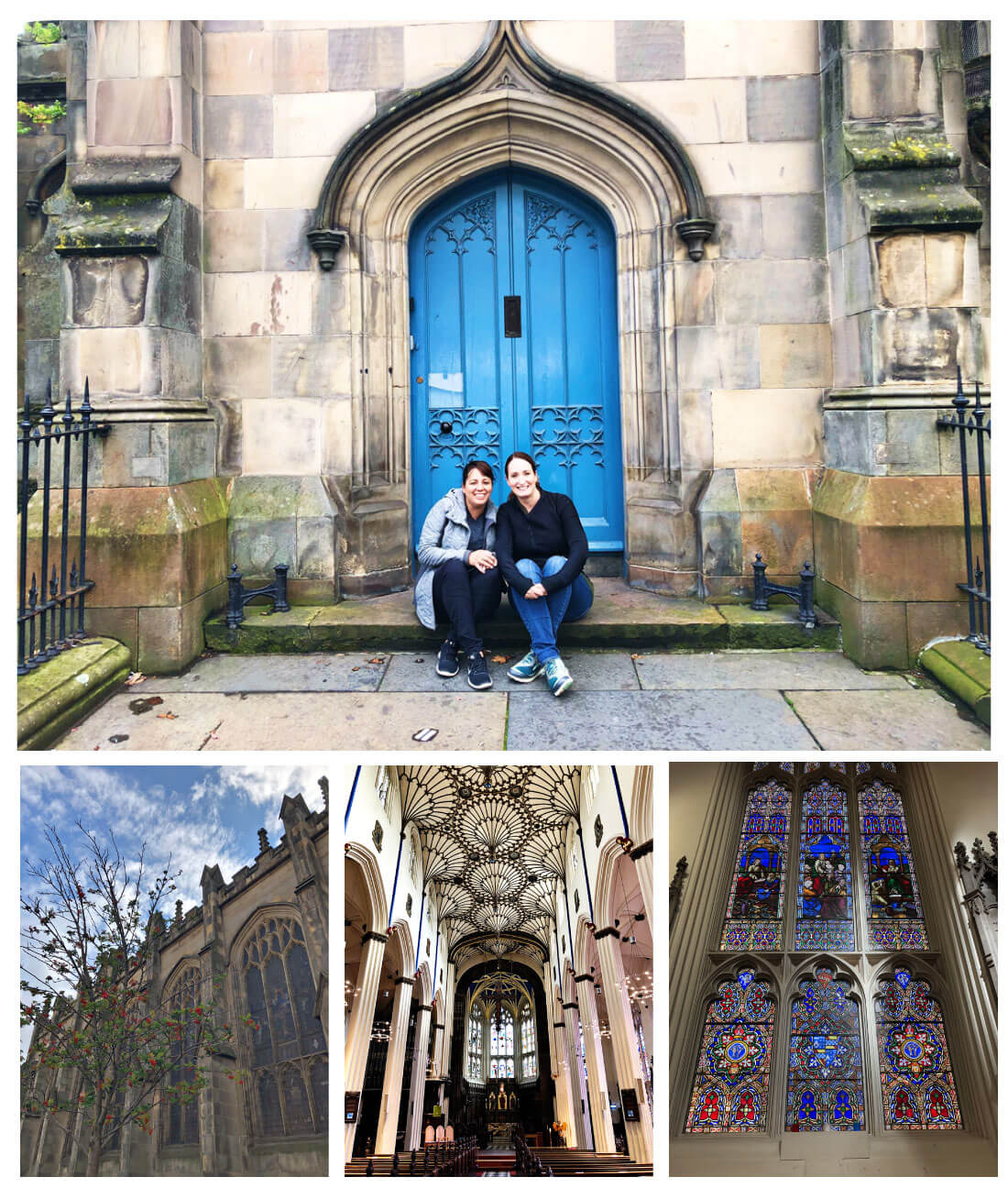 I definitely appreciated the care in which they have preserved the cathedral right in the heart of the city.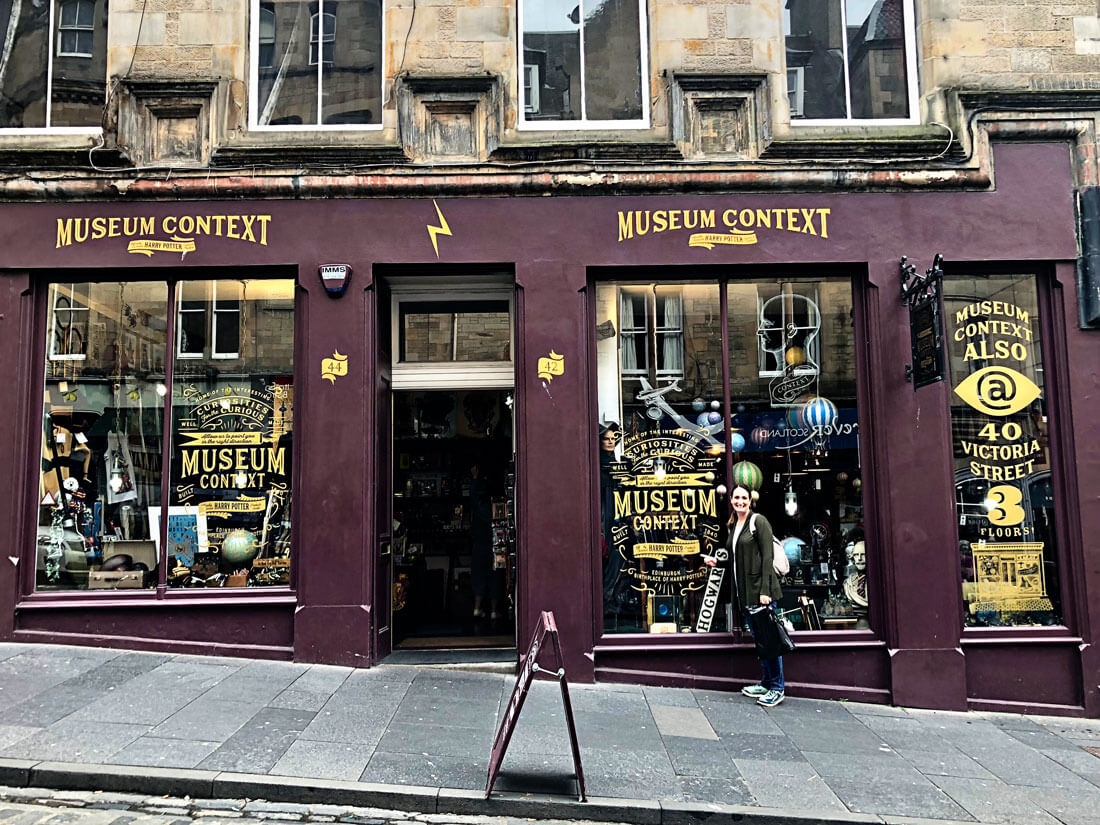 Did you know that J.K. Rowling wrote a lot of Harry Potter in coffee houses in Edinburgh?  It served as inspiration for one of the most read series of all time.  There was a shop there called Museum Context with official Harry Potter products inside.  It was fun to see where J.K. was inspired and I'm not surprised one bit!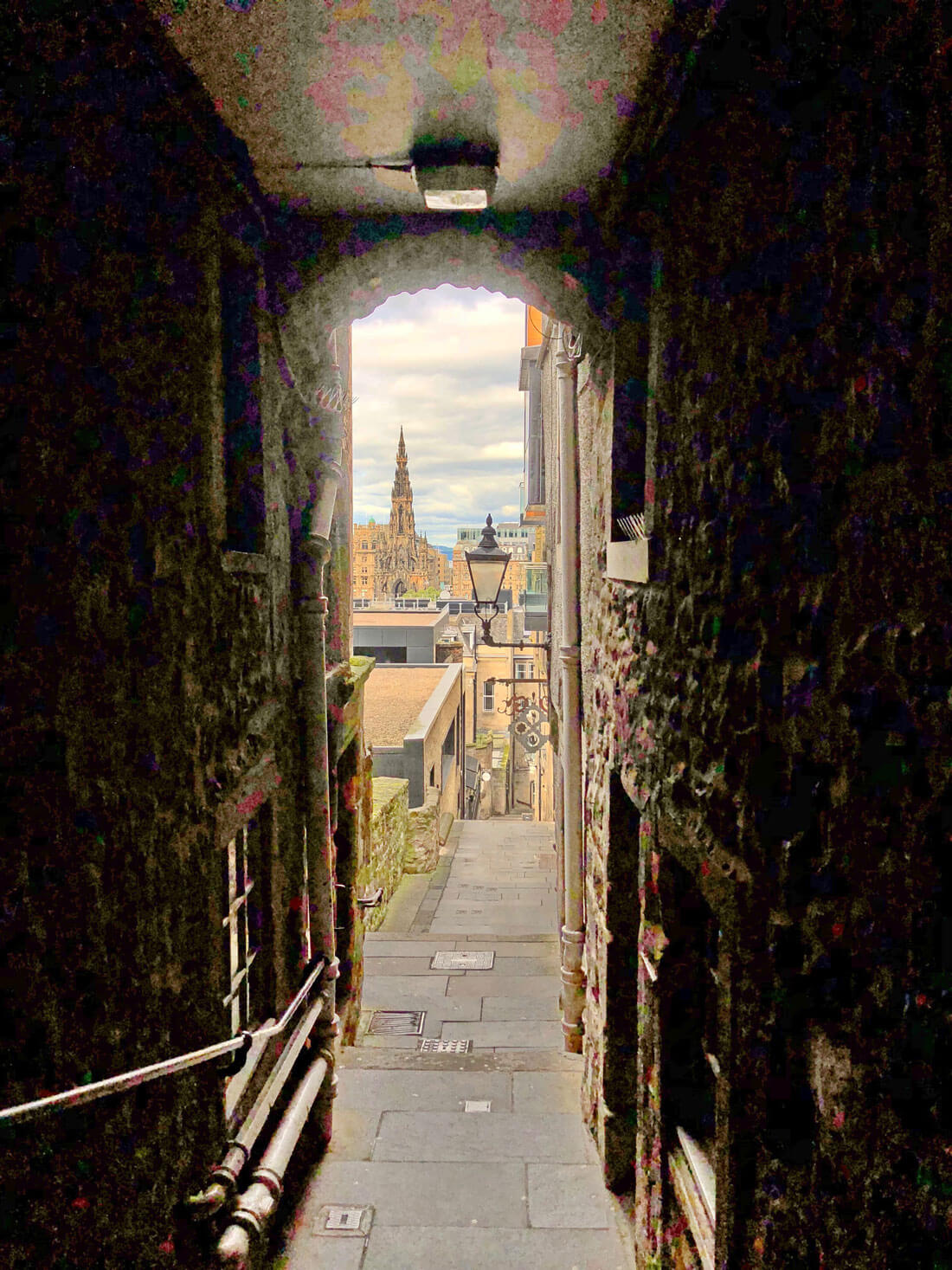 As I've mentioned several times before, I love love love trying new foods while traveling.  There were so many options in Edinburgh that we had a hard time deciding where to go.  In the end, we walked down this "close" to the Devil's Advocate for lunch.  Not only was environment awesome, but the food was fantastic too.  We got to sample a tiny bit of haggis (just to say I tasted it) and have a fabulous meal.
Old Town Edinburgh originally had the main street but is now called the Royal Mile.  There are lots of alleyways off of the Royal Mile and a lot of them are marked as "closes."  They were called "closes" because they led to private property and were closed to the public.  But now several of them are open, including the one we took – the advocate close.
Other travel posts
If you love this Scotland post, you're going to love these other travel posts from my British Cruise. Please click each link below to find more information!