If you like pretty scenery with castles, countryside and the sea, plus friendly people, then Ireland is your place! Especially if you don't mind a little rain.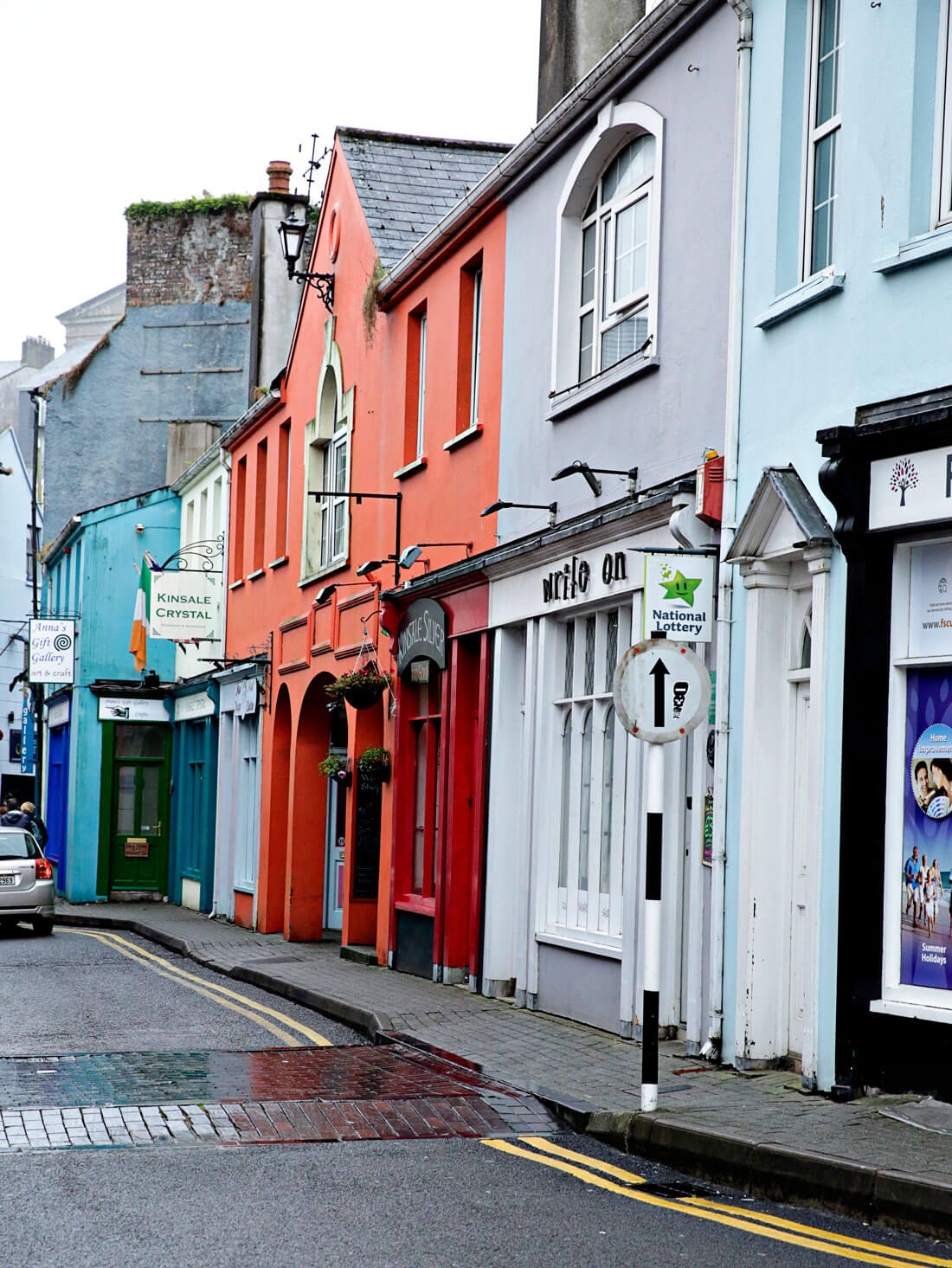 This post is in partnership with Princess Cruises. I am beyond thrilled to work with a company I absolutely love!
Ireland
As I mentioned in my British Isles Cruise overview, Ireland wasn't really on my bucket list.  After visiting it, I'm counting the minutes until I can go back again.  I will discuss Northern Ireland in another post as it's actually separate from the rest of Ireland.  Did you know that?
One of the things I love most about cruising is being able to see so many places in a short amount of time.  The excursions are awesome!    And a Princess cruise is a great way to celebrate – last year was Josh graduating from law school and this cruise to celebrate my big 4-0 with my college bestie (we turned 40 within a week of each other).  We both loved the Royal Princess!

Here are some of the places we went and why I fell in love with Ireland:
Cork Ireland
We started our Irish journey in the southwest part of the country in Cobh (pronounced Cove) that took us to Cork. What a place to start!  I was in awe of all of the bright colored buildings plus the Blarney Castle and the cute town of Kinsale.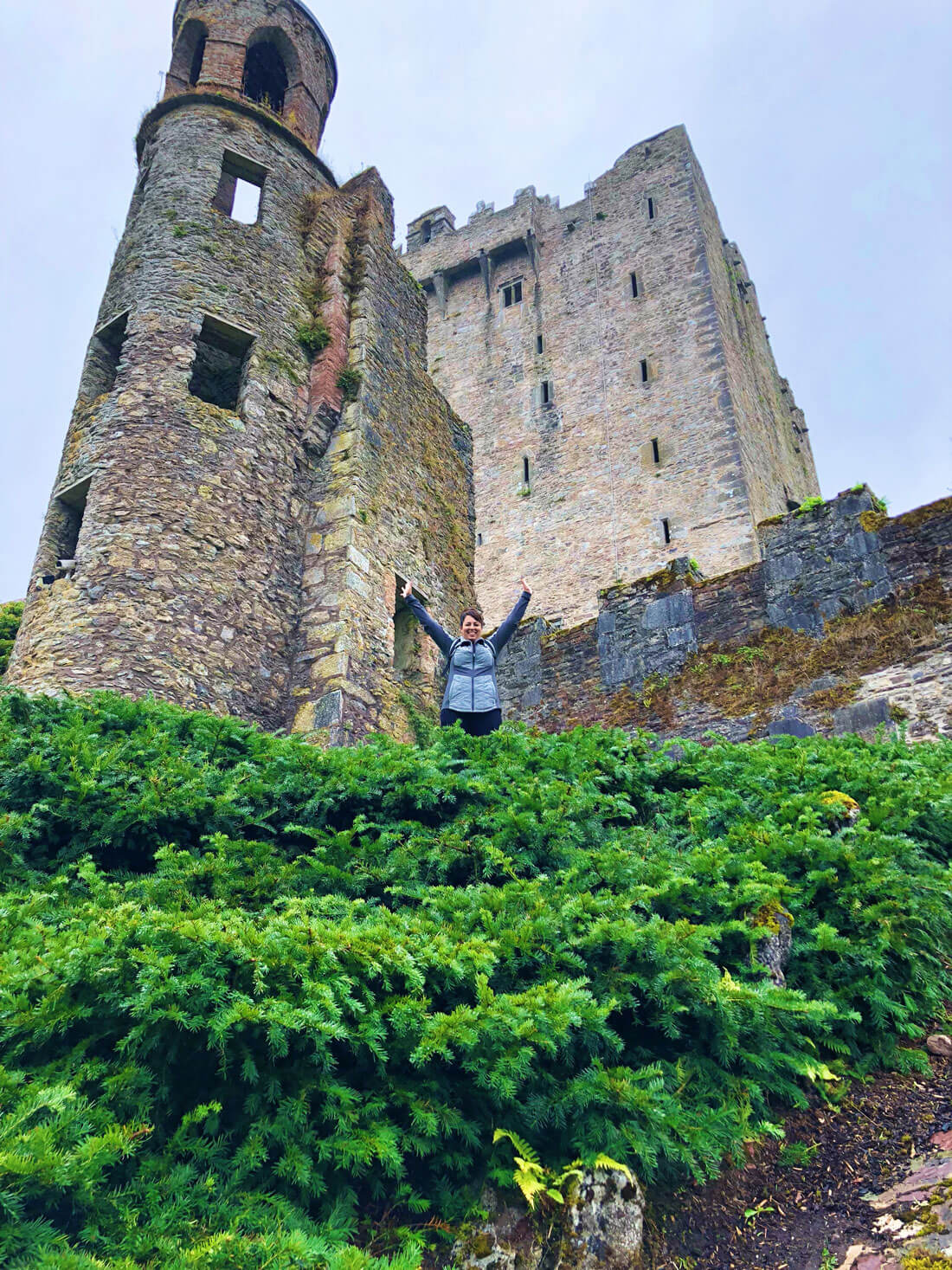 Blarney Castle
I'm sure it will come as no surprise that we visited the Blarney Castle as a part of our excursion when we went to Cork.  It is one of the only things I knew about visiting this country and it didn't disappoint.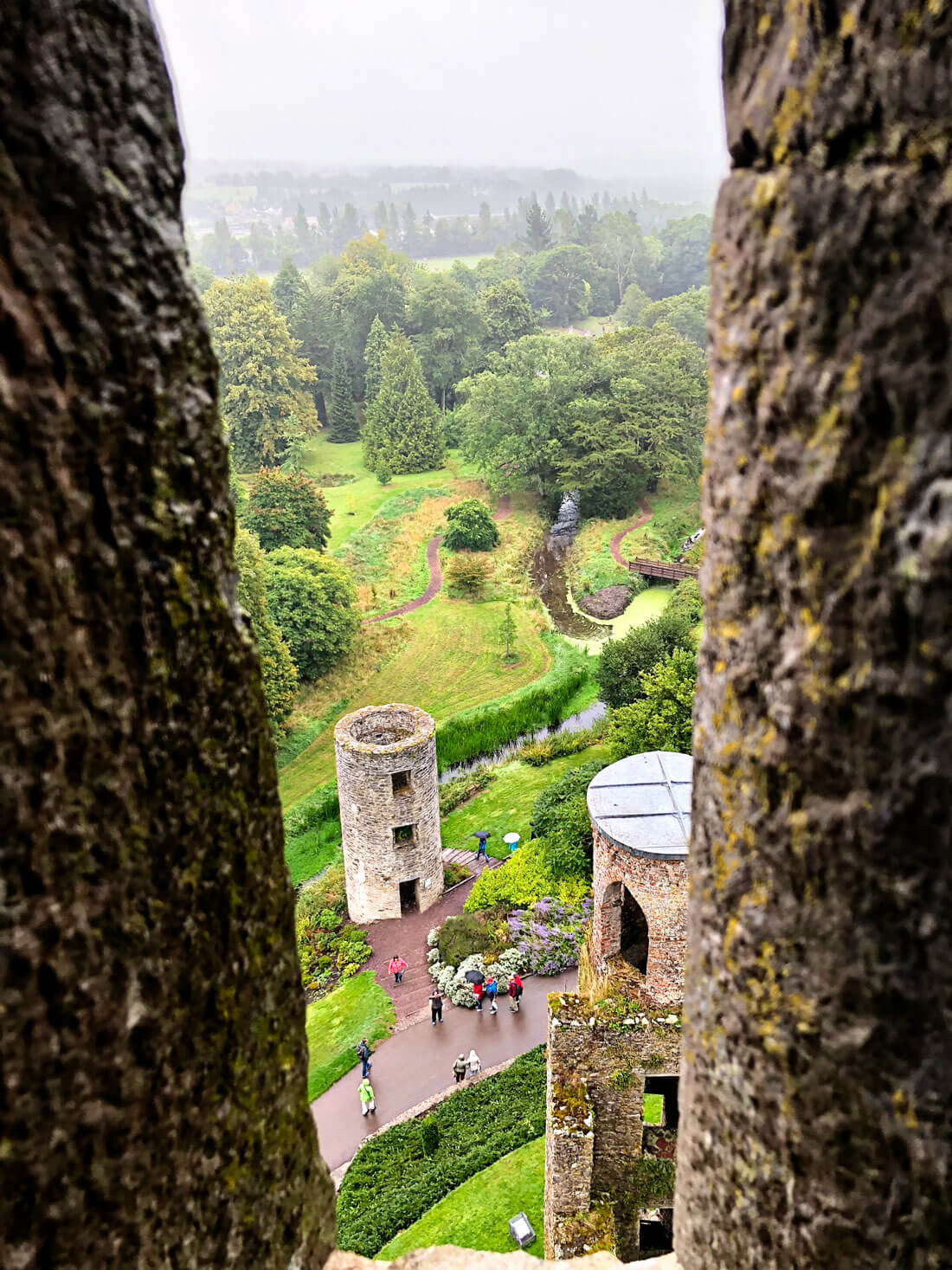 If you haven't heard of it before, it is famous for the Blarney Stone which is made up of limestone and is at the very top of the castle.  The legend goes that if you kiss the stone, you will receive the gift of gab (eloquence or flattery).  It goes all the way back to 1446!
The grounds are huge and gorgeous but there is a long wait to walk up to kiss the stone.  It also has narrow steps up to it so if you don't like being confined, it might not be the best choice for you.  If you don't like the idea of kissing a stone that millions of people have kissed, it's also not for you.  I wasn't sure if I'd ever make it back so I went for it!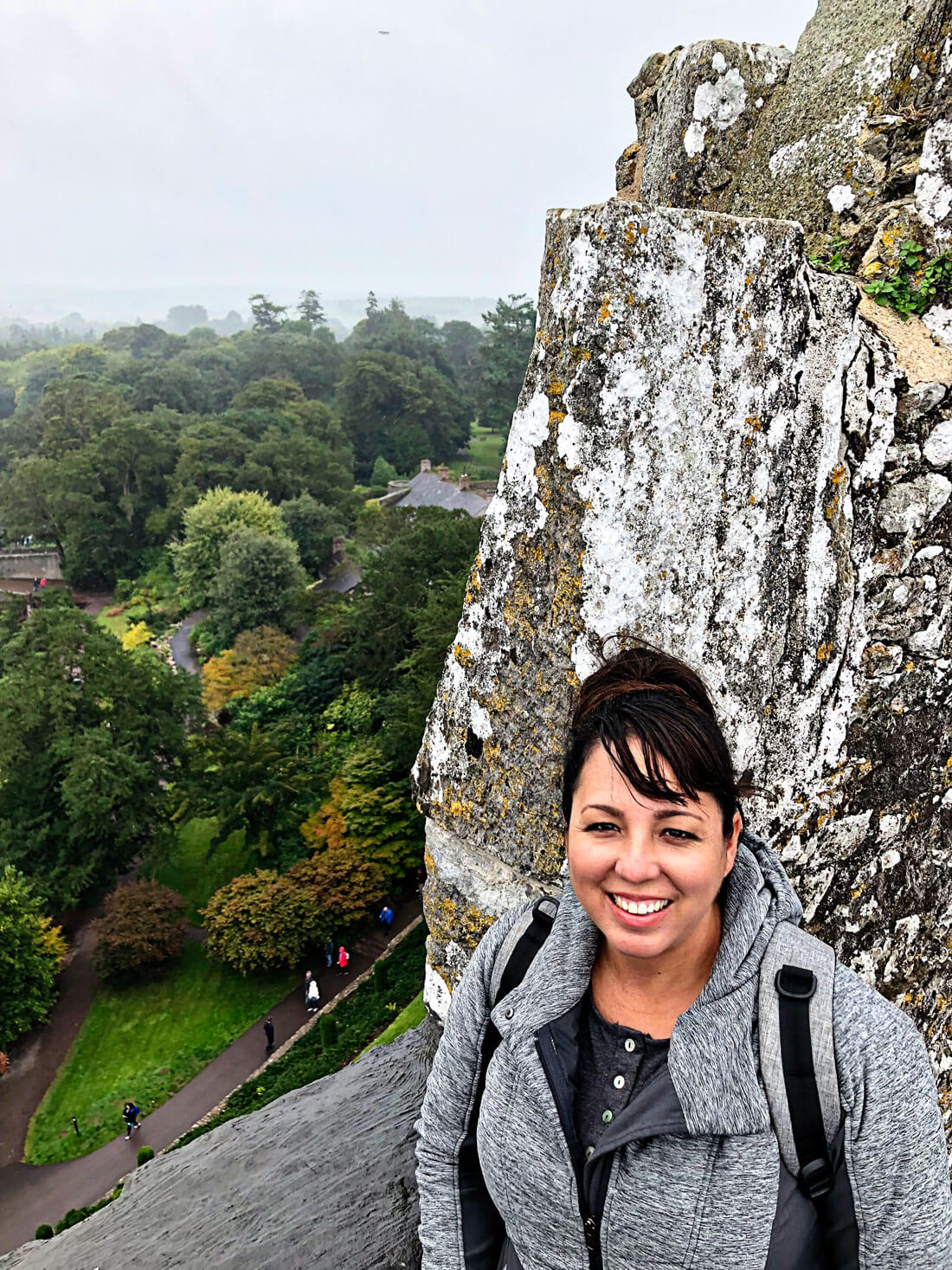 Dublin Ireland
When we arrived in Dublin we took a bus through the countryside and stopped at the Powerscourt waterfall.  But by far my favorite thing that we did in Dublin was visiting the Powerscourt Estate.  It was huge and breathtaking.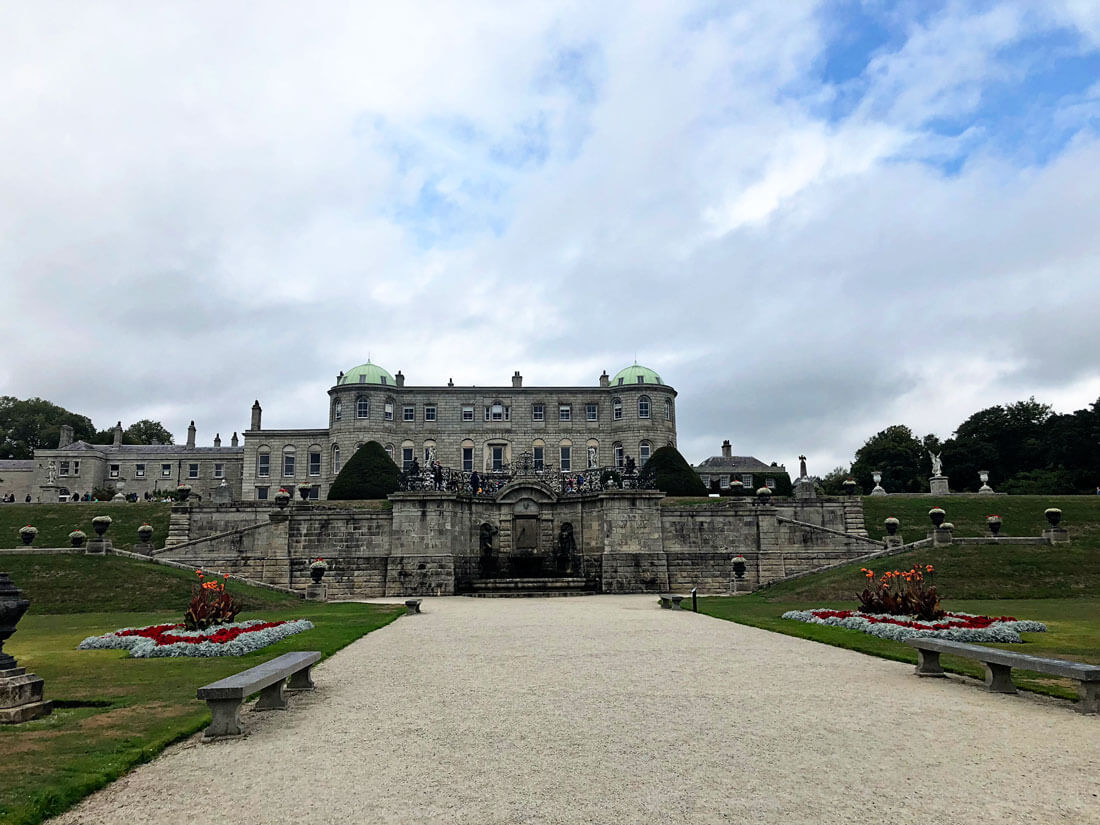 I couldn't stop taking pictures of everything.  The building, all of the gardens, the golden gates – it was all so incredible.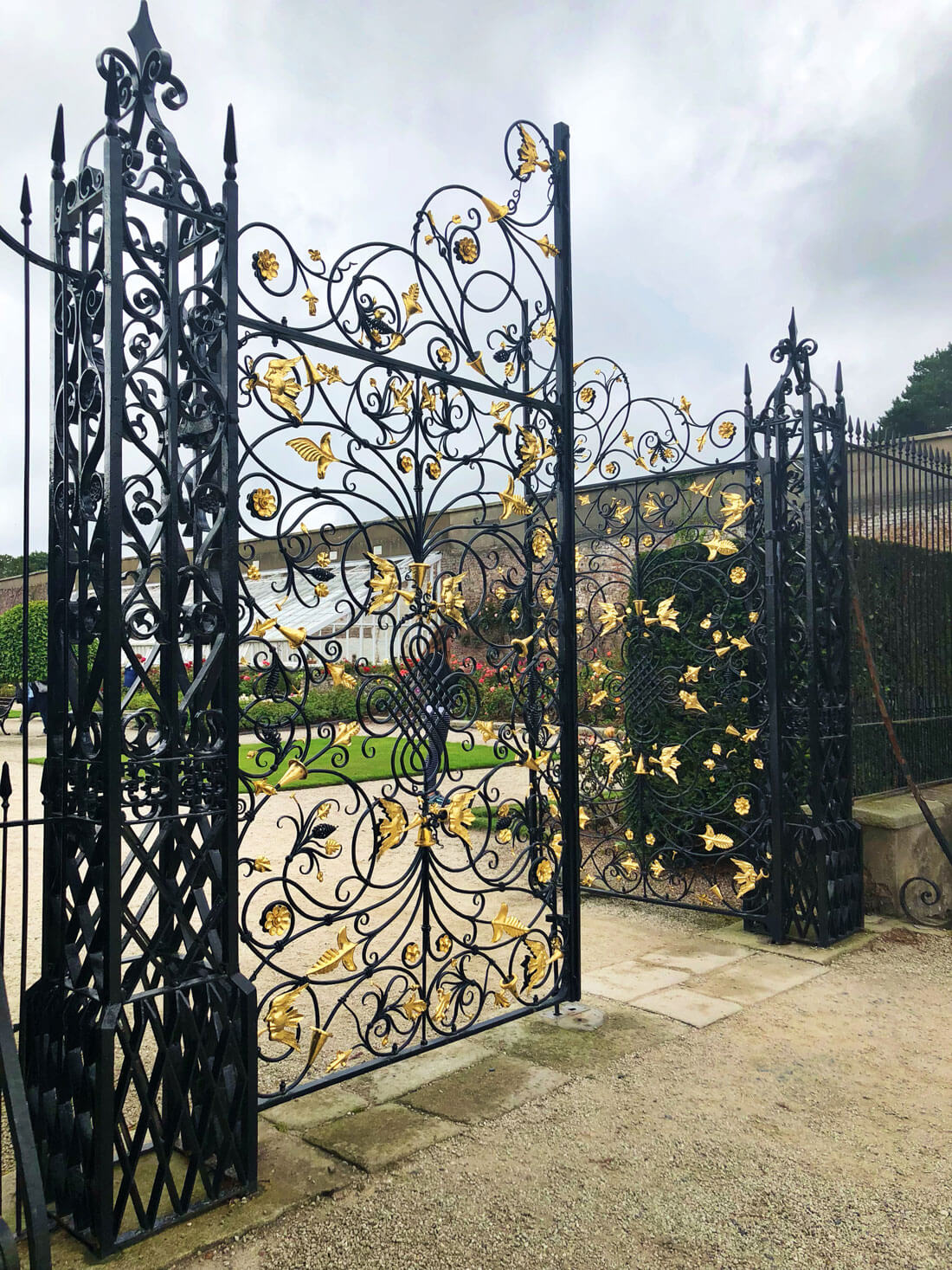 It was especially fun because they had a "Julia" garden and my daughter is Julia so I couldn't help but take lots of pictures there.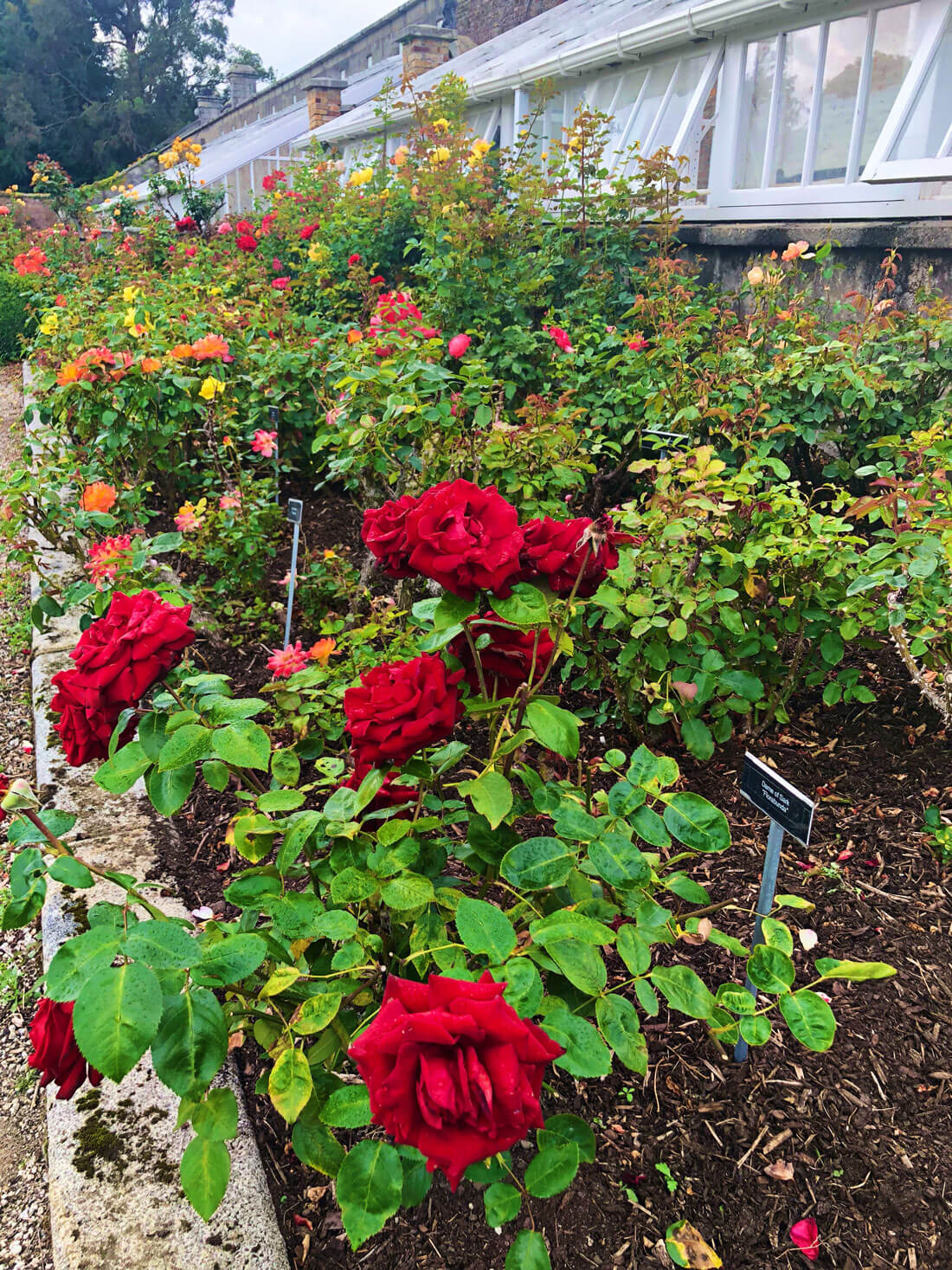 My suggestion is to go to skip the waterfall and go to the estate.
Georgian Doors
While we heard a couple of different explanations of how the brightly colored doors came to be in Dublin, all I cared about was that they are beautiful.  I could probably have a photo album with a thousand pictures just of the doors!

The people
I couldn't help but notice that the people there were helpful and kind.  I did have a hard time understanding sometimes (although nothing like Scotland! More on that later) but they didn't seem to mind repeating.

The country side
Someone mentioned to me before I left that Ireland was similar to New Zealand.  I think New Zealand is absolutely beautiful so I was super excited to see if my friend was right.  I'm happy to report that indeed she was right.  It did remind me of it, just a little colder.  The countryside was green and there were sheep everywhere.
The breweries
Now most people would probably put this at the top of their list.. but since I don't drink alcohol, it wasn't top priority for me.  I did have lots of friends who were traveling with us who experiences all that the country had to offer by way of the breweries.  They were very happy with that! It's definitely known for the Guinness Storehouse and Jameson Distillery.
Ireland Basics
Moving on to the things you really need to know about visiting Ireland – weather, currency, time zone, etc.
Weather in Ireland
People talk about the weather A LOT in Ireland. Probably because it rains quite a bit so it's easy to talk about.   But it also isn't extreme weather either – not too hot, not too cold.  That makes it a great place to visit.
We're on the same hemisphere so we experience the same seasons.  In Spring, from February to April, it's typically between 46 – 54 degrees F (although they use Celcius over there).  For summer, it's betwen 64 – 68 on average and in July and August they get a lot of daylight!  In the fall, it is about 57-64 degrees.  We visited at the very end of August and beginning of September and while there was some rain, it was minimal.  Winter is somewhere around 45 degrees but some months get much colder than that.
What time is it in Ireland?
Ireland uses Irish Standard Time.  It works out to be UTC + 1 hour.  So if it's 12pm in Los Angeles (where I live) it's 8 hours ahead in Ireland, making it 8pm.  It was a little tricky trying to talk to my family while I was on the cruise.  I talked to them at midnight Ireland time a few times because then it was 8pm back home.
Ireland Currency
In the republic of Ireland, the currency used is the Euro.  It fluctuates when converting to US dollars.  I used Google and an app to help with conversions.
Keep in mind that if you visit Northern Ireland, they are part of the United Kingdom and use pounds.
Most everywhere that we went accepted Apple Pay or "contactless payments."  It's really easy to set up on your phone and you just hold up your phone to the dock at each register.
One suggestion before traveling is to call your bank and/or credit card companies to let them know that you will be traveling so that you won't have any issues and they won't flag your account.
Other places to travel:
If you love this post about Ireland, you're going to love these other travel posts.  Please click each link below to find the places I've been that I think you'll love too: