Thinking of visiting Northern Ireland? You definitely should! It is one of my new favorite places I've been to and full of amazing things to do.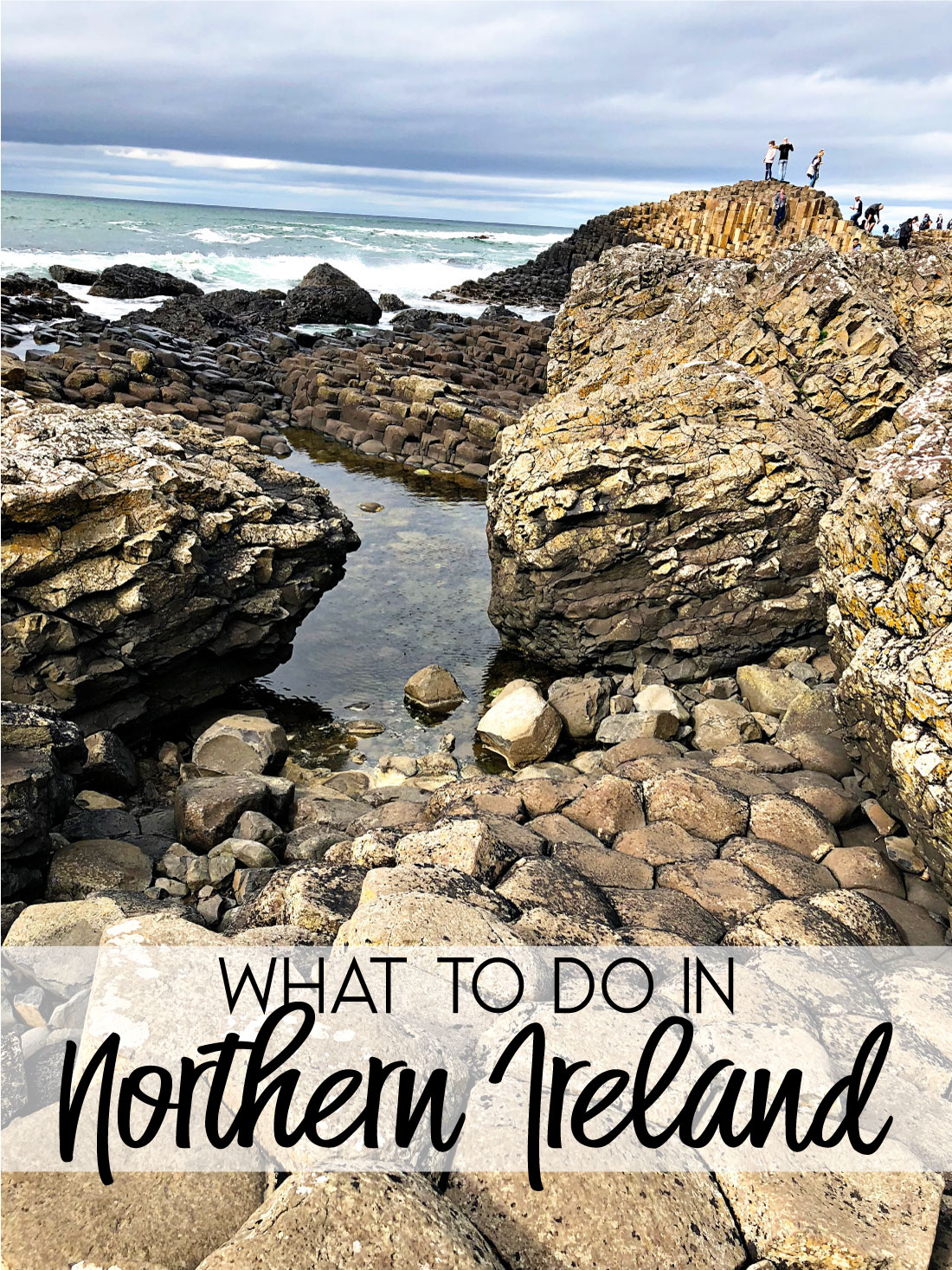 This post is in partnership with Princess Cruises. I am beyond thrilled to work with a company I absolutely love!
Since my British Isles cruise, lots of people have been asking me about where to go in Ireland.  So many people seem to be headed across the pond to visit.  While I didn't get to see all of Ireland, I'm so glad that we got to experience Northern Ireland.  From all of those asking about where my favorite place was in Ireland, it became pretty clear that our day in the north was one to remember.
Belfast
Honestly we could've spent the whole day just in Belfast, the capital of Northern Ireland.  Because we were doing an all day excursion up the Antrim Coast, we didn't get to explore the city until the end of the day.  We had friends who visited the Titanic Museum (though that seemed a little eery since we were on a cruise and I didn't want it to be a sign of things to come….), the gardens and more.  Belfast is also known for pubs, the Peace Wall and the largest Celtic cross at the cathedral.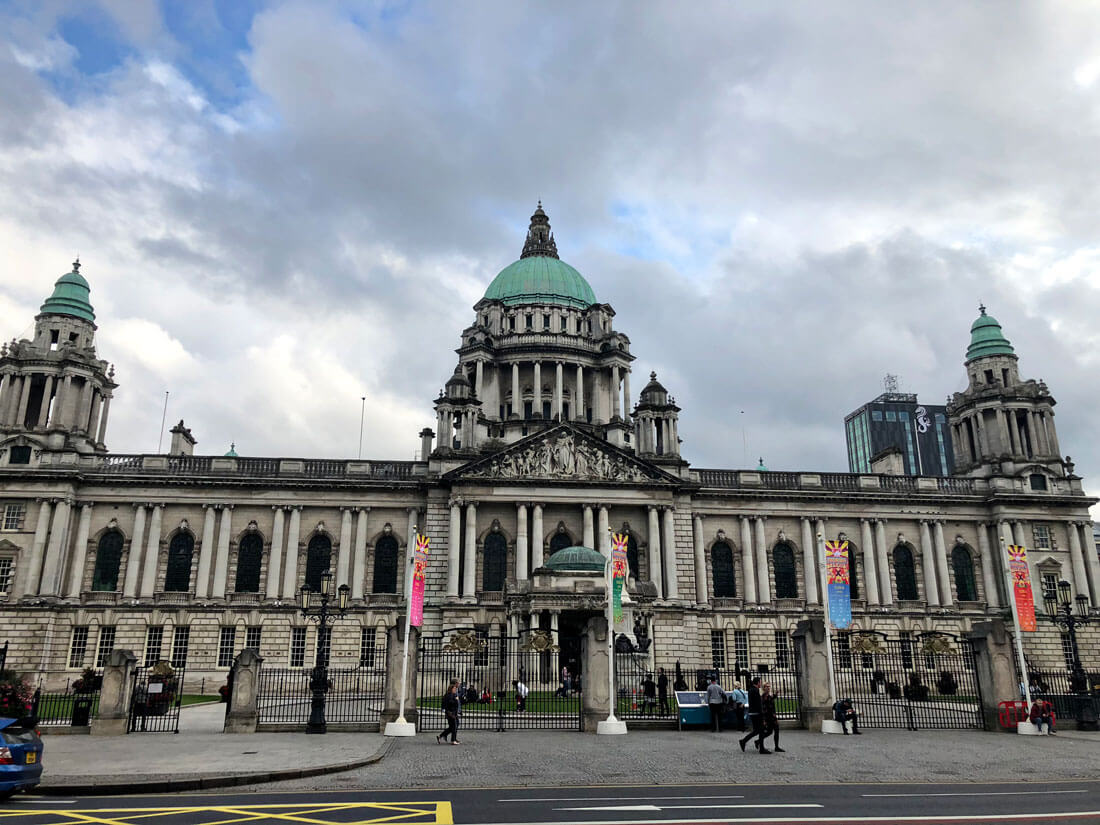 We only had a little bit of time before we needed to board the ship, so we hit the important things: shopping and eating of course.  Luckily for us, City Hall was right by where we shopped and ate.  The building was beautiful!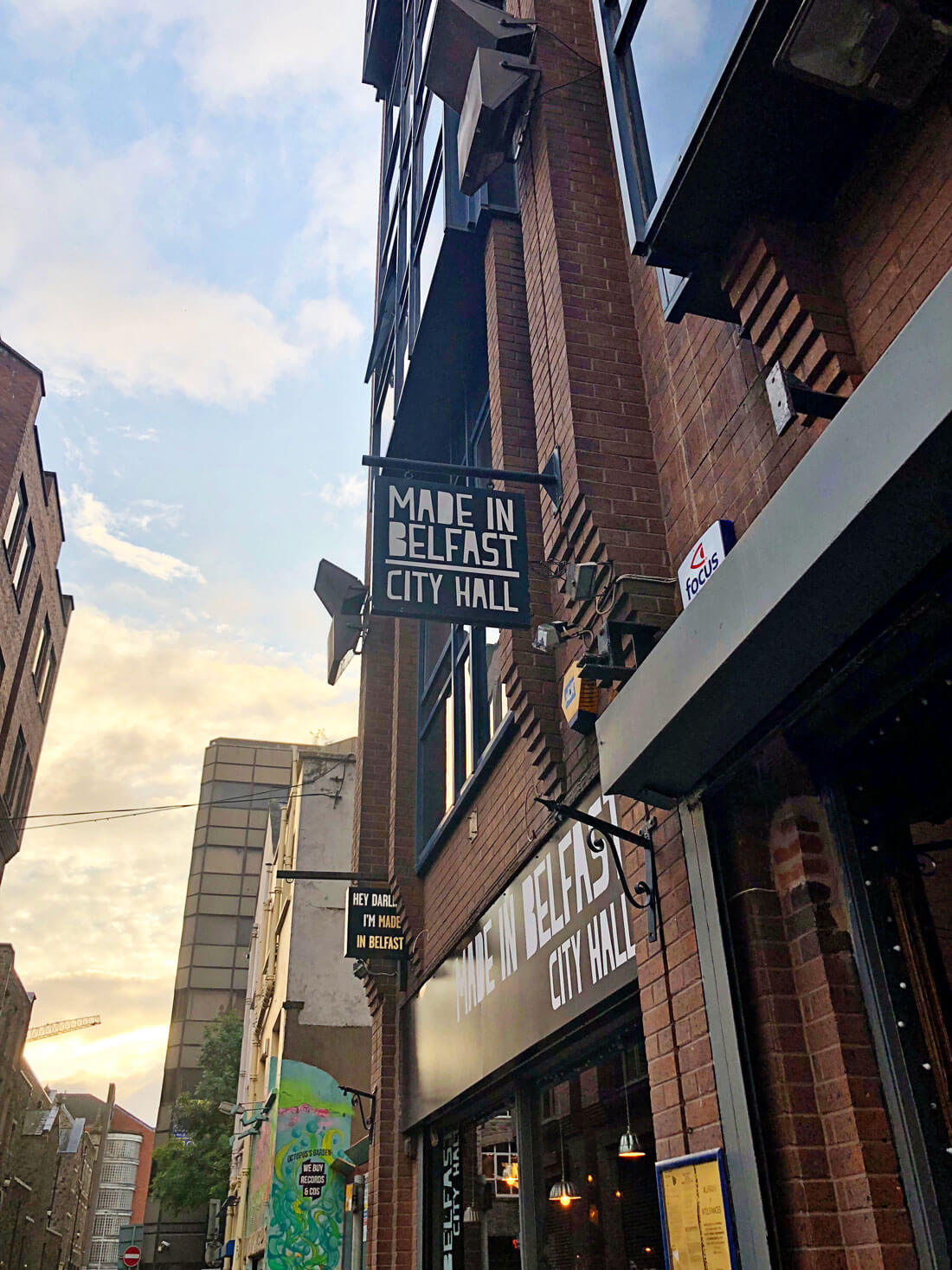 Because we were there on a Sunday evening, a lot of restaurants were closed (Note: those who travel there on Sunday, things shut down).  I looked up reviews on Yelp and found Made in Belfast.  At first we thought it was closed but thank goodness it wasn't because it ended up being one of my favorites.  The restaurant was not only adorable, but the food was amazing.  I highly recommend it.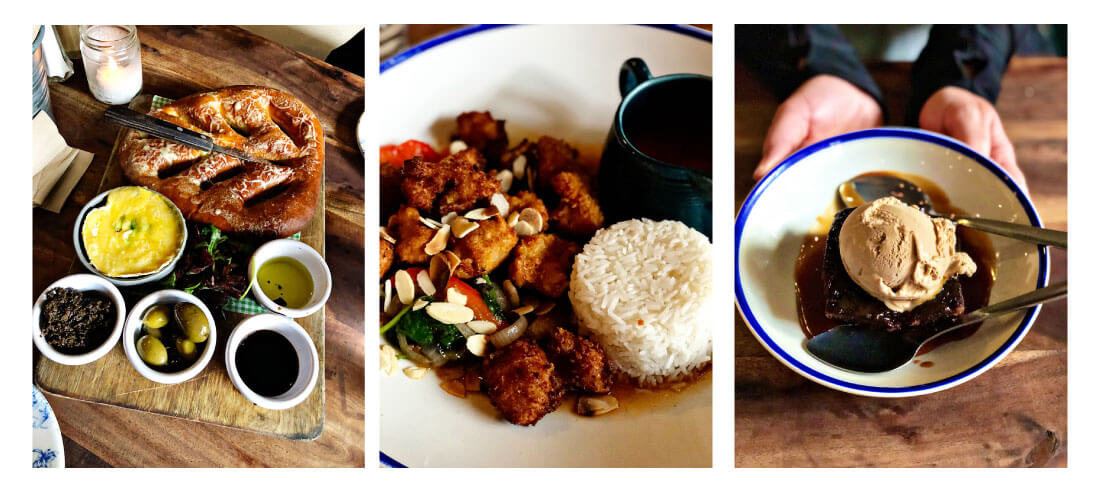 Both Taryn and I were super hungry and all of this food hit the spot.  Pretzel with dipping sauces (get the cheese if you go!), fried cauliflower with almonds and rice and sticky pudding with salted caramel ice cream for dessert.  I still dream about this meal.  So so so good.
Belfast to Giant's Causeway
For our Princess Cruises excursion, we did Giant's Causeway and the Antrim Coast.  We could've gone straight to the causeway (which we LOVED) but I'm so glad we did the whole day excursion.  We would've missed out on the most beautiful tour of the cruise.
If you decide to make the drive from Belfast to Giant's Causeway (and skip the coast), it only takes about an hour or so.   But I would suggest taking the longer route and not skip the coast!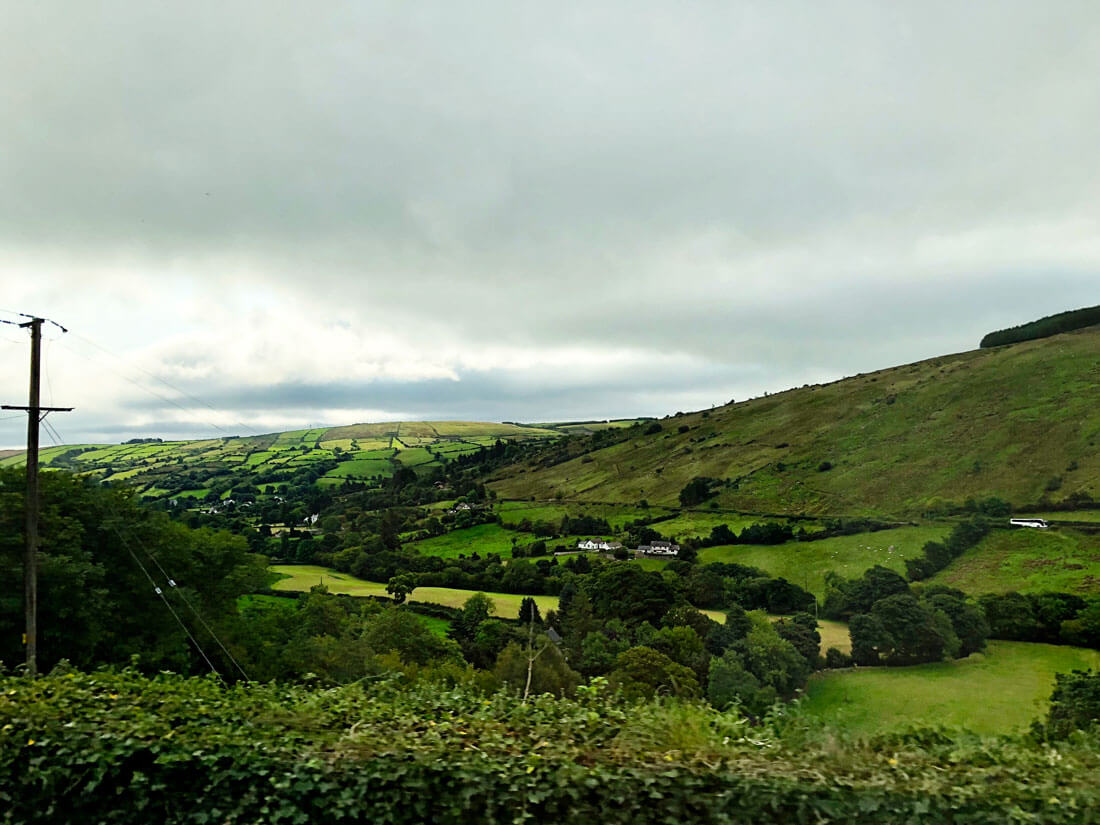 I was oohing and ahhhhing the entire way.  We went from countryside to sea side to natural wonder of the world.  It was AMAZING.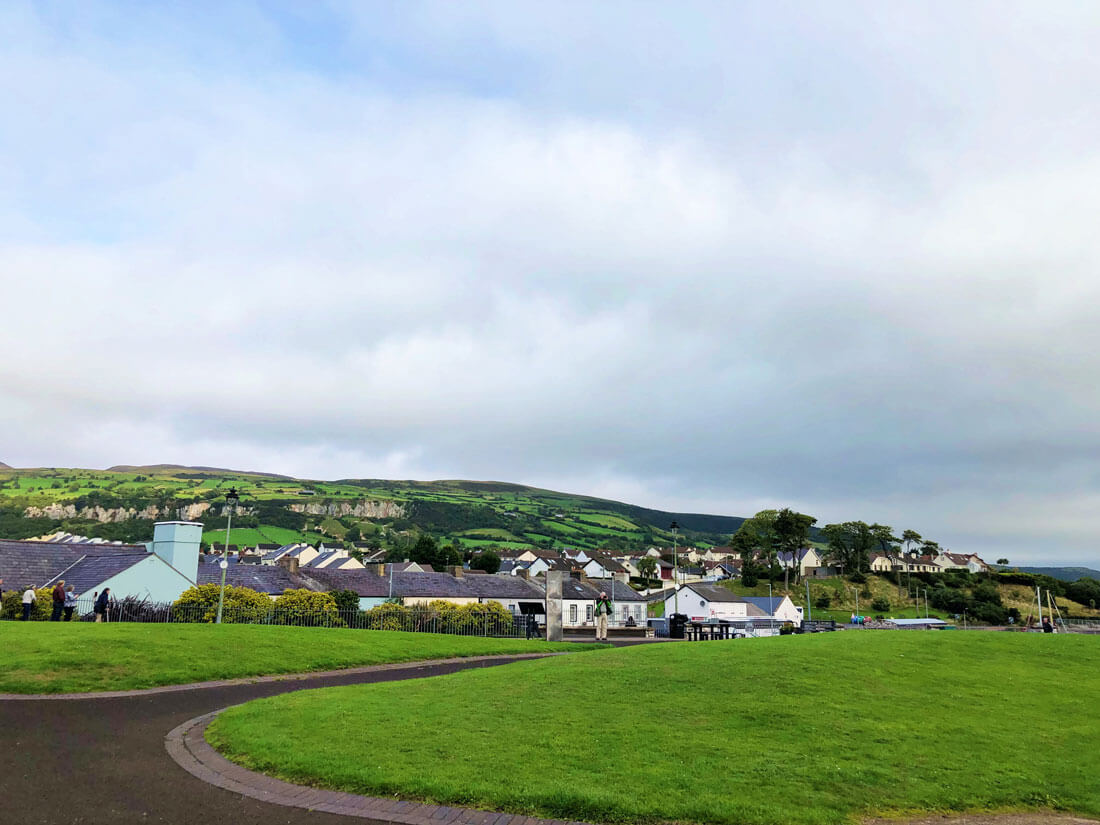 On our drive up the coast we stopped at the sweet town of Carlough.  We had the most incredible scones I've ever had at the hotel.  Normally I think scones are pretty dry and not my favorite.  These scones were perfection.  I could've eaten 10.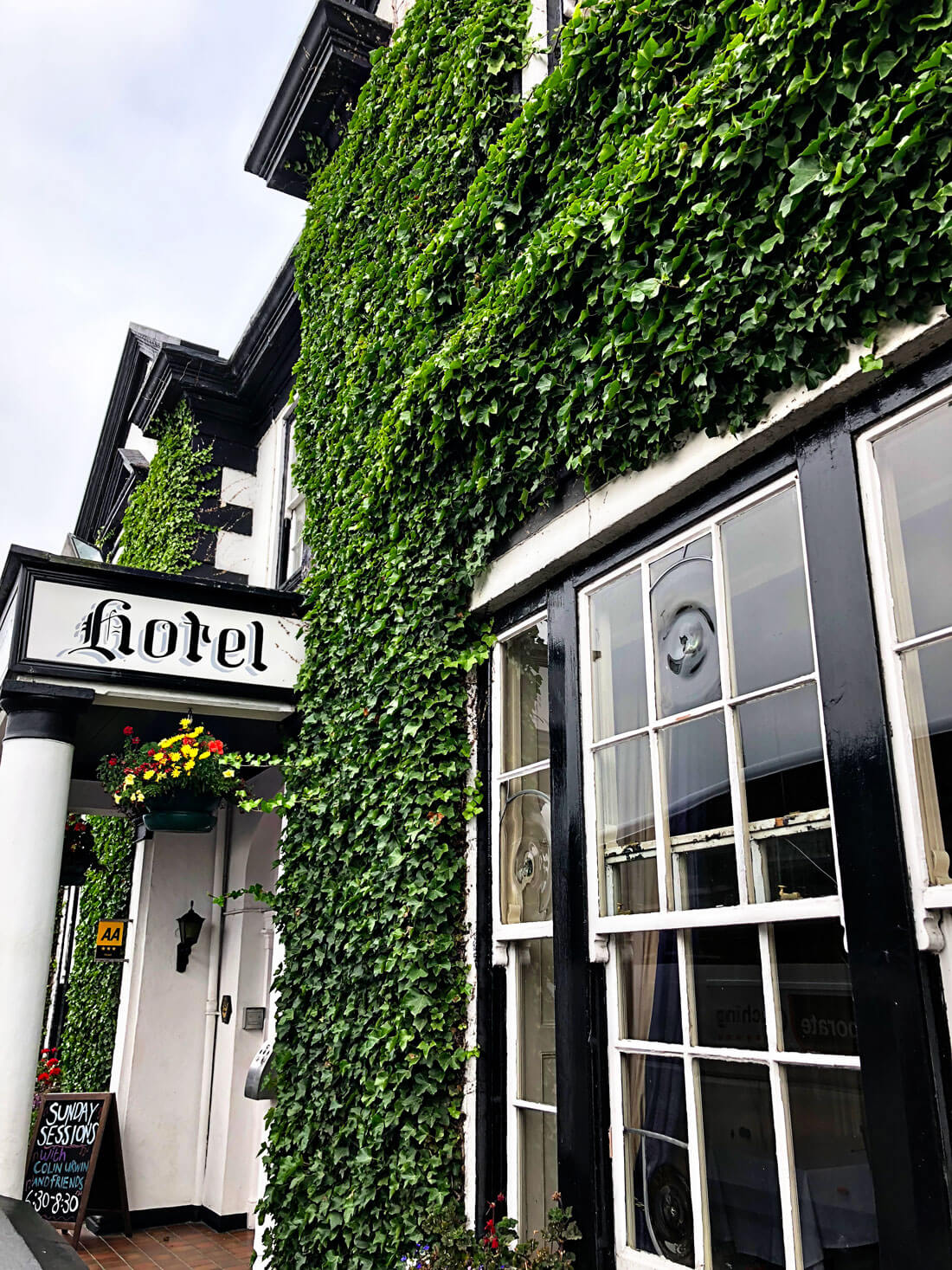 It was a quick stop but worth the little time we spent to eat and take lots of pictures.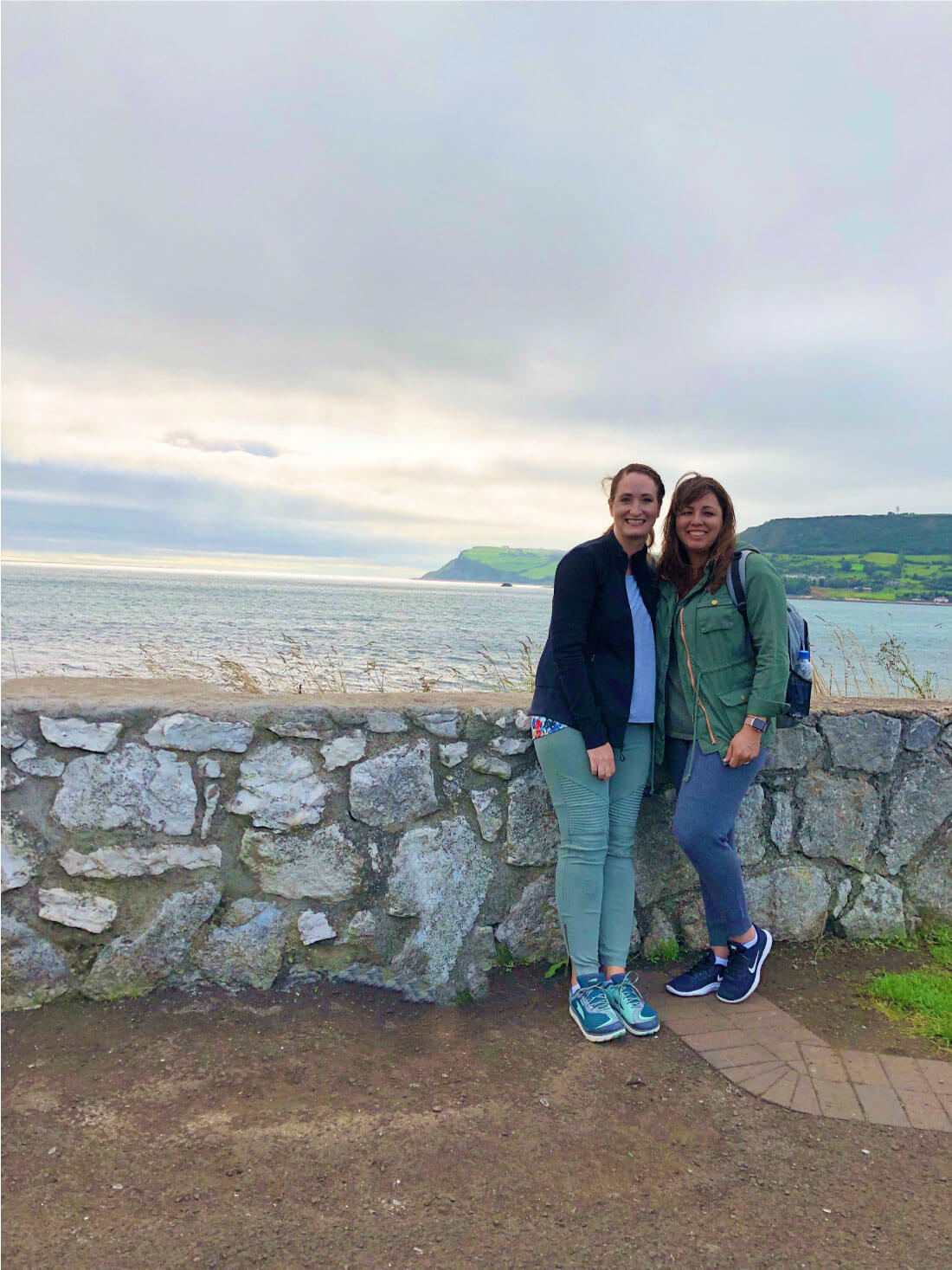 I wish pictures did it justice for how absolutely beautiful the scenery was.  If I close my eyes, I can picture the day we were there with the sun peeking through the clouds.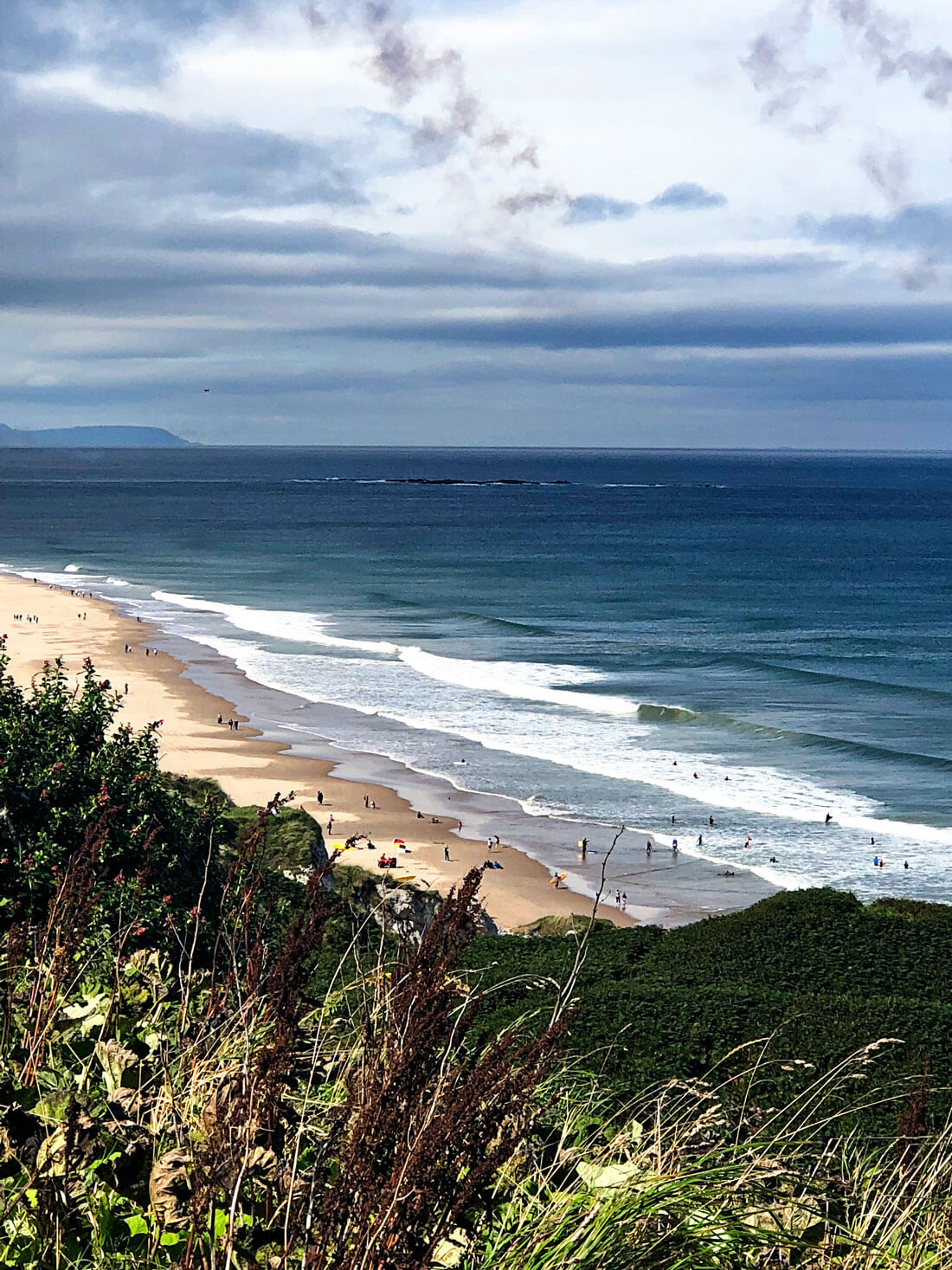 I didn't expect Ireland (including Northern Ireland) to have so many different types of scenery.  I was blown away by how much there was to see.  One thing I will say is that I've heard driving is scary here – windy, small roads.  Since we were on a bus, I never felt nervous at all but I might be afraid to drive on my own.
Dunluce Castle
One of our quick stops along the Antrim Coast was to this beauty –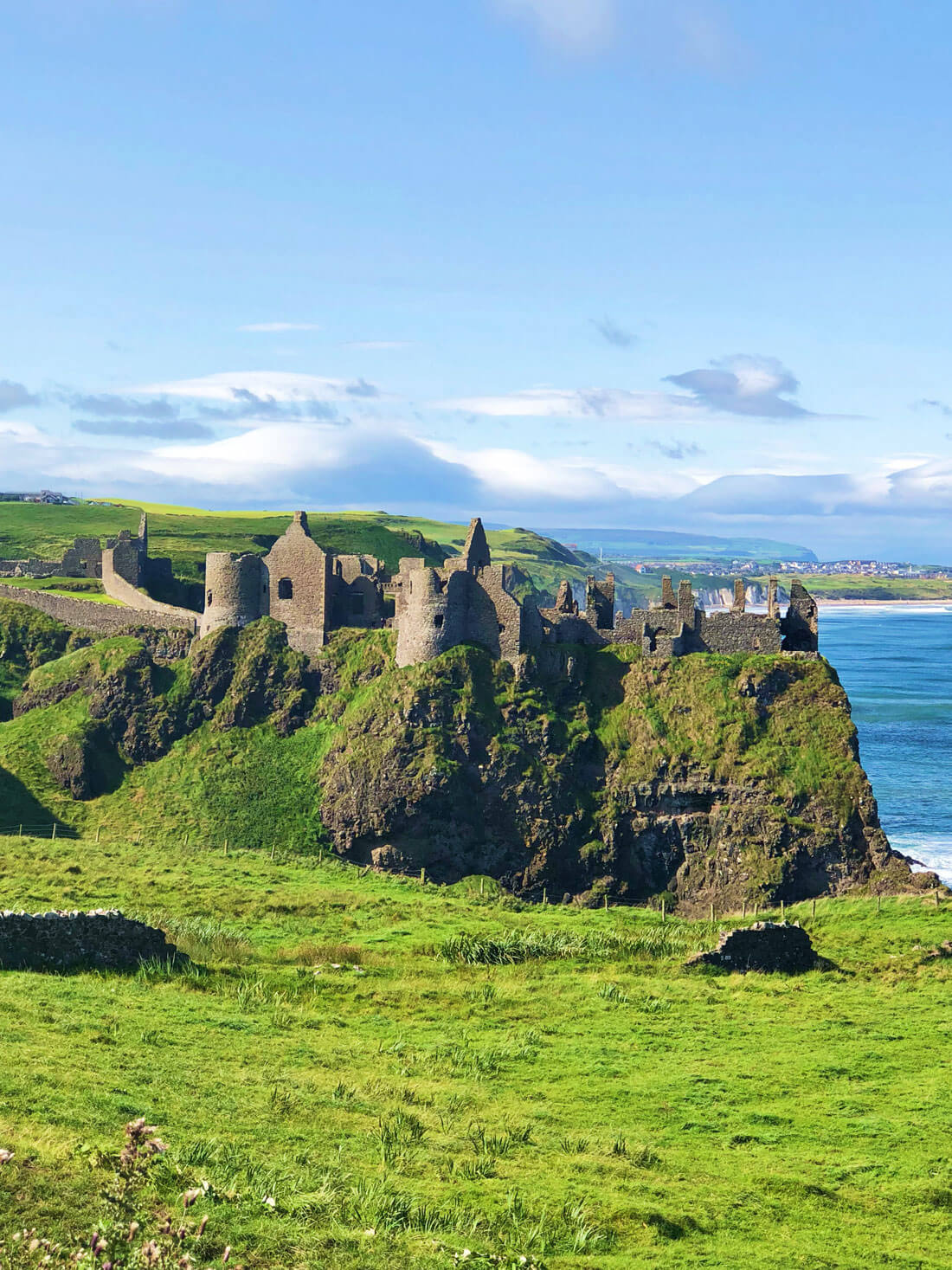 It was the perfect day for the stop to snap a picture and hop back on the bus.   You can go on a tour of the Dunluce Castle and learn all about the history of it.
Carrick a Rede Rope Bridge
This is the one thing that I wished we had more time for.  In reading up on everything in Northern Ireland before we left, I knew that the rope bridge was super cool.  It looked amazing in pictures, especially if the sun was out.  Fishermen originally built the bridge more than 350 years ago!  The day we went, the sun was shining but we couldn't go walk it.  This was as close as we got: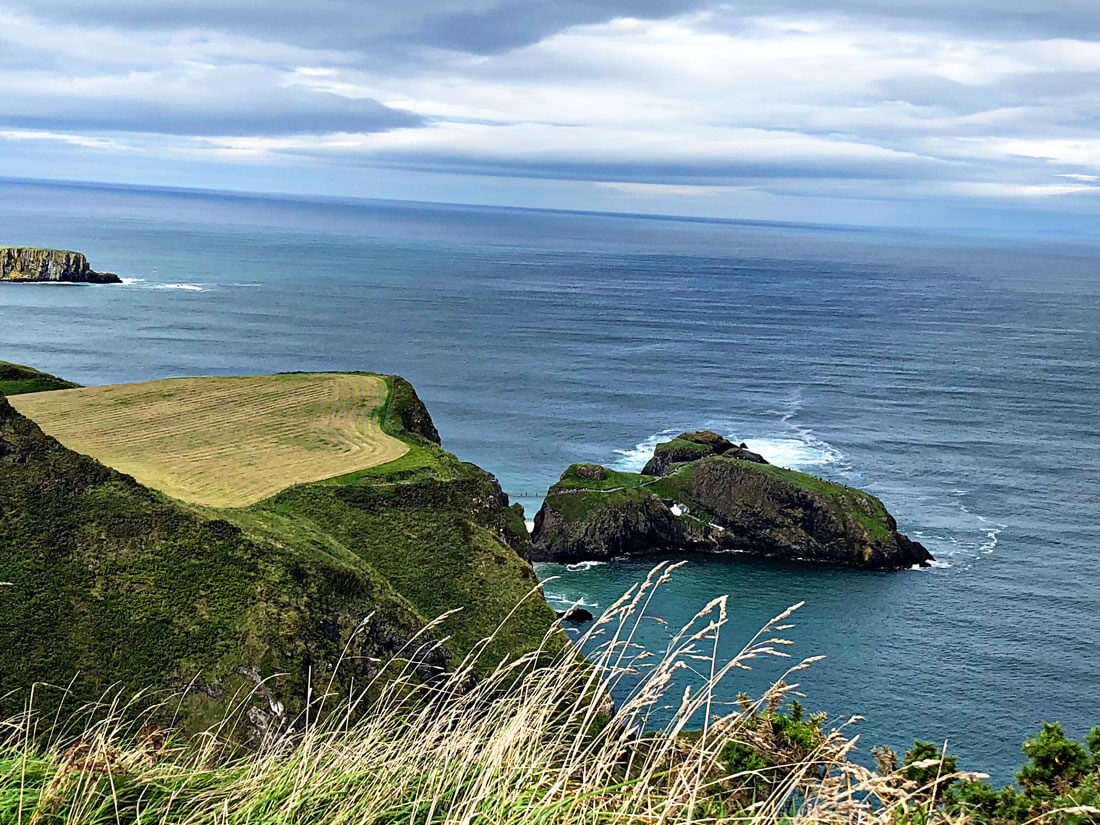 If you look close enough, you can see a little bridge and what looks like ants walking across.  Those ant looking things are actually people walking across the bridge.  The bridge is from the mainland to an itty bitty island called Carrickarede.  It's 66 ft long and 98 ft above the rocks.  People afraid of heights might not want to go.  Even though I don't love heights, I for sure would have walked across it, given the chance.  There is a fee to walk across as it's owned by the National Trust.  You have to buy tickets at the reception hut.   If you want to take the coastal walk that includes the bridge, it's a mile and takes about an hour.
Giant's Causeway
One of the few things that my bff Taryn said she really wanted to do was Giant's Causeway.  Before going on this trip I had never heard of it but now I consider it one of the coolest places I've been to in all of my traveling.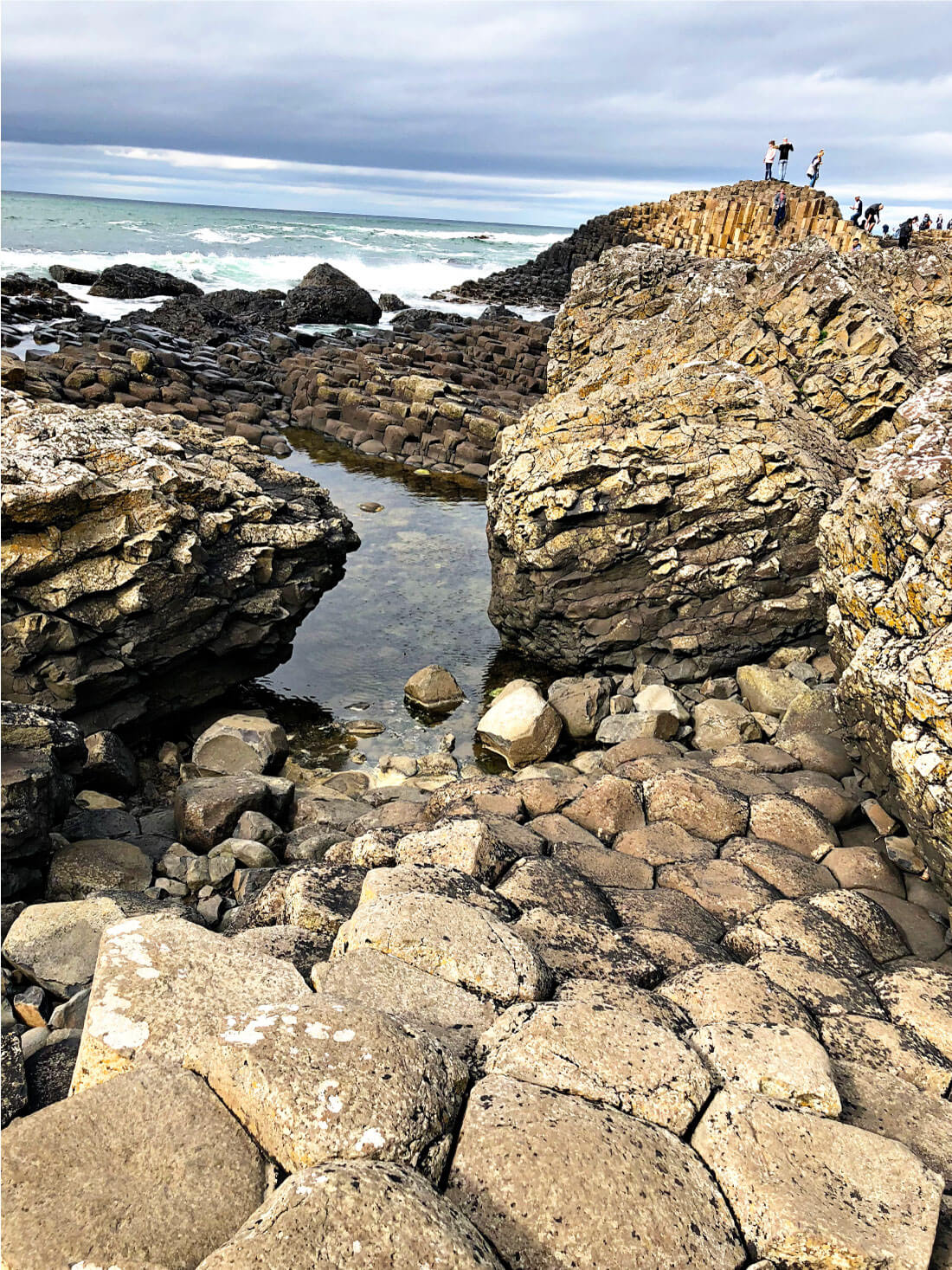 What is Giant's Causeway?
Giant's Causeway is an area of about 40,000 interlocking basalt columns that came from an ancient volcanic fissure eruption.  The results of that eruption are unlike anything I've ever seen.  I sent videos to my sister and her kids because I imagined them jumping from one rock to another (they love the outdoors).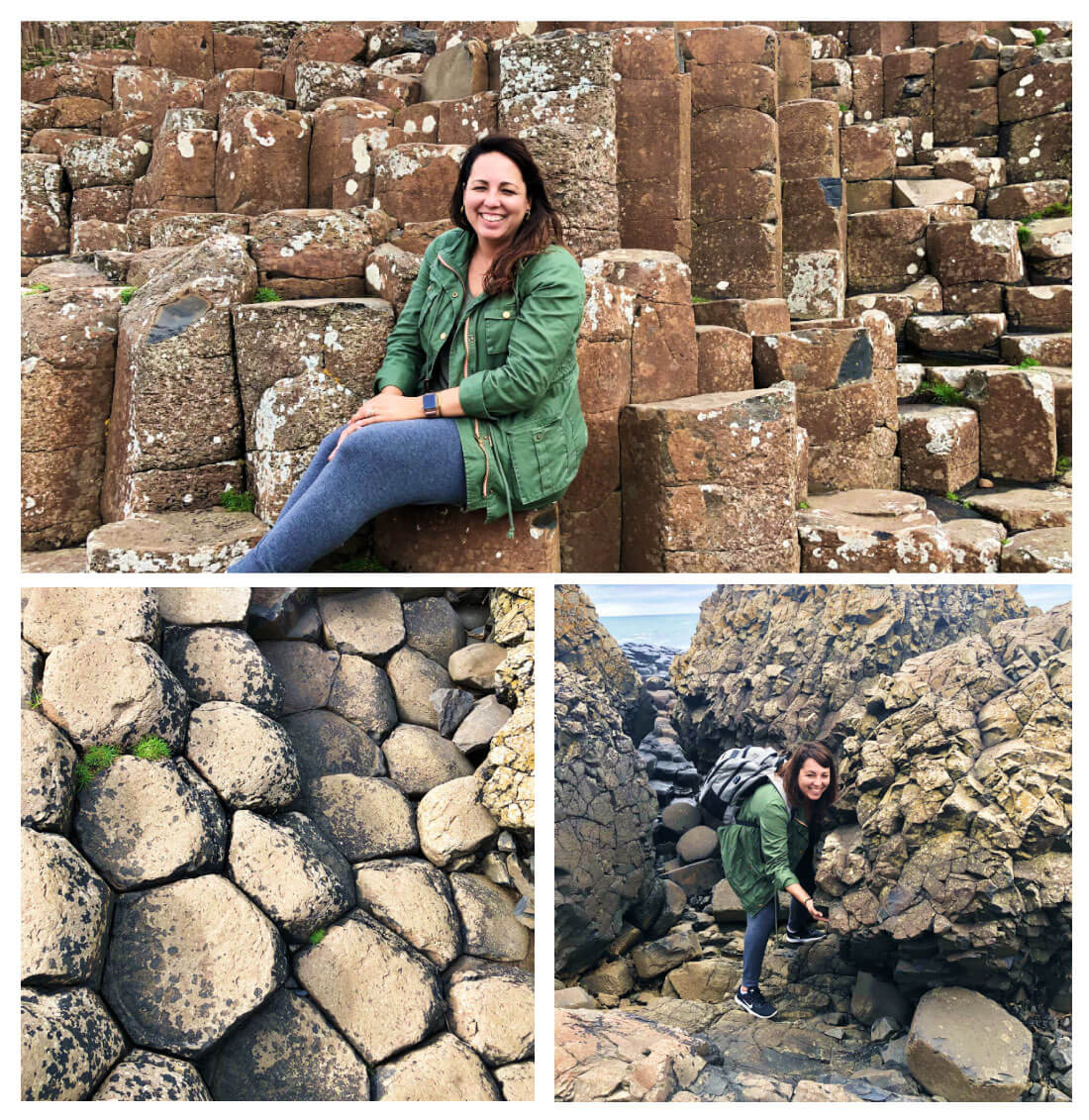 According to our tour guide, there is a legend about how Giants Causeway was formed.  The columns were the remains of a causeway built by a giant.  The Irish people sure love their legends.  We heard several on our tours throughout the cruise.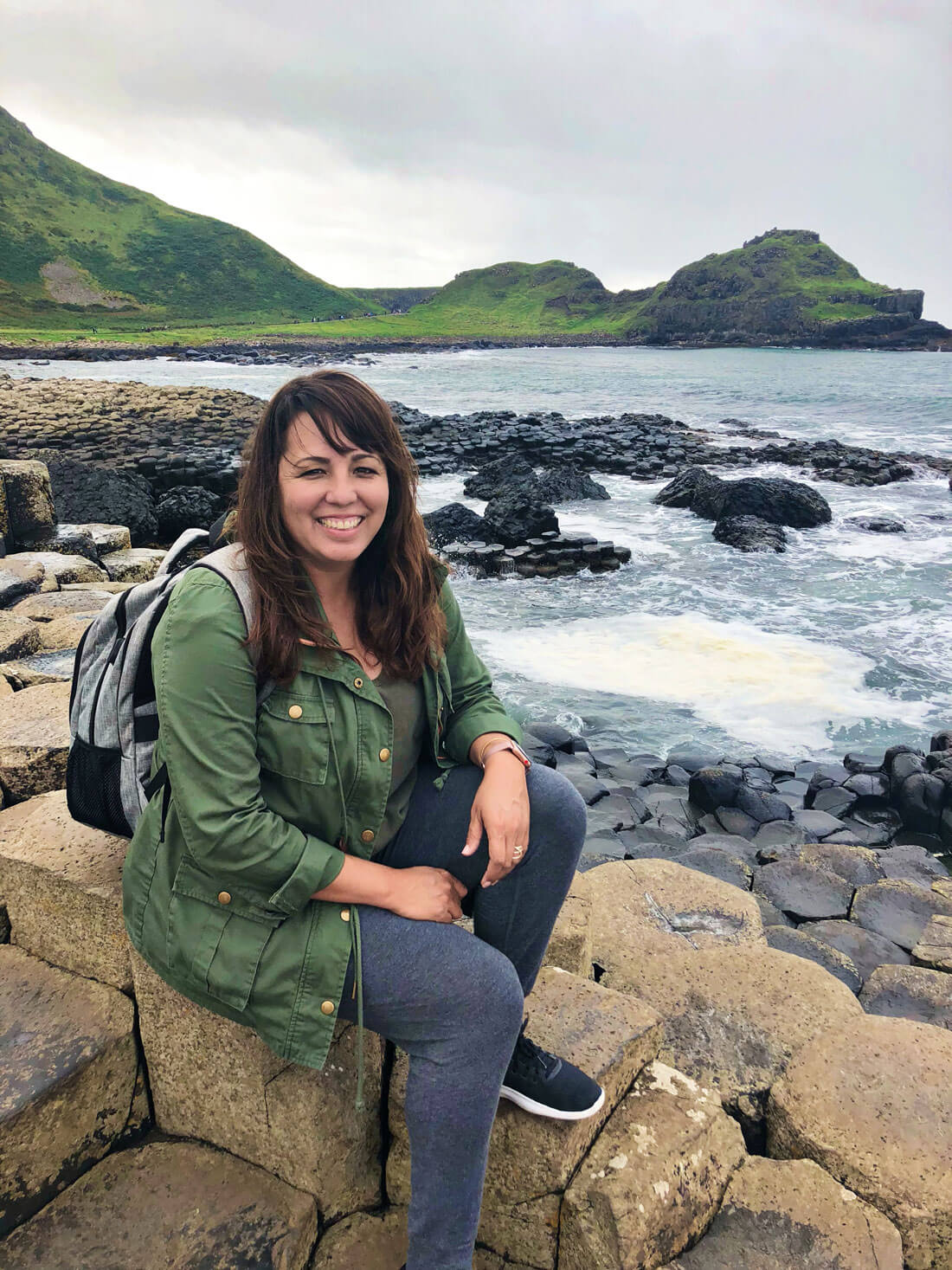 Tips for Northern Ireland:
They do not use Euros in Northern Ireland as they are separate from the rest of Ireland.  You will need to use pounds or your "contactless payment."
Each morning before getting off the ship, Taryn watched the video on board about our destination.  It was said several times on the video how much those in Northern Ireland encouraged manners and hospitality.  We made sure to say please and thank you a lot that day!
Other places to travel:
If you love this post about Ireland, you're going to love these other travel posts.  Please click each link below to find the places I've been that I think you'll love too: