Wondering what to bring on a cruise?  I'm here to give you a list of all of the things you need on a British Isles cruise with a printable packing list!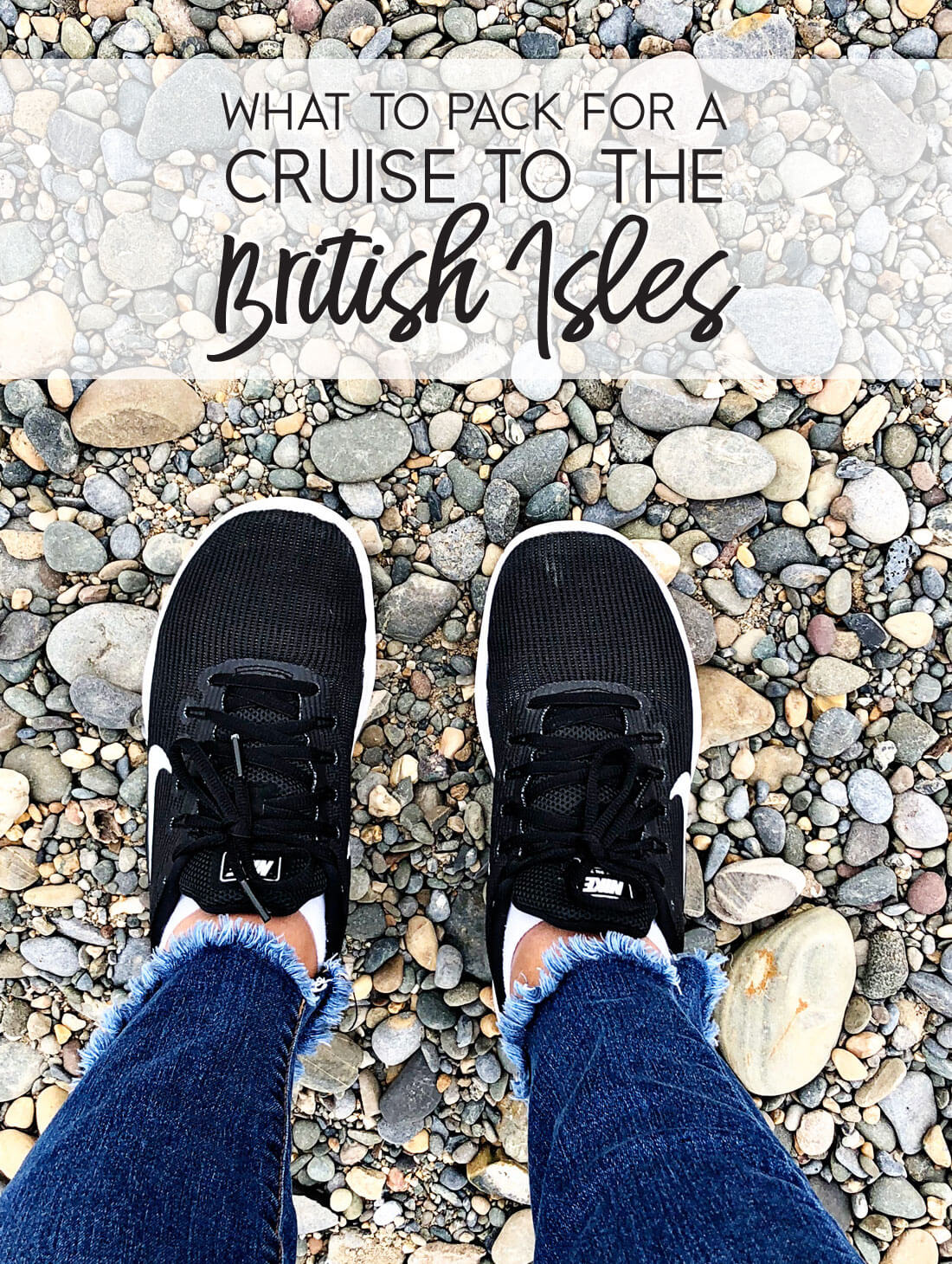 This post is in partnership with Princess Cruises. I am beyond thrilled to work with a company I absolutely love!
Cruise Packing List
The most overwhelming thing about going on a cruise for me is what to pack.  Since I've been on a few cruises now, there are some things that will always be included in my luggage but each cruise is unique.  Packing for Alaska was different than packing for the British Isles.  Although I ended up needing similar things for both cruises.  But going to the Caribbean in the summer versus Alaska in the fall?  Very different cruises. I'm going to tell you everything I brought, what I wish I would've brought and have a printable packing list for you to use at the end. 
What to pack for a cruise
Because weather in the British Isles can be somewhat unpredictable, I had a list of things I needed leading up to the trip but kept checking on weather reports to see how I should adapt my list.  All in all, we ended up having pretty great weather (it was originally supposed to rain for most of the trip) and I mostly brought what I needed.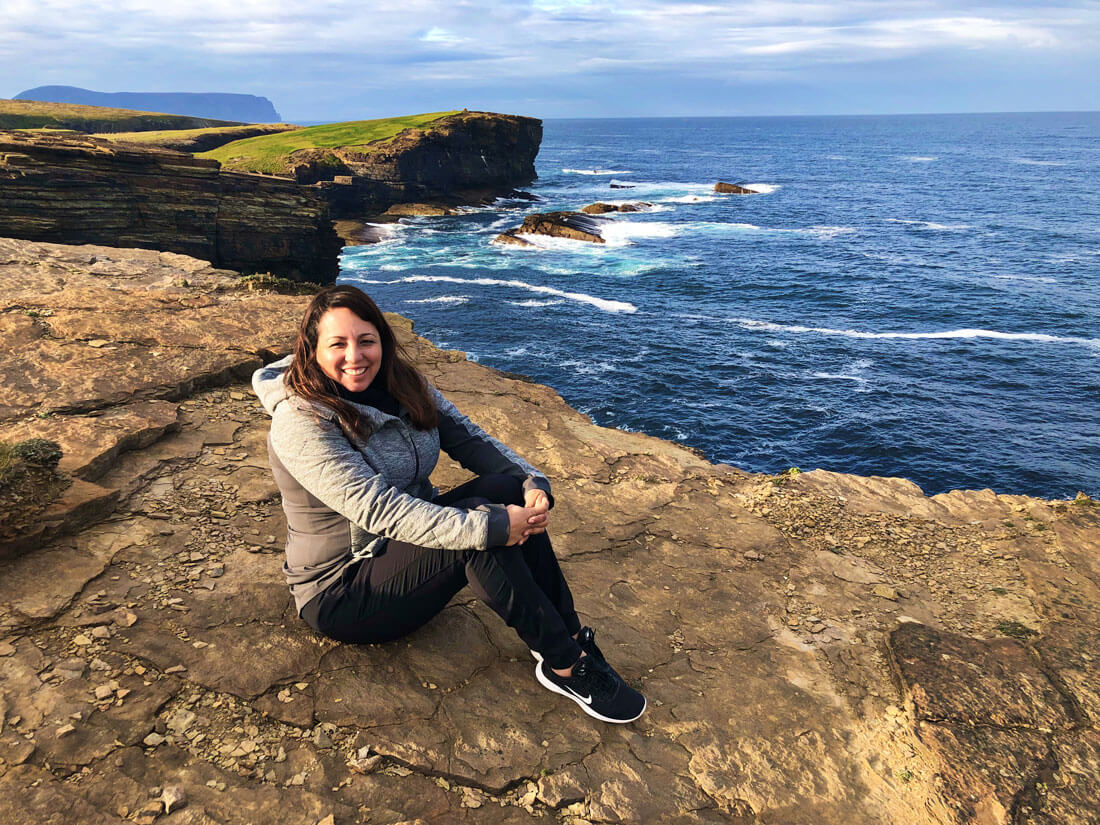 At Stromness, Orkney Islands, Scotland
Just like Alaska, most articles I read and people that I talked to told me to bring lots of layers.  I brought layers but I could've been a little smarter about the layers that I brought.  On this cruise we went from port to port with excursions that ranged from shopping and walking along the city to a little bit of a longer walk along the Giants Causeway.  Because of that, I felt like I needed to bring so many different types of clothes.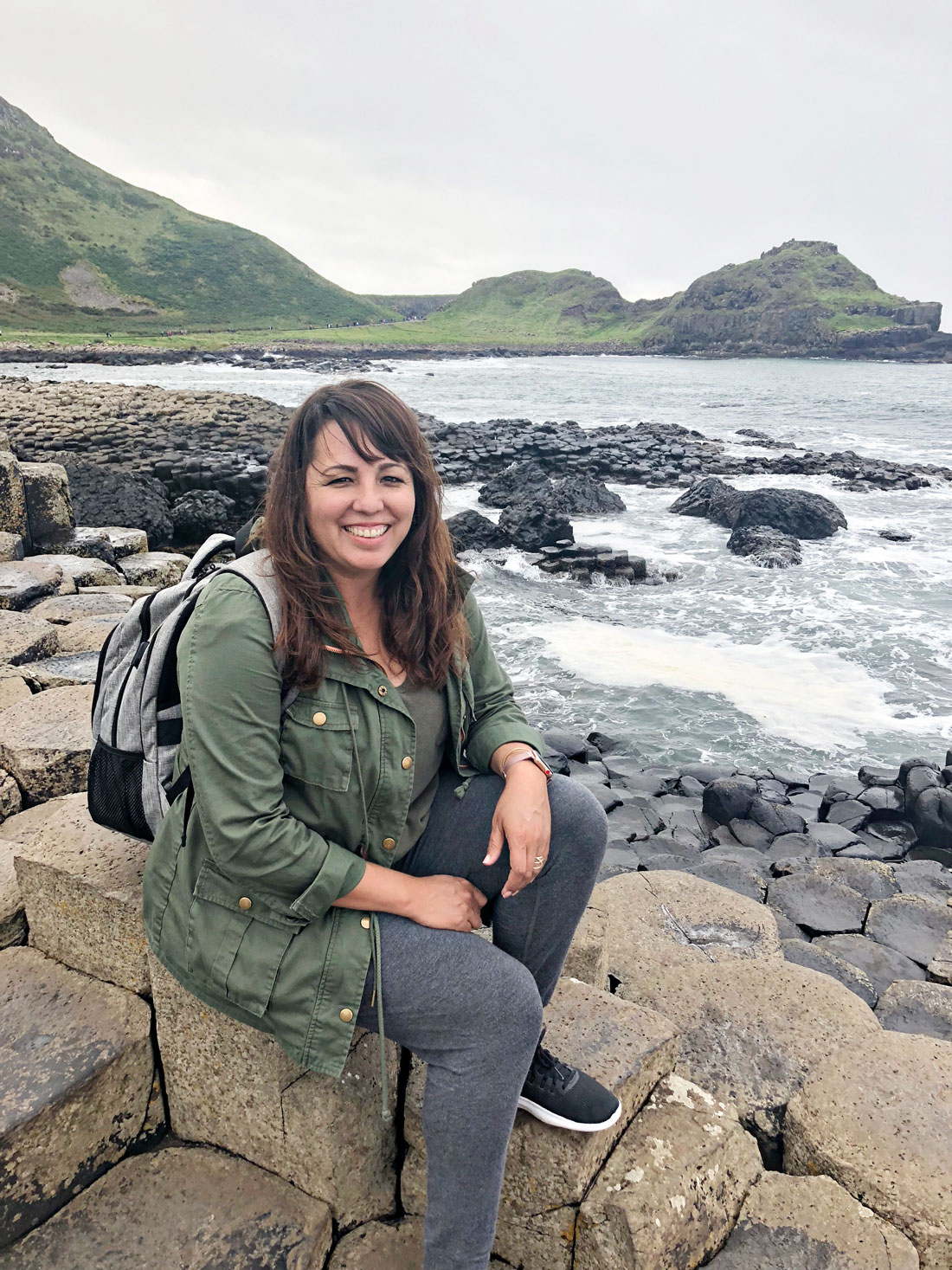 At the Giants Causeway, Northern Ireland
Here is my must haves list that I bought and used throughout the cruise:
Nike tennis shoes – similar to these, I wore them the most throughout the cruise
Sorel Boots – I cannot sing the praises of these boots enough.  I loved them in Alaska but didn't end up wearing these much on this trip because I mainly wore my tennis shoes.
Tieks – I brought along my camel colored ones because they're neutral and go with a lot
Some cute beanies
Warm socks and athletic socks – 10 pair
Long sleeved shirts – 5
Short sleeved shirts – 4
Sweat pants -2
Athleta hybrid tights – totally lucked out on these being on sale.  I LOVE THESE!
American Giant ponte joggers
Every day cap in black
Work out clothes – for excursions or if you plan to work out
Pajamas – 2 or 3 pair
A couple of jackets – I had a North Face one that was great and I got the green one that I wore a lot from Stitch Fix
Nice clothes for dress up nights – (2) – mix and match if you can!
1 pair of nice shoes to wear for the dress up nights
Umbrella for the rain
Magnetic clips to hang stuff on the walls
Laundry detergent – because this cruise is 12 days, we did laundry and I brought pods to make it easier
Wrinkle release spray– there aren't irons in the room (though you can go to the laundry room and iron in there), this is a convenience
laundry bag – the rooms aren't big and having a spot for all of the dirty laundry to go makes it easier to stay organized
And while these aren't mandatory, my Bose noise cancelling headphones are my favorite travel item.  I'm obsessed!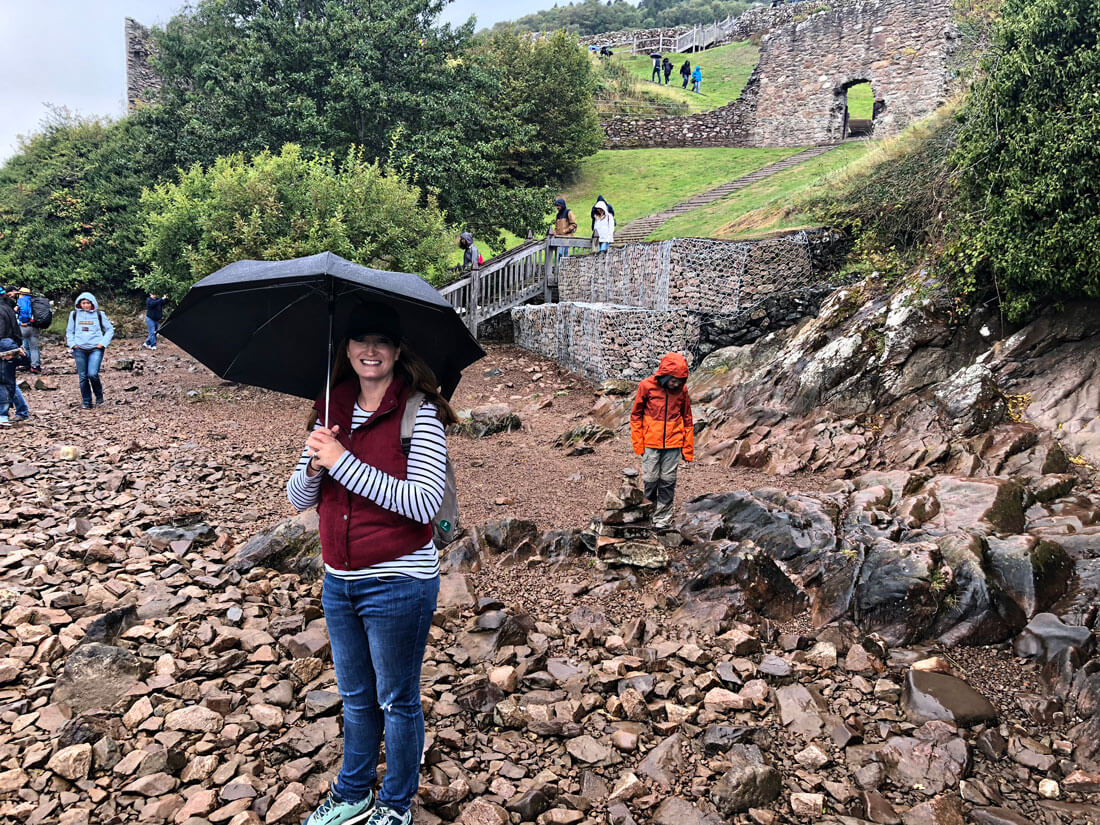 At Loch Less looking for Nessie
What I wish I had packed in addition to what I brought:
a nice rain jacket – I got one in Edinburgh towards the end of our trip and wish I had it throughout!
more jeans and/or sweats – I brought a few pairs but felt like I was wearing the same thing a lot
A heavier jacket – I wasn't really cold too often but I should've brought a more substantial jacket.
My bff Taryn brought a puffer vest that she wore throughout the trip (pictured above) and I wish I had one!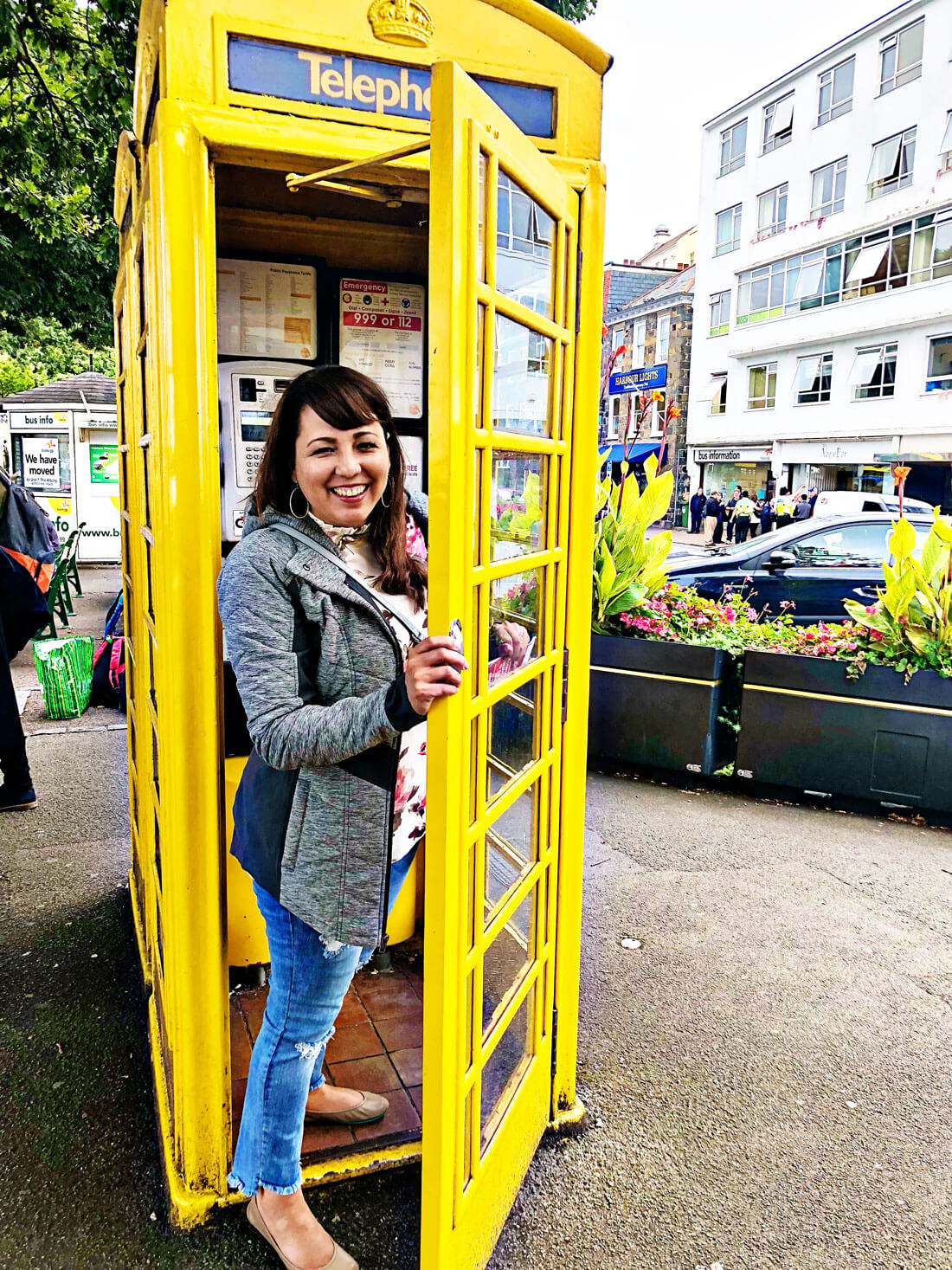 At our first port- Guernsey 
Other cruise posts
If you love this packing list post, you're going to love these other cruise posts. Please click each link below to find more information!
Because I went on an Alaskan cruise, I knew that there were a few dress up nights on this trip.   There is a wide range of what people wear on dress up nights.  You will see people looking like they are going to the Academy Awards and then people wearing nice pantsuits.  My vote is to wear something that you feel like you look good in and feel comfortable.  This is what I wore on one of the dress up nights: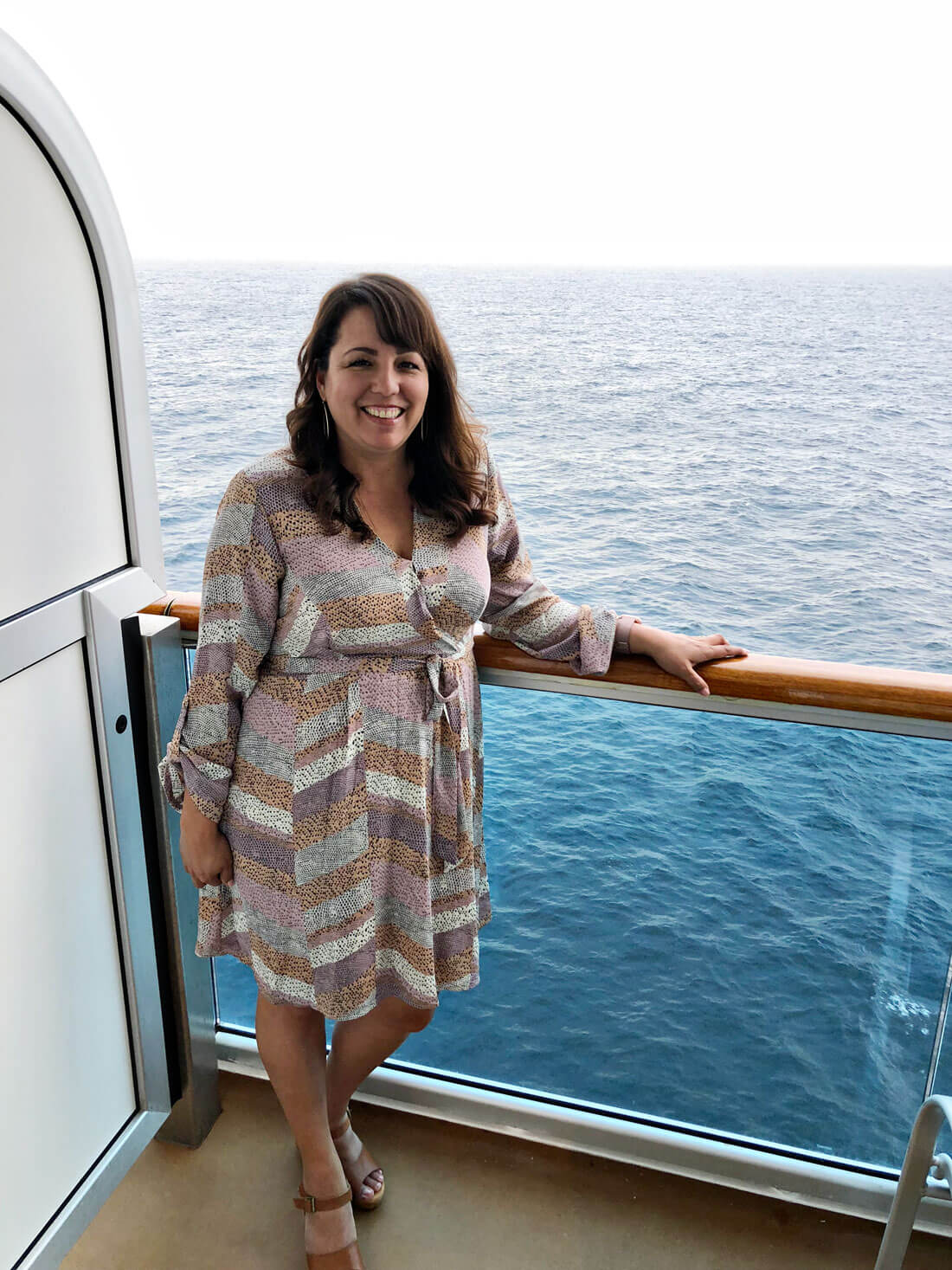 To get you ready for your next cruise or trip, I created a printable packing list.  Download, print and fill out: