My love for Tieks shoes runs deep. The toe bump that comes with them however, does not. I'll share how to get rid of that below.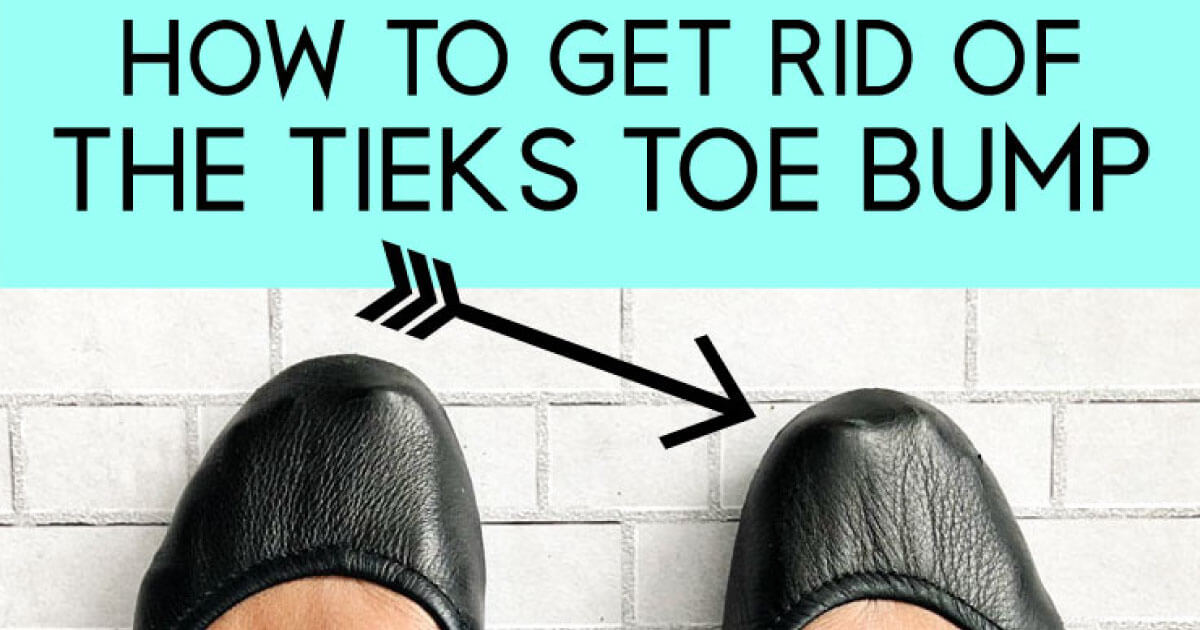 Tieks Shoes
Years ago I was trying to find comfortable ballet flats and kept hearing about Tieks. One of my friends had several pairs of these shoes and Oprah had endorsed them so I figured they must be good. I got a pair and quickly fell in love.
Check out my previous Tieks posts:
The one thing I don't love about Tieks is that you can see your toes poking through the top. It hasn't affected the feel of the shoes necessarily, but the look. People have asked me if I mind the toe bump. In researching to see if there's a way to help prevent the toe bump, I found that moleskin is the answer!
How to Get Rid of the Toe Bump in Tieks Shoes
If you have Tieks that are showing your toes, here's what you need:
Scissors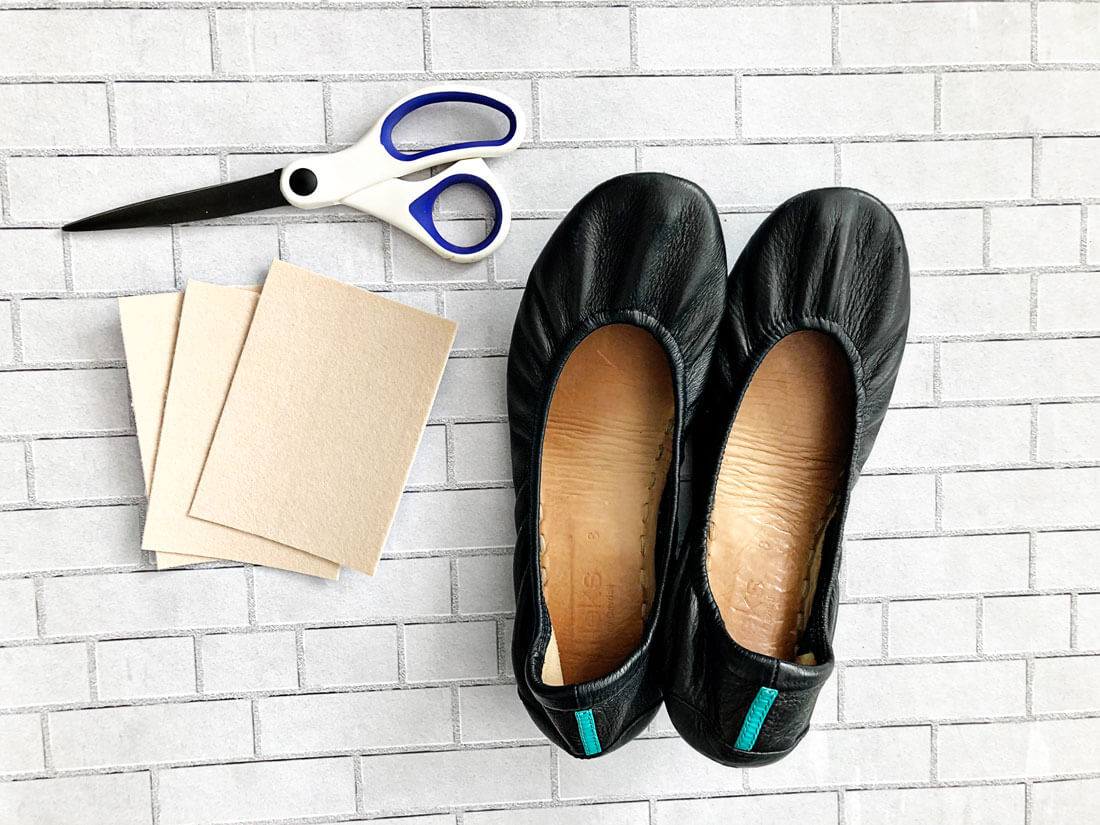 Yes, that's all you need!
What is moleskin?
You might be wondering what moleskin is and why you need it. It's typically thin but heavy cotton fabric with an adhesive backing on the other side. Moleskin is made to put into shoes and can help with fit or to prevent blisters. It is the perfect thing to use on Tieks shoes because it's thin and but it protects your toes and the shoes.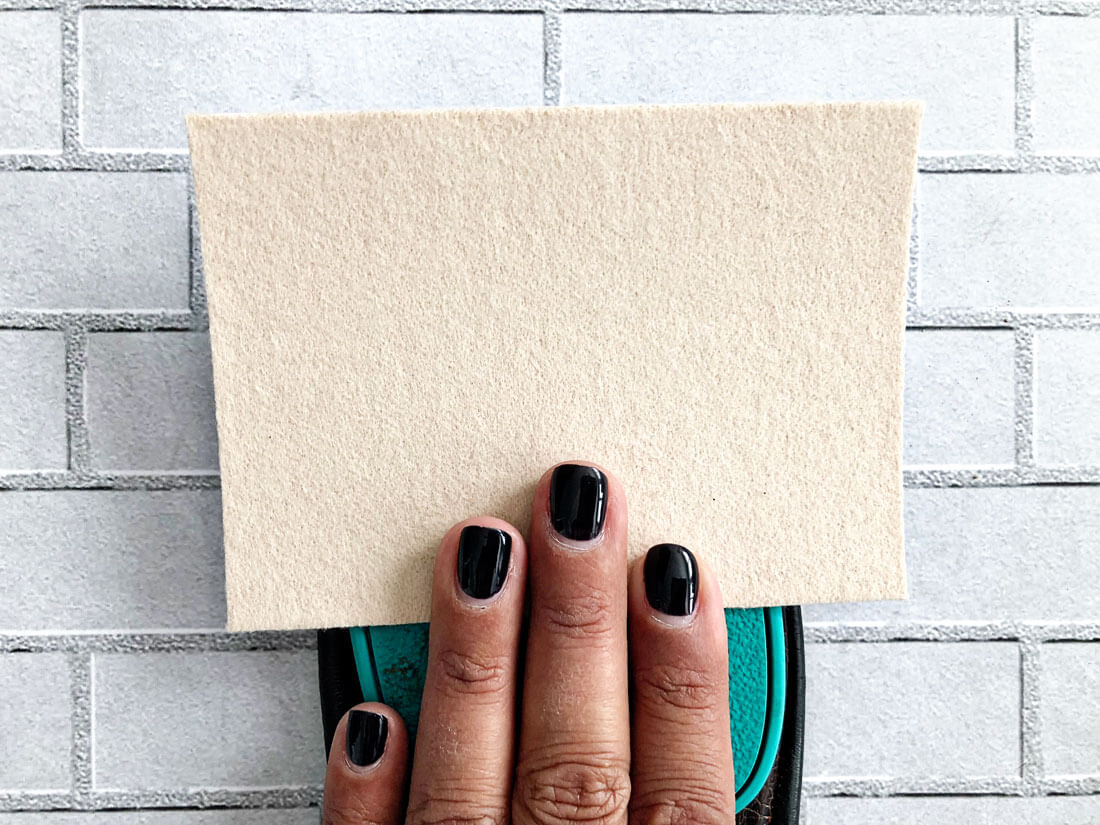 To get started, take the moleskin and lay it over the top (or bottom) of your shoes. You can use a pen to make an outline of a half circle but it's not necessary.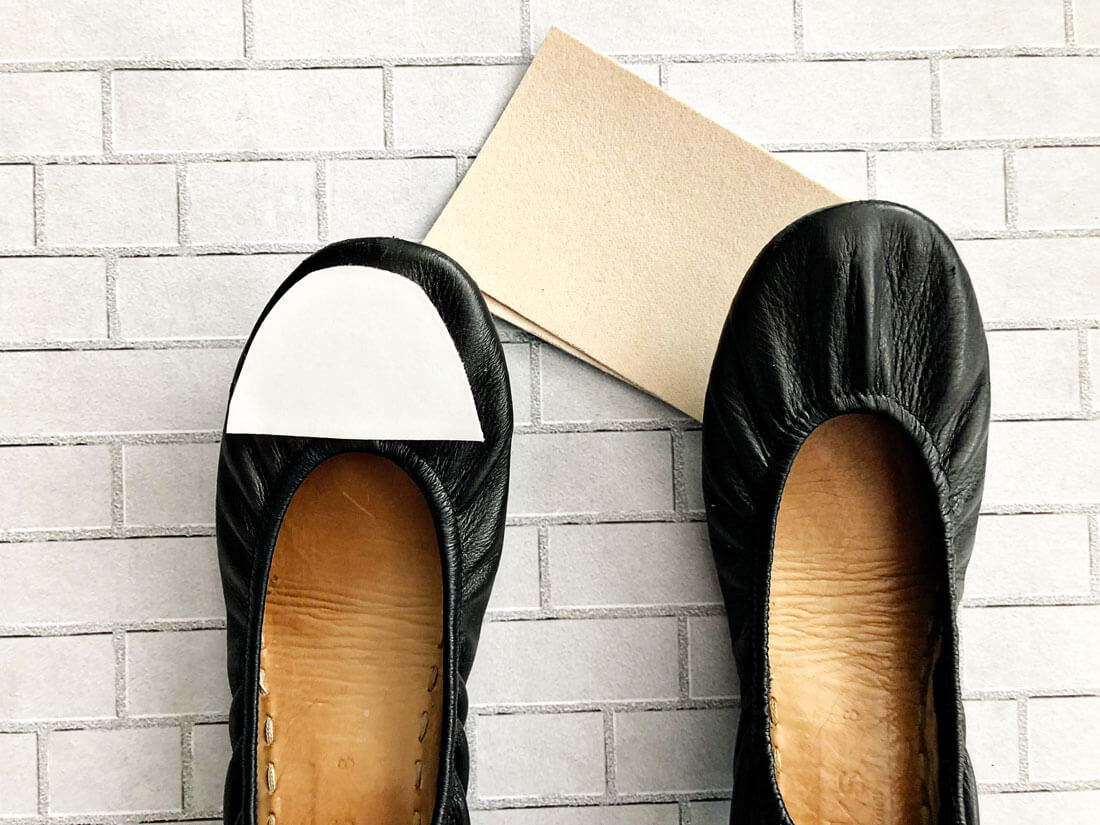 Depending on how long you've had your Tieks, you might need to add a second layer of moleskin. In the future I'm going to add moleskin on new pairs of Tieks as a prevention. It's inexpensive and worth it.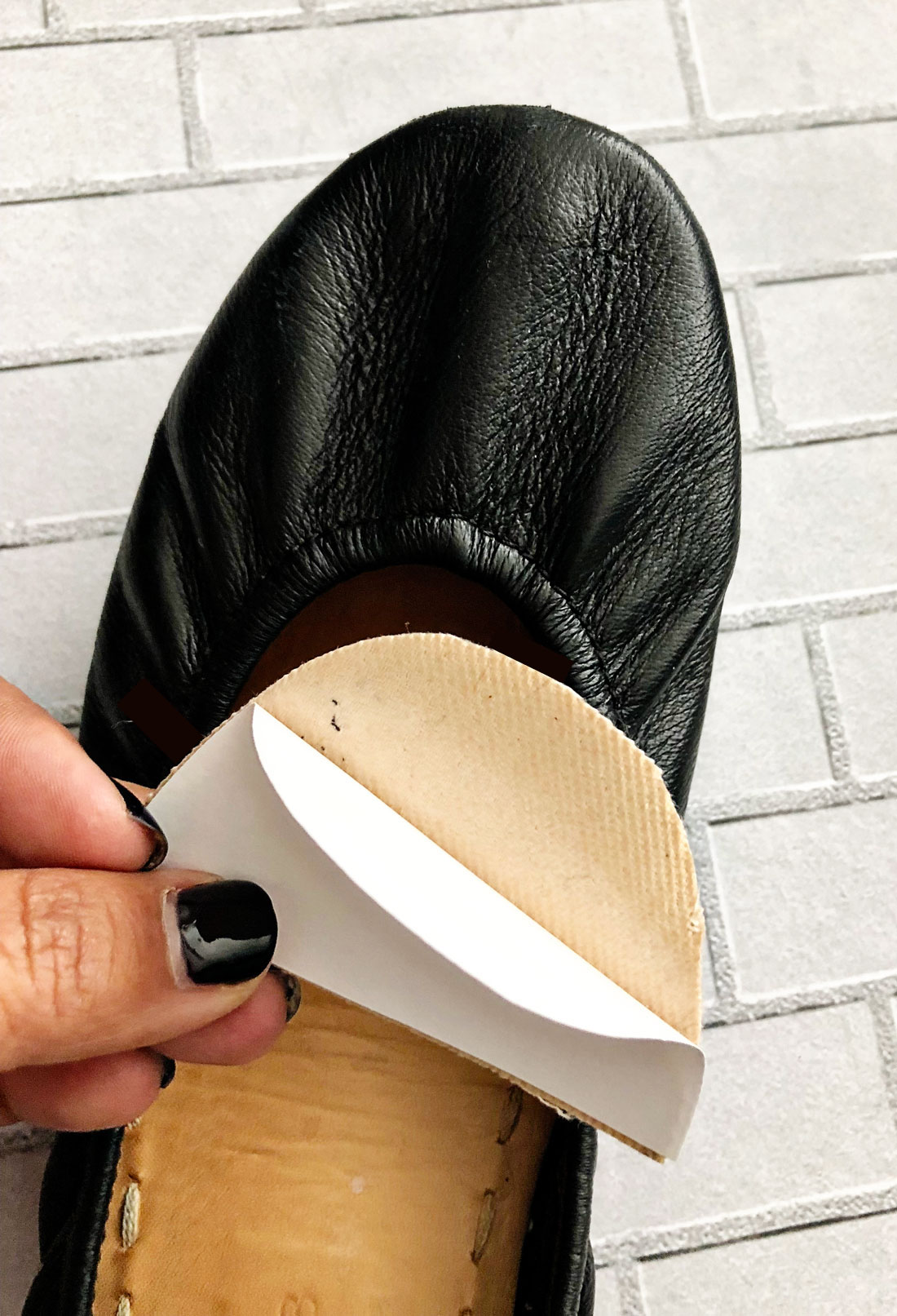 After you cut the half circle, you will peel a small portion of the backing down. Don't make the mistake of pulling it all off at once! It will be a total pain (take it from someone who has done this!). The sticky side is incredibly sticky so you need to only pull a little portion and place on the very inside of your shoe.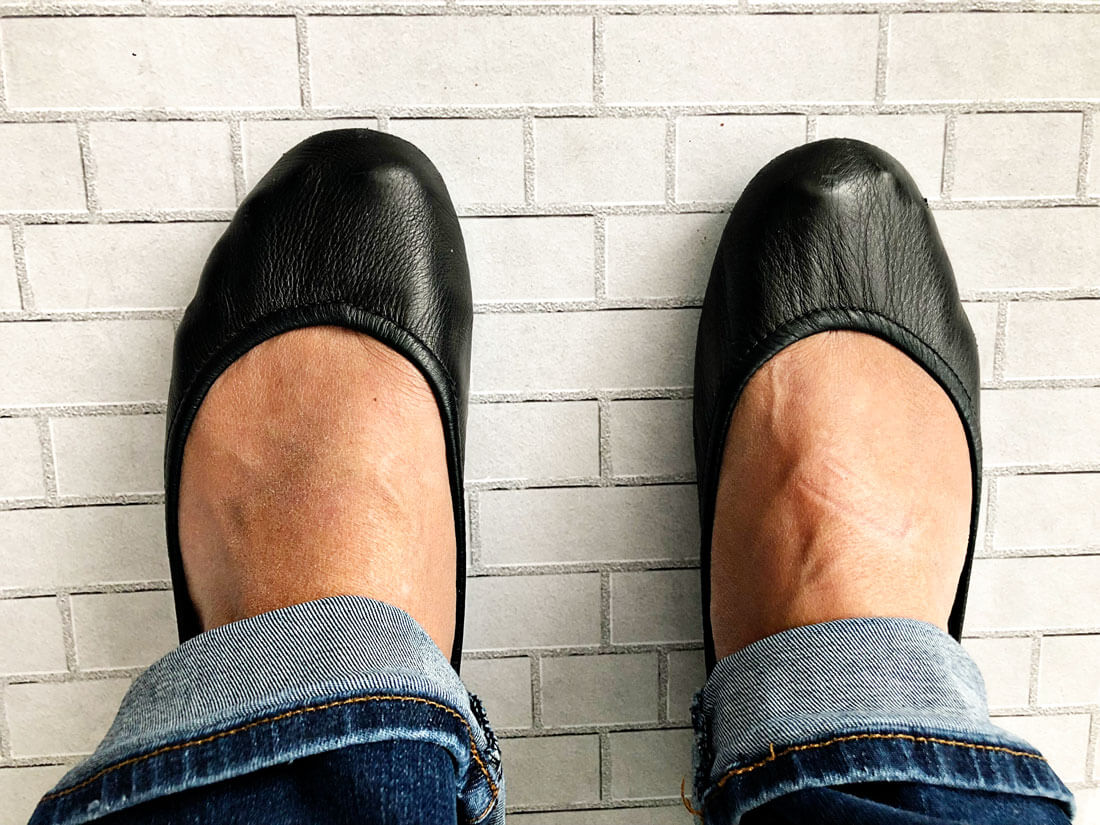 And that's it. You can see in this pic that on the left I added the moleskin and on the right it doesn't have any on it yet. It should've been the other way around… oops!