Tieks shoes – all about sizing, proper care and information you need before deciding on if Tieks are right for you.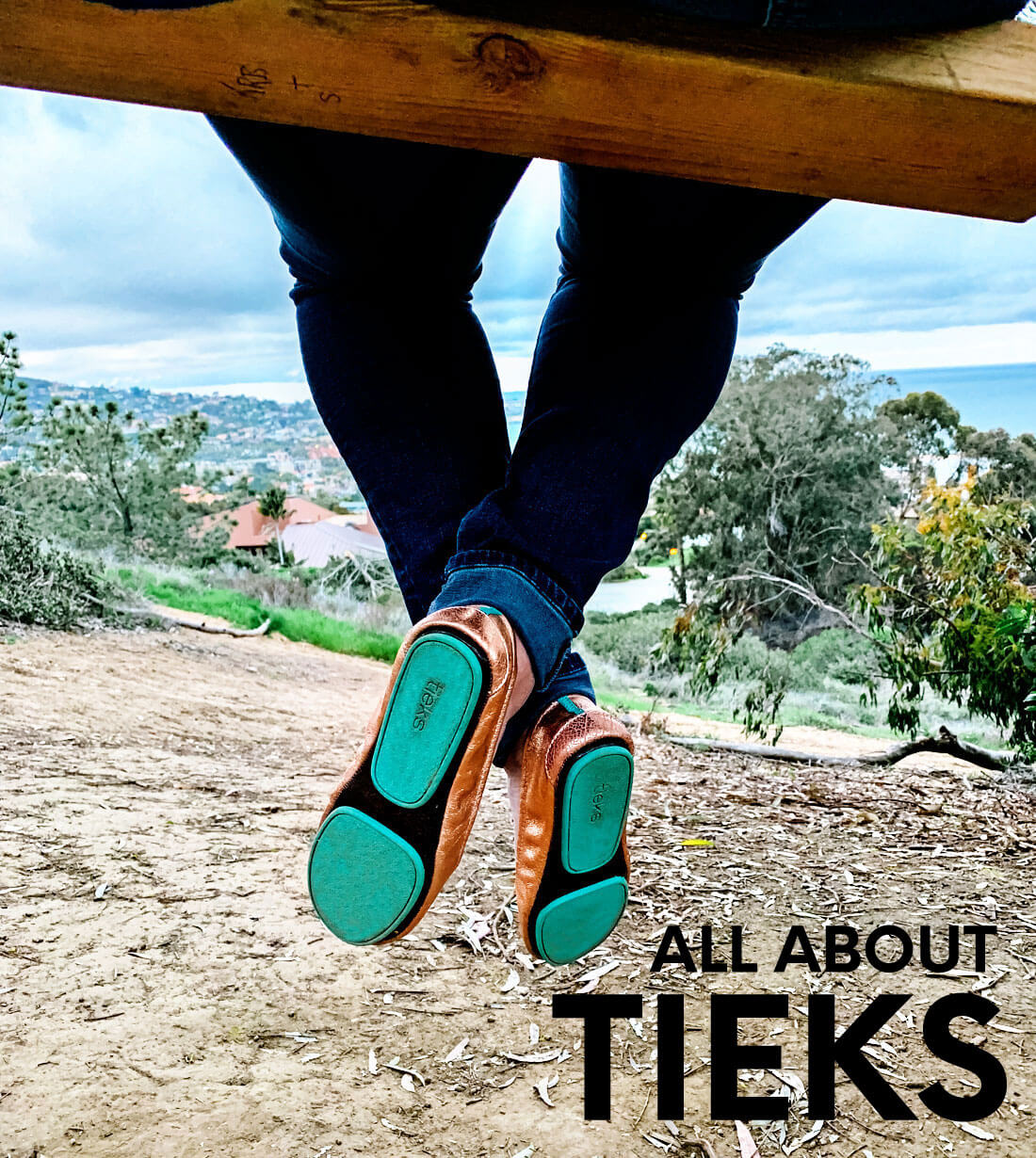 A few years ago I reviewed Tieks after bringing them with me on an amazing trip to Iceland.  They became my go to shoes and I have since been asked for my take on them after owning them for awhile.  Here are my answers to those questions:
What are Tieks?
Tieks is a shoe brand that started in 2008 by two brothers in their early 30s!  They are known to be stylish, ultra comfortable and cute.   Tieks are a flat leather shoe that fold up into your purse.  These shoes are flexible and come in a ton of colors.  Oprah added Tieks to her Favorite Things list in the summer of 2011 and the spring of 2012.   That's when I really started hearing people talk about them. They are known by their bright blue sole.
Which Tieks should I buy first?
When investing in good shoes, this is a common question.  My suggestion is always to go with something more neutral, that you can wear with lots of different outfits.  BUT if you like color, or what something to stand out, getting a pop of color or a pattern would be perfect for your first pair of Tieks.
Out of the five Tieks that I own, four are neutral.  I still wear those more than the pop of color that I have (but I do love them too!).  I think my next pair will be more of a patterned one!  The most recent one I received are pictured in this post – Rose Gold Glam. They're kind a mix of neutral and pop of color!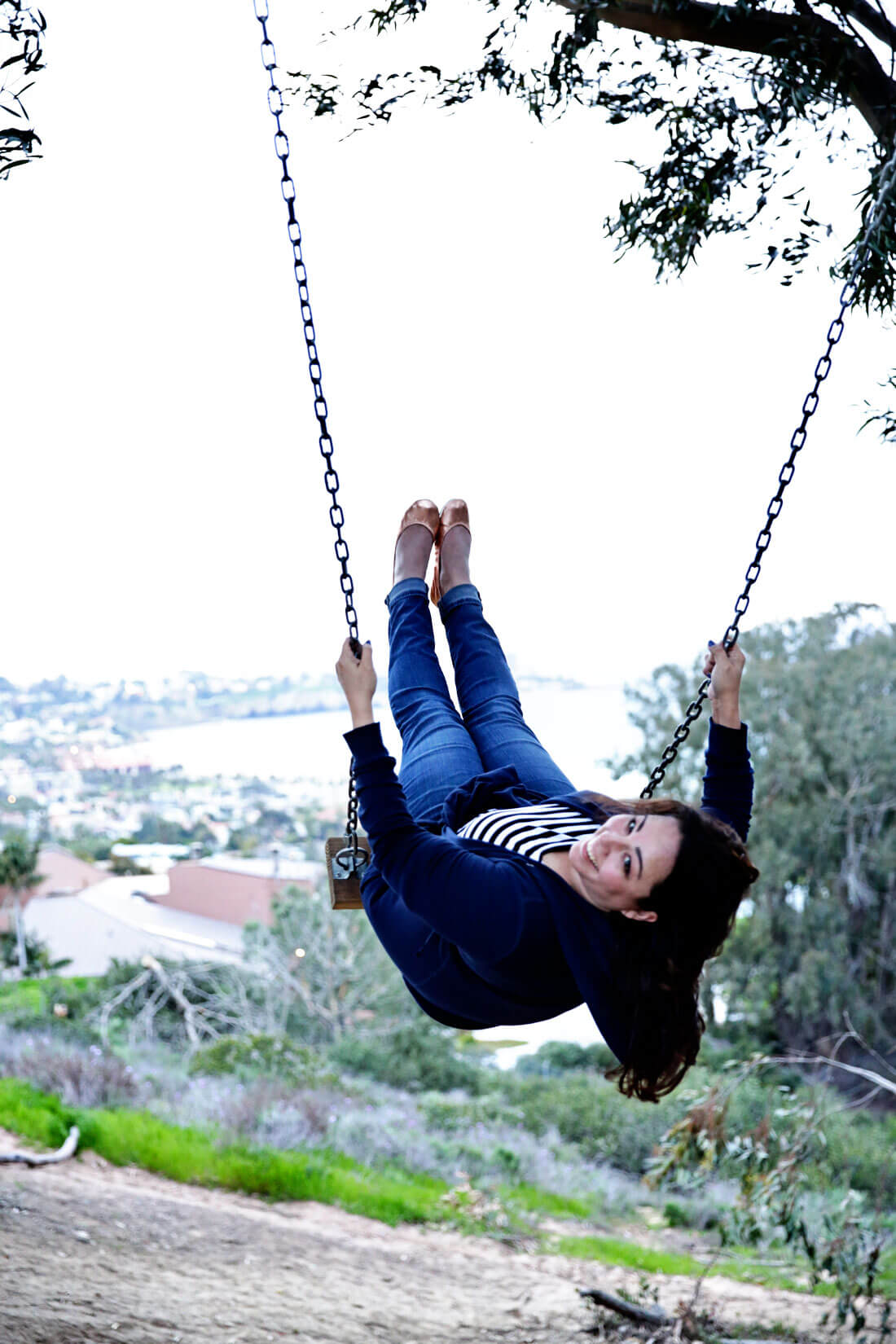 Tieks Sizing
I have never been able to wear shoes with elastic on the heel.  They have always hurt my feet.  I was worried that this would be an issue with Tieks as well.  Luckily, the elastic on the back help keep the shoes in place and don't hurt at all.

Other sizing things to keep in mind: 
Because Tieks don't come in half sizes, people often ask what size they should get.  After talking with Tieks, they said: If you have a wider foot or sometimes wear the next whole size up (so an 8.5 who sometimes wears a 9 for example), then size up.  Otherwise, size down.  There is more information on their sizing section.  Tieks return policy is awesome so if you have issues with sizing, it's easy to exchange them.  (see more info below)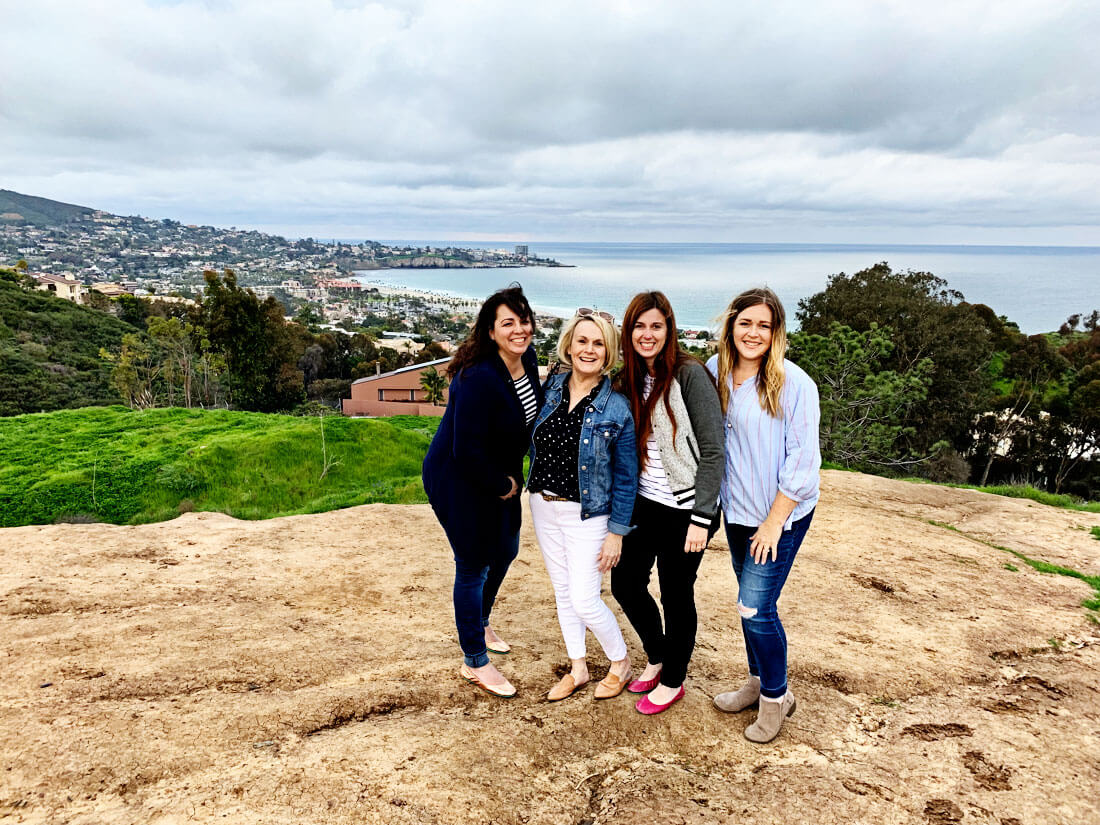 Where do you wear your Tieks?
Recently I went on a trip to my hometown of San Diego, CA with some blogging friends (pictured above – Leigh Anne from Your Homebased Mom, Kristen from Capturing Joy with Kristen Duke and Amy of My Name is Snickerdoodle).  We ate a lot, worked a lot and talked a lot.  During our trip, someone suggested going to the La Jolla swings.  I had never heard of it.  We set off and ended up on an adventure, hiking through some damp dirt, cactus and all kinds of terrain before arriving at the swing.  I wore my Tieks and they held up great.  Typically I would say that Tieks are made more for every day running errands, meetings, traveling, etc.
Care for Tieks Shoes
Ultimately, I love my Tieks because they are easy to care for and store easily in luggage for trips.  They are also some of the best walking shoes for travel. I know if I bring them, I will be comfortable and cute at the same time. They break in even more over time because of the leather that is used.  I would avoid wearing them in heavy weather conditions (rain/snow) .. but then again, you would probably want boots or something similar for that type of weather anyway.
Some people don't have issues with a toe bump showing up in their Tieks but I have had this issue.  Here's how I dealt with it: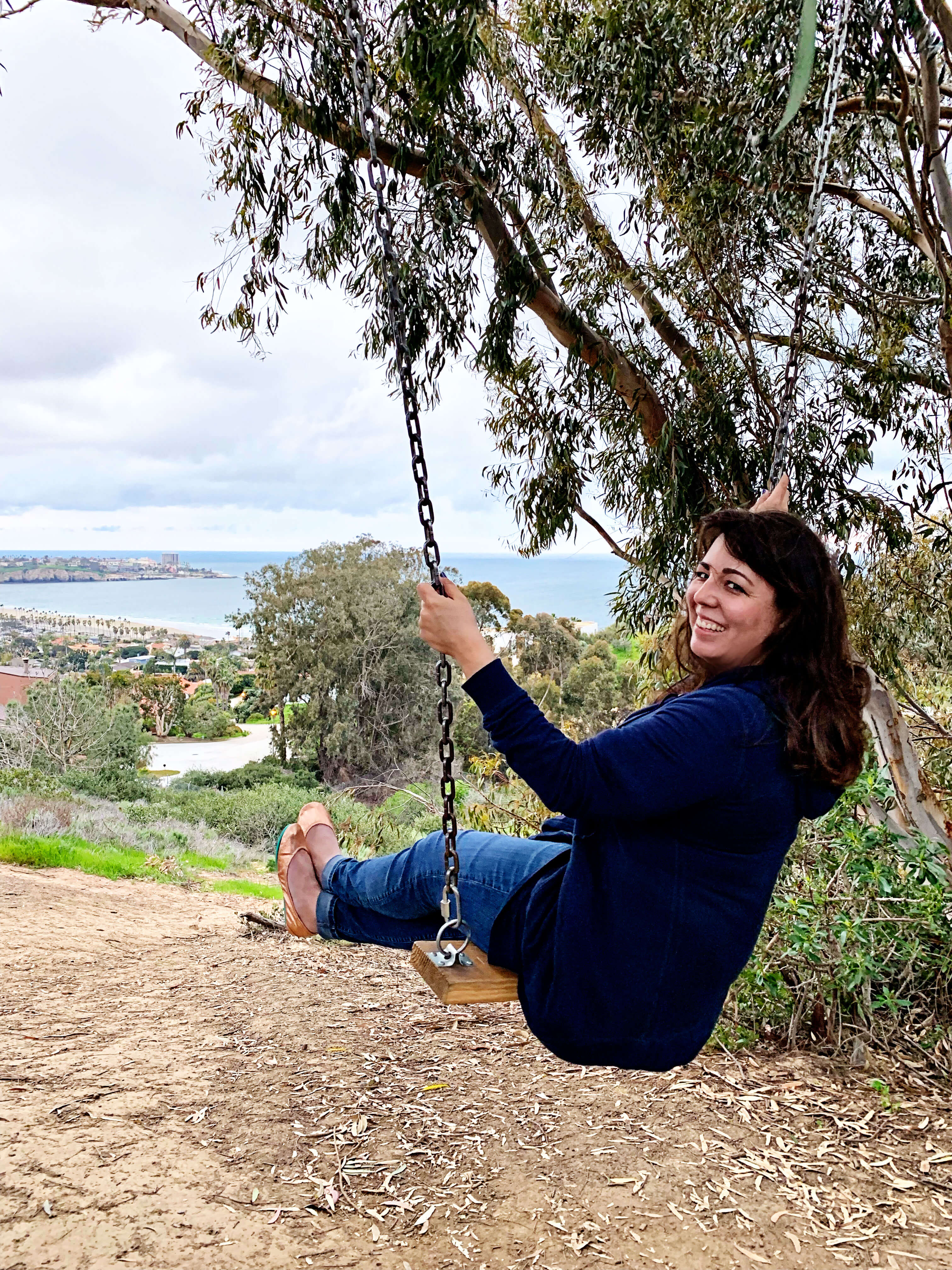 Tieks sale?
I'm often asked if Tieks ever go on sale.  Unfortunately they do not.  They are definitely more expensive but the quality is worth it, in my humble opinion.  I now have five pairs of them and they have all held up.  Having said that, I know it's disappointing that they don't go on sale.
Tieks Customer Service
One of the best things about Tieks is their customer service.  Customer service is unparalleled to other companies that I've dealt with.  The company has super nice, helpful employees who are there to make sure that their customers are happy.  They have a great return policy and can be reached at (310) 601-8967 or email [email protected].
Other Tieks posts
Because I've had Tieks for several years now, I've shared other reviews in the past.  Check out these posts for more information: