With the holidays come a whole lot of sweets.  Cookies, breads, candies.  You name it we indulge in it.  But there are some easy ways to add the good, healthy stuff amongst all the sugar.  Why not make an easy Christmas Wreath Vegetable Tray?  It's adorable and delicious.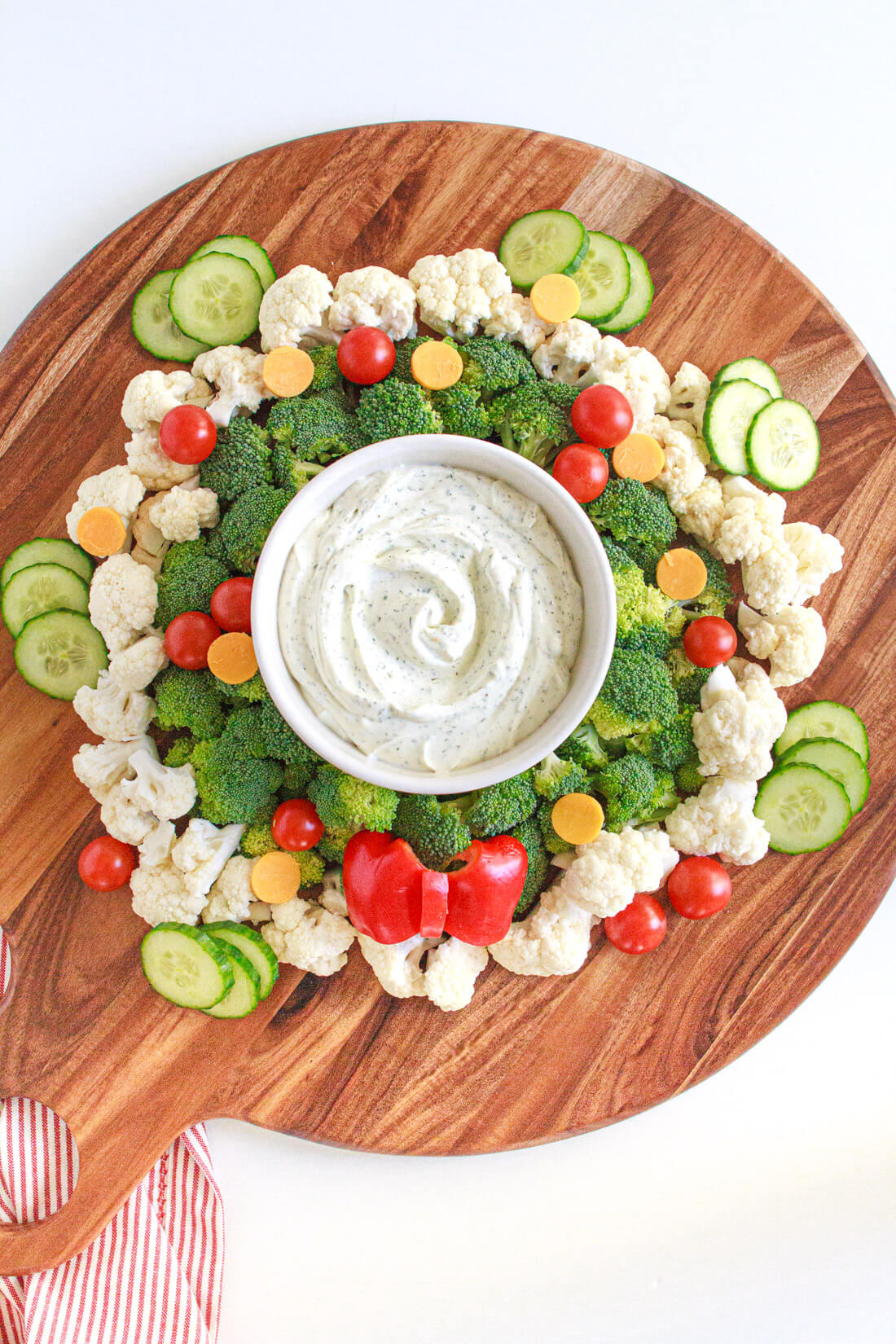 Christmas Wreath Vegetable Tray
You only need a handful of ingredients to take your traditional vegetable tray and turn it into a Christmas wreath.  Here's how to make it:
To make a  Christmas Vegetable Tray Wreath you'll need:
Fresh vegetables — we used broccoli, cauliflower, cherry tomatoes, cucumber and 1/2 of one red bell pepper.
I added cheddar and provolone cheese cut into different shapes with these cute shape cutters.
I also cut hearts out of the cucumbers for added decoration.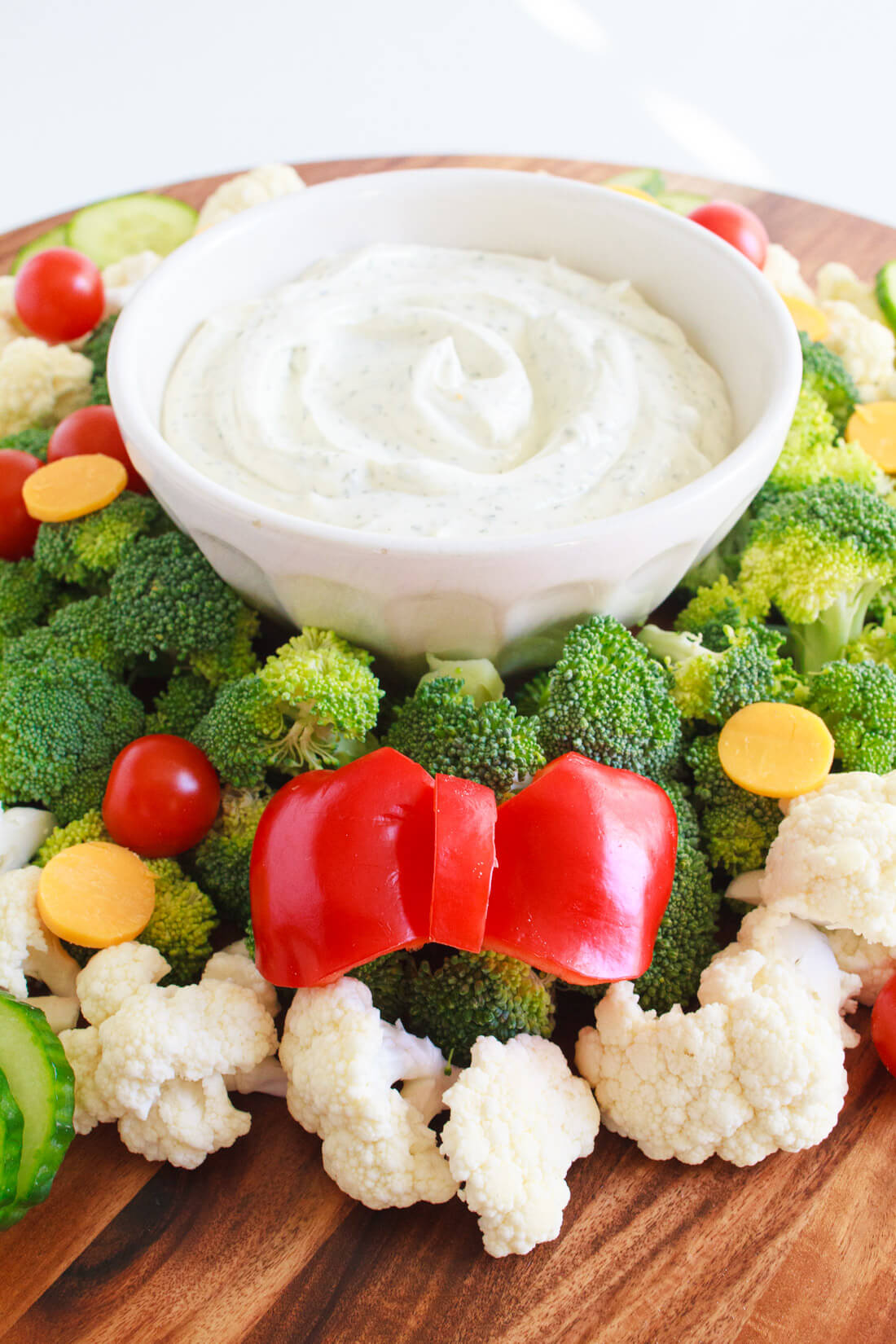 Get out your favorite platter and place your favorite dip into the center of it.
After washing and cutting the vegetables, add them around the dip.
Cut out the shapes for the cheese and cucumber and add to the wreath.
Then slice the red pepper into a thick strip.
Cut into the shape of a bow with a sharp knife.
Arrange nicely on the tray with dip in the middle.  Make your own buttermilk ranch at home or buy a pre-made mix.
My kids were so happy to come home to a healthy after school snack.  They loved it!  This idea could easily be used for a Christmas party.  Guests would be oooh and ahh over how cute it is and want to dig in.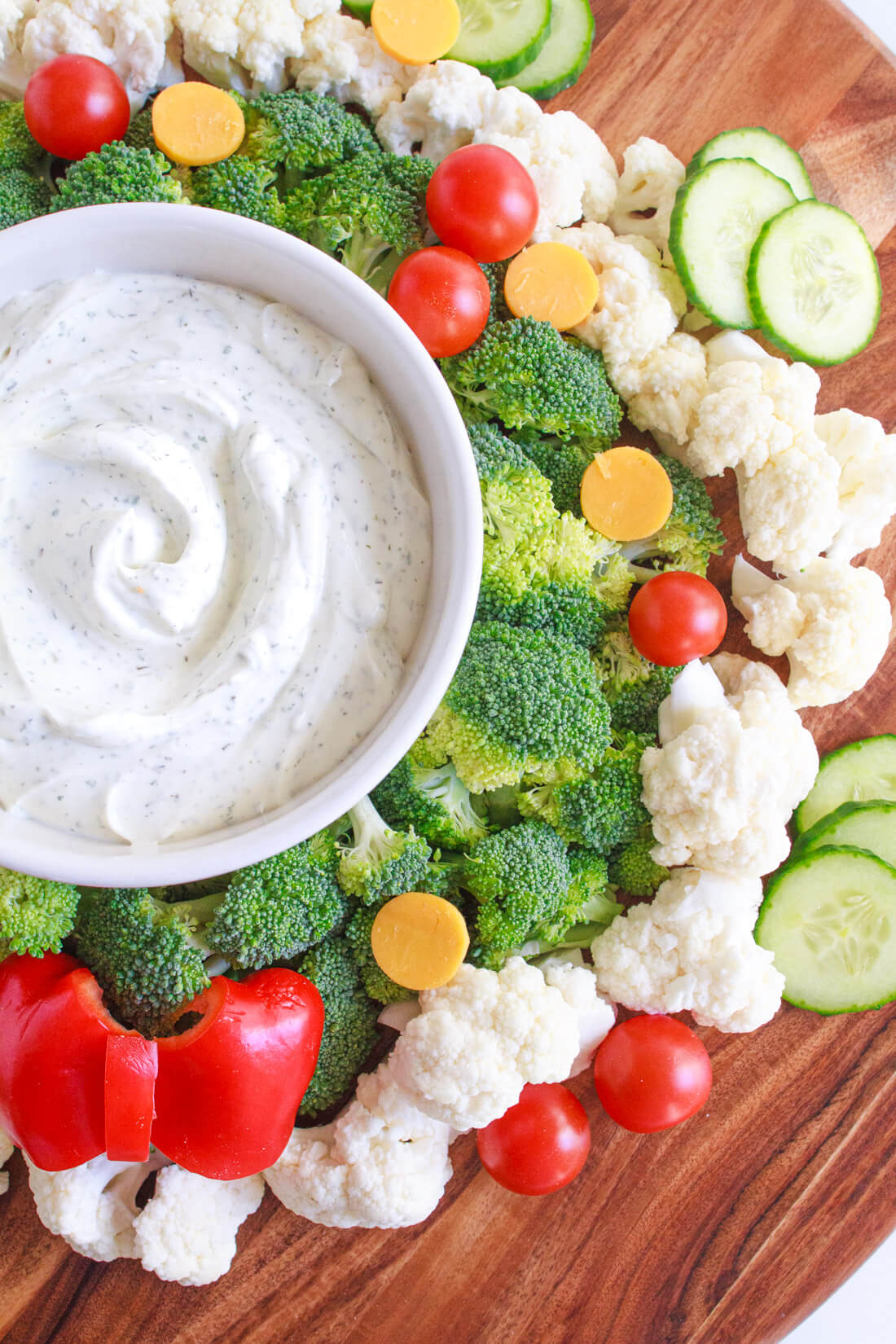 Other vegetable posts
If you like this vegetable tray post, you'll like these other posts too: