With so many options, which vinyl should you use? Depending on the project, some require heat transfer vinyl, some traditional. Find out why I like Cricut vinyl and Expressions Vinyl for all types of projects.

I know that it can be a little bit intimidating to try something new. When I first got a Cricut machine, I didn't know where to start or what to make. I wasn't sure which products to use or how to work anything. But just like everything – with a little practice, it becomes easier. Keep that in mind before you get started with any type of vinyl project!
What is vinyl?
While there are lots of types of vinyl (discussed below), the basic use is the same – it's like a big giant sticker that can be cut out and applied to different products. Once you start using vinyl, you will start seeing uses everywhere for it. I want to vinyl eeeeverrything.
There are tons of different brands of vinyl but I wanted to share my favorites with you. Things to keep in mind when purchasing vinyl:
Cost – there isn't a huge difference in pricing for vinyl typically. Although there are some sites that carry it for less, you might have to wait for awhile until it arrives. There are pros and cons to every option.
Availability – where can you find it? How easy is it to buy or order?
Quality – I have tried a lot of different types of vinyl and have ended up throwing some brands away. I avoid the generic versions now because of how many types I've ended up throwing it away out of frustration.
Easy to weed – this is big deal to me. It can make a project beyond frustrating if it's hard to weed.
Cricut Vinyl
Cricut vinyl is easy to use, great quality and can be found online and in stores. It is often found on sale at stores like Michaels, Hobby Lobby, Joann's. I prefer to stock up when it's on sale (online or in store) because I don't like having to run out last minute to try and find what I'm looking for.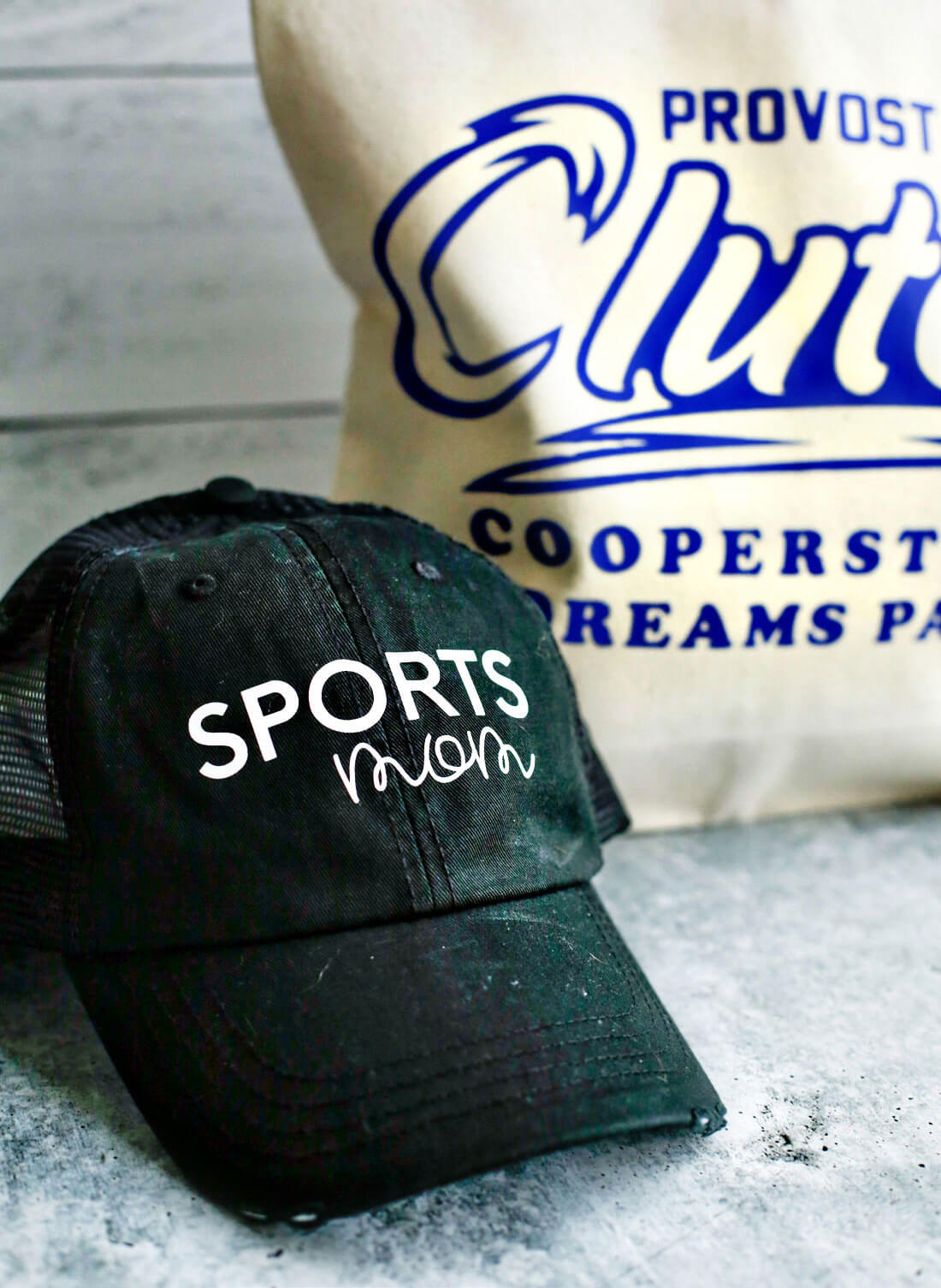 For this "Sports Mom" hat I used Cricut Iron On Vinyl. Hats can be tricky – to iron it on, I rolled up a towel and pressed my cut out words to my Easy Press to the hat.
Expressions Vinyl
Several crafty friends raved about Expressions Vinyl and I knew I needed to try it. I was able to get Expressions Vinyl for our Girls Camp Crafts. We had to make a ton of words and symbols cut out of vinyl and using Expressions Vinyl made it soooo easy.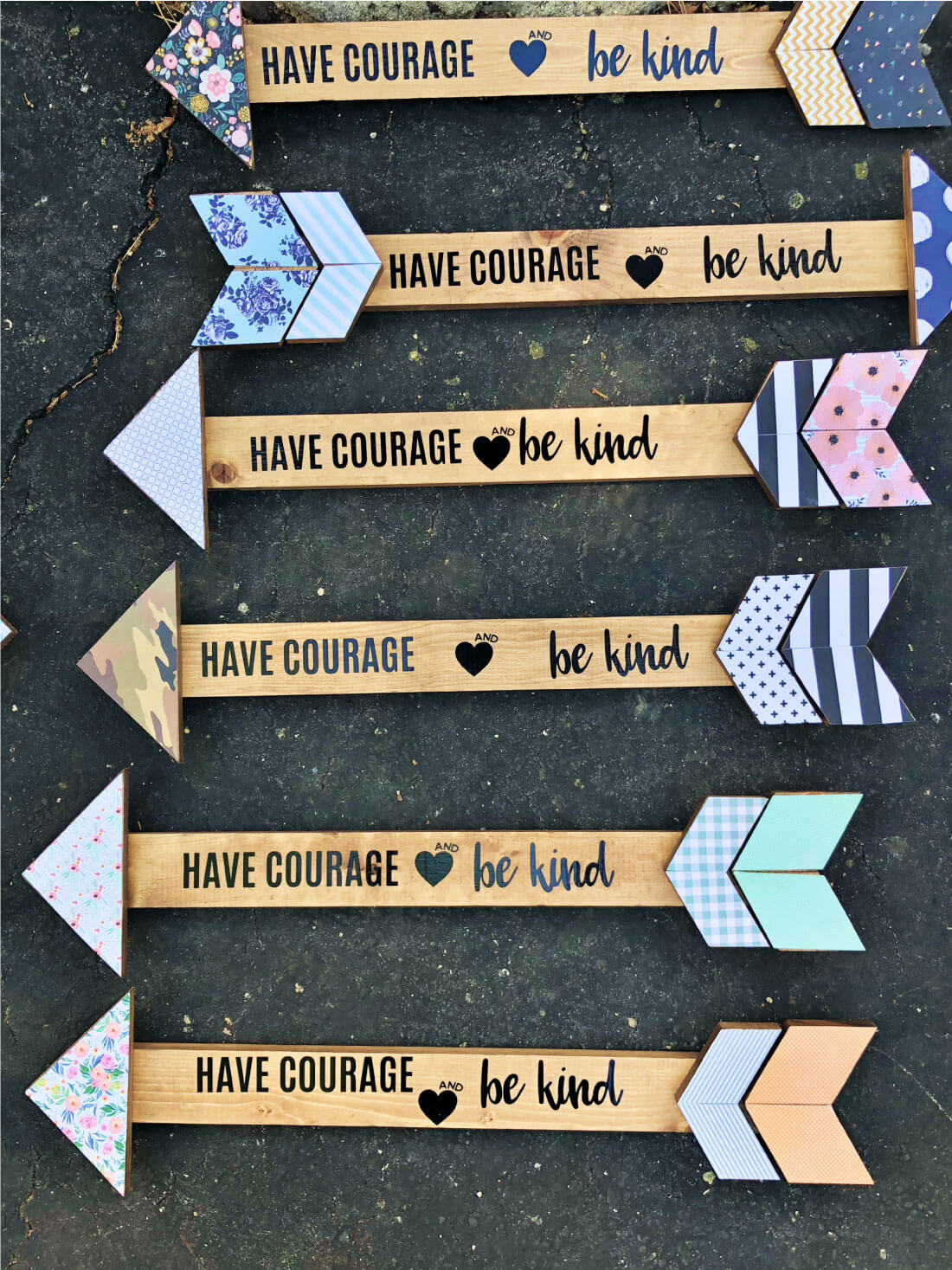 I especially like their sheets (as opposed to rolls) and have purchased Siser and Oracal several times. Oracal permanent vinyl was used for these cute arrows for girls camp. I also really like their Gridlined Transfer Tape and use it for everything.
Heat Transfer Vinyl
What is heat transfer vinyl and why would you want to use it? HTV is a product that's adhered by heat. It can be applied with an iron or an Easy Press. A lot of people call this HTV so if you hear that, you'll know what they are referring to. It's used the most for making shirts and clothes but there are other uses as well.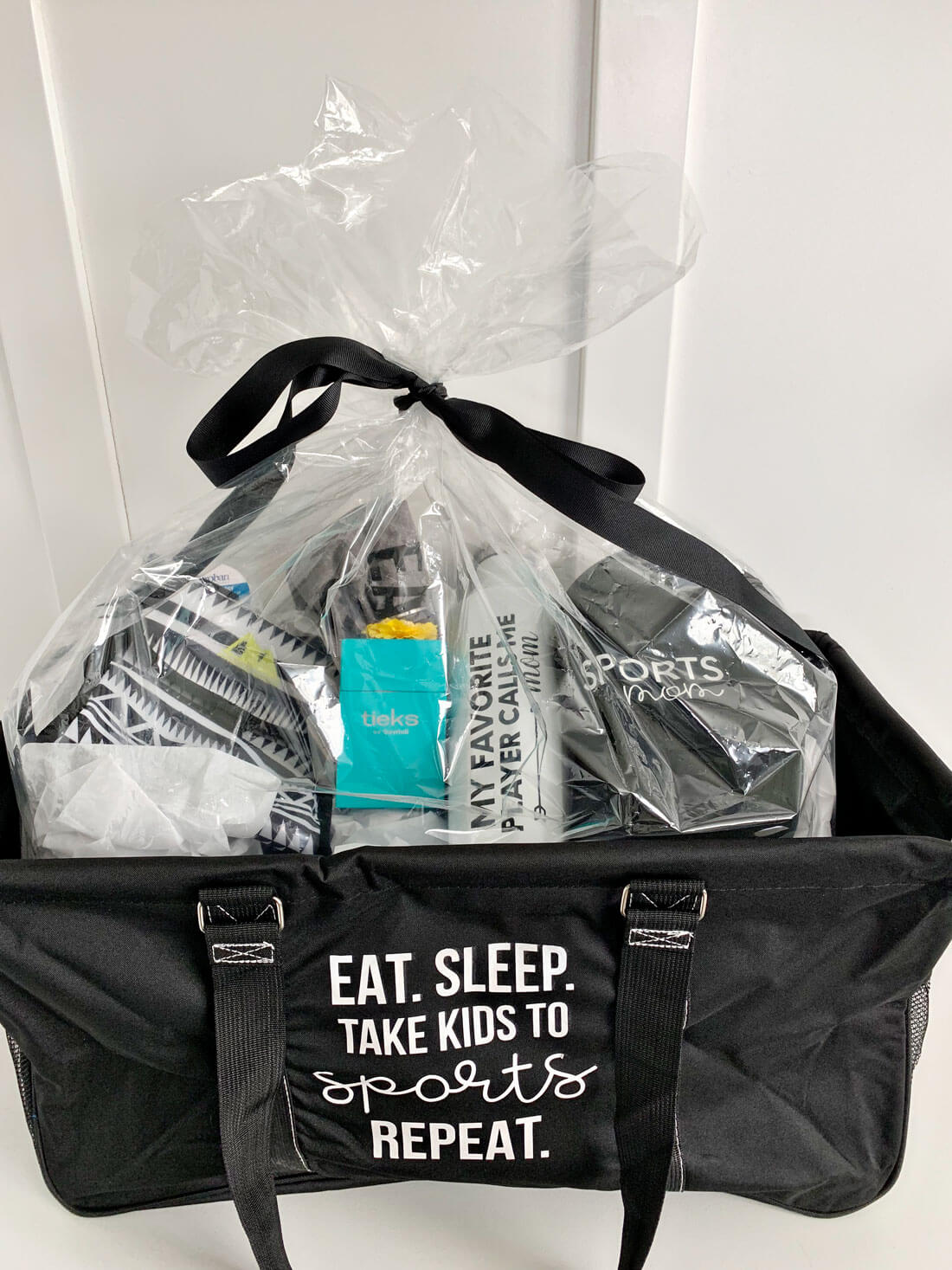 There are different types of HTV – flocked, foil, patterned, and more. For this sports mom basket that I made for my son's fundraiser, I used 2 types of vinyl. Permanent vinyl on the water bottle and strong iron on vinyl for the basket and hat.
Now that you know a little bit more about vinyl, what do you want to make first?
Other Cricut Posts
Looking for other Cricut information? Here are other posts that you might enjoy: