Curious about the differences between the Cricut Maker and the Explore Air? I've got all of the details for you and a comparison of each machine.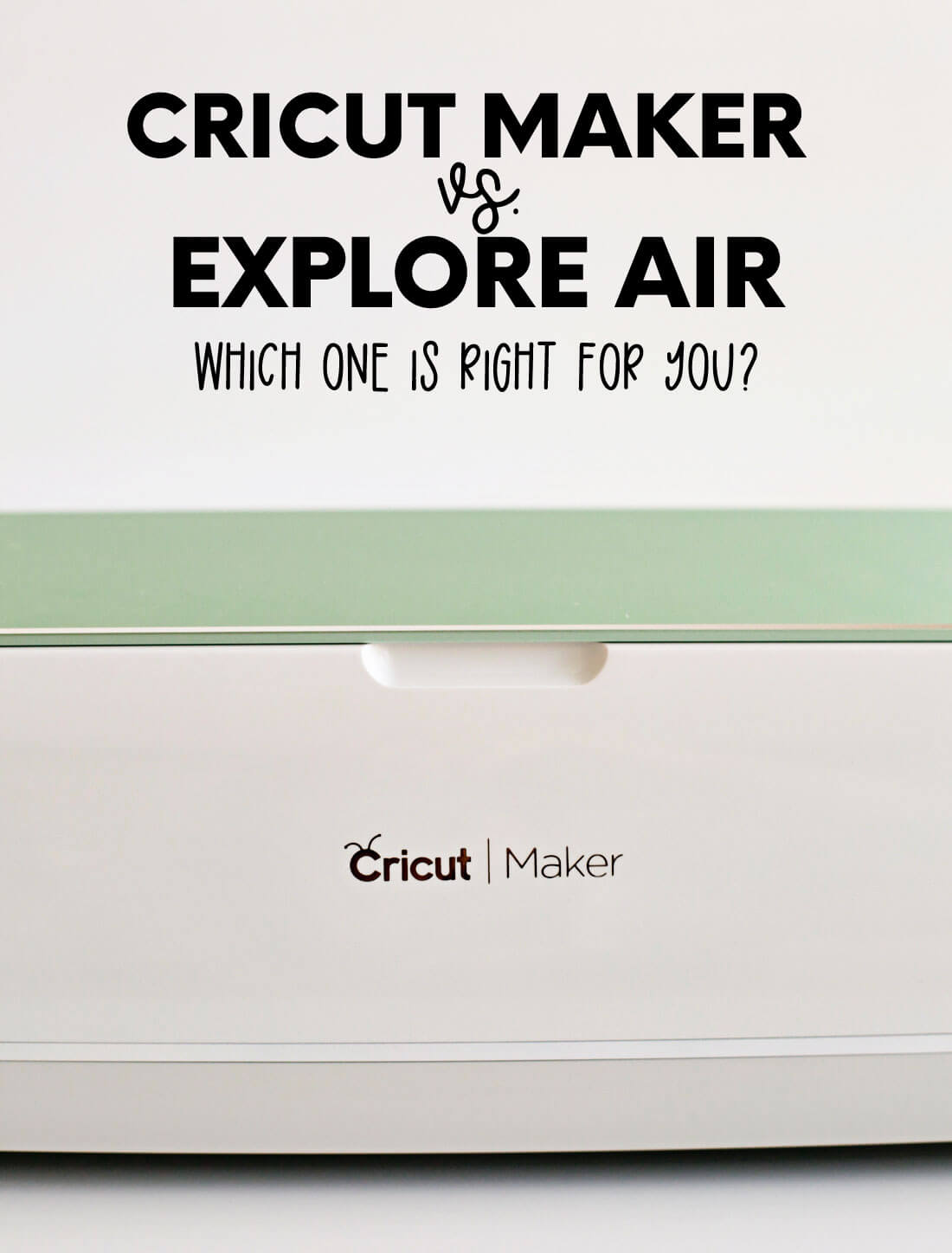 This is a sponsored conversation written by me on behalf of Cricut. The opinions and text are all mine.
Cricut Machine
What is a Cricut machine and why would I even want one? In basic terms it's an electronic cutting machine. But it really does so much more than that. There are several different types of machines and this post is meant to help you decide which would best fit what you are looking for.
Way back in 2014 I received a Cricut Explore at a launch event. That is the machine I have been using ever since. It has lasted for all of these years so I wasn't sure if I needed/wanted an updated Cricut machine. I've shared my love for it on Instagram over and over – I use it for labeling just about everything. To say that I was excited to test out something new is a huge understatement.
Cricut Maker Machine
The Maker is the newest machine of the series from Cricut. It is definitely an upgrade from the Explore machines, most noticeably in the type of material that can be used. If you sew or quilt a lot, the patterns and designs in Design Space alone are exciting!

When the Maker arrived in all it's minty glory, I about died. I squealed as I pulled it out of the box, with all of the packaging, everything spelled out how to use it. It's hard to put into words how much sleeker this design is from my original Explore.
But awesome packaging and a sleeker design isn't everything when it comes to comparing machines – it's not that I would get the Maker just because it's sleeker and has great packaging. It is however, an added bonus.
For a full explanation of the breakdown, scroll down.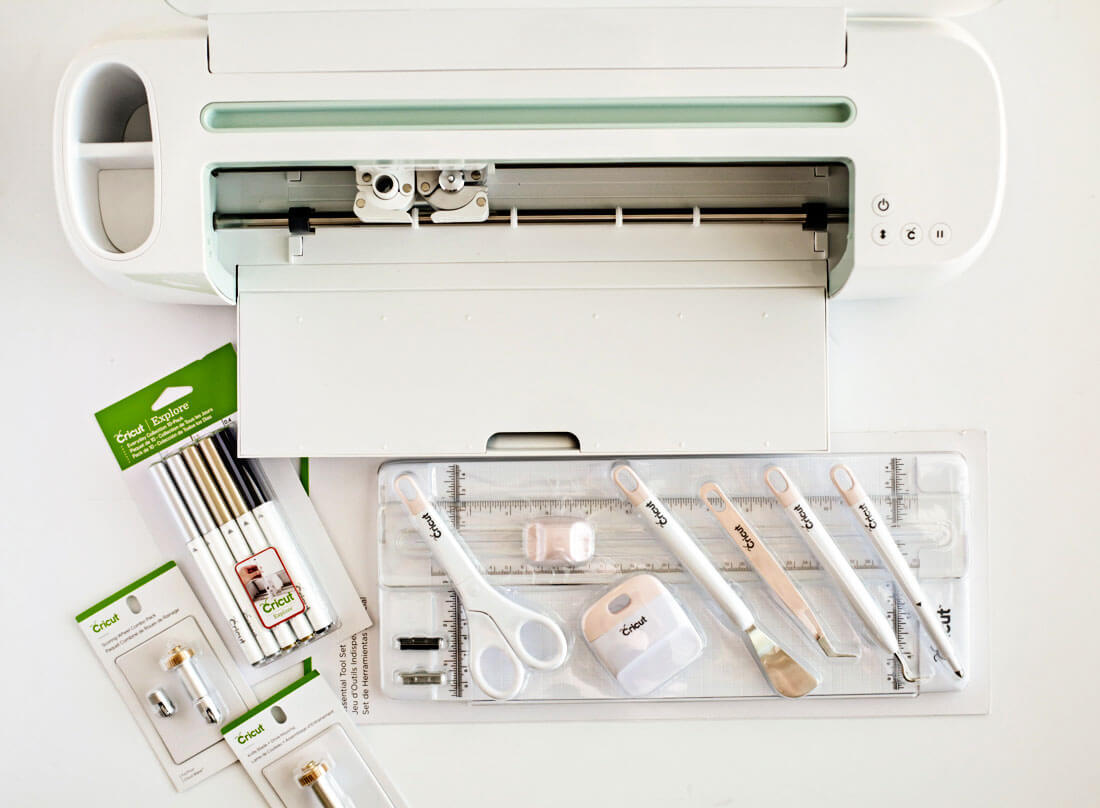 Differences between Maker and Explore Air
Let's get down to it – which machine is right for you? This isn't a question I can answer for you as it comes down to the reason that you're looking into getting a Cricut in the first place.
Explore Air
This machine is typically the least expensive although you are more likely to find the Air 2 and the Maker on sale.
Fine-Point or Deep-Cut Blade
Scoring Stylus
Bluetooth enabled
2 tool holders so you can both print and cut
Cartridge slot – this is to use old Cricut cartridges
Can be used on 100 types of material to cut, score and draw
Your own designs can be uploaded and used in Design Space
Cuts fabric with stabilizer
Explore Air 2
All of the same things as the Explore Air PLUS
Is quicker than the Explore Air
Updated version of the original Explore Air
Comes in more color options
A step up from the Air, this is a great starter machine for most everyone.
Maker
All of the same things as the other 2 PLUS
Rotary Cutting Blade – makes it so that you can cut fabric without stabilizer
Knife Blade – cuts leather and wood
Scoring Tool
Built in shelf for iPad, iPhone, smart device, etc (see the Bright Pad resting on the shelf in the image below)
There is no knob on the Maker like there is on the Explore Air/2
Not only does the Maker do more, it weighs more.
Note: There is NO cartridge slot on the Maker for old Cricut cartridges.
This is the big, beast of a machine. If you plan cutting fabric, wood, etc, you will want to invest in this machine. It's especially great for quilting and sewing. It is the most expensive of them all but for good reason as it can do more.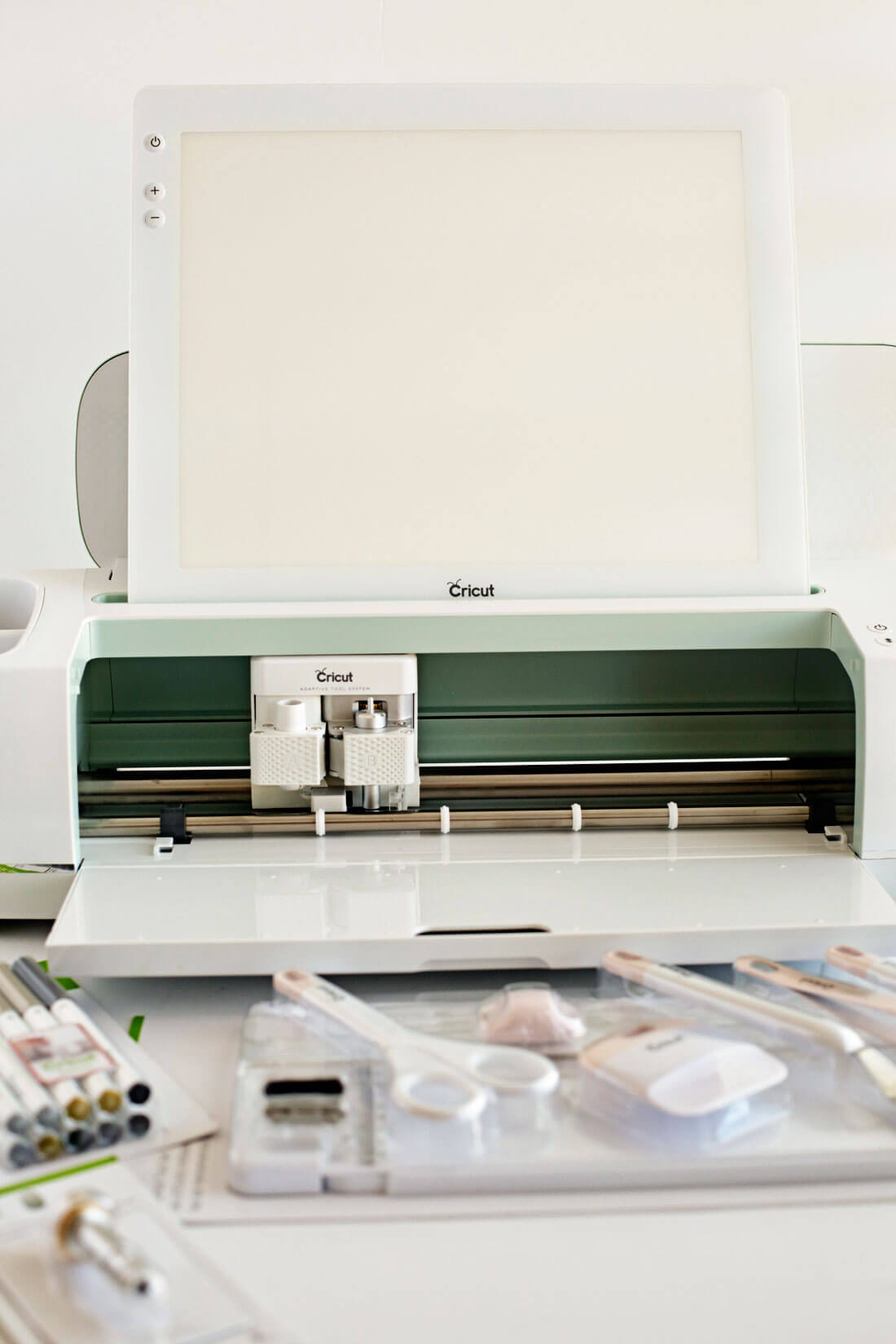 So what do you think? Which machine do you think is the right fit?
Other posts that I've used my Cricut to make:
Here are some of the projects I've made using my Explore Air over the years –