Do you need a simple solution for busy weeknights? Stock your freezer with crockpot freezer meals!  I tried thousands of crockpot freezer meals myself and here are 18 healthy recipes that even my kids will eat (full shopping list included below!).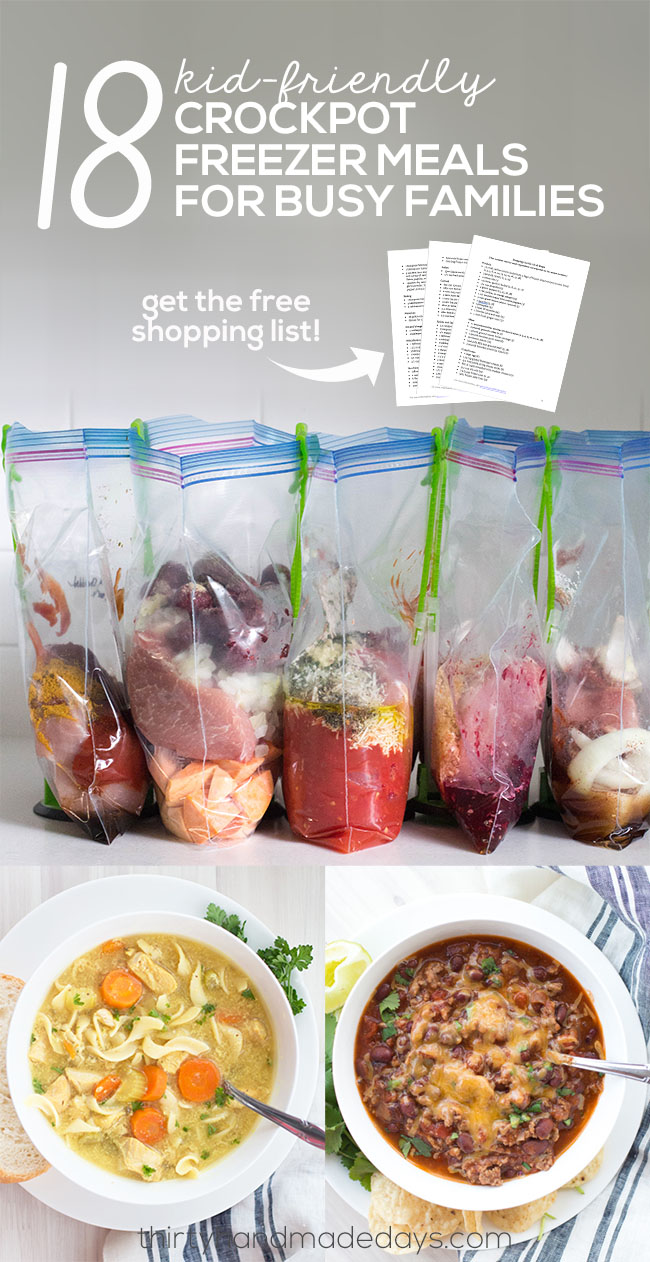 Freezer Meals
Why should I make crockpot freezer meals?
There's no cooking required ahead of time so they're super easy to make.  Simply combine the ingredients in plastic freezer bags and freeze for up to three months.
They cook for the first time out of the freezer and don't taste like leftovers at all.
I can save money by buying the ingredients in bulk.
Since I've made thousands of crockpot freezer meals for my New Leaf Wellness blog, I decided to compile a list of my kids' favorites.  These would be perfect to prep for the busy back-to-school season.  I have my hands full with four kids (ages 1-7 — and a fifth on the way!), so these meal will be a life-saver for us.
If you like this post, you'll love these too: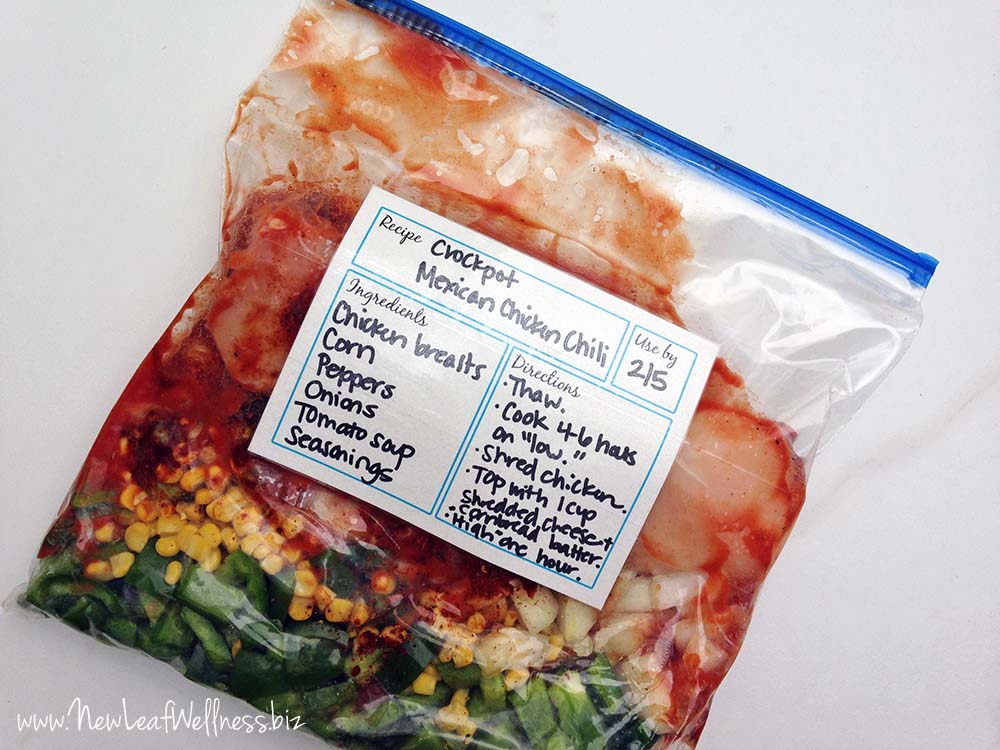 Crockpot Freezer Meals
Ready to get cooking?  Here's the list to get you started:
If you're motivated to prep and freeze all 18 at once, I typed up exactly how I assemble and cook each meal into a printable pdf (I even included a full shopping list!):
CLICK HERE to view and save the recipes and shopping list.  No strings attached.
Thoughts or questions?  Leave a comment below and I'll respond as soon as I can.  XOXO, Kelly