Today I'm adding another good one to the slow cooker list- Slow Cooker Baked Potato Soup.  This loaded baked potato soup has all of the fixings for a chilly day.  It will warm you right up!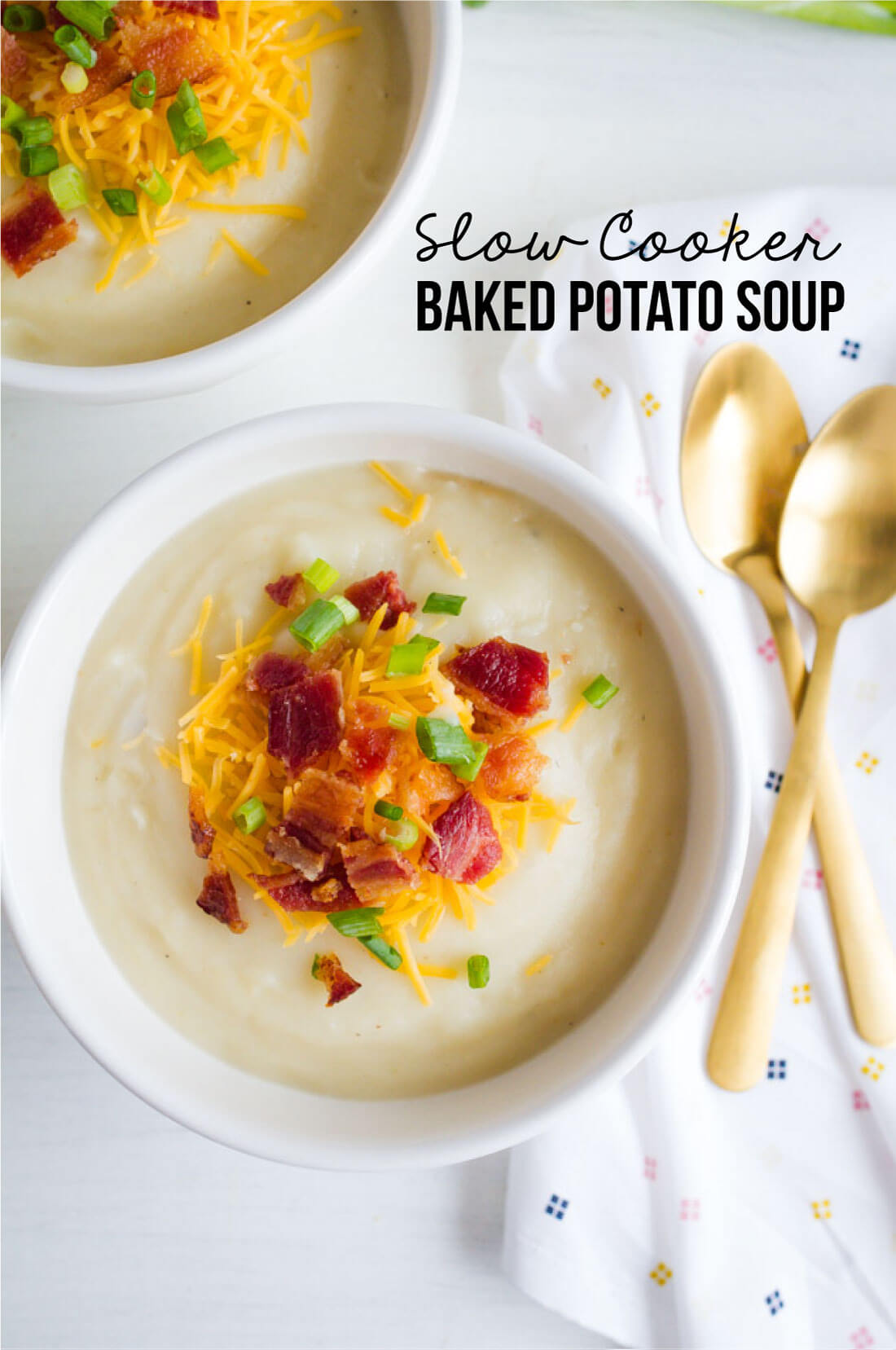 Baked Potato Soup
There are several recipes for slow cooker baked potato soup but I combined a few and loved the result. Creamy, hearty and delicious.  Of course this recipe wouldn't be nearly as good without the garnishes- bacon, sour cream, and cheese.  But the good news is that you and your family members can add whatever they want.  Some kids like sour cream, some don't.  Some love bacon, others don't.  So this one is good for a crowd!
If you like this recipe, you'll love these too:
One of the things I love about this one is that you don't have to peel a million potatoes.  That is the worst job isn't it?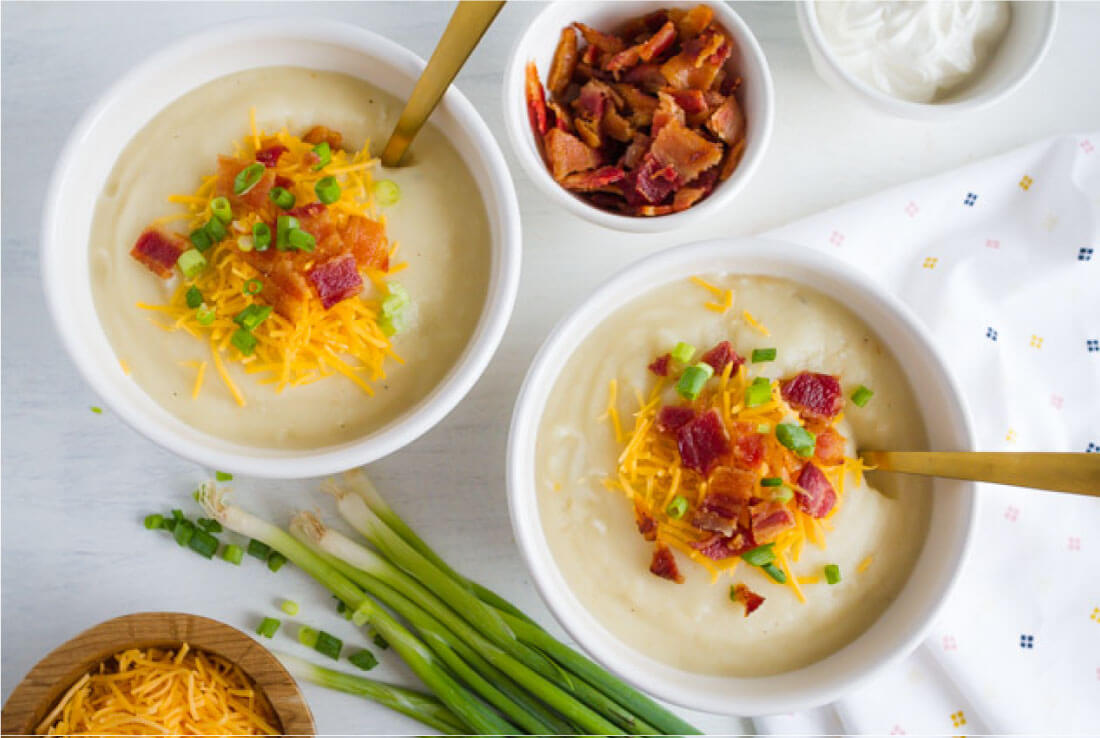 Baked Potato Soup Recipe
Baked Potato Slow Cooker Soup
Simple baked potato slow cooker soup. Perfect for a chilly evening.
Author:
Mique from 30days
Ingredients
6-8 russet potatoes, washed but not peeled, cut into ½ inch cubes
4 c. chicken broth
½ yellow onion, chopped
2½ tsp minced, jarred garlic
1 c. half and half (or heavy cream)
1 c. shredded cheddar cheese (+ whatever you want for garnishing)
½ Tbsp seasoning salt (I used Lawry's)
Garnishes: shredded cheese, bacon, broccoli, green onions, sour cream
Instructions
Put first four ingredients in a slow cooker. Cook on high for four hours or low for 8 hours.
Mash mix until soup is slightly thickened. Stir in half and half and cheese. Top with garnishes and additional cheese.
I've made this soup on Halloween to go with my
favorite cornbread ever
.  I put the ingredients in and just left it while I went to the kids Halloween parade.  Anyone else love slow cooker recipes?