A simple twist on an old classic – this Creamy Shirley Temple recipe hits the spot every time!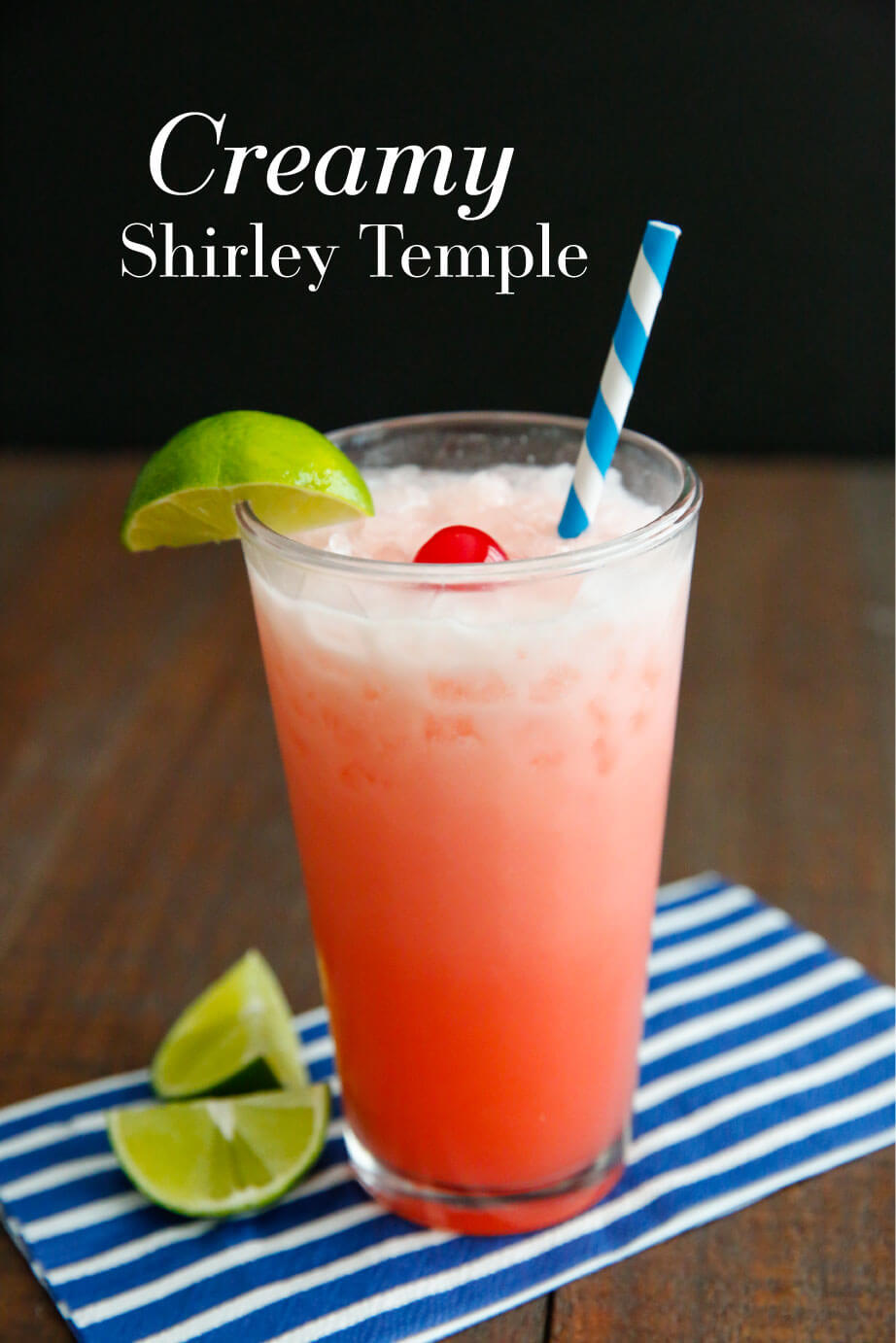 Recently I hosted a outdoor summer party and I was looking for the perfect drink to serve.  I found a tropical Shirley Temple recipe and knew it'd hit the spot but I added something to make it creamy.   

Creamy Shirley Temple
Ingredients
½ cup orange juice
½ cup ginger ale
½ cup lemon lime soda
2 tbsp of grenadine
1 TBSP heavy whipping cream
maraschino cherries
lime wedges
Instructions
Add ice cubes to a large glass. (I used pebble ice!)
Pour orange juice, ginger ale, lemon lime soda and grenadine.
Add 1 TBSP heavy whipping cream.
Garnish with maraschino cherry and lime wedge.
Stir before drinking.
Since I've made
Italian Sodas
before, I knew if I added some heavy whipping cream to it, it'd give it that creamy taste.  It only takes a little bit to take it up a notch.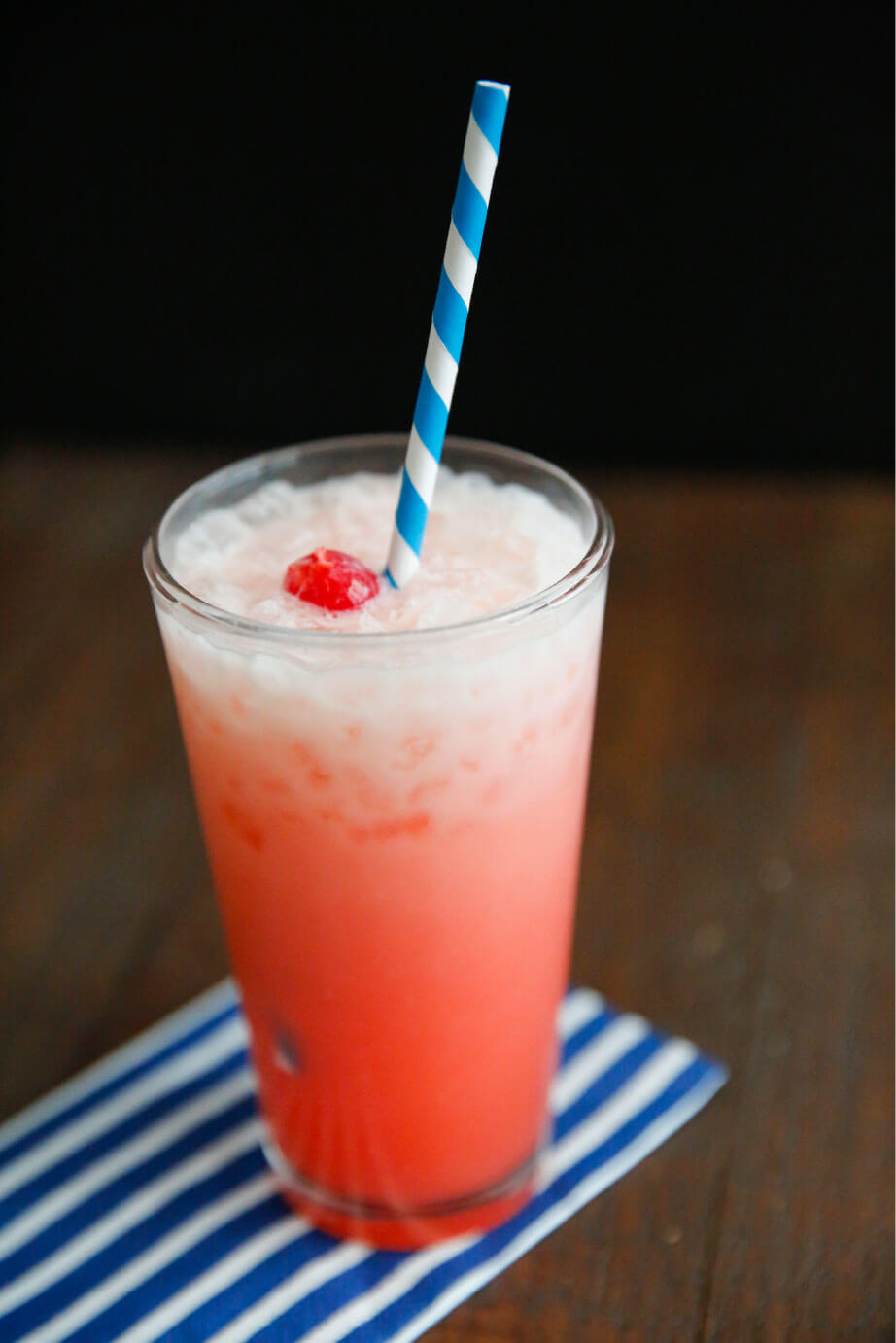 Josh got me a pebble ice machine for Mother's Day and it was seriously the best gift idea ever! I have used it soooo much, including with this drink recipe.  Filling the glass half way with pebble ice was perfect.
Adding the lime on the side of the drink not only makes it look cute but if you give it a squeeze before you sip…. heavenly!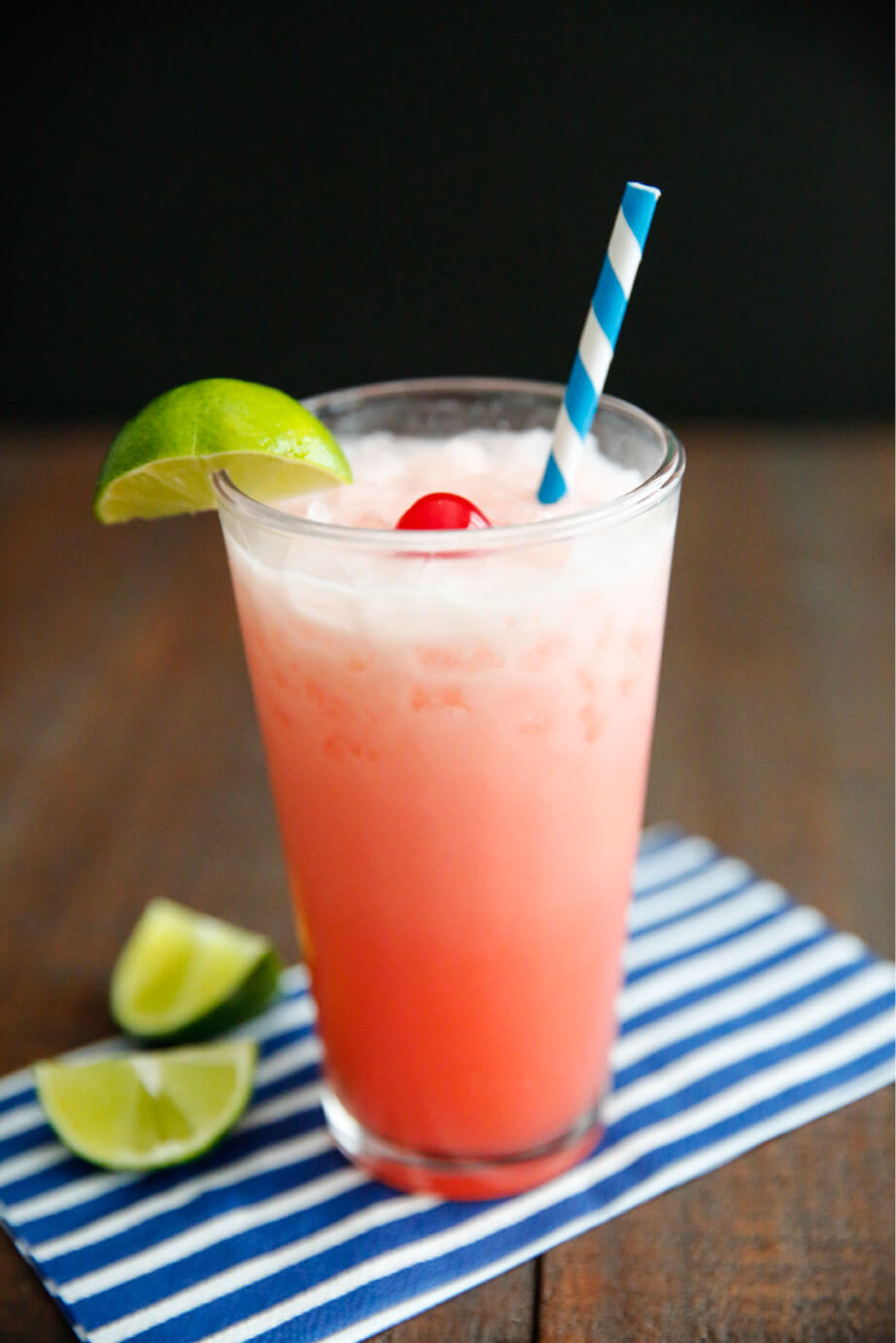 If you like a good drink, try these drink recipes out too: