The cutest, meaningful Easter quotes idea – print out this jelly bean poem and share with friends and neighbors for the holiday!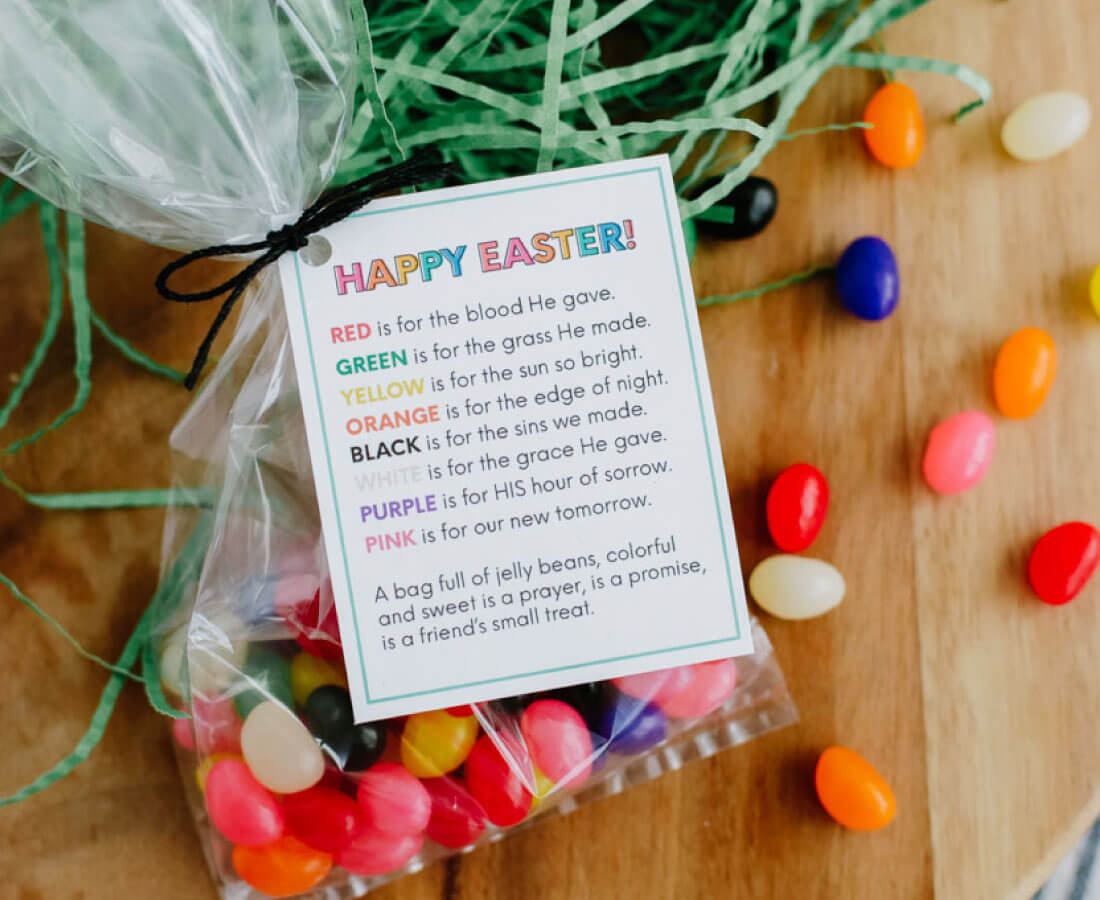 As much as I love bunnies and carrots (hello carrot cake!) this time of year, I wanted to create something that represented the real reason for our celebration. Although I don't usually talk about my religion here, I am passionate about my beliefs and am eternally grateful to my Savior, Jesus Christ.  This poem is the perfect reminder.  Let's chat a little bit about Easter and why it means so much ..
When is Easter?
Every year Easter falls on a different date.  It's based on the ecclesiastical approximation of the March equinox. If it sounds complicated to you, it sounds complicated to me too. The equinox can be anytime between March 22 and April 25.  For 2019, Easter is on Sunday, April 21st.  It will be on Sunday, April 12th in 2020.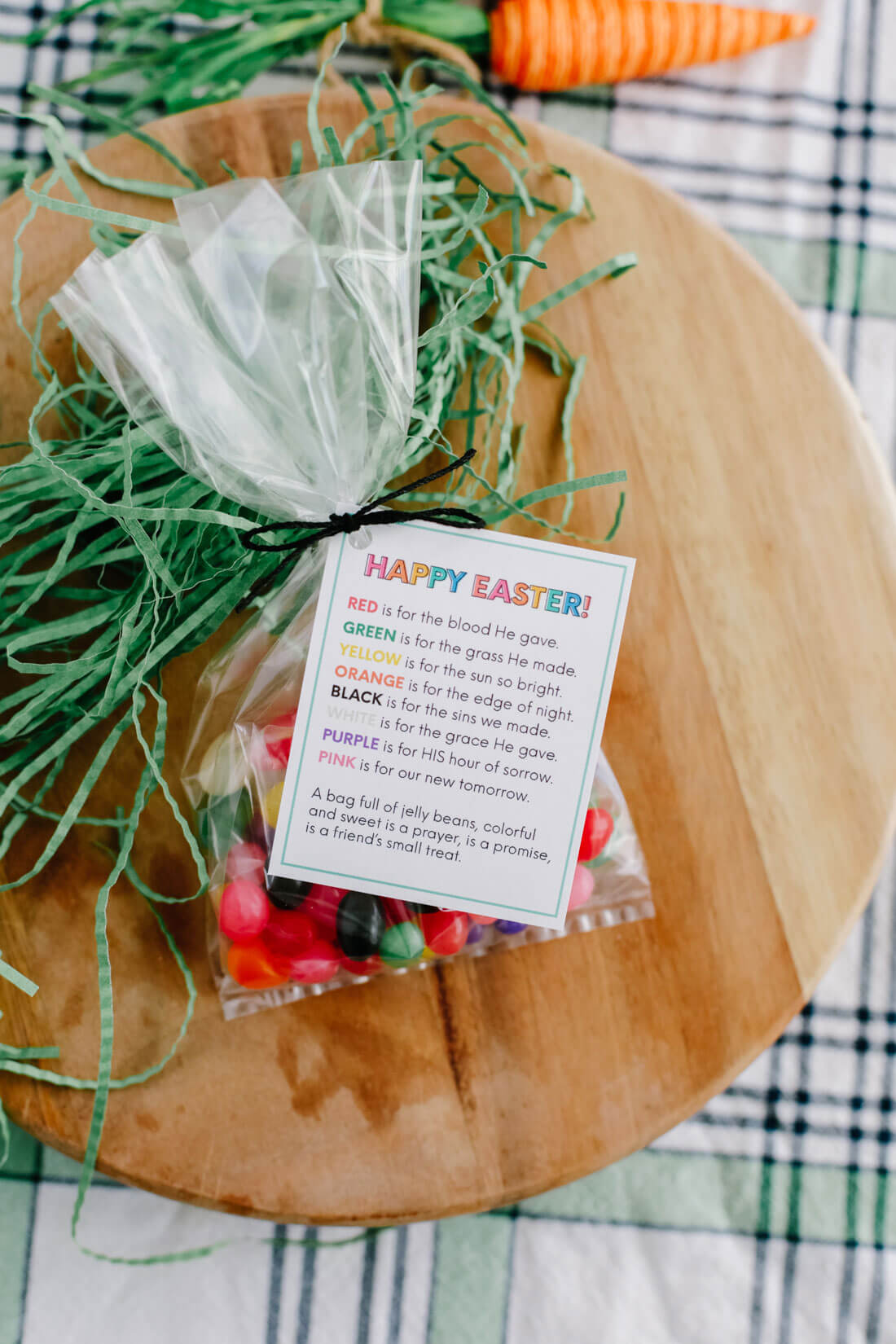 Easter Meaning
Easter is celebrated in Christian religions as the day that Jesus Christ was resurrected three days after his crucifixion.  To learn more about my beliefs on Easter, there are a whole lot of great talks, scriptures and more here.
To make this special treat you will need:
Ok let's make the jelly bean bags! Share with a church class, your friends and neighbors, here's what you need:
Jelly beans – there are tons of types but make sure that you get the kind that have the colors on this poem!
Printable poem (download below)
Cellophane bags
Ribbon/twine, etc
Hole punch
Gather these supplies, print out the tags and attach with some cute ribbon or twine.  Jelly bean boxes can be used as well, just attach the tag with tap.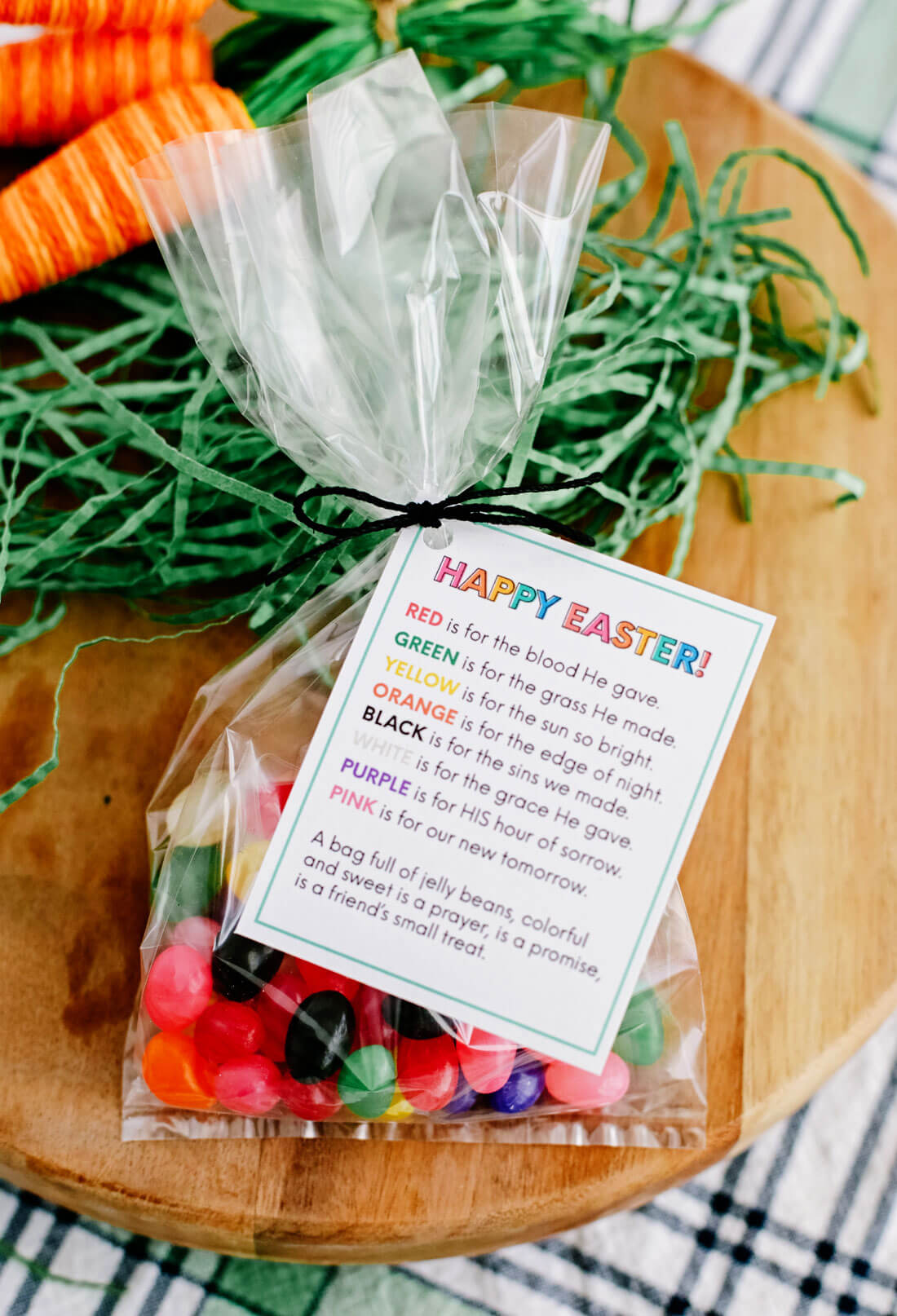 Other Easter posts
If you like this post, you'll like these too: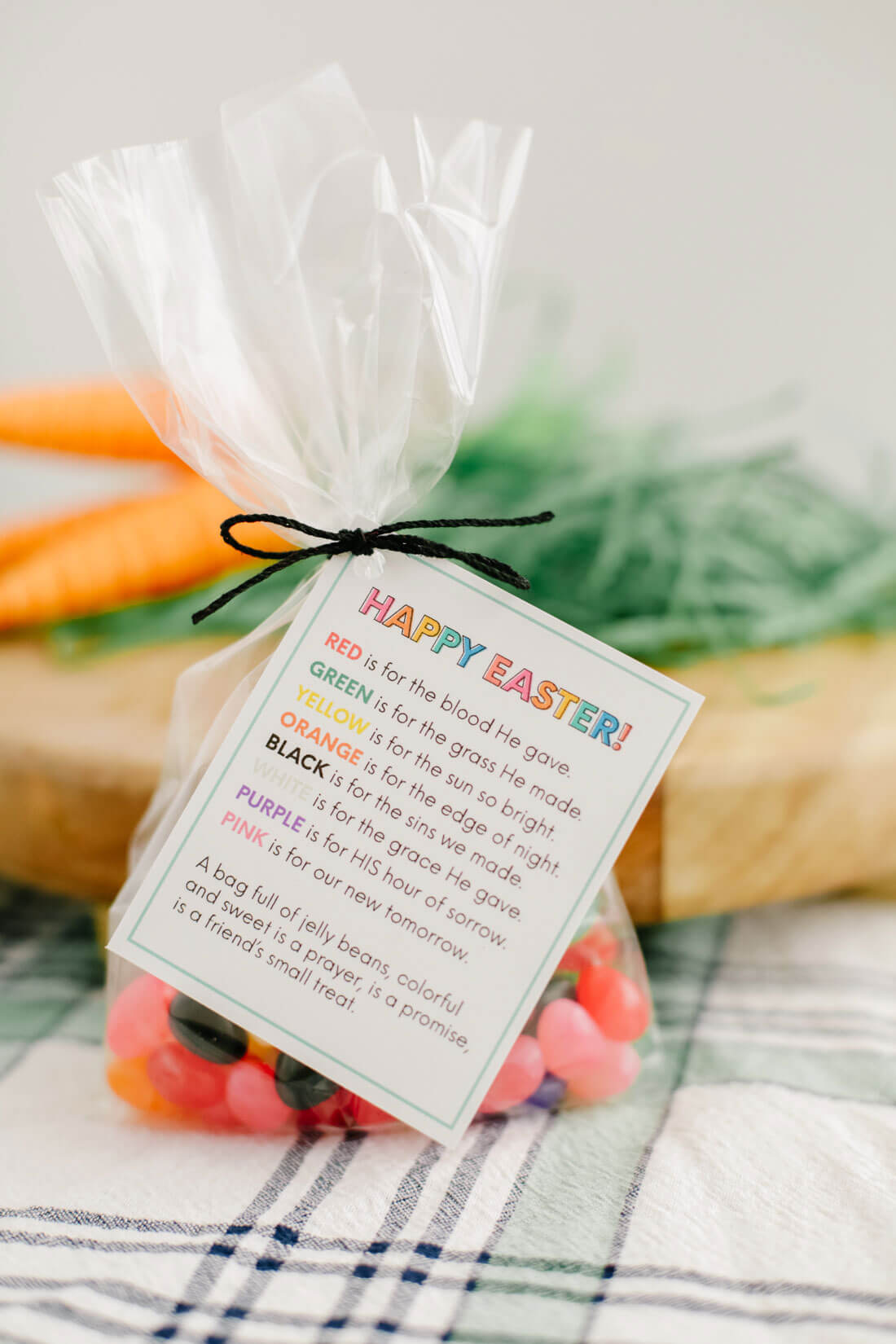 Download and print the jelly bean poem on cardstock. For 30days subscribers and personal use only. Thanks!