It's hard to believe that Easter is this week!! This year is flying by.  I wanted to make some treats for friends and found the Jelly Bean poem.  Have you heard of it before?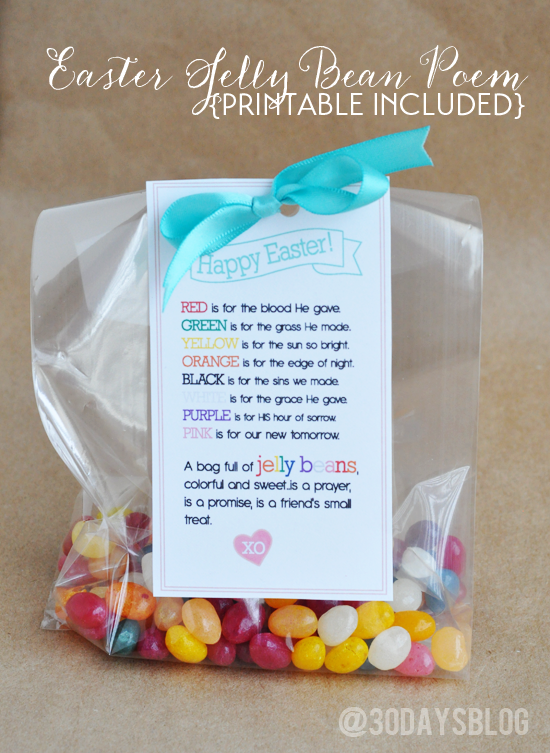 As much as I love bunnies and carrots (hello carrot cake!) this time of year, I wanted to create something that represented the real reason for our celebration. Although I don't usually talk about my religion here, I am passionate about my beliefs and am eternally grateful to my Savior, Jesus Christ.  This poem is the perfect reminder.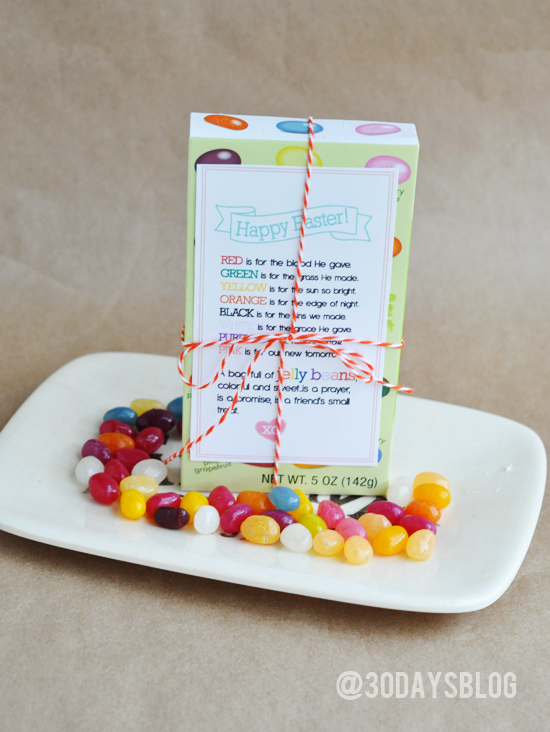 You could do this a few different ways. Grab some cellophane bags and tie it on with a ribbon. Or just use some baker's twine and wrap the poem with a box of jelly beans.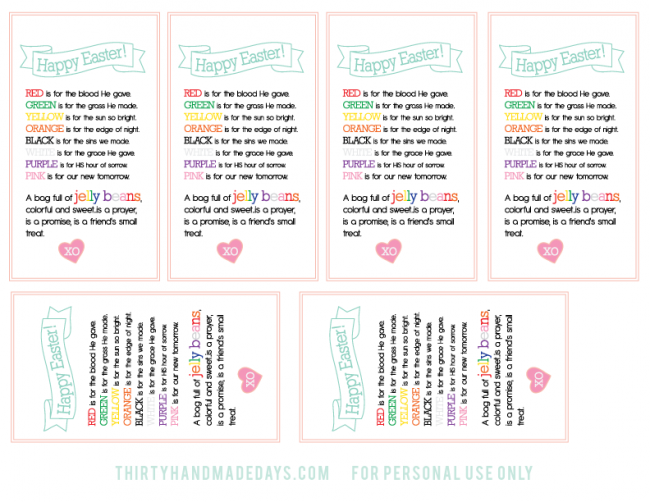 Download and print the jelly bean poem on cardstock.
For 30days subscribers and personal use only. Thanks!
My fabulous friend Ashley posted a cute little bookmark I made for her to share with her Primary kids this week.  It can be as simple as print, cut and pass out.  Or you could laminate them, add a ribbon and gussy it up just a bit.  So head on over to Little Miss Momma and download away.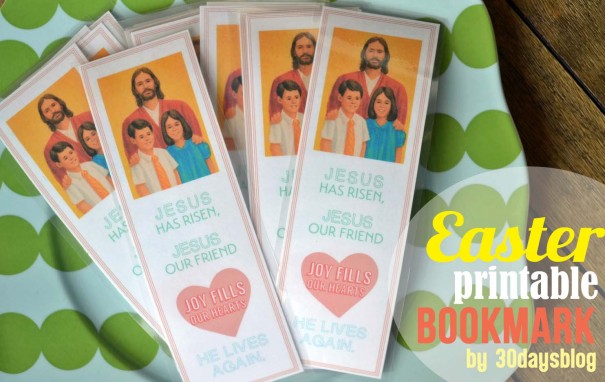 I have admired Ashley for a long time- her writing, the way she opens her heart, her style, yep… pretty much everything.  She throws amazing parties and dinners.    She knows her way around the kitchen.  She finds joy in motherhood and gives a voice to things others might be afraid to tell.   I tell you, she is a keeper.  And basically you'll want to be her best friend.