Hip hip hooray have I got something fun for you today! Tomorrow is my birthday and I get to celebrate a day early with all of you.  It's my third year doing My Favorite Things Giveaway.  You can see what I shared in 2014 and 2015 (and yes- I still love all of the things that I gave away).  I can't wait to give these fun things to one lucky winner!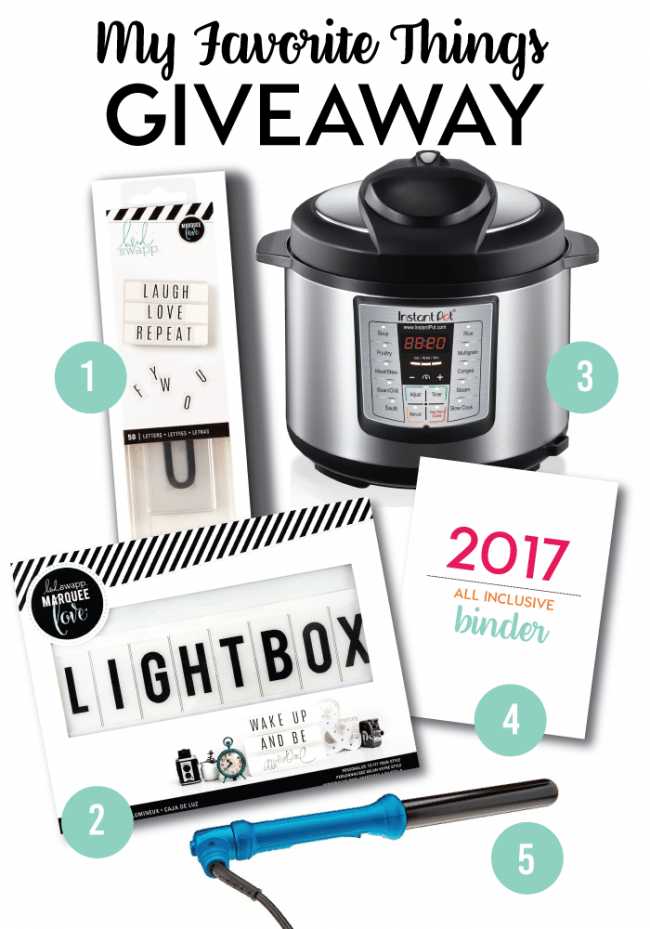 Here's a closer look at what I'm giving away — Over $150 value 
I have talked about and shared all of these things right here, on Facebook and Instagram.  If you follow along, I'm sure it's no surprise that they're included in my favorites.  Here are some posts that talk about them:

Top Instant Pot Recipes to Try and Tips/Tricks:  I got my Instant Pot on Amazon's Deal Day for a great sale.  I have since fallen in love with it.  I was terrified to use it but now I'm obsessed.  So much so that I even got a decal for it (shared on Instagram here):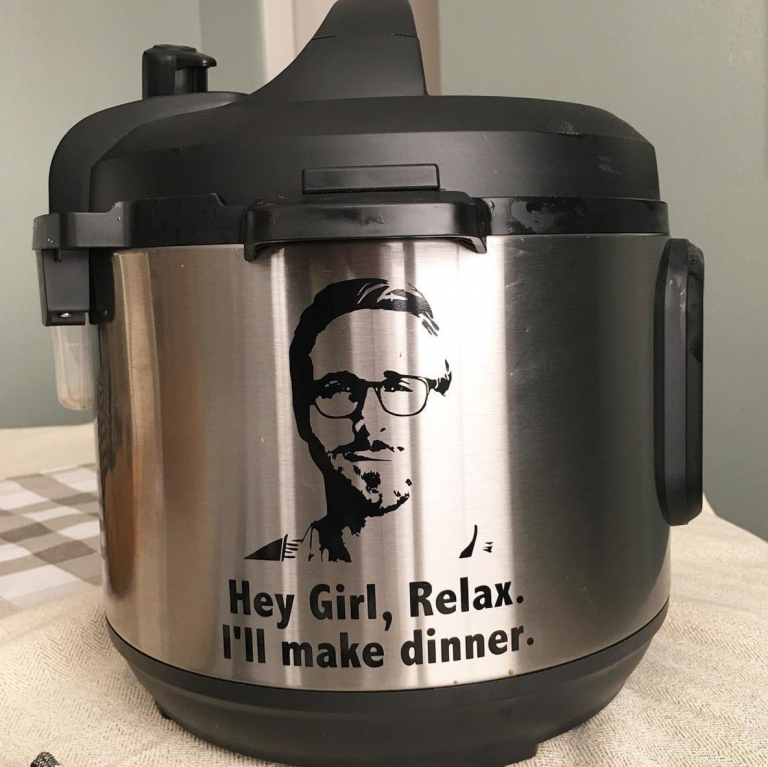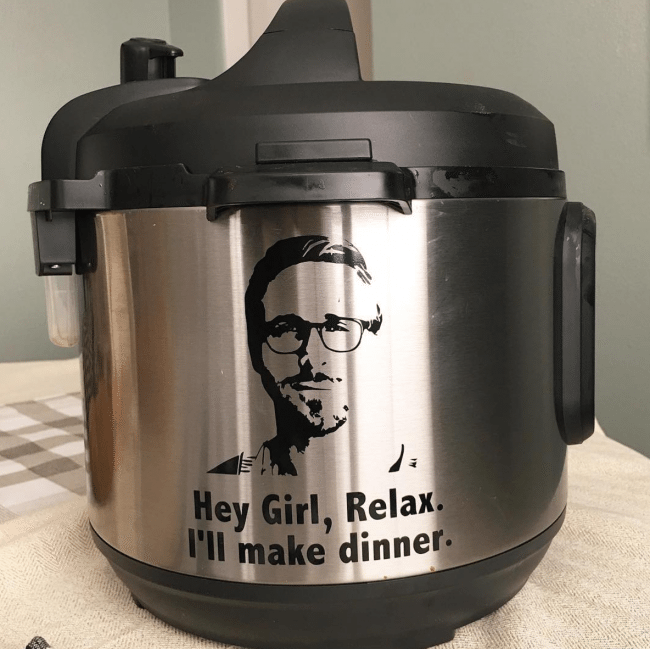 I got the decal from an Instant Pot Facebook Group.  It took awhile to get to me but it was worth the wait!
2017 All Inclusive Binder:
Last year, after a lot of requests I put together everything in spot.  It became my All Inclusive Binder.  It has since been downloaded thousands of times.  I recently updated this binder and added some new designs.
How to Use a Curling Wand: Yes there is a learning curve but once you get past that, there is no going back! We love our curling wands.  I think you will too!
And as a bonus, I'm going to send Rachel from the Chic Site's brand new cookbook, Upscale Downhome.
It just came out 2 weeks ago and I love it! I know you will too.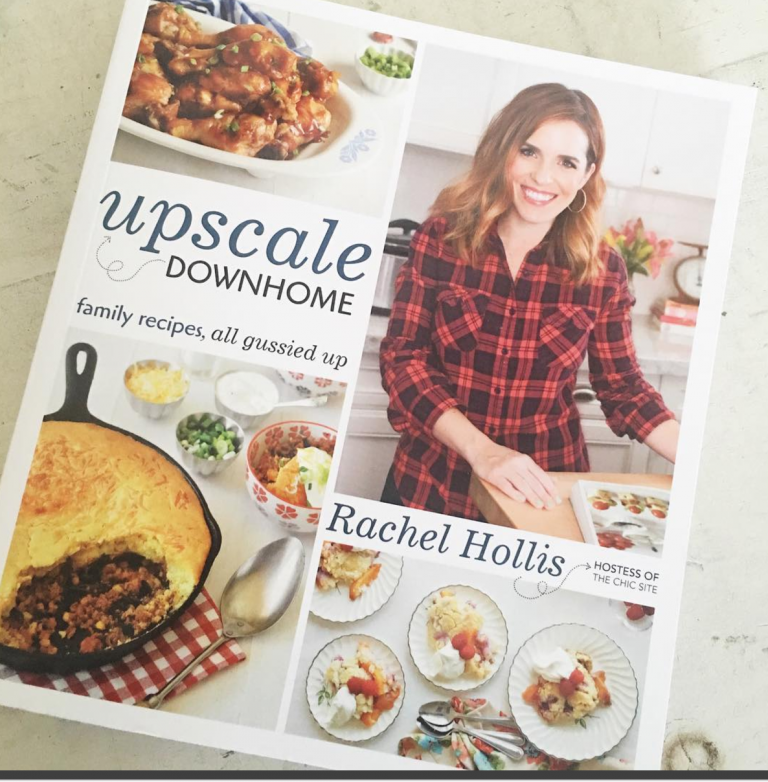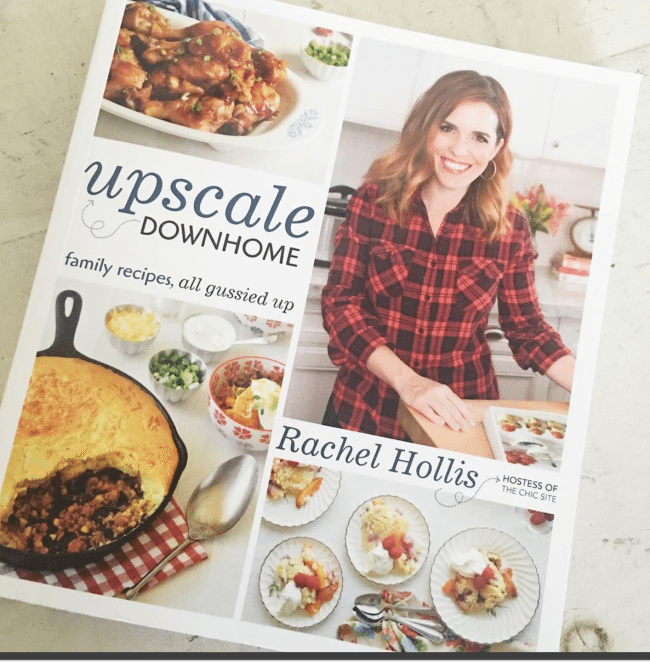 Below are the 30 gifts from 30 friends. I just love to see new things, or be reminded about something I had forgotten. Each of them can make great gifts for your loved ones. To see each gift up closer, and to enter to win, you must HOP to each site to fill out the entry forms. It's possible you could win more than ONE!
To enter–
Check out the 30 gift collage below
Scroll to the bottom of this post to enter to win MY gift giveaway
HOP to all of the other sites to enter to win their gifts
Look around and enjoy the sites of the other creative bloggers–they will not disappoint!
*Note- if you receive an error message w hen you HOP, click to the blog's home page, then it should be the top post (some times there are glitches on day 1)
Behold, the collage of goodies…
***Make sure you HOP to each site, and enter for each gift on those pages.***
The numbered images above, correspond with the numbers/blogs below
1. Capturing Joy //2. Thirty Handmade Days // 3. Bombshell Bling //4. Fun-Squared // 5. Pretty Providence //6. A Pumpkin & A Princess // 7. Just a Girl and Her Blog // 8. Yellow Bliss Road // 9. Honeybear Lane //10.All Things Thrifty
11. Dawn Nicole Designs // 12. Cupcake Diaries // 13. Your Homebased Mom // 14. Over the Big Moon // 15. Girl Loves Glam // 16. Landeelu // 17. Eighteen25 //18. Becky Higgins // 19. The Pinning Mama // 20.Tatertots & Jello
21. The Idea Room // 22. C.R.A.F.T. // 23. A Girl and a Glue Gun // 24. One Little Minute // 25. My Name is Snickerdoodle // 26. Lolly Jane // 27. My Sisters Suitcase // 28. Lil Luna // 29. I Heart Naptime // 30. One Crazy House
Enter to win my giveaway right here: