You'll love this creamy, flavorful French Country Skillet Chicken.

Skillet Chicken
Years and years ago I found my favorite dinner at a local restaurant.  If I ever get to choose where to go for dinner, I pick this place because of their French Country Chicken.  It's served with mashed potatoes and broccoli, some warm bread and a tapenade.  My mouth waters just thinking about it.
In an effort to recreate something like it from home, I searched and searched for the right recipe.  And then I mixed some things together and this French Country Skillet Chicken was the result.
If you like this recipe, you'll like these too: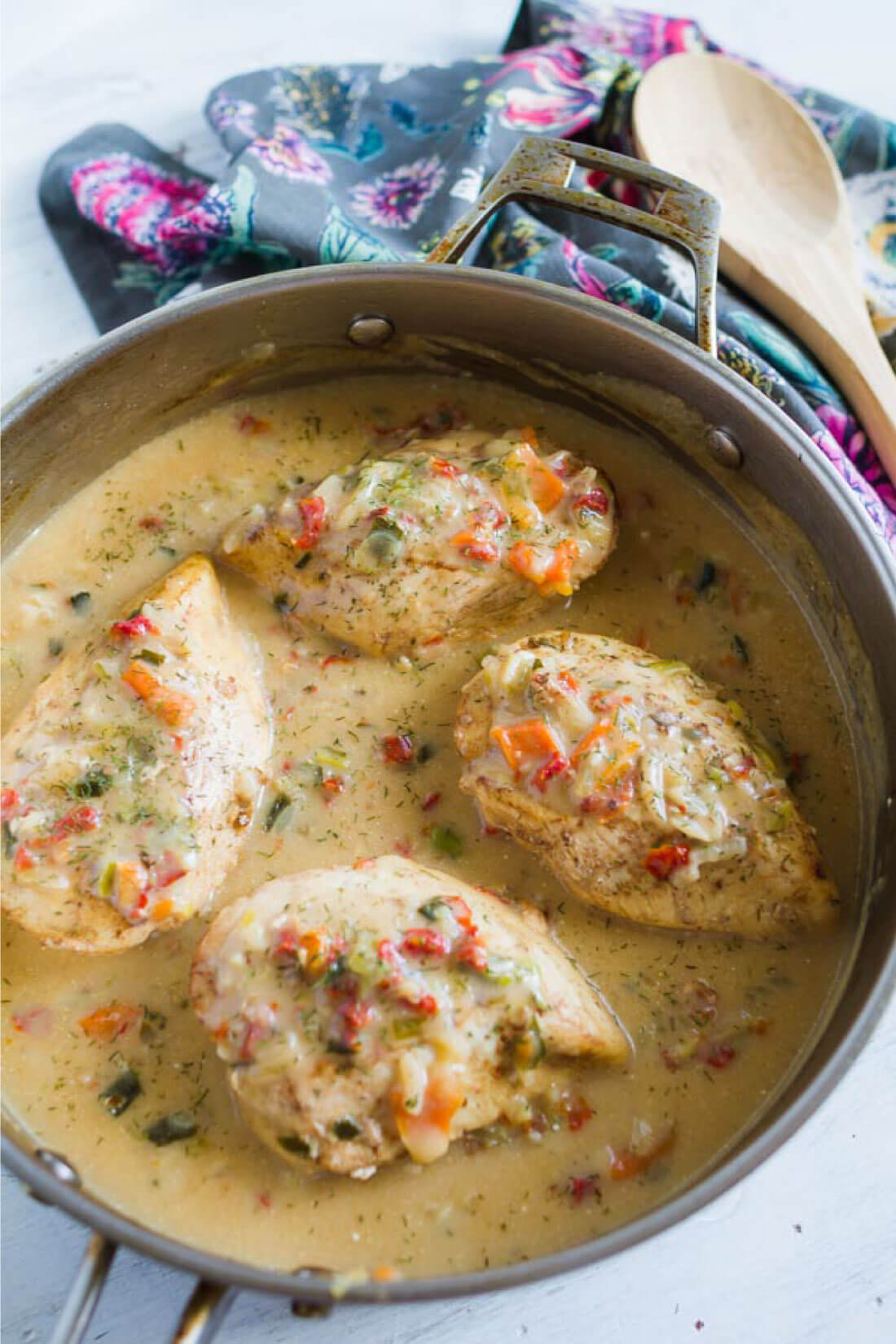 It is rich in flavor, warm and creamy.  I think some mashed potatoes and broccoli would make the perfect side too.  You can even make slow cooker garlic mashed potatoes.  They are the easiest to make and so delicious!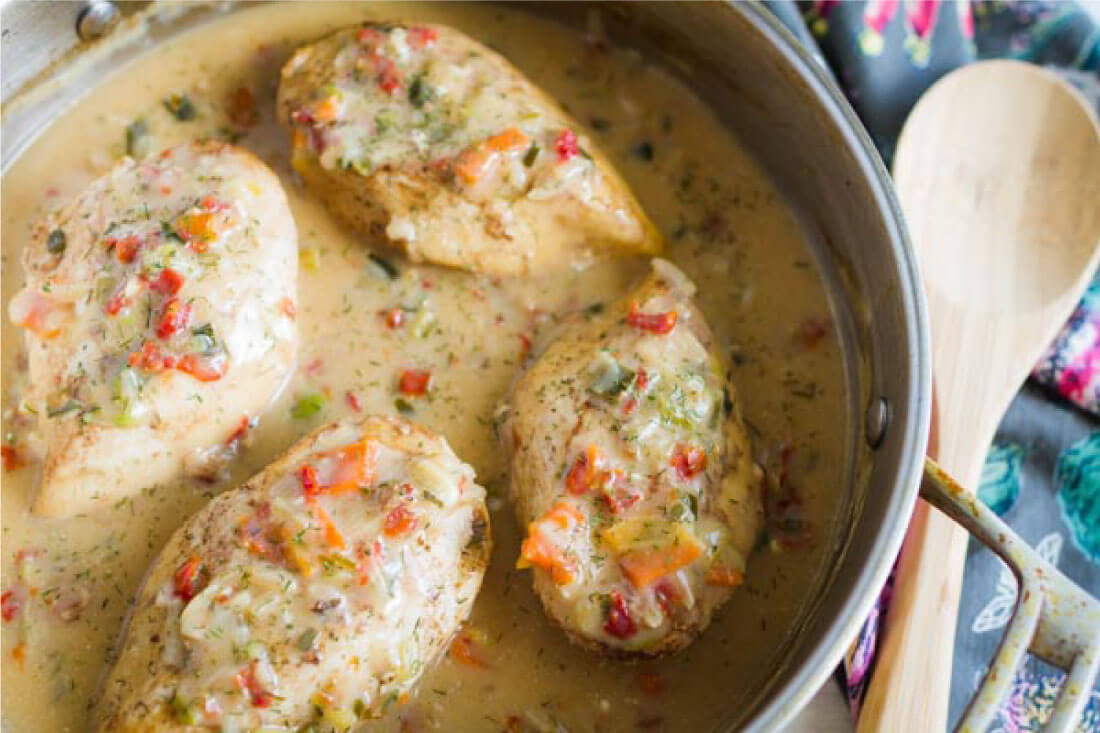 Skillet Chicken Recipes
This isn't the first skillet chicken recipe I've shared.  I love one pan and one skillet meals!  Try out these recipes too:
French Country Skillet Chicken
Ingredients
2 tablespoons butter
1½ lbs boneless skinless chicken breasts
2 cups water
1 package Knorr vegetable soup mix
1 lemon, sliced
½ cup sour cream
1 tablespoon cornstarch
½ teaspoon dry dill weed
Instructions
In a large skillet, melt butter over medium high heat.
Add chicken and sauté for 5 minutes.
Stir in water, soup mix and lemon.
Bring to a boil.
Reduce heat to low.
Cover and simmer 15 minutes.
Remove chicken and discard lemon.
In small bowl, combine sour cream, corn starch and dill weed.
Add to skillet, stirring constantly.
Bring to a boil over medium high heat.
Reduce heat, simmer 1 minute.
Serve over chicken.