German Pancakes are an old family favorite recipe that I grew up on.  I can't wait to share it with you!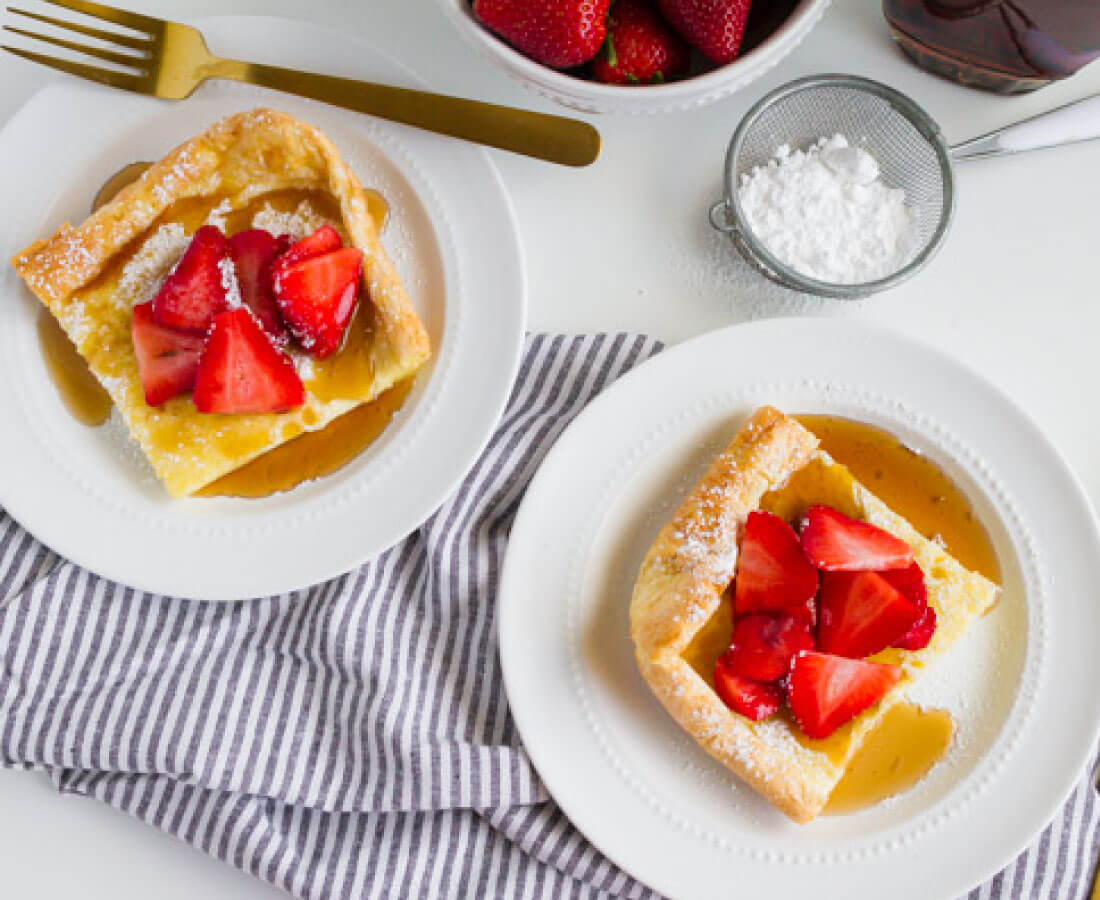 German Pancakes
Even though traditional pancakes aren't my favorite, if I ever have a choice for breakfast, I would choose this German Pancakes recipe every time.  It is sooooo good and so much fun to watch bake.  It makes all kinds of humps and bumps in the oven that change throughout the time in the oven.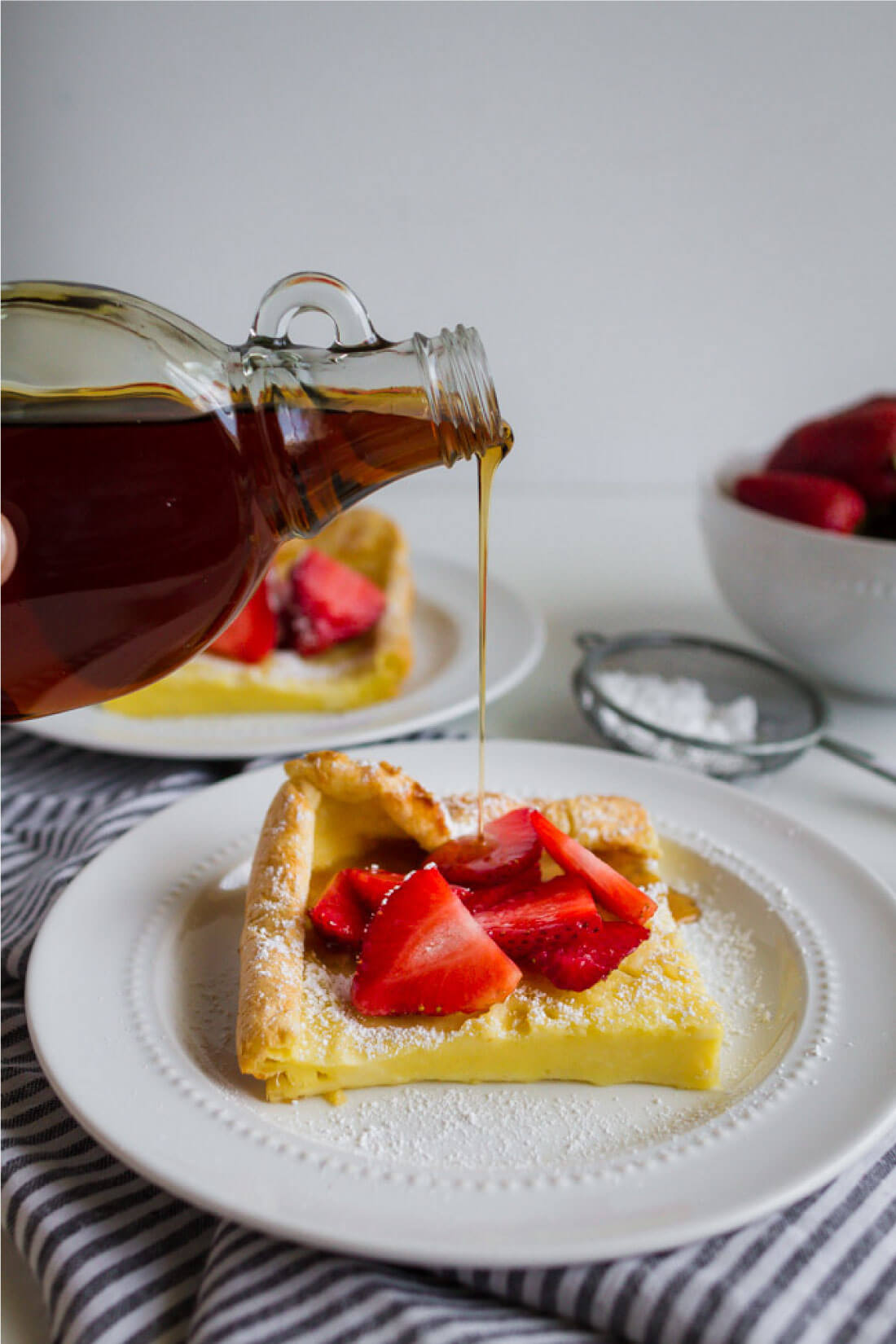 If you like this recipe, you'll like these too:
Why are they called German Pancakes?
I know that this recipe has several different names.  Growing up we always called them German Pancakes but I know that some people call them Dutch Babies, Hills and Valleys, Hootenannies, and more.  The most common one that I've heard over and over is Dutch Baby.  The funny thing is that they are called that because the daughter of a Seattle based restaurant Manca's Cafe couldn't pronounce the word "Deutsch."  Deutsch is the German word for German.  Somehow it became "Dutch Baby" from that.  But they are truly a German based pancake, Pfannkuchen.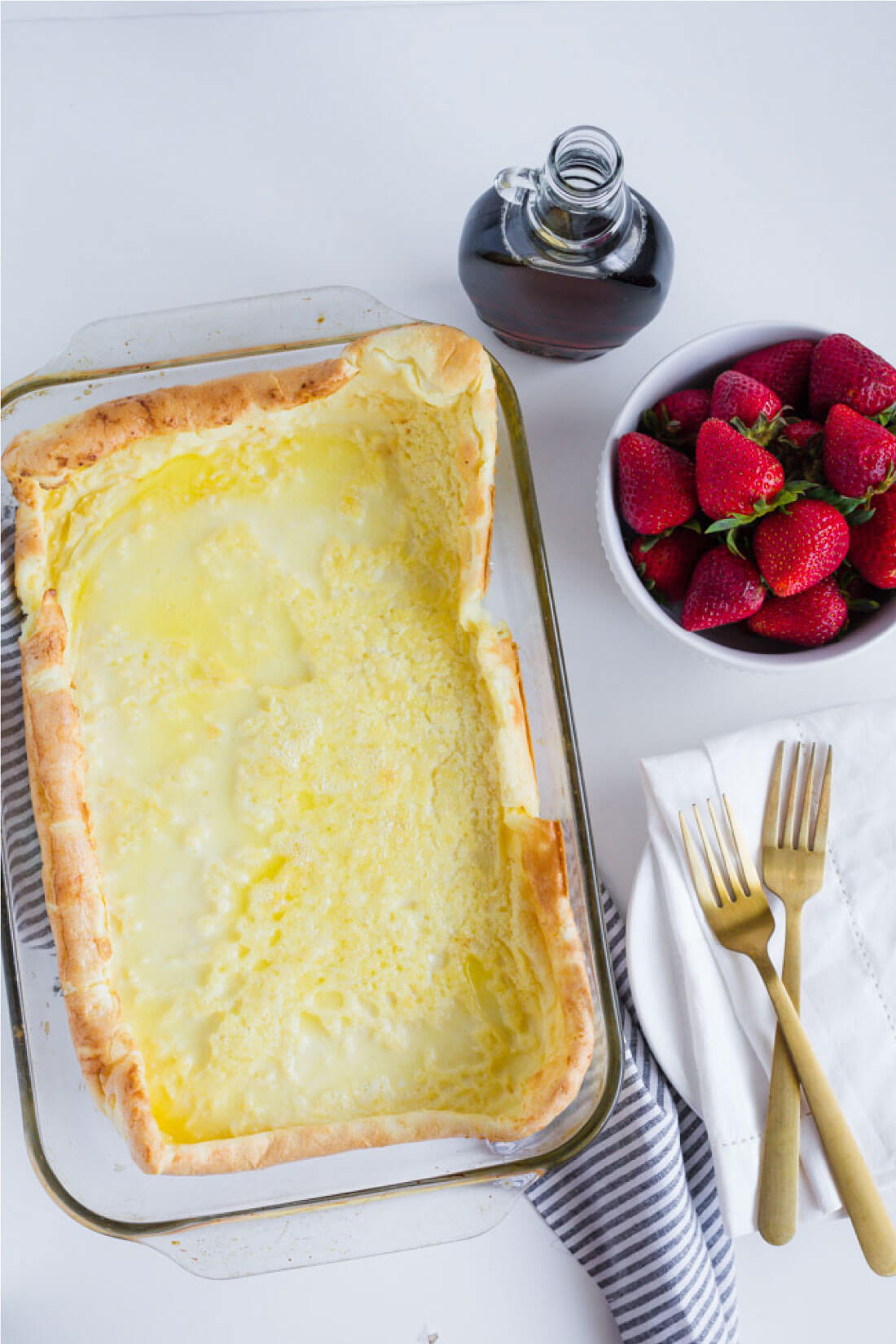 If you want to make them as a Dutch Baby, there are Dutch Baby pans that you can use.  They can also be used for crepes but work well in the oven.
And no matter what you call them, they are dang good!
German Pancake Recipe
I've seen many variations of this recipe but this is one straight from my Mom and nobody cooks better than mom, right?

German Pancakes
Ingredients
6-8 eggs
½ c. sugar
½ c. flour
½ c. butter, melted
½ c.- 1c. milk
½ tsp. salt
1 tsp. vanilla
Instructions
Preheat over 400F.
Mix ingredients in order.
Pour into greased 9×13 pan & bake for 20-24 minutes.
Serve with berry/maple syrup or powdered sugar.
Most people serve German Pancakes with syrup but I actually like them plain.  I feel like the butter and sugar in it adds plenty of yummy goodness, but I realize that I might be alone in that thought.  My Mom used to serve them with powdered sugar and berries or berry syrup.