Sentimental gifts are the absolute best! Take some time to create this gift for the one you love!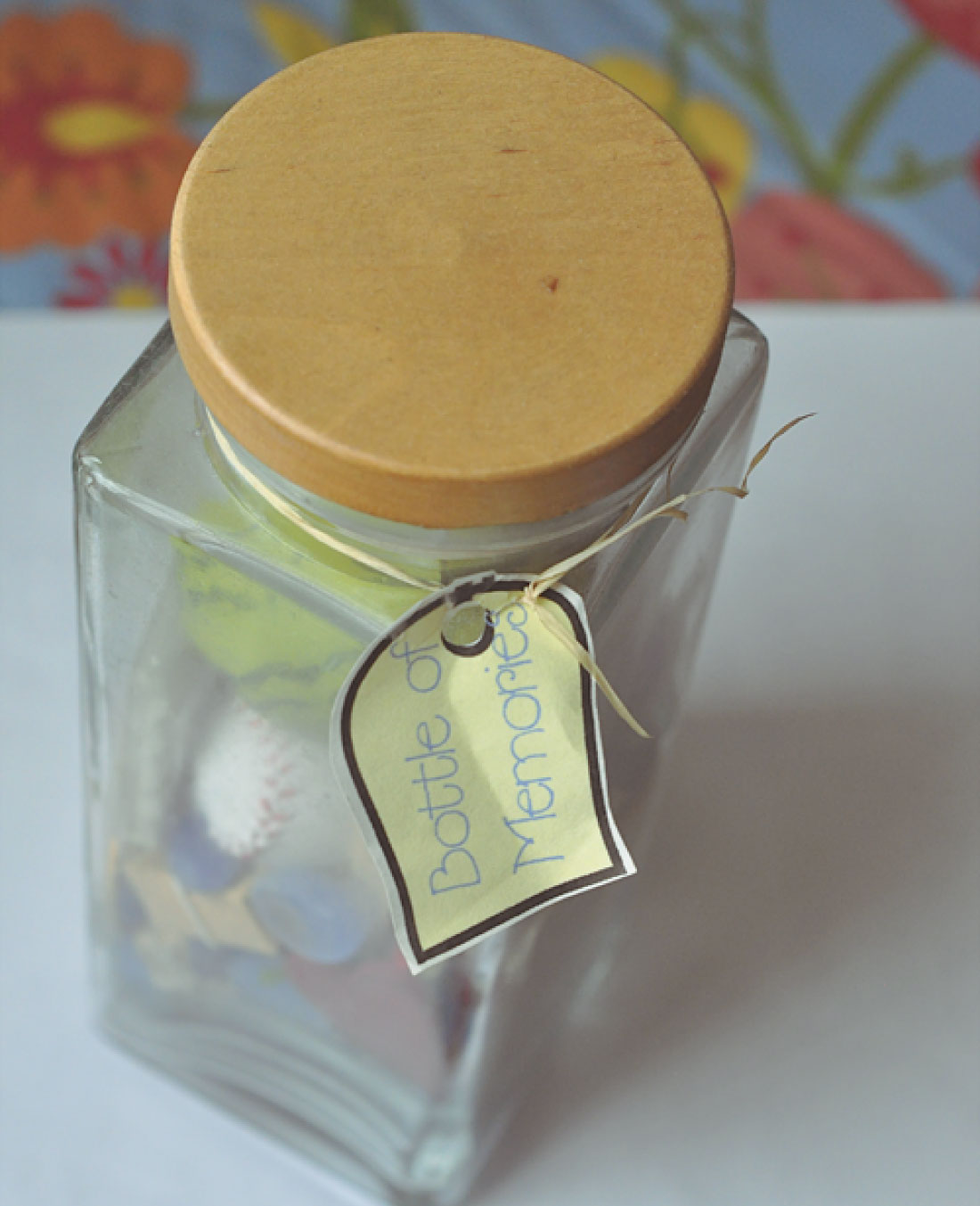 Let's just get this out in the open- I am a sentimental sap. There I said it.  Nothing means more to me than a gift made by people I love. In turn, I loooove giving presents that I make.
Here are a few that I've made:
Sentimental Gifts
Several years ago I made a gift for my mom.  I saw dollhouse miniatures at Michael's and got an idea.  That idea turned in to a bottle of memories.
I picked out things that reminded me of her over the years.  The watermelon represented the fruit she always had waiting for us after school.  The sketchbook was from her being an artist.  And so on.  I filled up a bottle with the miniatures and tied on a tag.
I then typed up a story for each miniature and printed them out to make a book for her.  She had a fun time looking in the bottle for each miniature and reading the coordinating story.  More than anything I think she loved knowing how much I appreciated all she did for me growing up.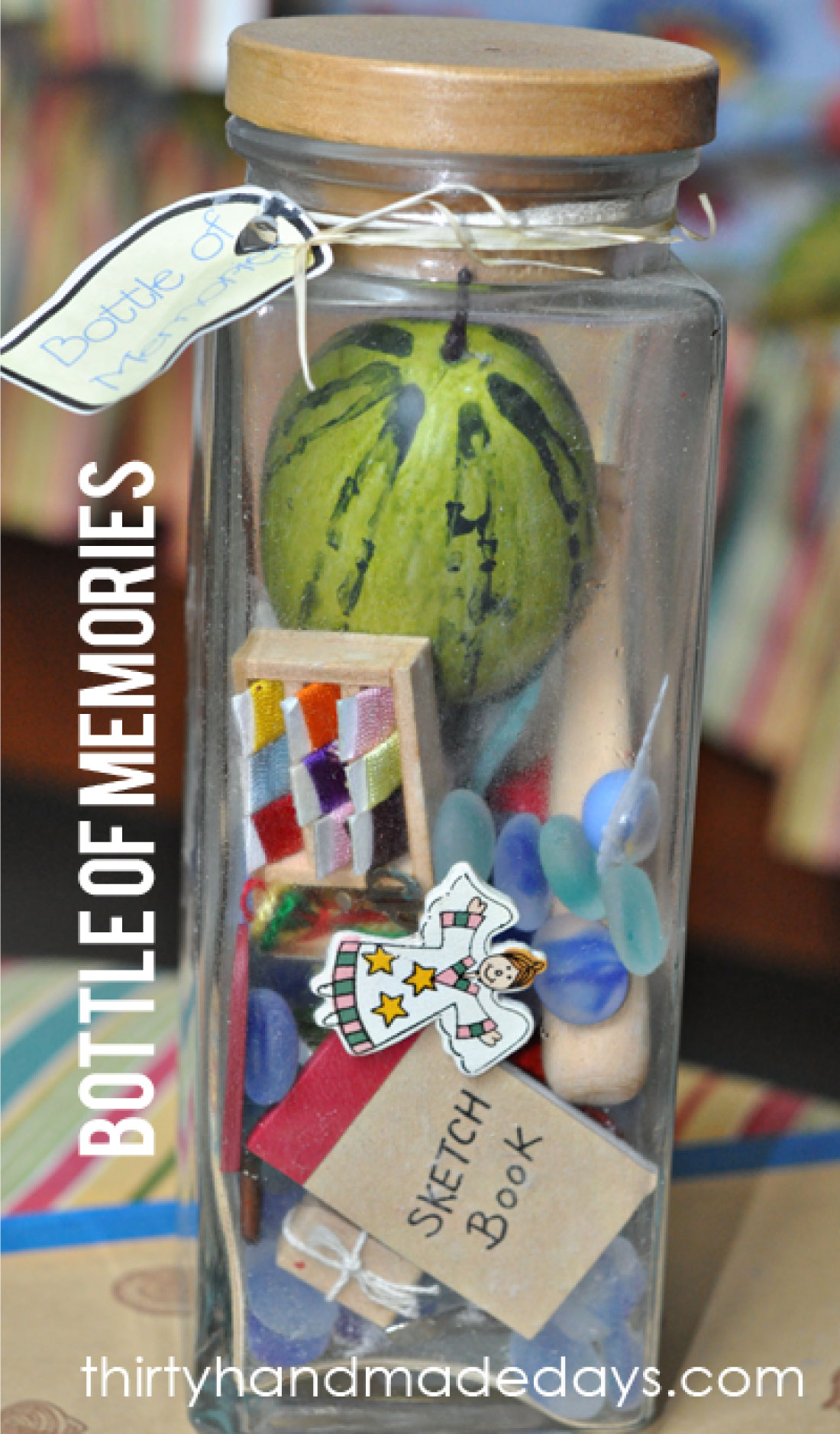 Years later she still has it sitting in her family room.