Want to cook the perfect turkey? Use this simple printable for all of the information on how long to cook a turkey!

How long to cook a turkey
The holidays are right around the corner and turkey is always the go to main meal in our family.  Yours too?  While I've hosted Thanksgiving at my house, I'm not usually the one in charge of making the turkey. 
In all my 20+ years of being married, I've never made one on my own.  Crazy, right? It has always intimidated me a little bit.  I did some research and found all of the cooking times, thawing times and how many people per pound of turkey.  It's all on one nice printable for you to use.  This one goes along perfectly with my HOW MANY CUPS IN A QUART? printables. Use them for all of your holiday cooking!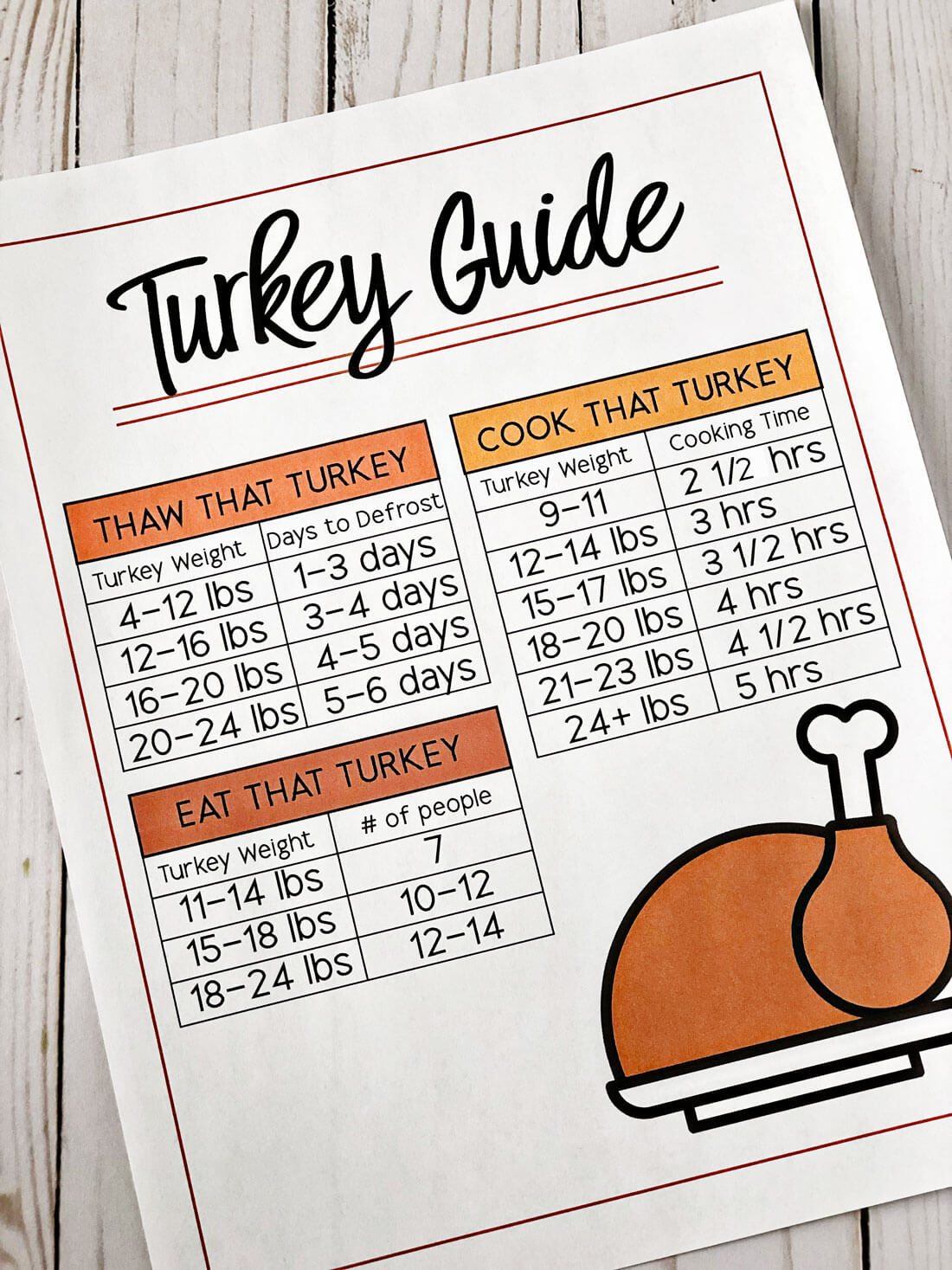 How long to thaw a turkey
One of the most surprising things to me is that you have to thaw a turkey for a long time.  I guess that seems obvious… but for a big turkey you have to thaw it for almost a week! If you're hosting a large group for the holidays, make sure to account for that. The lighter it is, the less time you need to thaw.
Here is a rough guideline for you to use:
4-12 lbs: 1-3 days
12-16 lbs: 3-4 days
16-20 lbs: 4-5 days
20-24 lbs: 5-6 days
How long do you cook a turkey
Much like letting a turkey thaw, how long you need to cook a turkey depends on the size of it.  Here are some more guidelines to go by:
9-11 lbs: 2 1/2 hours
12-14 lbs: 3 hours
15-17 lbs:  3 1/2 hours
18-20 lbs: 4 hours
21-23 lbs: 4 1/2 hours
24+ lbs: 5 hours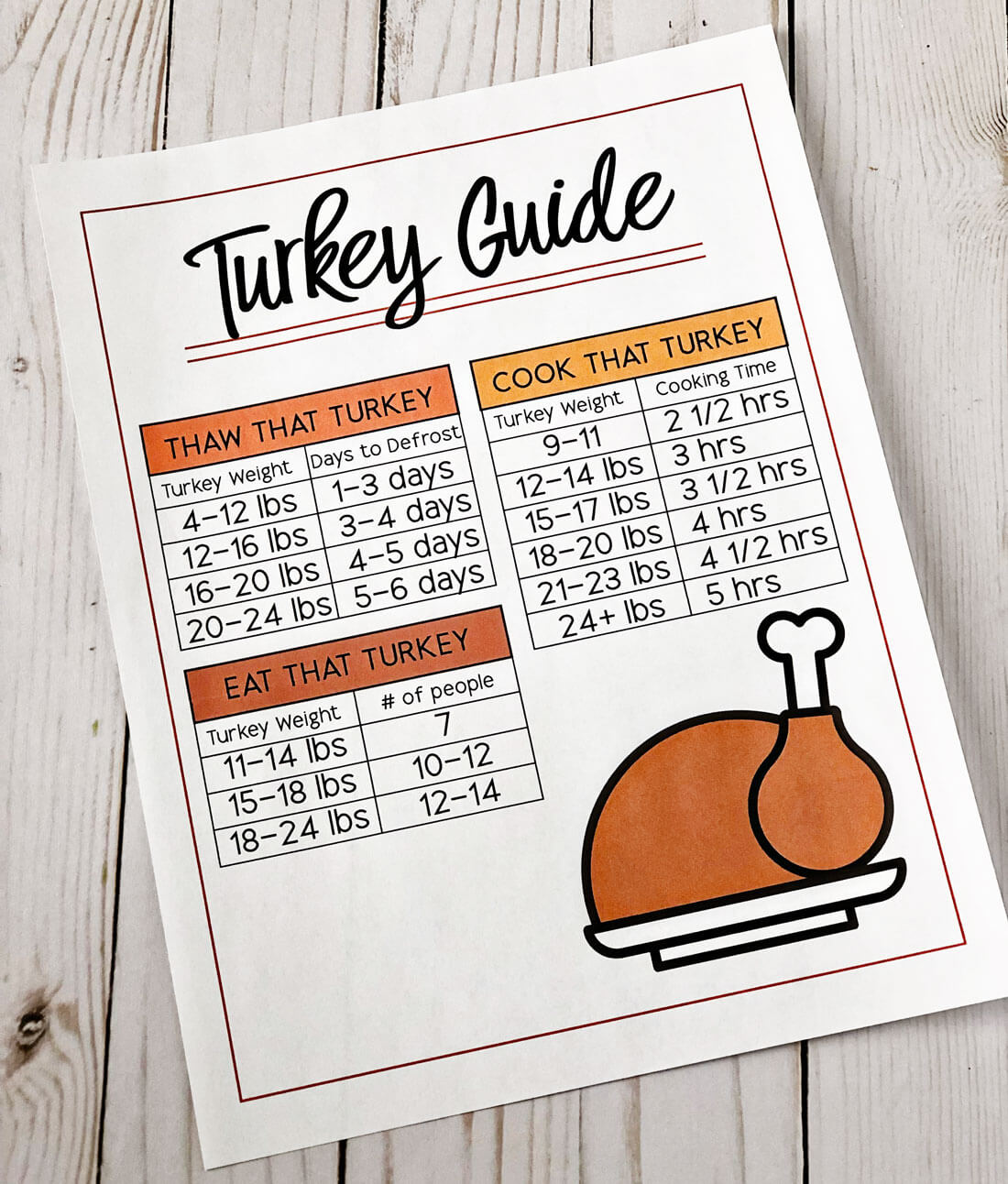 How to cook a turkey
There are about a million ways to cook a turkey.  Over the years we've tried turkey in the oven, deep fried turkey, roasted turkey and more.  We're always open to trying new recipes and these recipes from my friends look so good! Try these out too:
—->> Download this printable Turkey Guide.  For personal use only. 
Other turkey recipes
If you love this how to long to cook a turkey printable, you're going to love these other turkey recipes. Please click each link below to find the easy, printable recipe!